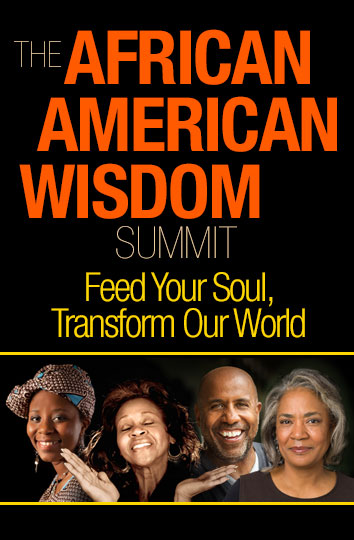 Spirituality Sexuality Healing in the African American Community
Broadcast on February 24, 2016
Hosted by Nadirah Adeye
With Ifalade TaShia Asanti
Yoruba/Ifa/Orisha Priestess, Award-winning Journalist and Author, Ifalade TaShia Asanti, shares her experiences as an openly same gender loving Orisha/Ifa priestess and explores the question: What does a spiritually and sexually healed African American community look and feel like?
Understanding of sexuality in indigenous African societies pre-slavery.

Dissecting sexual politics in the Black community: do we have to choose between African consciousness or sexual liberation?

The role ancestral faiths plays in societal healing: How Orisha and other indigenous spiritualities can help heal the sexual crisis (domestic violence, incest, rape and sexual abuse) in Black communities.
Play Audio
Ifalade TaShia Asanti
Founder & Presiding Priestess-Ile Ori Ogbe Egun-I-TEACH Love Institute
Ifalade (E-fah-lah-day) Ta'Shia (Tah-Shee-ah) Asanti (Ah-sawn-tay) is a nationally celebrated spiritual teacher, master intuitive and Orisa/Ifa Priestess. An award-winning novelist and journalist—Ta'Shia's work has been written about in Entertainment Today, USA Today, TV Guide & many others. When writing about Ifalade Ta'shia's work, the New York Times said, "Iya Ta'Shia is a priestess with a good head on her shoulders." Ifalade Ta'Shia Asanti, began her journey in the Orisa tradition in 1992 under the guidance of her Padrino, Angel Lebron of the House of Pimienta, Havana, Cuba. Ifalade was initiated to Orisas Yemoja (Head) and Shango (Feet), as well as to Isefa (Ifa) in 2000 by Oloye Ifa Karade whose lineage extends to Ile Ife, Nigeria. Ifalade Ta'Shia Asanti received supporting Orisa initiations under the guidance of Iyanifa Ifalola Omobola whose lineage extends to Ode Remo and Awo Ifasola Odunade. Culminating 18 years of study, practice and worship in the Orisa & Ifa tradition, Ifalade made her journey to Atlanta, Georgia to receive Itefa initiation from the late, great Chief Baba Medahochi (Ibae). In 2003, Ta'Shia and her temple members, organized and produced the International Ifa Conference which featured speakers from Ifa, Voudoun, Curandera, Candomble and Lukumi spiritualities. The International Ifa Conference received a beautiful letter of congratulations from former Denver Mayor, Wellington E. Webb for their efforts in producing this conference. In 2004, following the wisdom and guidance of Orunmila given through divination, Ta'Shia accepted a part in the internationally aired reality TV show, "Mad, Mad House," which aired to 85 million homes across America making her the first priestess to appear on a primetime TV show. While Ifalade experienced both joy and struggle as a result of her participation in the show, Orunmila guided many new students to the Ifa/Orisa tradition as a result of Ta'Shia's role. In 2006, the temple Ta'Shia founded reached 27 Ifa initiates and 50 members nationwide giving it the right to establish an official lineage in the State of Colorado. Thus, the Ogundeji Ajake Lineage supported by Irete Meji was officialized before Elders and the community at the Cleo Parker Robinson Theatre with support of local Orisa elders and priests. Following the charge of her teacher, Oloye Ifa Karade to, "Return the People to the Tradition," Ifalade and Ile Ori worked diligently to present a positive and healthy image of not only Ifa but all African and indigenous spiritualities. Thus, Ifalade created the National Institute for Indigenous Cultural Studies which invited local, national and internationally recognized spiritual and cultural teachers to come to Denver to educate communities on indigenous spirituality. Guests of the Institute included Iya Oyafunmike Ogunlano, star of the internationally celebrated film, Sankofa and the late Awo, Afolabi Epega, Junior (Ibae). Ta'Shia is the author of five books including: The Sacred Door: A Spiritual Guide to Power Living, an inspirational textbook for self empowerment; her debut novel--The Seer: Legacy of Stone & Spirit and forthcoming novel, The Bones Do Talk, The Master Breakthrough and Fluid: Out of Darkness Comes Light. A commentator on Fox News Good Day Colorado with Emmy-award-winning anchorwoman, Shaul Turner and a regular on PBS's, Colorado State of Mind, Ta'Shia has made numerous appearances on TV and in film providing education on the issues she's passionate about including spirituality, women's rights, marriage equality and issues related to health and wellness. Ta'Shia is the recipient of the African Americans Who Make a Difference Award from Urban Spectrum Media; the Audre Lorde Black Quill Award for creating positive images of African American women in the media and the Kathleen Morris Award for best contemporary fiction by a woman of color. Ta'Shia was presented with the UCLA Seed Scholarship Award for Outstanding Writing on Culture and the Arts by the International Black Writers and Artists Organization which allowed her to enroll in a distinguished creative writing at what would become her Alma Mata. In 2015, Ifalade crowned her 122nd Godchild in Ocha. This cements her vision of creating an inclusive Orisha society multi-ethnic, SGLBT, gender non-conforming and hetero-identified members. With a career spanning two decades, with milestones in radio, TV, print journalism, creative writing, filmmaking and theater arts, Ta'Shia is excited to share her journey as an activist, spiritual teacher and Iyalocha.