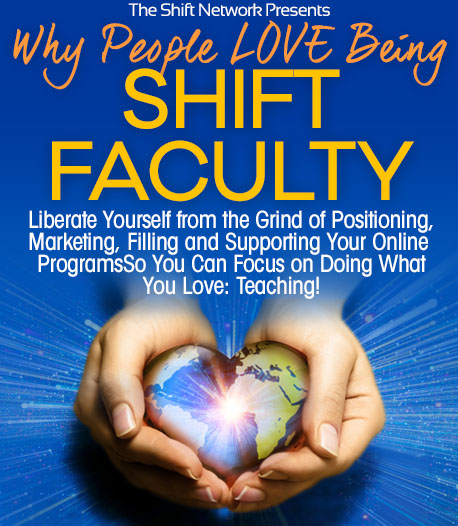 Are you eager to make more of your teaching available online to reach a larger global audience for better pay... and with less travel and work?
Do you feel daunted by developing all the infrastructure required to do online marketing and course production at the highest professional level, so you're looking for a trustworthy, high-integrity partner?
Then welcome to The Shift Network, where we aim to be the most trusted brand in transformation and to deliver powerful programs at a reasonable price to a global audience eager to liberate more of their potential.
In just over 10 years, we've produced more new live programs than any other company (800 and counting) and featured over 225 faculty members in our teaching roster, which includes many of the most respected teachers in fields such as spirituality, psychology, holistic health, peacebuilding and conscious entrepreneurship.

Some of our well-known Shift faculty have included Ram Dass, Marianne Williamson, Don Miguel Ruiz, Gregg Braden, Donna Eden, Stanislav Grof, Flordemayo, Robert Thurman, Gay Hendricks, Jean Shinoda Bolen, Andrew Harvey, Joan Borysenko, Anodea Judith, Robert Moss, Shiva Rea, and David Crow. But we take pride in also producing content from experts who are not as well known but deserve a global audience.


We specialize in attracting a seasoned audience of customers who are deep on a path of personal growth, service and impact and want to live in a truly holistic way.

One of the finest organizations I've ever worked with
Gay Hendricks, Ph.D,
Many of our faculty comment on not just the quantity but the quality of students as the best they encounter in any venue. Plus the live format of most programs is an enriching experience for both students and faculty.
We have an exceptionally dedicated, mission-driven team of professionals who are committed to their own growth, which leads us to have great relationships with faculty.
Because we produce so many programs every year, the actual process of creating a program with Shift is streamlined, professional, and designed to be a great experience for faculty.
That's part of why our faculty rate their experience of working with us so highly and many are always eager to do more programs.
We also offer more advanced programs than any other company, giving you the satisfaction of working with more committed students over longer periods and sharing more of your advanced material, as well as generating year-round income.
Finally, we can also turn high-performing live programs into passive online evergreen programs, leveraging your time for long-term passive income.

A truly wonderful and revelatory experience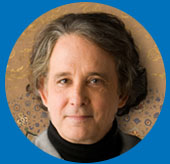 Andrew Harvey,
bestselling author of 30 books, founder of Institute for Sacred Activism
The best part is that we only work with faculty we truly believe in (which is part of building trust with our customers!). So unlike some companies that market whatever they think will sell, we only feature faculty that we believe people can trust.
So as a Shift faculty, you know you are in good company, with high-quality faculty and marketing that is truthful and trustworthy, without the hype-y gimmicks that give online marketing a bad name.
Finding the Right Audience for You
We currently reach over 1 million email subscribers in countries around the world and aim to scale those numbers up dramatically in the years ahead. We have had more than 175,000 paying customers for our programs since we opened our doors in 2010.
Our 20+ annual online summits allow us to develop large audiences in very specific niches from shamanism to the Enneagram to plant medicine. We can target quite specific audiences for your programs with our top-tier advertising team, which has an unparalleled knowledge of where to advertise for specific transformational programs.

One of the greatest blessings in recent years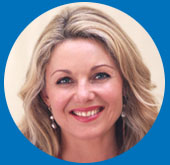 Miranda Macpherson,
spiritual teacher, author of Boundless Love
What Makes Us Different
Some key things that differentiate us and benefit you as Faculty include:
Trusted brand! People call us "the Spiritual TED" and trust our recommendations
Streamlined production and more opportunities for new launches than any other company
Top-tier, rapid-response ad team to optimize outreach
Personalized branding process that includes input from company CEO, who has worked on hundreds of launches
High-quality customers who are self-aware, committed, and conscientious
Dedicated staff who develop real bonds with faculty
Excellent results with generous percentages back to faculty
Knowledge that you are also contributing to ALL of the Shift Network's many meaningful philanthropic efforts and social venture partnerships
We help YOU change lives with your work and amplify your transformational impact. And we engage many philanthropic activities ourselves, so we're really partnering with you to shift our world, one heart and mind at a time!
What Does Shift Do For Faculty
Over the course of 800 program launches, we've perfected a process of launching and supporting new programs that is world-class.
Here are some of the key elements that we do:
Host a "Brand DNA and strategy call" with the industry-leading Shift marketing team to help frame and position your best work, as well as modules
Develop a unique visual identity that showcases your work
Create a powerfully written free Intro Event page and effective email sequence that will build a large, targeted audience
Pitch our more than 4,000 Shift affiliates and partners to promote your program and expand earnings
Facilitate and host an effective Intro Event, including the development of a detailed script, to sell the course to the target audience
Develop a beautifully designed, high-converting long-form course sales page
Create and implement a strategic email marketing campaign to our full database and targeted lists
Optimize the experience and delivery of your course working with a highly-trained Course Host and Course Manager, who will serve as your primary contact point from the beginning to the end of the course.
Provide technical troubleshooting of online learning processes by experts
Audio-process and edit weekly course calls that are made immediately available to participants via a course homepage
Create highly-valued transcripts of each class for course participants
Create and manage an online Facebook learning community for participant interaction
Manage weekly course communications to course participants
Run weekly course calls, guided and facilitated by a Shift Host
Provide a world-class, in-house, highly skilled, conscious and caring customer support team that consistently surpasses industry standards for response and resolution time
Create and analyze a final course survey that evaluates your course in all areas
Provide a full and itemized accounting that will be submitted with your final payment
Opportunity to earn passive income via evergreened downloads with minimal (to no) effort on your part
Allow you to upsell participants into your longer terms programs following an Introductory course with us (unless we're doing a next one together, which is our goal)
Manage the whole process by a fun, committed, and heart-centered team!
In a nutshell, we do virtually everything that most teachers don't like to do AND we drive a lot of success so faculty are paid well (often extremely well) for doing what they do best.
So What About the Financials?
Here's the lowdown on the take home...
We offer faculty a minimum of 20% revenue share for all paid registrations of a course, AND we offer an additional commission on the sales that come from your personal list. Our commission rate ranges from 10 to 35% depending on the selling price of the course. Simply by promoting the course to your community using the dedicated links we provide, you could easily earn over 50% of a single registration!
Here are some recent statistics that demonstrate the financial possibilities when everything "clicks":
Currently, our 7-week introductory-level courses average 300 participants, resulting in a faculty revenue share of over $25,000, not including affiliate commissions!
Our top three courses in 2022 earned their faculty over $100K in revenue share alone.
As a result of promoting Shift courses to their personal lists, our top three faculty affiliates earned over $100K in commissions in 2022 on top of their faculty revenue share.
Following the successful launch of their introductory-level course, many faculty have continued to teach multiple and/or advanced courses at Shift.
We are proud of the huge impact we've had on the lives of faculty. Shift faculty have reported to have been able to do the following as a result of their work with us:
Take a full-year sabbatical after working for decades
Buy a new home
Pay for grandchildren's college
Take dream vacations
Staff up a personal team to advance their work year-round
Finally feel the ease of being well-compensated for a lifetime of leadership
Get off the treadmill of travel to enjoy life more
One of the great additional benefits of working with us is that a big launch with Shift will support all your other offerings, such as live events. Faculty regularly comment on just how many people come to their retreats because they first heard about them through The Shift Network.
And if that's not enough, you get free access to other Shift programs to continue your own growth!
So What's Your Part?
We do a lot, but we can't do everything.
Once we start working together, we'll have a number of meetings with you to brand, position, and strategize about your course. You'll then need you to provide an overview of your course, including detailed bullet points of key takeaways that participants can expect for each module. We have a group of great copywriters, but they need your content to write the pages and campaign emails. So, you'll have to do that. We'll also work with you to identify some high-value bonuses to include in your program.
We also expect you to send at least two dedicated emails to your list to promote the Intro Event. Those faculty who commit to more promotion earn more and create more opportunities for future sales, so keep that in mind. We want your launch to be a Big Event. In that spirit, we ask all our faculty to invite friends and allies who know and respect your work to also promote the launch to create the maximum benefit. This is THE biggest multiplier to make a success. We make this as streamlined as possible.
Create high-value content and teach. As we start working together, we'll need you to be accessible by email pretty regularly — especially until we have all of what we need to build your page, create the campaign, and design your course. We'll also have you create some short-form content pieces (video, audio, or written) that are helpful in the sales campaign; our team will help craft the highest-value offerings with you. And then you need to be ready to drive great transformational value for your students. Our best faculty also stay highly engaged with the Facebook community for a course to maximize satisfaction (and increase the chances of further engagement.
So, if you're comfortable with those three areas, the rest should be easy!
What Shift Faculty Say About Working With Us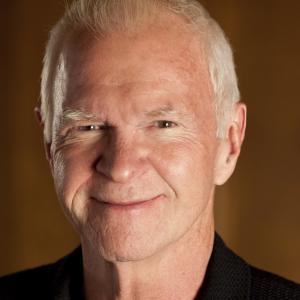 "One of the finest organizations I've ever worked with"
"The Shift Network is one of the finest organizations I've ever worked with. I particularly appreciate their impeccable integrity and reliability. Stephen and his team are visionaries with their feet on the ground, doing a great deal of good in our world."
Gay Hendricks, Ph.D,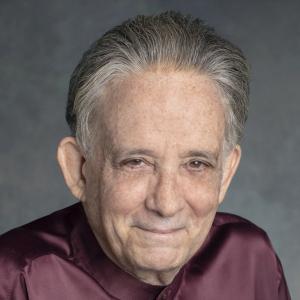 "A truly wonderful and revelatory experience"
"Working with Shift has been, for me, a truly wonderful and revelatory experience. I have been able, because of Shift's superb support and the intense commitment of its students, to teach at the highest level that I am capable of. Perhaps the most transforming aspect has been the realization from my students that there truly are sincere and willing seekers in our world ready to meet our times terrible challenge with grace and passion. God bless Shift and its pioneering work."
Andrew Harvey, bestselling author of 30 books, founder of Institute for Sacred Activism

"One of the greatest blessings in recent years"
"Teaching online programs through The Shift Network has been one of the greatest blessings in recent years. Stephen Dinan and the extraordinary Shift team, are not only extraordinarily gifted at promoting and providing a sophisticated platform. Every member of the team is also stellar human being who is a total joy to work with. At every stage of the process, I have felt utterly supported to give my best, and am beyond thankful for the ways in which Shift has helped me get the teachings out to a much wider audience."
Miranda Macpherson, spiritual teacher, author of Boundless Love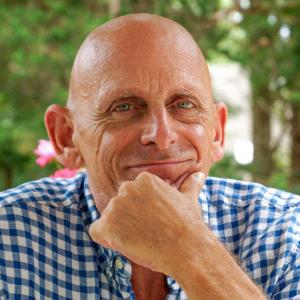 "The happiest collaboration of my teaching life"
"Working with The Shift Network has been the happiest collaboration of my teaching life. In an atmosphere of peer-ship and mutual respect, I've been allowed a tremendous degree of freedom in creating courses that I care about, supported by Shift's inspiring mandate to change the world one soul at a time. The caliber of students is consistently high, along with the levels of integrity and dedication among Shift's staff, who run a tight ship with a lot of heart. I treasure my relationship with this wonderful organization and look forward to many more years to come."
Mark Matousek, bestselling author of five books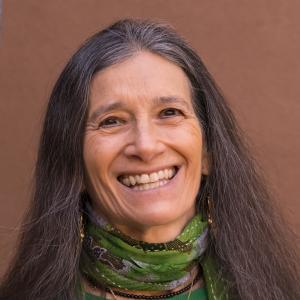 "I love that I can reach a wide audience through teaching my courses through the Shift Network. You provide great avenues for a broad base of people seeking guidance for navigating the coming times."
Sandra Ingerman, renowned teacher of shamanism, author of 10 books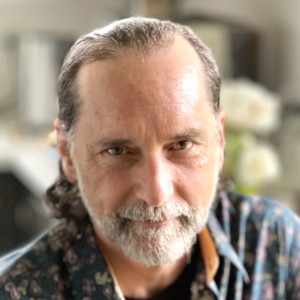 "The Shift Network is a highly ethical company run by deeply dedicated individuals, manifesting a noble vision that is urgently needed by the world. Their business model is inclusive and mandalic, meaning that it offers a win/win/win opportunity for everyone involved, from students to teachers to staff. Working with members of the team, I have found that the company is well managed, very efficient and staffed by high caliber, conscious individuals in every department. I am honored to be a member of their growing faculty, and to have been invited to participate in their rapidly expanding global mission."
David Crow, founder of Floracopeia and expert in botanical medicine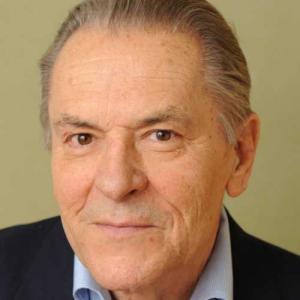 "I found my cooperation with The Shift Network to be a unique opportunity to share my work with large international groups of open-minded listeners. Their staff is a team of people dedicated to raising consciousness in the world. I have received from them invaluable guidance in structuring my presentations, as well as very skillful technical guidance."
Dr. Stanislav Grof, founder of transpersonal psychology, author of 14 books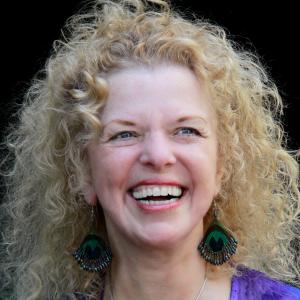 "The Shift Network has a wonderful synergy with our work, and they consistently draw in 5 to 6 times the audience we attract. Their team is highly professional, responsive, and supportive, and they provide excellent customer service, which is very important to us. They have a refined structure for successfully managing complex programs, and it has informed our practices to see how they approach, track. and manage their Summits and Courses. Stephen and his team have demonstrated a style of marketing that is successful and engaging without sacrificing integrity for the sake of the sale. In fact, their team seems to take great pride in championing our work. Many of their employees have made an effort to really understand what we do and to go out of their way to support us. It is like they become part of our extended team."
Donna Eden & David Feinstein, pioneers of Energy Medicine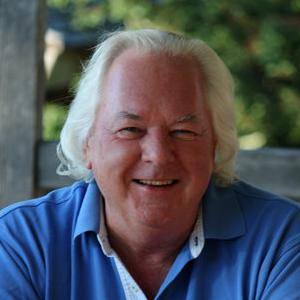 "Stephen Dinan and his spirited crew at The Shift Network have helped me to grow a fabulous international community of creative dreamers who are supporting each other's soul odysseys and constantly growing their practice. I am astonished – but no longer surprised – by all that becomes possible in my virtual courses as participants let their inner creator and magical child out to play and bring energy and guidance from the dreamworld into regular life, adding a champagne fizz of magic to any day. The Shift Network is making a vital contribution to the rebirth of a dreaming society where dreams of the night and dreams of life are shared and celebrated every day. It's time!"
Robert Moss, founder of Active Dreaming, author of eleven books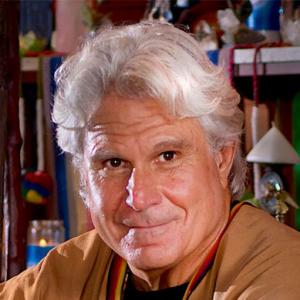 "The Shift Network has been pivotal in expanding the reach of my teachings over the past four years. Their seasoned expertise with online educational programs and innovative approaches to social media marketing have greatly increased my ability to earn right livelihood doing what I love. Aside from being highly professional and genuinely accommodating of teacher needs, they truly want their faculty to succeed. United by our shared reverence for Gaia-Pachamama, I am gratefully honored for such a genuinely co-creative opportunity to do seven generations good in the world under the auspices of TSN."
don Oscar Miro-Quesada, Peruvian psychologist, shamanic teacher, and curandero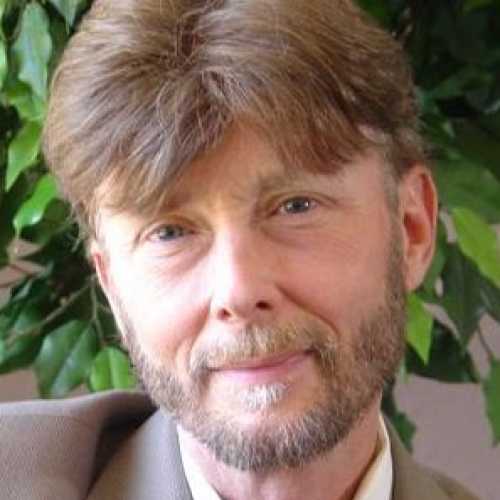 "I really enjoy working with The Shift Network. They have a great system, exceptional people running it and an important purpose. I have conducted many programs with them and as an author and speaker they always provide an efficient and effective platform for me to share my work in a meaningful way."
Howard Martin, co-author The HeartMath Solution, Exec. VP HeartMath LLC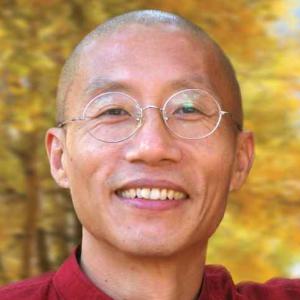 "Working with The Shift Network and its amazingly committed team has been one of highlights in my journey of bringing the ancient wisdom of Qigong to this world. I appreciate their great vision, passion and attention to detail for their offerings and collaboration over the years and beyond."
Mingtong Gu, internationally recognized Qigong master, founder of The Chi Center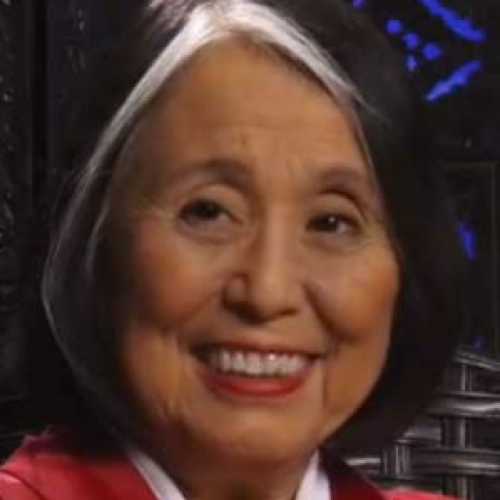 "The Shift Network has business and professional integrity, and they stay on top of schedules, payment, tracking and rewarding referrals. TSN turns what I teach into a more marketable version without doing me a disservice."
Jean Shinoda Bolen, M.D. bestselling author, Jungian analyst, activist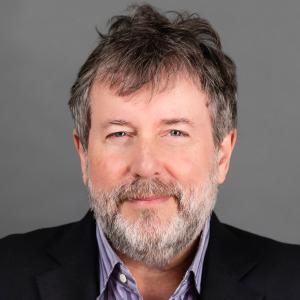 "Working with The Shift Network has been an extraordinary experience. It has definitely helped me reach people around the world who would not be able to attend programs by other means, and added greatly to a growing global community. The programs with Shift have also brought the Enneagram work to entirely new audiences, and helped us cross-fertilize with other fields. And the beautiful sense of camaraderie and teamwork at Shift has given me a sense of the possibilities of cooperation on a higher level, and really, a sense of family."
Russ Hudson, author, President of The Enneagram Institute

"Teaching my work through The Shift Network has been a boon in so many ways! In addition to the significant increase in my income, it has allowed me to spread my message and my methodology much more widely than I had ever been able to do through my own organization. The professional staff at Shift takes care of so many of the organizational, technical and marketing work that can make teaching a burden and a challenge. I feel really privileged to have gotten so much fine support, and have been able to bring my work to far more people than I otherwise would have."
Tim Kelley, founder of the True Purpose Institute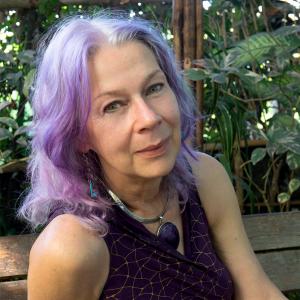 "Having taught many online courses ("convened many councils") under Shift's aegis, I have been wowed every time at the quality of Global Community that has been constellated into participatory convenings. My courses have had enrollees from all over America, including urban hubs and remote outposts. I've had people from Australia, Brazil, Ireland, England, Poland, Singapore, South Africa, Scandinavia, even war-torn Syria. A truly global online community lifts all participants out of isolation and provides a venue for personal cultivation and dedication to collective well-being. With each course I have been increasingly grateful for the competent (and remunerative $!) guiding structure Shift provides. Shift is a unique, and mega-successful model, of technology in service to smuggling ancient wisdom into modern accessible vernacular, which is so needed now."
Caroline Casey, bestselling author, radio host, and activist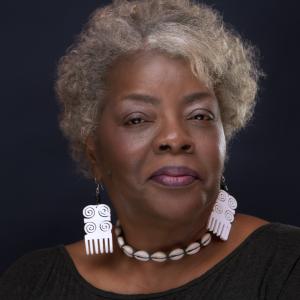 "The Shift Network has allowed me the opportunity to connect with wonderful students, colleagues, and friends who would have been out of my reach otherwise."
Yeye Luisah Teish, author of Jambalaya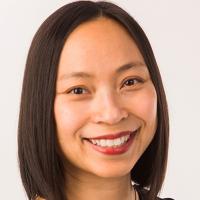 "Shift is a well-oiled machine"
Holly Tse, Chinese reflexologist, author of Sole Guidance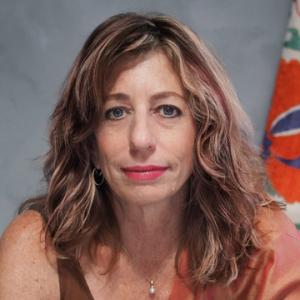 "I am continuously stunned by the depth of intimacy and transformational power of the Shift platform. Somehow, with the extraordinary attention to detail and ongoing support behind the scenes, coupled with the lived passion of its carefully selected teachers, Shift online courses create authentic sacred space — as real as any in-person retreat I have ever experienced — and into that impeccable container the light of the cosmos comes pouring, and everything... shifts. I love that the Shift Network is an interface where spirituality, social justice and environmental activism meet and students and faculty alike are given tools to wake up and heal the world."
Mirabai Starr, author of God of Love and Caravan of No Despair
Our Deeper Vision
We encourage you to read our long-term vision here, which is ultimately about how we shift the world. Imagine tens of millions of conscious, committed change agents who are living their full potential and creating positive, evolutionary change in every domain.
That's what we are ultimately envision empowering through online education, media, and eventually local centers.
When you work with us, you are joining with us to help shift the world!
Here are a few comments about our larger mission:

"The Shift Network has my vote as the number one organization most likely to change our world. Their level of consciousness and integrity match their vision — of an expanded network of awakened people caring deeply about our world and each other, working for the things that matter most: justice, sustainability, peace, and wellness. They draw together the best thinkers of our time as social architects of the future. And that draws in participants who are ready to learn and take action."
Anodea Judith, bestselling author, Wheels of Life andEastern Body, Western Mind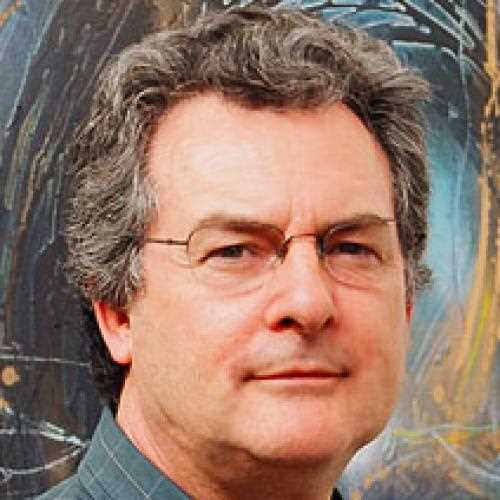 "The Shift Network has boldly stepped into global prominence as one of the most creative and visionary activators of global transformation. In every sphere of its work it convenes practical visionaries engaged in birthing a new planetary civilization. It works on a scale that is breathtaking as it enrolls people across the world to participate in evolutionary change and masterful peacemaking. Finally, an organization that provides the spiritual, intellectual and skill-building tools for humanity's next adventure in applied consciousness!"
James O'Dea, world-renowned peacebuilder, former director of Amnesty International, DC; former President, Institute of Noetic Sciences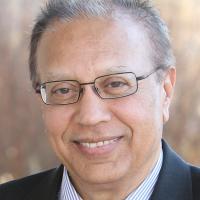 "The Shift Network is making important contributions in creating the global culture of peace and having a transformational influence on individuals through its Summer of Peace, World Peace Library, Peace Ambassador Training and other peace initiatives. It is playing a valuable role in creating and participating in strategic partnerships that amplify the strengths of multiple organizations in advancing specific peace priorities.
The Shift Network's peace programs have been presented at the first United Nations High Level Forum on The Culture of Peace, convened annually by the President of the General Assembly. Its main focus on self-transformation of individuals creating the culture of peace from "inner to international levels" has accorded it the richly deserved credibility and well-earned recognition. I wish The Shift Network continuing and increasing success and expansion in the years to come."
Ambassador Anwarul K. Chowdhury, former Under-Secretary-General and High Representative of the UN
Who We Are
We're a team of people who are committed to evolving ourselves and shifting our world. We pride ourselves on having great relationships with faculty and creating a company that is both loving and highly professional.
We're also a highly-rated member of the Better Business Bureau, with quotes like this:
"The people of the Shift Network work with incredible integrity. The course they offered flowed smoothly, was highly organized and delivered impeccably. The staff are friendly and warm-hearted, and they are amongst the businesses contributing to the conscious evolution of our planet. Deep gratitude and high recommendations."
Tanin S.
How To Become a Faculty Member
We are always looking for new faculty who have the right mix of powerful teachings, aligned values, and a clear base of strong interest in your work. If you feel that you have the right elements to be a Shift Faculty member, we invite you to apply below. Even if there's not a right alignment now, it's always worth getting you on our radar as we host more than 300 conscious change leaders each year on our Summits and there may be future opportunities for teaching as well.
Apply to Become a Shift Faculty
FAQs
When I Launch a Program, Who Owns What?
You own your brand and your teachings and we will fiercely protect that. Any branding and content that you bring to us is forever YOURS. The only thing that we own are the specific media assets, graphics and copy that we create for your program. We also own the list of customers, but offer you an opportunity to build a base of students at Shift for you to come back to with ongoing and advanced programs.
We've honed and created a unique "live" course experience that has attracted a large following of Shifters, while at the same time we're building out pre-recorded content that allows for future passive earnings.