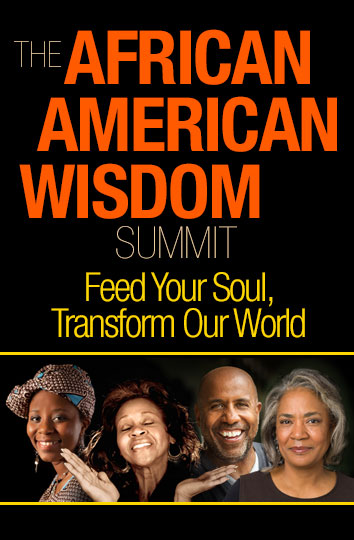 The Ancestral Journey Cracking the Code of Your Inherited Genius
Broadcast on February 01, 2016
With Yeye Luisah Teish
During this compelling session, you'll discover:
How the experiences of your ancestors is coded in your DNA

Practices employed by wisdom-keepers to decipher the code & harvest wisdom

How to collectively crack the code to improve life on this planet
Play Audio
Yeye Luisah Teish
Chief Iyanifa, Ile Orunmila Oshun, Storyteller-Writer-Speaker-Counselor- Artist
Yeye Luisah Teish is an elder in the Ifa/Orisha tradition of the West African diaspora. She is the author of six books, most notably Jambalaya: The Natural Woman's Book of Personal Charms and Practical Rituals. She is the founding Mother of Ile Orunmila Oshun, The Jambalaya Spirit Works Community Membership Program, and Ase Theater. She has contributed to 40 anthologies. 
She has published articles and artwork in Coreopsis, Cascadia Subduction Zone, Essence, Ms, and SageWoman magazines. Her books have been translated into German, Spanish, and French, and her prayers and poetry have been published in seven indigenous languages. She renders the sacred orature of the African diaspora into interactive workshops, online classes, and ritual theater events that reveal the contemporary applications of this ancient wisdom.
Her credits include the Oprah Winfrey Show (television), Goddess Remembered (film), Nzinga the King Queen (Brooklyn Academy of Music), the Praises for the World Concert (San Francisco) and Resonant Streams: An Ancient Call at St. John the Divine Cathedral in New York.
Yeye has lectured, and performed in Europe, Egypt, Mexico, South America, New Zealand, Australia, Southeast Asia, the Caribbean Islands, and West Africa. She co-hosts the Institute of Noetic Sciences conferences, teaches for the Shift Network, Sounds True, and the Center for Sacred Studies. Her videos, master-classes, and publications can be found on her websites and on Facebook.