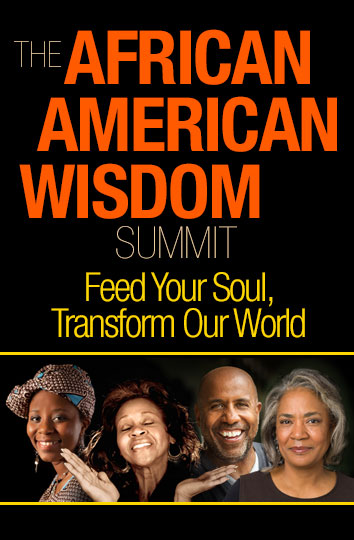 Black Pain It Just Looks Like Were Not Hurting
Broadcast on February 08, 2016
Hosted by Nadirah Adeye
With Terrie M. Williams
Terrie Williams shares her personaly story of depression and the impact and stigma that mental illness has, particularly on the African American community.
She also shares essential insights on overcoming depression, including self care, staying motivated in the face of adversity and the vital importance of nurturing your connection with others — you are not alone.
During this intimate conversation, you'll discover:
Keys to compassion and kindness toward yourself & others

Sharing your story and impact it can have in your community

How to have the courage to follow your own heart
You'll quickly see why she was voted One of Woman's Day magazine "50 Women On A Mission To Change The World," in this inspiring session!
Play Audio
Terrie M. Williams
Author and Mental Health Advocate
Terrie M. Williams is one of the country's most highly sought-after speakers, and has shared her unique brand of success and personal development strategies with numerous Fortune 500 companies and countless organizations, including The National Football League, The National Basketball Association and the National Hockey League. She has also provided her valued insights in the academic arena at such prestigious institutions as New York University, The New School for Social Research, and the S.I. Newhouse School of Communications at Syracuse University. Terrie is a frequent online contributor to numerous publications including CNN.com, Ebony.com , theGrio.com and a clinical therapist on WE TV's SWV Reunited. In 2005, Terrie wrote the critically acclaimed book, Black Pain: It Just Looks Like We're Not Hurting; her work is credited with starting an unprecedented national dialogue that recounts her own personal struggle with depression and the impact the stigma of mental illness has particularly on the African-American community. Her dialogue led to a national mental health advocacy campaign called "Sharing Ourselves…Healing Starts With Us" with a collaboration with the Ad Council's and SAMHSA's Campaign of Mental Health Recovery. The campaign garnered $2.5 million in donated national advertising space and 11 million media impressions to significantly heighten the awareness and importance of mental and emotional health. She is a member of the NCAA Mental Health Task Force and spoke at the United Nations' World Mental Health Day in 2012 where she provided a global perspective on mental health and depression-- and shared some commonalities that exist worldwide. Williams is the Co-Founder of New Legacy Leaders, a wellness and women's empowerment movement created to combat depression, obesity and increase awareness of domestic violence and child abuse. Terrie is one of Woman's Day magazine's "50 Women On A Mission To Change The World", Ebony magazine's "Power 150" for Activism, and a Black History Makers honoree on the 2013 theGrio 100 list. She launched The Terrie Williams Agency (TTWA) in 1988 with multi-talented entertainer Eddie Murphy, and the late jazz legend Miles Davis as her first clients. Terrie continues to represent some of the biggest personalities and businesses in entertainment, business and politics and sports. TTWA is a premiere incubator and legendary breeding ground for public relations talent; the Agency's former employee roster makes up a vast majority of the "who's who" in the public relations industry. Terrie is a success story that has been built on a foundation of cultivating her stellar relationships with friends, mentors and business associates that have helped her rise to the pinnacle of her profession. She has received numerous awards for her communications excellence and humanitarian efforts, including The New York Women in Communications Matrix Award in Public Relations (she was the first and only woman of color to be so honored in the 30-year history of the award). "I have been blessed," says Terrie. "And I feel that when you are blessed the best way to say thank you is to share your blessings with others. For more information, please visit www.terriewilliams.com