The Virtual Event is Now Complete
A Free Virtual Event
With Renowned Author, Psychologist &
Regression Therapist
Dr. Linda Backman


Discover the ways your past-life karma plays out in this lifetime... and how to transform it.
Heal recurring emotional and physical challenges, evolve your soul, and complete life lessons.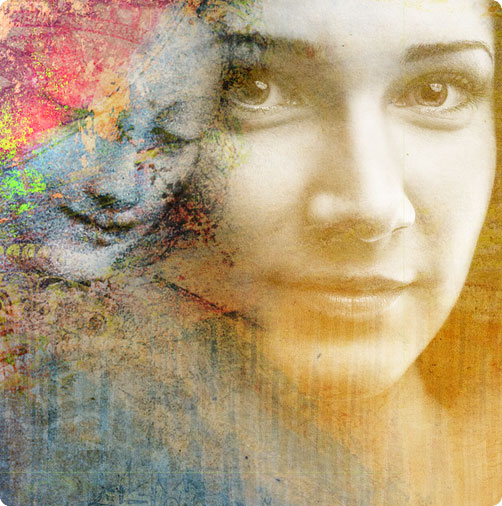 Have you tried various personal growth practices and approaches to heal your mind, body or emotions... with limited success?
Do you experience the same health challenges over and over, consistently injure the same part of your body, or struggle with a chronic illness?
Maybe your romantic relationships tend to end in the same painful ways...
We all experience recurring challenges in our lives — some that we just can't seem to find the reasons for.
Perhaps you've read self-help books, tried various healing modalities for your body and mind, or even explored your childhood in therapy — and are still mystified as to where these patterns began AND are still dealing with them.
In the world of past life regression therapy, such recurring challenges are viewed as part of a thread that weaves together your past lives with this one — and they're not necessarily a bad thing.
This "residue" from the past, or past life karma, provides the fertile soil in which our repeating issues grow. AND in each lifetime, we have the opportunity to work through these challenges to evolve our soul and cultivate and more fully live our deepest desires.
When you open to this possibility, you can gain a greatly expanded view of how you can more effectively heal from and release these patterns.
You can think of karma from past lives as the leftovers of incomplete experiences. Your soul was seeking to learn or grow in a certain direction... and still has more to work through and experience, so it recreates similar circumstances for you to navigate in subsequent lives.
These could include recurring back pain originally sustained from an injury in a previous life. Or chronic issues with self-sabotage, primed by a past in which it wasn't safe to thrive in the role you seek. Or a tendency to attract hotheaded and aloof mates, if you were once abused.
Yet, there's a catch... if you don't actually dig into the past life roots of an issue, and release the frozen emotions and energies, there's a tendency to just keep repeating the past
As you discover and explore your previous life experiences — particularly where there is still much to be learned — you gain remarkable insights into why you're having the challenges you are in this lifetime AND how you can transform them.
This special complimentary hour with renowned author, psychologist, and regression therapist Dr. Linda Backman will delve into the dynamics of healing through past life work and help you start to unveil your abilities to discover and explore your past life karma as an avenue to personal transformation.
In this fascinating 60 minutes, you'll learn about exciting discoveries from the field of past life regression therapy — and how you can apply these teachings to your healing.
When you join us for this potent online event, you'll discover:
Why unresolved karma may be the hidden cause of chronic health issues in particular parts of your body
How your subliminal mind can overreact to circumstances because of unseen memories
How you can heal chronic health issues by understanding your past lives and relationship patterns
Powerful stories of past life explorations uncovering key karmic information for physical and emotional healing — and how these examples may support your own healing path
How to heal relationship patterns and bring more love and intimacy to key relationships by discovering your past life karma and its patterns
What past life regressions can reveal about your potential lives on other planets and how these experiences may be causing you illness or emotional issues now
You'll also learn key questions to illuminate your past lives and better understand your current life circumstances AND how these circumstances — even the undesirable ones — can help you to fulfill your higher purpose for incarnating .
You'll begin to see how tough life experiences — from health crises to the loss of loved ones — often contain just what you need to grow your soul and open to greater fulfilment in this lifetime.
If you're intrigued to learn more about healing through past life exploration, there's no better teacher than Linda Backman. She has decades of experience working with hundreds of clients in past life (and between life) regression therapy, and has also trained thousands in her methods.
Join Linda for this revelatory hour to better understand your soul, gain insights into your life purpose — and why sometimes maddening things happen to you AND how to transform them.
You'll also hear about the exciting launch of a brand new virtual program in which you can go much deeper into understanding your soul's evolution.
What People Have Said About Linda Backman...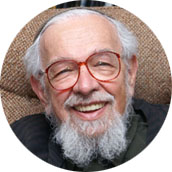 "Gain awareness beyond the day-to-day reality"
The skill with which you took me into unusual regions of consciousness is consummate... Insights that were on the threshold of my awareness came fully into my present. I want to send you this appreciation of mine and I hope that others will avail themselves of this opportunity to gain awareness beyond the day-to-day reality.
— Rabbi Zalman M. Schachter-Shalomi

"Linda Backman's work reaffirms my own awareness..."
Personally I would like to add that Linda Backman's work reaffirms my own awareness that as people move into and discover their own spirituality, a change occurs in the world.
— Hank Wesselman, PhD, Author of The Evolving Soul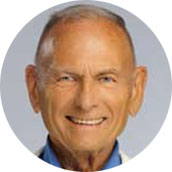 "You'll want to take advantage of Dr. Backman's message..."
I think you'll want to take advantage of Dr. Backman's message that an exploration of life between lives will enable you to experience: understanding of the soul's overall purpose and of the purpose of the incarnation under review.
— C. Norman Shealy, MD, PhD, Author of Bringing Your Soul to Light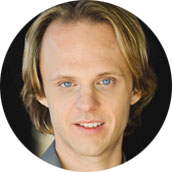 "Her work serves as a valuable source..."
Dr. Linda Backman... her work serves as a valuable source of independent, professionally obtained data that corroborates the results Newton gained in his own practice.
— David Wilcock, Author of The Source Field Investigations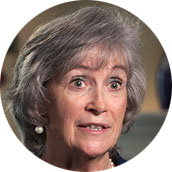 "A clear and concise understanding..."
Linda does an excellent job of bringing in the many years of her own in-depth experience and expertise and mingling it with her clients' experiences. The result is a clear and concise understanding of the "why" behind people's challenges and losses, plans and expectations for their current life...
— Nancy Canning, Author, speaker and hypnotherapist
About Linda Backman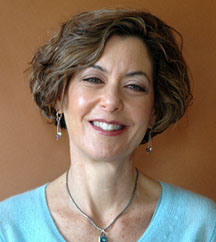 Dr. Linda Backman, licensed psychologist, has been in private practice for over 30 years. Linda's degrees come from the University of Oregon, University of North Carolina and Northern Arizona University. In addition, Linda has received training in numerous traditional and nontraditional techniques including hypnotherapy, Between Lives Soul Regression therapy, past life regression therapy and shamanic soul retrieval. Linda has presented on numerous topics nationally and internationally for a number of years. She is the author of Bringing Your Soul to Light, foreword by C. Norman Shealy, MD, PhD and The Evolving Soul, with a foreword by Hank Wesselman, PhD. Linda's third book is under contract to be published by Llewellyn in 2018.
With the administrative coordination of her husband, Dr. Earl Backman, Linda provides individual regression sessions, training in past life and between lives regression, workshops about soul purpose/progression, spirit guides and moving through grief with spiritual understanding, both in Colorado and the U.S. and abroad.
Linda's love and passion is to work in concert with the psychospiritual realm assisting individuals and couples on their path. Helping people to move forward in their lives, while understanding the connection between our grounded reality and what is not seen, but is spirit-guided, is her greatest goal. Learning the lessons of current life and moving forward can assist each of us as individuals and as a collective.