The Virtual Event is Now Complete
A Free Video Event
With Renowned Global Change Agent
Tim Kelley
& Leading Transformational Teacher
Beth Scanzani

Discover three of the most powerful methods for recognizing and integrating the gifts of your shadow...
Illuminate the unconscious patterns which drive your decisions — to make empowered choices that enrich your life, work, and relationships.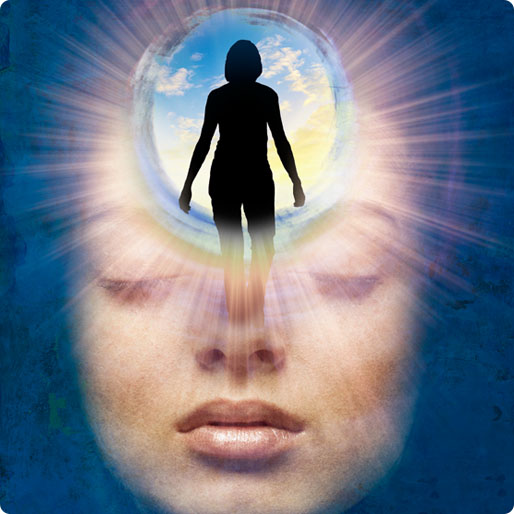 Finding the treasure in your shadow is the ultimate hero's journey...
It's a quest to rediscover the parts of yourself you've disowned, embrace the fullness of who you are, and embody the gifts you find there — in service to yourself, others, and the world.
In childhood and early years of development, you likely nurtured the aspects of your personality that would get your needs met.
Although these aspects have served you, developing in this way also cut you off from other parts of yourself. Over time, these evolved into self-limiting patterns that have created imbalances in your life, work and relationships — and likely hid your greatest gifts.
For example, are you feeling restless, dissatisfied, or blocked in your life?
Or, have you identified your life's purpose or calling, yet can't seem to take the actions you need to manifest it?
Or, maybe you've noticed a negative pattern showing up in your work or relationships... even though you've attended workshops, read the latest books, and spent years in psychotherapy?
If you resonate with any (or all) of the challenges above, you might be experiencing an imbalance stemming from aspects of your psyche that are relatively disowned (unseen). The path to wholeness is through embracing ALL of who you are.
In fact, recognizing and integrating the now hidden aspects of your being is the very thing which will make you a balanced and fully realized human being.
Shadow integration work is a powerful tool for holistically recovering the parts of you which you need to fulfill your highest potential in all every area of your life.
Tim Kelley and Beth Scanzani are highly skilled coaches and change agents who have spent years working with their own shadows and exploring the full spectrum of shadow teachings — from Jungian psychology to Taoism.
In this transformational free video event, Tim and Beth will reveal the most powerful methods for recognizing your shadow and embodying the gifts it holds for you.
During this fascinating mini-workshop, you'll discover:
Why working with your shadow has a profound impact on your relationships
How fixation on the light and the good cuts you off from your greatest power
How attachment to one side of a polarity creates an equal and opposite energy
Why all consciousness work is ultimately work with the shadow
Why most change agents are actually battling their own shadow rather than changing the world
The 3 most powerful methods for recognizing and integrating your shadow
Join Tim Kelley and Beth Scanzani for a very transformative hour. You'll come away with a new understanding of your shadow and how to reclaim ALL of who you are and are meant to be. You'll also be among the first to hear about a brand-new immersive training on shadow integration.
What People Are Saying About Tim Kelley...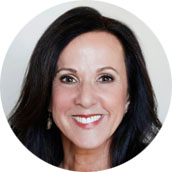 "Tim is a master..."
Tim is a master, and I have personally watched him transform hundreds of people's lives — including my own.
— Marcia Wieder, Founder & CEO of Dream University®, author of Making Your Dreams Come True

"I know of no better guide than Tim"
Tim Kelley's work is of the highest caliber. His insight, precision, and skill shine out from a field that is typically hazy. I know of no better guide than Tim.
— Helen Palmer, bestselling author of The Enneagram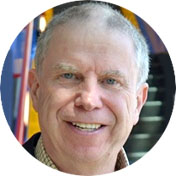 "His method will be the standard for years to come"
What Einstein did for physics and Gutenberg did for printing, Tim does for purpose. You'll discover that we've been in nursery school with respect to what we know, and how we access purpose. Tim's work puts us into college. His method will be the standard for years to come. Well done, Tim.
— Martin Rutte, Co-editor of Chicken Soup for the Soul at Work, founder of Project Heaven on Earth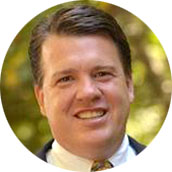 "Now I feel much more capable... to have the maximum positive impact"
Working with Tim has transformed me in ways I couldn't have imagined! I am far better prepared as an agent of change; now I feel much more capable to use my resources and power to have the maximum positive impact and create a lasting legacy. Any leader who wants to create a better world should hire Tim and employ his methods.
— Scott Brickman, social investor and Chairman, the Brickman Group Partner, Monumental Sports

"A roadmap for the discovery of our true purpose in life"
Tim Kelley gives us all a roadmap for the discovery of our true purpose in life. If you want a life filled with meaning and purpose, let Tim be your guide. You won't be disappointed!
— Howard Behar, former president of Starbucks Coffee
About Tim Kelley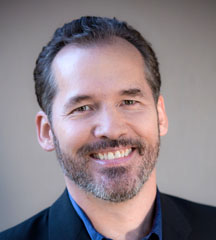 Tim Kelley is a global change agent and internationally-renowned expert on higher purpose. He works with top leaders in many fields and countries to transform human institutions and evolve society to its new form. Tim's methodology, True Purpose, has been featured internationally in magazines, newspapers, and on television. Tim has trained over 1,000 consultants, therapists, and coaches in his methods and taught Voice Dialogue on three continents.
He has worked with hundreds of CEOs, including top leaders and executive teams from such companies as Nabisco, ING, Oracle, Lexmark, and AOL. He formerly worked as a leader at Oracle, two levels below the CEO.
He's the author of True Purpose and the bestselling co-author of three other books. Tim has commanded military organizations, including an amphibious assault craft unit, and is a retired Naval Reserve officer. He holds a bachelor's degree in mathematics from MIT.
About Beth Scanzani
Beth Scanzani is a highly respected and multifaceted life coach and teacher. She agilely synthesizes a diverse range of knowledge, resources and strategies to design programs and practices that create meaningful transformation.
She has attained numerous coaching certifications including True Purpose Coach™, Belief Closet™ Practitioner, Master Career Coach, Dream Coach™, iPEC Empowerment Coach™, Energy Leadership Coach™, and Theoretical Foundations of Coaching with David Rock. In addition, Beth is a trained practitioner and teacher for Voice Dialogue™.
Beth is deeply passionate about sharing knowledge and strategies that create meaningful and sustainable transformation in service to co-creating a world that works for everyone.