The Virtual Event is Now Complete
A Free Video Event
With Pioneering Ayurvedic Teacher,
Medical Astrologer & Brazilian Healer
Arjun Das


Discover how you can elevate your power to heal with plants by harmonizing with celestial influences, Ayurvedic constitutions, and individually tailored remedies.
Explore how your Ayurvedic birth chart can help you easily identify herbs and essential oils to boost your immunity and increase your vitality.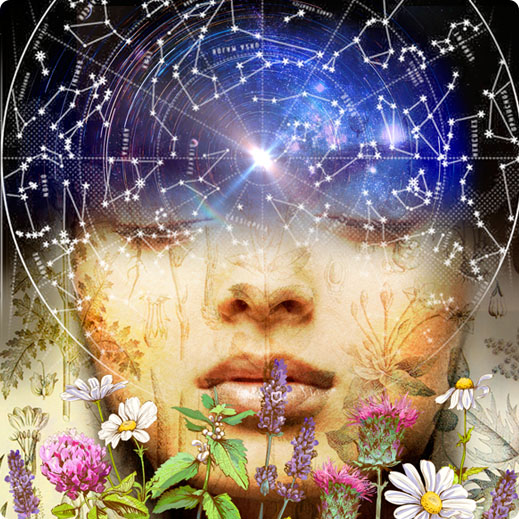 Are you interested in expanding your capacity to create health and healing with clients, loved ones, and yourself?
Do you have an interest in medicinal plants, ancient yoga wisdom, or Vedic astrology — and are curious about the fascinating ways they can link together to heal and revitalize your body, mind, and spirit?
Developed by contemporary Brazilian healer, Ayurvedic practitioner, and spiritual teacher Arjun Das, Celestial Herbalism is a uniquely modern synthesis that draws upon ancient wisdom from India to help us address the deep issues that underpin so many health challenges.
This system is founded on the recognition that underlying imbalances in your doshas (the three constitutional types known as vata, pitta, and kapha) can cause stress, disease, and premature aging.
The placement of the planets within your birth chart point to strengths and weaknesses in your mind, body, emotions, and spirit — as well as karmic forces influencing your life and health.
With a bit of training, you can begin to select herbs and essential oils that more accurately address specific health vulnerabilities you or others have (and might not be aware of).
From boosting immunity to lowering stress to balancing energies to resolving old traumas... nature's pharmacy is truly powerful.
Ultimately, this integrated system weaves together constitutional types, healing protocols, celestial cycles, and guided meditations with your personal mantra to give you a precise, individualized way to achieve optimum health.
From enhancing mental clarity and spiritual awareness through mind-body-spirit detoxification to working with herbal formulations, specific gems, and essential oils to restore emotional balance and boost vitality and immunity, Celestial Herbalism offers a valuable new perspective on ancient insights.
In this mind-expanding call with Arjun, the top global leader in this emerging field, you'll discover the principles that underlie the organic alchemy between plants, people, essential oils, gemstones, and more.
In this 60-minute free online event, you'll:
Find out how to attune your herbal formulations to lunar phases to strengthen your applications as well as your mind and emotional state
Explore how to access the consciousness of herbs through meditation and working with essential oils
Examine detoxification from an Ayurvedic perspective, including the importance of cleansing emotional and energetic levels
Receive the Five Senses Ayurvedic Detox Protocol to cleanse your mouth, nose, eyes, ears, and skin.
Discover how to restore your vitality (prana), assimilation (agni), and immunity (ojas) with specific herbal formulations
Identify the primary 5 gemstones to use for specific constitutional profiles to nourish your subtle body, achieve clarity about your life purpose, and empower you around health issues
Arjun's pioneering synthesis, which also draws from Brazilian herbology, can guide you to the next level of health, vitality, and emotional and spiritual wellbeing.
This event is guaranteed to expand your mind about the different dimensions at play in your health. When you join, you'll also be the first to hear about an exciting new 12-week program that will explore these concepts in greater depth.
What People Are Saying About Arjun Das...


"His sincerity to study and teach this science is very appreciable"
I feel honored to have been fortunate enough to have found such an admirable person as Arjun Das. I consider him as my son and my special student as well. In addition, being an Indian, I'm very happy he is spreading Ayurveda internationally. He has a unique personality among the foreign guests I met, with great kindness and affection. His love and devotion to Ayurveda, and his sincerity to study and teach this science is very appreciable. I forward my blessings and wishes for longevity, success, kindness, prosperity, and a happy life in his family. My prayers are always with him.
— Vaidya Karuna Guruji, living legend of Ayurveda in Kerala, South India


"His work is exemplary..."
Those of you who know Arjun may feel the same way about him that I do, which is that he is a young Rishi with a deep organic understanding of Ayurvedic wisdom. His work is exemplary of how Ayurveda can function as a community-building force.
— David Crow, Founder of Floracopeia and author of In Search of the Medicine Buddha


"Unique among practitioners of this science"
Arjun Das is a very special exponent of Ayurveda. His experience has a history of almost two decades and this is unique among practitioners of this science. Another highlight of his practice is that he has a strong knowledge of Vedic astrology and can interpret horoscopes, especially in the field of health for treatments. Arjun is a very nice person and I sincerely recommend it to everyone.
— Dean Dominic de Lucia, Vedic astrologer and author of Hollow Earth in the Puranas


"A passionate, compassionate Ayurvedic healer"
Arjun is a passionate, compassionate Ayurvedic healer. His love for Ayurveda ignites the growth and development of Ayurveda in South America. He brings a wonderful classroom training program and educates a wide range of students, including health professionals and laypeople.
— Dr. Shekhar Annambhotla, President of the Association of Ayurvedic Professionals of North America (AAPNA), USA

"In the light of the ancestral tradition..."
Arjun Das is one of those rare teachers who combines a vast knowledge on the science of life, Ayurveda, with the spirituality in the shadow of which this art was born and developed in ancient India. At present, when we so often find professionals centered only on the technical aspects, and so rarely find those who practice and teach in the light of the ancestral tradition, the work and life example of Arjun Das are especially important.
— Pedro Kupfer, Yoga teacher and author
About Arjun Das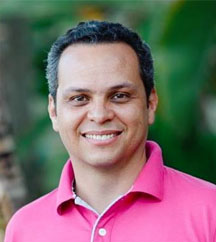 Arjun Das is an Ayurvedic practitioner and Panchakarma specialist, and the director and founder of TriGuna Institute in Brazil.
A certified Hatha Yoga instructor and researcher of medical astrology, Arjun studies local herbs and their connection with Vedic astrology for health and meditation.
Arjun, who's received the blessings and guidance of many healing masters around the world, is conducting pioneering research on public health and traditional medicines in both Brazil and India.
The recipient of the 2009 Vagbhata Award for Excellence in Ayurvedic Teaching, he serves as a guest lecturer at major Indian conferences. He's been teaching Ayurvedic healing and herbology for more than 20 years, training both laypeople and clinicians around the world.