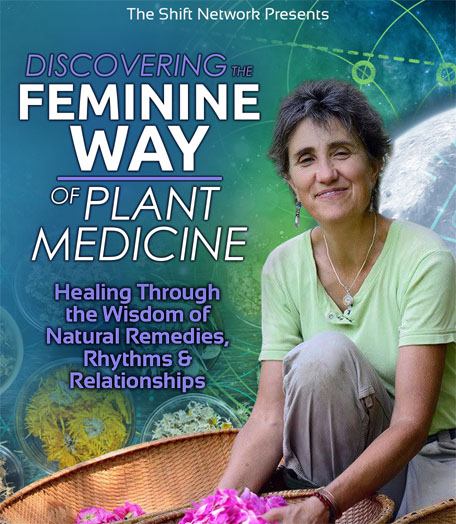 The Virtual Event is Now Complete
A Free Virtual Event
With Herbalist, Gardener, and Author
Deb Soule

Open to the feminine way of relating to plant medicine by incorporating reciprocity, lunar and solar rhythms, and plant "spirits" into your approach to herbalism.
Discover medicinal plants and tonic herbs most valued for women's health — to heal and thrive during different cycles of life.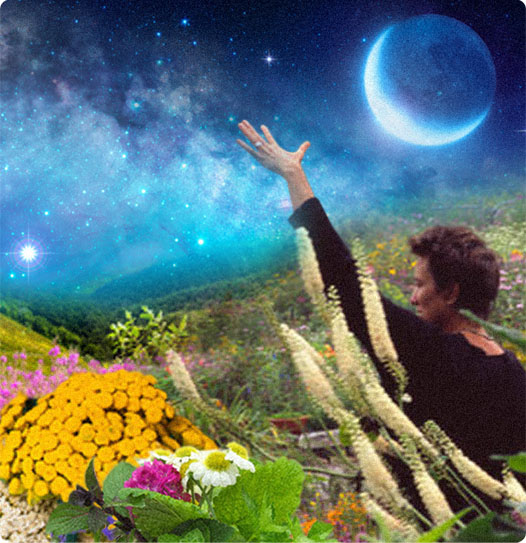 Herbalists and biodynamic gardeners know an ancient secret about the best way to nurture the soil and plants...
It's that the raising and crafting of high-quality natural medicinals involves a sacred relationship with the Earth and an understanding of the cosmological forces all around us.
It's a feminine way of approaching gardening and plant medicine that invites a deeper understanding of the plants you grow — knowing not only their cultivation requirements and healing qualities, but also getting to know them energetically.
It opens you to a healing beyond the physical — one that touches the gardener and growing place. It calls for a gentle and natural tending of the land, and can include prayer, or making an offering when seeds are sowed and plants are gathered.
In this spirit of reciprocity, the soil and Earth are viewed as living organisms, and you are nurturing that which is nurturing you .
The feminine way of plant medicine looks to solar, lunar, and seasonal rhythms, and how they hold wisdom about when to harvest and when to prepare plant medicines as well as about tending to a woman's health.
In Discovering the Feminine Way of Plant Medicine, herbalist, gardener, teacher, and author Deb Soule invites you to bring plants "to life," not only by growing and creating natural medicines with them, but by looking beyond their physical qualities and into their spiritual essences.
Deb has over 30 years experience growing, preparing, and using medicinal herbs and her approach to herbalism is intimately tied to her view of the Earth as a living being.
When you deepen your relationship with the plants you grow or use, you create an energetic synergy that not only nourishes the plants, gardener, and land, but also helps you to better understand the plant's healing gifts.
This relationship helps you deepen your understanding of how to respectfully use each individual herb.
During this insightful hour, Deb will also share some of the medicinal plants and tonic herbs most valued for healing qualities specific to women's health — remedies to help women heal and thrive during different cycles of our lives. This will include some of her favorite roots for grounding and enhancing liver function.
Throughout the ages, women have called upon medicinal plants to nurture their relationship with the Earth, the cosmos, their spirituality, and their bodies. Join Deb and deepen your own relationship and plant healing wisdom.
During this enriching hour-long event, you'll discover:
What it means to really "meet" a plant, develop a relationship and make an offering before harvesting — which creates a spirit of reciprocity and "honorable harvest"
How dandelion can help to balance women's hormonal shifts, particularly through menopause
Why biodynamic farming tracks the lunar rhythms particularly closely, leading to the best times to plant and harvest for greater vitality
How 3 different tonic herbs work in different seasons of a woman's life
Why it's valuable to use different tonics in summer, fall, winter, or spring (which is especially important when you have distinct local seasons)
How you can connect with the spirit of a plant, which can lead to a deeper level of mind-body-spirit healing and realignment that goes beyond the physical level
Plants bring us the energy of the sun and nutrients of the soil that we need for life. Their life cycles and rhythms are in alignment with the birth/death/rebirth cycles of the female body.
The feminine way of plant medicine looks beyond a plant's therapeutic powers. It encourages a conscious reciprocity with the land, considers plants' energetic "spirit" qualities and the significance of the lunar and solar cycles in their cultivation...
... which offers you the opportunity to create greater harmony and healing of your body, mind, and spirit — and that of the Earth — as you help them grow.
The feminine way of plant medicine also provides you with a way to nourish yourself as you navigate life's many stressors — from work to the challenges of aging. Join Deb for this enriching hour and discover the feminine way of plant medicine.
What People Are Saying About Deb Soule...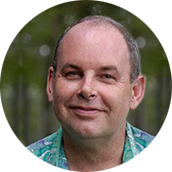 "Practical instructions on how to lead a lovely life..."
[Deb's book How to Move Like a Gardener] expresses the wisdom of experience; tangible weaves with intangible — earth smells, memories, joy — beauty as it is. Here plants and people are not separate kingdoms, classes, and species... We are nature. Here we find the practical instructions on how to lead a lovely life in a lovely garden.
— Steven Foster, Author, photographer, and consultant specializing in medicinal and aromatic plants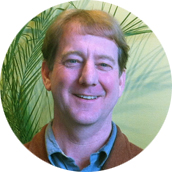 "Overflowing with the healing wisdom of the plant world..."
Deb Soule is overflowing with the healing wisdom of the plant world distilled through many years of study, experience, and observation. Her reverence and respect for nature and deep intuitive capacities are evident... What a gift!
— Robert Karp, Director of the Biodynamic Farming and Gardening Association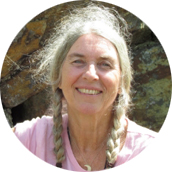 "Deb reminds us of the blessings of being called to this work!"
Weaving stories with sound advice, Deb Soule shares wisdom gleaned through years of cultivating not only soil and plants, but also her research and work with the pollinators, biodynamic practices, and tools used in growing simple herbal remedies to nourish the gardener as they heal the Earth. Honoring traditions, ancestors, and the sacredness of carrying on the work of the wise herbalists that came before us, Deb reminds us of the blessings of being called to this work!
— Kate Gilday, Herbalist, Woodland Essence

"Way beyond food, flowers, or medicine..."
Way beyond food, flowers, or medicine, gardening as the mindful rhythm in harmony with all living souls.
— C.R. Lawn, FEDCO Seeds
About Deb Soule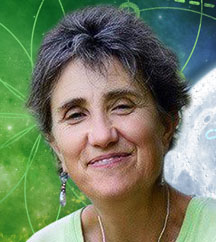 Deb Soule is an herbalist, gardener, teacher, and author of The Woman's Handbook of Healing Herbs and How to Move Like a Gardener. Raised in a small town in western Maine, Deb began organic gardening and studying the medicinal uses of herbs at age 16 alongside the internationally known medical herbalist Mary Bove. Deb's faith in the healing qualities of plants includes a desire to make organic herbs easily accessible to women and families living in rural areas.
As Deb's knowledge and faith in the efficacy of medicinal herbs grew, so did her desire to be of service to her community. In a small 8-by-10-foot room in her house, Deb began preparing various herbal remedies. In the fall of 1985, with her first mail order catalog and a small selection of herbal extracts and teas, Deb launched Avena Botanicals at the Common Ground Fair in Windsor, Maine. Five years earlier, while enrolled as a student at College of the Atlantic, Deb lived in Nepal close to three Tibetan monasteries. She was deeply influenced by the Tibetan people's commitment to ease physical symptoms and mental and emotional upsets through plants, prayer, and other spiritual practices.
Deb's passion for plants, gardens, and healing and her commitment to sharing herbal knowledge with others is central to her work. She is frequently a guest lecturer at various conferences as well as an instructor for botany and horticulture students, garden clubs, and medical students. In 2005, People, Places & Plants magazine named Deb as one of the 50 most influential gardeners in the Northeast.
Deb's life closely follows the yearly agricultural rhythm. From April through October, Deb spends most days with her hands in the earth tending three acres of medicinal plants using organic and biodynamic practices. During the spring and summer months, Deb teaches a variety of herb classes and offers bimonthly herb walks in Avena Botanicals' herb gardens. Throughout the year, Deb writes herb articles, develops herbal remedies, and consults with clients and health care providers.