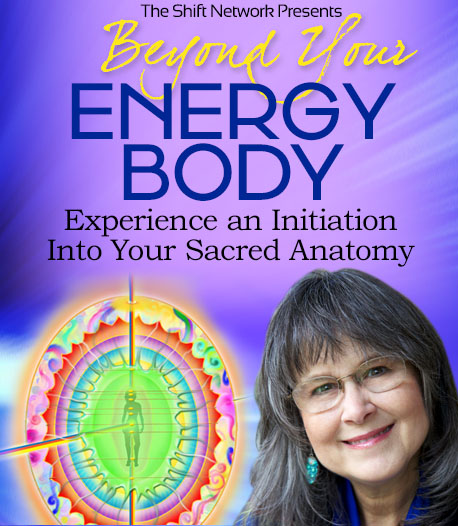 The Virtual Event is Now Complete
A Free Video Event
With Healer, Speaker, Writer & Teacher
Desda Zuckerman


Radically expand your understanding of a 'Higher Self', the energy body, and energy healing...
Explore the development (and purpose) of your soul inside your vast, subtle anatomy — to express your true brilliance, wisdom, and vitality.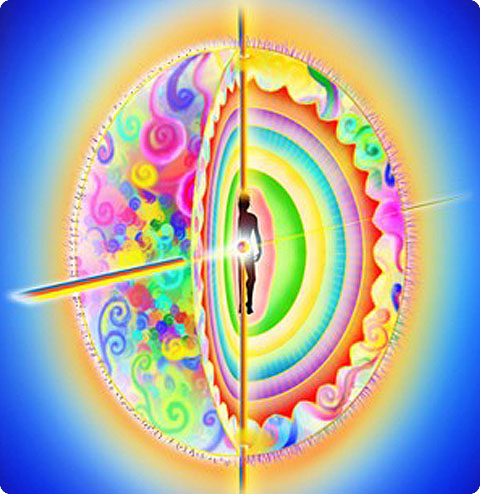 Are you intrigued by your ability to take your healing into your own hands — through Qigong, Reiki, tapping, or your chakras?
Or maybe you're just discovering that "everything is energy" and you can learn how to use your energy to heal, manifest, and align with your Higher Self and the Divine...
If so, we have an invitation for you....
And this is not your mother's chakra workshop... or your average journey of discovering your "Higher Self"...
Set aside everything you know about your physical body, energy body, meridians, the chakras, auras, your soul, and more... and step into the vast, beautiful, and light-filled structure of your subtle energy body.
Welcome to a truly cutting-edge initiation into your "Sacred Anatomy."
Your physical anatomy, chakras, and meridians — and even what you envision as your Higher Self — are just slivers of your total being and energy body, according to Desda Zuckerman...
Your Sacred Anatomy encompasses everything you've learned so far about the energy body and energy healing — and exponentially expands who you are 20 feet beyond your physical body.
This is unlike any Higher Self exploration or healing journey you've ever taken!
It's a new (yet ancient) gateway to what you truly are... a brilliant, purposeful soul with access to incredible love, clarity, and guidance WITHIN your vast energy body.
This support has been with you since your own personal "Big Bang," when matter and non-matter joined to create the spark of light that formed your soul and your entire energy structure, designed to "house" your physical bodies over incarnations.
According to Desda, who has spent the last 45 years mapping the Human Energy Structure, each soul has four aspects — a "Board of Directors," if you will — that we can align with for healing, growth, wisdom, and vitality.
What you may understand as your aura or the electromagnetic field is only temporary, and dies with the physical body. However, your larger energy structure remains, as do the four aspects of your soul that can guide your life today.
By awakening your connection to your subtle anatomy and these four aspects, you can release their power and messages — and conquer your demons, overcome your fears, and rewrite your life story.
As Desda explains, just the act of initiating a relationship with your own Sacred Anatomy and these four aspects expands your consciousness.
During this mind-blowing hour (not an understatement), you'll discover:
Your Sacred Anatomy — and that your energy body encompasses much more than your chakras, meridians, and aura
Four ancient aspects of of your soul — your personal Board of Directors, which hold the keys to fulfilling your purpose
Energy practices and guided meditations that can radically transform your relationship to trauma, anxiety, and emotions
The insights of the first and only "cartographer" of the Human Energy Structure — and awaken to the ways that different energy systems "blend" and interact with your consciousness
A guided practice to initiate a relationship with your Sacred Anatomy
Born an intuitive with extraordinary clairvoyant, clairaudient, and clairsentient abilities, Desda has made an in-depth study of the subtle energies that, since childhood, she has witnessed around all living things.
During this fascinating event, Desda will initiate you into your Sacred Anatomy, sharing groundbreaking insights about this vast energy structure of your being.
You'll also hear about a new live journey with Desda in which you'll enter into your Sacred Anatomy and partner with your soul's four aspects.
What People Are Saying About Desda Zuckerman...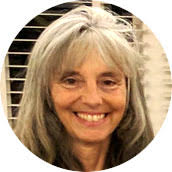 "My life is expanding because I'm occupying my full energy structure"
Desda Zuckerman's work in mapping the Sacred Anatomy which surrounds all of us, and [showing us] how to interact with it, has profoundly shifted my life. Continuing to learn about and occupy my own Human Energy Structure has allowed me to live a life of expanded capacity.
— Claudia Broderick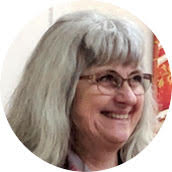 "Limiting patterns fall effortlessly away"
As a result of my journey with Desda, I'm more grounded, focused, vital in my health, and much clearer within myself and my relationships. Professionally and socially, I no longer suffer from frequent burnout, but instead feel energized by my work and personal relationships. My natural gifts continue to emerge... and limiting patterns effortlessly fall away. I continue to be amazed at what is possible even though I've been guiding transformational processes for over 30 years. This body of work has enhanced every area of my life. I'm grateful.
— Jewell Scanlon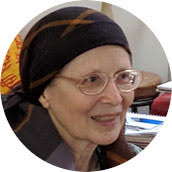 "I can now deal effectively with issues I had avoided and buried"
Desda has helped me be present in all four aspects — physical, emotional, psychological, and spiritual. I can now deal effectively with issues I had avoided and buried.
— Karen Zimmerman
"Desda reliably makes magic"
Desda is a gifted healer whose expertise lies outside our cultural vocabulary. There is no accounting for the refreshing sense of clarity that follows from her work. Subtle yet powerful forces are at play. For problems of an undetermined nature that require help from the Great Beyond, Desda reliably makes magic.
— Harriet Beinfield, Acupuncturist and co-author of Between Heaven and Earth: A Guide to Chinese Medicine
"Look no further than the Sacred Anatomy teachings"
This work is profound. If you're looking for a modality that sits and fits, look no further than Desda's Sacred Anatomy teachings. Take one class and the benefits that you'll experience in every area of your life will be transformational for you and those you come in contact with.
— Linda Darms
About Desda Zuckerman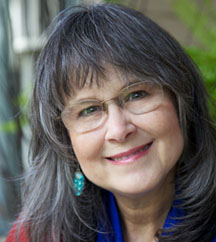 Desda Zuckerman has made a life study of the subtle energies surrounding all living things. What began as a personal quest for understanding blossomed into a comprehensive mapping of Human Energy Anatomy and its precise application. This paradigm-shifting discovery has been distilled into CoreIndividuation™, an intentional healing modality. For the last 30 years, she has quietly taught classes, trained practitioners, and led healing sessions with thousands of clients. At last, she's revealing these Sacred Anatomy teachings to a wider audience to benefit all healers, seekers, and students of human potential.
Desda is the author of Your Sacred Anatomy: An Owner's Guide to the Human Energy Structure. A dynamic healer, speaker, and teacher, she's passionate about bringing her message of grounded transformation and one body conscious wellness to the world. With a loving heart, comprehensive knowledge, and heightened sensitivities honed by years of practice and insight, she's leading the cutting edge of a new and expanding field.