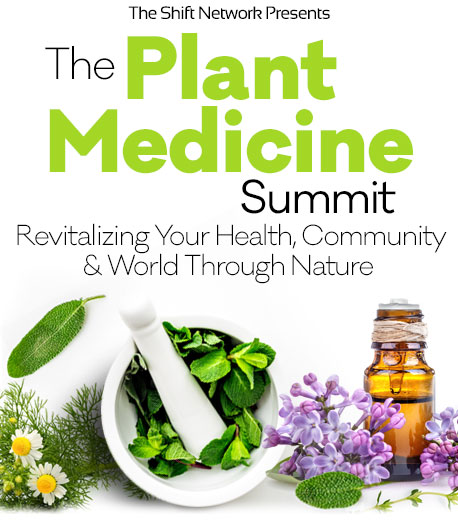 3 Things That Herbal Medicine Excels In Treating
With Dr. Jill Stansbury
Hosted by David Crow, LAc
Join Dr. Jill Stansbury, naturopathic physician and Associate Professor of botanical medicine, as she explains that, while allopathic medicine focuses on opposing symptoms, natural medicine focuses on restoring health such that medicines are no longer needed. In this way, there are many conditions that herbal medicine may actually treat much more effectively than standard medical therapies — helping users to heal in deep and lasting ways. Irritable bowel and digestive issues, chronic allergic disorders, and repetitive infections are among the many common ailments where natural and herbal therapy shines!
During this illuminating session, you'll discover:
The difference between simply suppressing and palliating symptoms, versus balancing physiology, restoring function, & deeply healing
Why pharmaceutical therapies for indigestion and heartburn can be harmful... whereas natural medicines are capable of restoring digestive function and rebuilding tissue strength & vitality safely
How to avoid antibiotics and avoid infectious illnesses by building immunity
Play Audio
Dr. Jill Stansbury
Naturopathic Physician, Associate Professor Botanical Medicine, Medical Director
Dr. Jillian Stansbury is a naturopathic physician who has practiced in SW Washington state for nearly 30 years specializing in women's health, mental health, and chronic disease. She holds undergraduate degrees in medical illustration and medical assisting and graduated with honors in both programs. Dr. Stansbury was also a longtime chair of the Botanical Medicine Program at the National College of Naturopathic Medicine and remains on the faculty teaching botanical medicine, natural products chemistry, botanical influences on cell biology, and leads ethnobotany field courses including in-depth field work in the Peruvian Amazon.
In addition to her medical practice and teaching position, Dr. Stansbury writes, and serves as a consultant and medical editor for numerous professional journals and organizations. She also teaches natural products chemistry and herbal medicine around the country and abroad. She has published four books on herbal medicine, and is presently releasing a 5-volume series of Herbal Formularies for Health Professionals. Dr. Stansbury frequently illustrates her own books and powerpoint presentations, and creates classroom handouts cherished by her students. She volunteers at free clinics in Clark County, WA and has recently created the Clark County Community Health Network, aimed at offering free services for underserved populations and connecting people with available community resources.
Dr. Stansbury is an ethnobotanist and outdoor enthusiast and leads ethnobotany field courses in the Andes and Manu region of the Peruvian Amazon each July. She has built a humble home in Cuzco and hosts studies in cultural anthropology, oral history collection, ethnobotany, and the mystical and healing traditions with four different tribal communities. She is presently documenting and organizing traditional ethnobotanical wisdom in order to give it back to the various tribes when the time is right. She became adept at the Spanish language to conduct this research, and knows plant names in four additional tribal languages including Matsigenka, Bora, Wachiperi, and Yaguas.