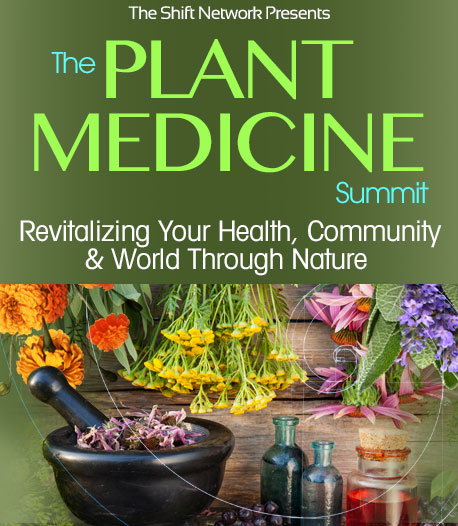 The Top 5 Botanicals to Relieve Headaches
With Dr. Trupti Gokani
Hosted by David Crow, LAc
With 36 million migraine patients in the U.S., 100 million people with chronic pain, and a looming opioid crisis, we're in dire need of novel approaches to treat pain... especially headaches. Join Dr. Trupti Gokani, integrative neurologist and migraine specialist, as she explains how she uses botanicals in various way to help many improve their pain conditions and reduce prescription medications and injections — all by balancing the mind and body.
During this fascinating session, you'll discover:
The magnitude of the migraine epidemic & narcotic crisis
How to use botanicals to reduce pain — orally, topically, & through essential oils
Dr. Gokani's favorite botanicals for the treatment of pain... depending on your stress type
Play Audio
Dr. Trupti Gokani
Integrative & Ayurvedic Neurologist, Founder of Zira Mind and Body Center
Trupti Gokani, MD, is an award-winning, board-certified neurologist who has dedicated her life to developing a unique blend of modern medicine and ancient philosophy. By melding these approaches, she's become a highly sought-after speaker and health coach, sharing holistic wellness strategies with larger-than-life media personalities like Dr. Oz, global pharmaceutical giants like Pfizer, and individuals presenting a wide range of symptoms, from debilitating migraines to chronic fatigue. She has also lectured extensively in the fields of neurology and psychiatry, specifically regarding headaches, mood disorders, insomnia, adrenal fatigue, hormonal issues, and adult attention deficit disorder (ADD). She has spoken at the American Headache Society, the Midwest Pain Society, the American Academy of Neurology, and the American Psychiatric Society.
She's best known by those on Chicago's north shore for her revolutionary integrative approach to treating headache pain. Zira Mind & Body Clinic's patients swear by her unique methodology, which focuses on healing the head by identifying the disconnect between the mind and the body. Through her speaking and media engagements, Dr. Gokani helps people understand the "purpose" of their pain and how to heal themselves through a deeper appreciation of the mind-body-spirit connection.
Dr. Gokani earned her medical degree from the University of Illinois at Chicago, where she also completed her training in neurology, was chief resident, and pursued additional post-doctoral training and certification as a master clinical psychopharmacologist. She has continued to educate herself for the benefit of her patients, gaining experience and credentials in Ayurvedic medicine, clinical psychopharmacology, and transcendental meditation. She has also pursued training in functional medicine. She is certified by the American Board of Neurology & Psychiatry, and is licensed to practice in Illinois and California.
Her work — on topics ranging from Botox efficacy and safety, to the prevalence of bipolar disorder in cluster headache patients — has been published in esteemed journals such as the American Journal of Pain Management. She has also published abstracts pertaining to food allergies and headaches, along with the Ayurvedic approach to migraine, in the well-regarded Journal of Headache. She studied the prevalence of adrenal fatigue in her practice and presented her work at the Academy of Pain Annual Symposium. Dr. Gokani recently published her first book, The Mysterious Mind, and is currently contributing to a health documentary on Ayurveda.