Catalyst - Submission Guidelines
The Shift Network is a global community of people who are striving to awaken to their own innate divinity and to take meaningful action. We deeply value the efforts that people around the world, including yourself, are taking to become the change they want to see in the world.
Catalyst is The Shift Network's free ezine designed to share inspiring articles, stories, videos, announcements and other content with members. Each edition of Catalyst is based on a theme, often corresponding with an upcoming summit which we will be offering and/or global event (such as the United Nations International Day of Yoga and UN International Day of Peace.).
Here are guidelines on how you can submit material for consideration. Please note, we cannot guarantee that all submissions will be published. We will contact you if your submission is published. Please send your materials to: editor@theshiftnetwork.com.
Menu:
Movement News
Movement News is designed to share information (events, books, films...) that members will find inspiring. To submit something for consideration:
Submit 2-3 sentences (up to 75 words) describing the event, film, book or other item with a weblink for more information
Optional: graphic in a jpeg file
If you have an affiliate program, please include a special link for The Shift Network
Here are examples:
Native American Bearing Witness Retreat From July 25 — 29, 2016 the Zen Peacemakers will conduct the in the Black Hills of South Dakota. Oscar- and Golden Globe-nominated actor and practicing Zen Buddhist Michael O'Keefe invites you to join him, and the Zen Peacemakers, to learn from, support, and meditate with Native American leaders. To learn more, click here.
4th Annual Peace in the Park —

San Francisco — Free Event, Saturday, September 17, 2016 from 11:00 am to 6:00 pm at Golden Gate Park, SF — Join over 5,000 people in a rejuvenating day of peaceful activities for all ages and backgrounds — alcohol-free and vegetarian refreshments. To learn more, click here.
Gandhi Searches for Truth: A Practical Biography for Children chronicles the path that led Gandhi from childhood to Mahatma-hood in 12 beautifully illustrated stories. Each chapter sheds light on a lesson about the power of nonviolence. For children and adults alike. Author Stephanie N. Van Hook is the Executive Director of the Metta Center for Nonviolence and is trained in Montessori Early Childhood Education. To learn more, click here.
Member Profile
We love publishing profiles of Shift Network Community members. Profiles are short articles written from the heart and head — tell a little about yourself and an area of passion (a project, your book, your profession, parenting...). It is nice to share insights that might be valuable and/or inspiring to other members without being preachy.
If you would like to submit a Member Profile, please submit:
An article/profile that is up to 800 words (1,000 max) and that tells a little about yourself and an area of passion for you (a project, your book, your profession, parenting...). Please write from your heart and head — you are introducing yourself to the community!
Please submit the article in a Word Document or Google Doc. (Please do not submit a PDF file).
Please include a brief bio of yourself at the end of the article, along with a headshot photo of yourself (jpeg file). You are welcome to include other photos to be placed in the article too.
Here are examples of Member Profiles:
Yoga and Compassion in a Place of Violence by Sarahjoy Marsh
The Self-Care Vow: Turning the Bodhisattva's Gaze Inward By Michael Sapiro, PsyD

Wisdom and Compassion By Rita Canning

Honoring the Wisdom in Diversity Including a How To Guide to Transcending Politics and Upgrading Democracy TOGETHER By: Amanda Kathryn Roman
Featured Artist
Our Featured Artist section is where we bring attention to an inspiring musician or group that is helping to uplift people and/or society. If you would like to submit a person or group for consideration:
Please send a brief description of up to 125 words, including weblinks to his/her/their website
Include a photo of the musician
If possible, include a link to a music video
Here are examples: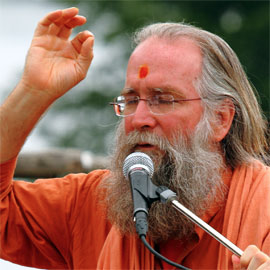 Mangalananda — Auspicious Bliss
By Philip M. Hellmich
Acharya Mangalananda was a monk for years in India, serving the beloved Anandamayi Ma. He is also the author of OM MA: Anandamayi Ma, a short life sketch of one of the twentieth century's greatest saints. Mangalananda is deeply devotional and it is reflected in his kirtan music. Mangalananda's new album, Auspicious Bliss, is described as "a winning combination of traditional call-and-response holy chant from the Indian tradition played by American musicians all experienced and in love with this type of music." Mangalananda calls the team a "Super Group" of kirtan artists playing beautiful chant melodies. If you are a lover of kirtan and the Beloved, you will absolutely find yourself intoxicated with ecstasy listening to Auspicious Bliss. To listen to Auspicious Bliss, click here.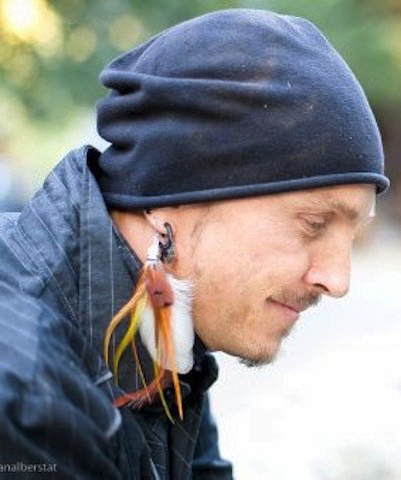 Sergio N. Lialin — Siempre, Mi Amor
By Tara Divina
California-based singer-songwriter, Sergio N. Lialin, has created a gorgeous and impeccably produced debut album of healing, medicine songs. Each track has a surprisingly unique style that still forms a cohesive listening experience, incorporating a novel combination of genres spanning from sound healing, jam band, 60's folk, Spanish traditional, all the way to Gospel choir. My favorite track is the heart-melting and beautiful song, Arpo do Universo (The Harp of the Universe). To listen to the album, click here.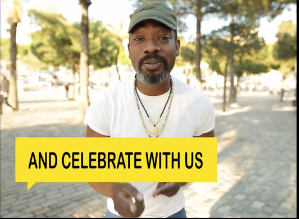 Playing For Change: One World, One Voice, One Day
By Philip M. Hellmich
On September 24, 2016, musicians and music lovers will gather for a global day of action to bring music into the lives of children and to promote positive social change everywhere. Playing For Change Day was created in 2011 to unite the global community through the power of music to affect positive social change. On Playing For Change Day, communities will gather as musicians and music lovers from all over the world to perform on stages, street corners, schools, yoga studios, and cafes all with the goal of bringing music into the lives of young people. Playing For Change is a multimedia movement created to inspire, connect, and bring peace to the world through music. The Playing For Change Foundation (PFCF) was established in 2007 and is a nonprofit 501(c)(3) organization. To see inspiring music videos, find a live event near you or to create your own music event, click here.