Featuring:
Renowned Mystic Scholars and Teachers
Andrew Harvey & Mirabai Starr
In an Oasis of Natural Beauty and Healing
October 6 — 12, 2022
Rancho Encantado, Bacalar, Mexico
A Personal Invitation From Mirabai Starr
Transmute the wisdom, depth, and beauty you've cultivated during the Global Mystics Certification into a new stage of rebirth, service, and sacred activism, in the lush rebirthing grounds of Mexico.
Blossom further into your authentic self as you're empowered to heal, lead, teach, and ultimately guide others into their own awakening and embodiment.
Program includes:
6-night accommodation at Rancho Encantado (luxe eco-resort)
3 meals per day (for full days) farm-to-table regional and international cuisine featuring fresh, local, organic ingredients
Daily sessions with Mirabai and Andrew
Visits to nearby Mayan temples and sacred sites of cultural significance
Nature excursions: hiking, kayaking, swimming, and snorkeling
Evening programs, music and dance, chanting, ritual, peer sessions
Optional daily therapeutic yoga sessions
Shabbat ritual
Program does not include:
Flights and travel to and from Rancho Encantado
Light the way to a new possibility for humanity.
Together, we embarked on an epic year-long Global Mystics Certification to dive deep into the practices of the great mystics, and to learn new roadmaps to mystical experience through the diverse traditions of the world's religions, deepening our humanity and increasing our capacity for compassionate action.
Along the way, we've been blessed, loved, and empowered by two of the most esteemed teachers who've dedicated their lives to the path of the Great Mystics, Mirabai Starr and Andrew Harvey.
Their path to us was born through profound personal heartbreak and hardship, coupled with rigorous academic scholarship. The certification program is and always has been a culmination of their mutual life's work.
It's been a true gift to be in their presence.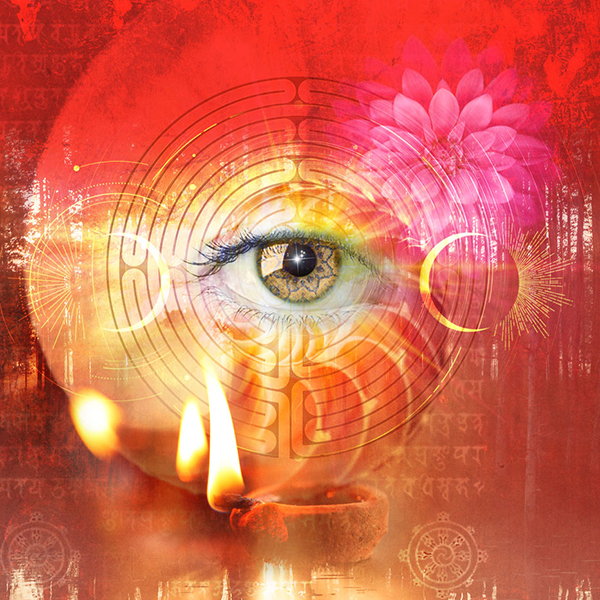 While it hasn't always been easy, that was never the promise, just as we couldn't foresee all the ways our time together would manifest in our lives and in the world around us.
Through our regular teaching classes, elective sessions, and integration and attunement group meetings, we've come together as spiritual companions — bonded through ardor, cast forth to engage with our lives as Sacred Activists in our homes, places of work, and communities.
We've become a family of heart-centered beings that's bound to persist long after our time together in this program comes to a close.
There's one essential step we've yet to take…
Direct experience is our greatest teacher. There's no substitute for intimacy with the Divine. We learn through an embodied encounter with the world itself.
That's why it's time for us to gather in an ancient, beautiful, and idyllic birthing ground — the traditional lands of the Mayan people in the heart of the Yucatán rainforest — to complete what we began in a virtual space.
Together we'll progress to the next level, birthing into the mystery of divine human existence in a community that has already reached a profound level of synergy, support, and commitment to mutual awakening.
Each day will be spent in community, catalyzed by Mirabai and Andrew and going beyond into the spontaneous dance of the mystery as through each other. We'll rejoice in the majesty of this Earth, hone the spiritual practices we'll carry forward, and clarify our greatest service. We'll devote ourselves to the path ahead as we perform the rituals and prayers calling to us in this time, both in concert with others and in solitude.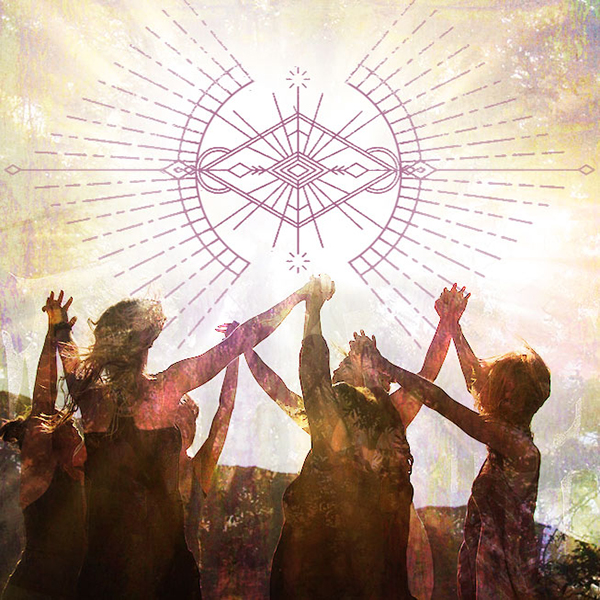 It will be a time of cleansing, clearing, opening, and restoration. For those of us who see the heartbreak of the world with open eyes, we need to grieve, release, and restore together — and there is no better place to do so than the lush tropical womb of Mother Earth on the edge of a majestic lake.
Andrew will also reveal his latest discoveries on what he calls, "the shadow work of transfiguration," and present a new kind of shadow work — which leads from divine consciousness rather than attempting to do shadow work from the very consciousness that shadow contaminates. His approach, pioneered by Sri Arubindo, can transmute our shadows into gold.
Andrew will also concentrate on the personal shadows that our culture manifests to help us clear what's preventing us from assuming the challenges of sacred activism — and share a practice that can help all participants work on themselves with radical calm and joy.
As with our year-long certification program, our time in this intensive will be carefully crafted, featuring daily teaching sessions from Mirabai and Andrew.
But it will not be about just hearing more from them. It's really a journey of your awakened embodiment and sacred voice. We're expecting to create a spontaneous upwelling of magic in which the gifts of all join together to create a divine symphony.
As all that unfolds, you'll also enjoy nearby excursions to remote Mayan temples and places of natural beauty, unscheduled time for interpersonal connections and contemplation, and celebratory events of music, dancing, and merriment.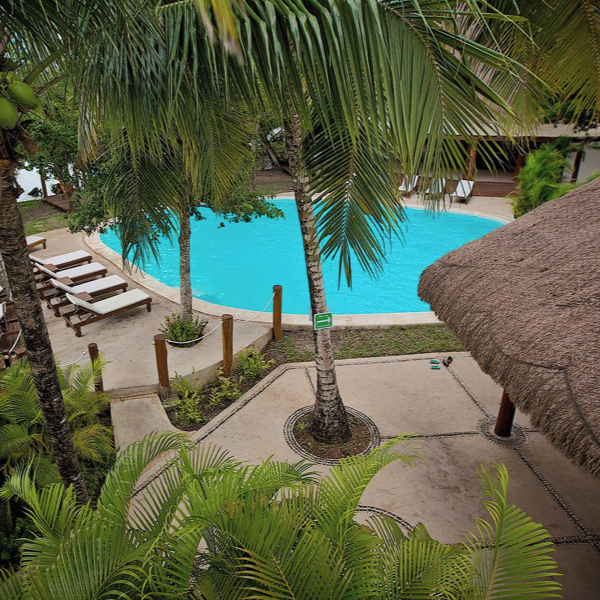 We chose Rancho Encantado for its place as a cherished home in Mirabai's life — as it was a family home for many years for its geographic, cultural, and ecological diversity and history unexploited by tourism — and as a sanctuary to immerse ourselves in, with one another, unencumbered by the demands and distractions of daily life..
It is a kind of Eden out of which we can co-create a new era.
We hope you'll take refuge with us as we join together one final time — at the deepest possible level — away from our screens and into each other's tender human embrace.
As we take this time to temporarily retreat from the world's insanities, we will turn back to it, reinvigorated and ready for what's next…
Andrew's Vision of Sacred Activism for the Global Mystics Gathering
Our Faculty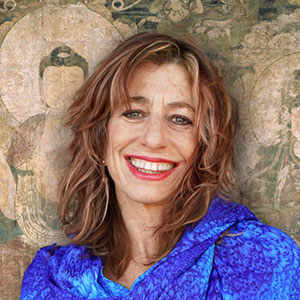 Mirabai Starr
Author, mystic scholar, and interspiritual teacher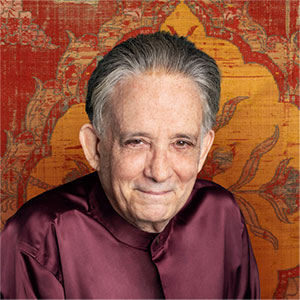 Andrew Harvey
Mystical scholar, spiritual teacher, and founder of the Institute of Sacred Activism
What Mirabai & Andrew's Former Students Are Saying
"She is a light for the embodied feminine, quietly wild and reflective, and humble with an open heart."
Mirabai's still, contemplative strength is evident in her teachings. She is a light for the embodied feminine, quietly wild and reflective, and humble with an open heart. The mediation, poetry, and information shared on women mystics and goddesses took you to a deep stillness inside. My mind was not overwhelmed and during the week I could read a chapter in her book. Thank you for being you. I turned an outside cabin into my temple, finding sanctuary there every day. Walking outside in the predawn light is magic. The practice of sabbath transformed me, thank you.
— Kaye, Dixon, Australia
"It feels rare and refreshing to learn from someone who both feels grounded and free."
Mirabai Starr is not only an exquisite and charming teacher, but a gently fierce woman who embodies her own words in living a life connected and devoted to the Divine Feminine. It feels rare and refreshing to learn from someone who both feels grounded and free.
— Monika, Harrisonburg, Virginia
"He completely enchanted, entranced, empowered, and enlightened me."
Andrew Harvey burst upon my consciousness like a supernova. Every session was the greatest blessing with Andrew's exuberant transmissions, reading suggestions, and deepening practices. All of which have brought joy to my soul. Andrew speaks with an unmistakable passion that can only come from the heart. He completely enchanted, entranced, empowered, and enlightened me. I didn't want the course to end. So very grateful for this experience.
— Bonnie Davis, Dallas, Texas
"Andrew Harvey is such a brilliant, truth-telling, compassionate master who pierces light into the depths of people's beings…"
[...] Andrew Harvey is such a brilliant, truth-telling, compassionate master who pierces light into the depths of people's beings and allows them to see so clearly and shine, as was my experience. Every piece of wisdom that was shared I found diamonds in for myself, and that has facilitated so much more clarity in my life — and what is truly important continues to unfold daily in my world. It has been instrumental in assisting me to focus on how service in the world can show up in a more sacred way.
— Jill, Sydney, Australia
Our Itinerary Overview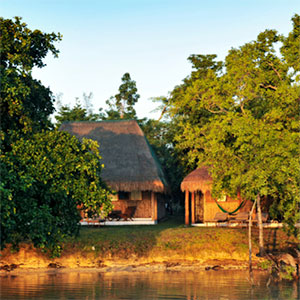 Day 1: Arrive in Rancho Encantado (Thursday, October 6)
Enjoy an opening evening and blessing with Mirabai and Andrew.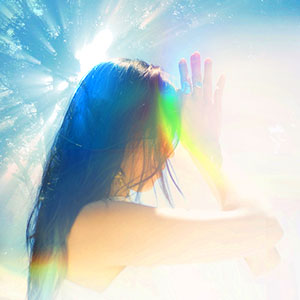 Day 2: Sacred Rest & Renewal — Self-Care & Care of the True Self (Friday, October 7)
The Sabbath.
Observing a day of rest is not a departure from our spiritual path, but essential to living a full mystical life. As Bayo Akomolafe says, "The times are urgent; we must slow down." The In-Breath is Holy.
That's the spirit of this gathering. When we're deeply engaged in a life of compassionate action in the world, it's vital to remember WHY we're doing what we do. In the Jewish mystical tradition, Shabbat is permeated by the Shekinah, the Indwelling Feminine Presence. We need her wild and tender touch now more than ever.
Rabbi Abraham Joshua Heschel describes the Sabbath as building a temple in time and entering it. It renews our sense of wonder and radical amazement. In the Benedectine tradition, Sister Joan Chittister reclaims the power of "holy leisure" as an essential component of the rule of life for Benedectine monastics.
Day 2 will include:
Early morning yoga session
Mid-morning teaching session with Mirabai and Andrew on sacred rest and renewal — and the distinction between self-care and care of the True Self
Afternoon open schedule
Evening Shabbat ritual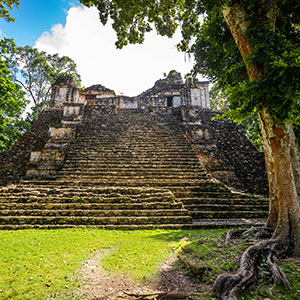 Day 3: Sacred Activism (Saturday, October 8)
You'll visit three sacred locations, all major Mayan temples in remote jungle locations. In 40 years of visiting these temples, Mirabai has rarely seen other visitors.
You'll visit:
Kohunlich, also known as "The Place of the Pierced Blue Sky," where giant stucco masks depicting the Sun God grace the face of the main pyramid.
Dzibanche, meaning "Writing on Wood," was an important ceremonial site for the entire region. Iridescent blue butterflies, toucans, and other exotic fauna fill the jungle canopy surrounding the temples.
Kinichna, the most remote of these three sacred sites, whose tall pyramid is easy to climb, offers a 360-degree view of the entire area where temple mounds rise from the jungle floor, promising hidden mysteries of the Maya still to be revealed.
Mirabai and Andrew will invite a curandero or curandera to perform a ritual blessing either at the temples or back at Rancho Encantado during the evening.
Day 3 will include:
Early morning yoga
Mid-morning and picnic lunch (until late afternoon); visit to the three Mayan temples
Mirabai and Andrew's evening teaching session, "Sacred Activism"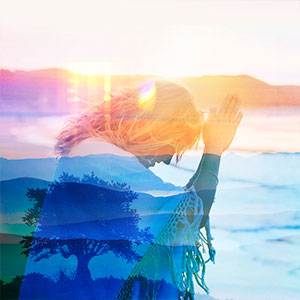 Day 4: Honoring Creation Through Spiritual Practices, Prayer & Ritual (Sunday, October 9)
You'll understand the importance of moving beyond the intellectual orientation to the mystical teachings, and into embodied experience of these timeless practices.
As Mirabai and Andrew will explain, there's no single way to perform a ritual. It can be a creative response to the direct prompting of Spirit. As ripening mystics, we are following the evolutionary trajectory to carry the power of spiritual experience into our lives.
Simply put, we don't need the ordained "authorities" to tell us what to do.
Mirabai and Andrew will encourage you to embrace your creativity as you make rituals for different events — the blessing for a gathering, the birth of a baby, or the death of a loved one, for example.
This powerful experience will culminate in a group ritual.
Day 4 will include:
Early morning yoga
Morning swimming and snorkeling excursion in the clear blue waters of Cenote Azul, the largest known open cenote (natural deep-water well)
Mirabai and Andrew's late-afternoon teaching session, "Honoring Both Inner & Outer Creation"
Spiritual practices, prayer, ritual
Evening-time sacred music and chanting (including Andrew playing CDs)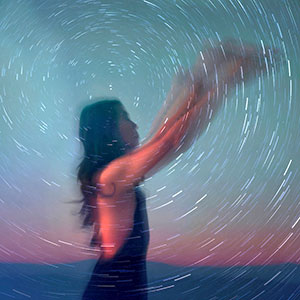 Day 5: Strength Through Joy, Awe & Adoration (Monday, October 10)
These times are so challenging and painful, it's easy to become grim (and ultimately, helpless and hopeless) in our determination to fix it.
As Mirabai and Andrew will share, the holiest, most loving response is to meet the stark reality of the "apocalypse" with humor and joy, and spaces of connection and celebration.
How do we make that commitment to ourselves and each other? As Rumi says, "Dance, when you've broken open. Dance, if you've torn the bandage off. Dance in the middle of the fighting. Dance in your blood."
Day 5 will include:
Early morning yoga
Open morning for laguna kayaking, hiking, and peer time
Mirabai and Andrew's afternoon teaching session, "Strength Through Joy, Awe & Adoration"
Peer breakout sessions: What infuses you with joy?
Evening exercise to create a group ritual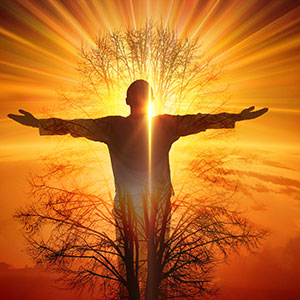 Day 6: And Now, We Go Forth (Tuesday, October 11)
As this journey comes to a close, Day 6 will include:
Early morning yoga
Morning writing practice with Mirabai or Andrew's morning teaching on Sacred Activism
Mirabai and Andrew's afternoon teaching session, including time for Q&A
Evening ecstatic dance with DJ Brad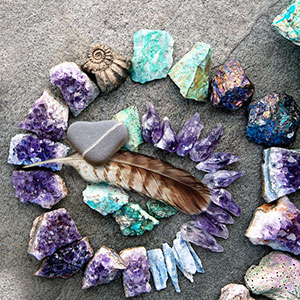 Day 7: Departure (Wednesday, October 12)
About the Venue

Nestled on the shore of Laguna Bacalar, the "Lake of the Seven Blues," in the heart of Mexico's magical Yucatán Peninsula, surrounded by magnificent but little-known Mayan temples, Rancho Encantado is truly an enchanted and enchanting oasis.
A natural wildlife sanctuary, the spring-fed laguna is home to dozens of species of tropical and water birds, spectacular sunrises and moonrises, excellent farm-to-table regional and international cuisine, an ample open-air palapa for group gatherings, and access to all the wonders of the Mayan corridor without all the tourists!
Mirabai's family designed and built Rancho Encantado in the early 1980s as the first eco-lodge in the area, sold it to a like-minded family from Mexico a few years ago, and still have a home next door. The new owners have carried the vision of sustainability, beauty, and rustic elegance that have always made Rancho Encantado a life-changing experience.
Mirabai's knowledge of off-the-beaten-track Mayan sites makes it possible to explore, pray, and connect with these sacred spaces undisturbed.

Pricing

About the Rooms
All rooms have ensuite bathrooms and A/C, and double- and triple-share room options all have individual beds (of varying size). Standard rooms are smaller and more basic with different views of the surroundings, while deluxe rooms are more spacious with garden or laguna views.
Additional Policies
Terms & Conditions
You have until July 8th, 2022, to request a full refund for any reason. You will be refunded minus a $200 processing fee.
The final amount received must total the exact fee. You are responsible for any additional fees (e.g.., transfer and/or exchange fees) that the bank charges. If paying from a US account, Venmo or Paypal typically won't have fees. Contact Customer Support if paying from a non-US bank account.
The Shift Network and all associated organizers, facilitators, venue owners, and management are not responsible for any personal injury or illness. We encourage you to come prepared with your own health and/or travel insurance.

Here are a few recommended travel insurance companies:

Scheduled speakers and program details subject to change.
Cancellation & Refund Policy
Due to the logistics required for planning an international event, our cancellation and refund policy is as follows:
Payment to The Shift Network is refundable until July 8, 2022, minus a $200 processing fee. After July 8, the retreat is 50% refundable until August 2, 2022, minus the $200 processing fee. After that point, due to the hard costs of this retreat, your payment is nonrefundable.
*Please note that this refund policy pertains only to the cost of the actual event.
*Arrangements, agreements, contracts and other obligations regarding accommodations, flights, travel documentation including visas and/or passports, COVID tests, etc. are the responsibility of the participant/applicant.
Traveling to & From Rancho Encantado
We recommend arriving early if you can to accommodate any travel delays.
Air Travel
Most flights arrive in Cancun (4.5 hrs ground transit to Rancho Encantado). Domestic flights from Cancun to Chetumal (40 minutes from Rancho Encantado) can be booked via Aeromar.
Ground Transit
Paraiso Tours can arrange transit from Cancun or Chetumal to Rancho Encantado. They have vans for 1-4 people, 5-8 people, 9-15 people, and buses for large groups.
Additionally, bus transit is available from Cancun to Bacalar through ADO or Linea Mayab.
Venue Contact
Address: Carretera Federal 307 Km. 24, Bacalar 77930 Mexico
Phone: +52 998 884 1181
What to Expect
Weather
Weather in October in the region is hot and wet. Early October is still on the edge of the true rainy season, so be prepared for inclement conditions.
Language
While the local language of Maya is spoken by many, the national language is Spanish, though in most places you will find someone who speaks English.
As with travel to any foreign place, respect for the local customs should be observed and respected, and the effort to learn even the basic salutations and courtesies in the local language is a great sign of respect, though not required.
Health/Safety/Risk
While there is risk anywhere, risk during travel tends to be concentrated in more densely populated urban areas or tourist destinations, where minor crime like theft is more prevalent.
Given the remote location of Rancho Encantado in a region dependent on tourism, there is relatively little personal safety risk, but necessary precautions should always be taken, including:
Securing valuables such as passports, jewelry, and cash
Not traveling alone, especially at night
Telling someone your travel plans/itinerary
Always using good judgment and trusting your gut
Being discreet when discussing personal wealth
Passports/Visa
You must have a valid passport to travel internationally to Mexico with an expiration date that exceeds six months from your arrival date. Visas are not required from many countries, with a few exceptions. Here's a list of countries exempt from, or requiring a visa for arrival.
What to Pack
The following is a recommended list of attire and belongings to ensure a comfortable, enjoyable trip.
Clothing
Light, breathable tops and shorts/pants
A warm layer for early morning or nighttime
Thin, breathable waterproof jacket and pants
Swimwear
Moisture-resistant socks for nature walking
Footwear
Comfortable walking shoes for outdoor activity
Sandals with straps
Flip flops or thong sandals
Other
Personal toiletries
First-aid kit
Prescription and other medication
Headlamp or flashlight
Personal water bottle (20oz minimum recommended)
Phone/charger
Journal and pen/pencil
Transit-friendly luggage (with wheels or duffle/backpack with straps)
COVID-19 Protocols
We will follow the local and international guidelines on COVID and travel protocol as denoted in our Travel Restrictions and Refund Policy section.
For those experiencing symptoms, the recommended steps of isolation and testing should be followed to mitigate the potential spread of the pathogen.
Non-COVID Health Considerations: A full list of non-covid health considerations can be found via the CDC or WHO.