2021 Catalyst, Issue 10 – Transform Your Health Summit
Shift Network Update
By Shashi Tusken and the co-hosts of the Transform Your Health Summit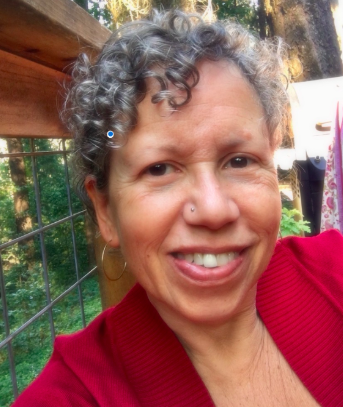 It was a regular work day at The Shift Network a few months ago. We were looking to create a summit that would support our community as they transition back into the world after 15 months of isolation.
I've been deeply committed to health and wellbeing since early childhood. Since then I've been a wellness and cleansing coach, massage therapist, and a healthy food caterer. I've tried just about every different type of healthy lifestyle choice that I've learned about, and have also developed my own programs. The wisdom I've gained is vast.
I believe that encouraging others to trust their intuition with regard to their bodies and lifestyle choices is a key component to doing and feeling their best no matter what's going on around them. Feeling great in body, mind, and spirit gives us the resiliency to handle whatever comes our way.
So, I thought, "The Shift Network has access to so many brilliant, wise, and talented people. Why not create a summit that addresses health from the perspective of body, mind, and spirit through mental wellness, different aspects of nutrition, movement, resiliency, and spirit/soul connections?"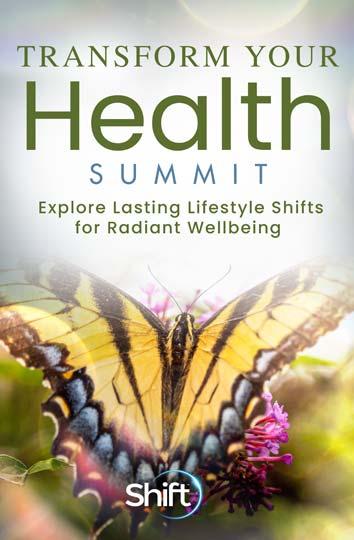 The Transform Your Health Summit, taking place June 28 – July 2, quickly developed a life of its own. The excitement was palpable. While there may be other similar offerings out there, this one feels special and unique to us.
I believe it's all about feeling connected to the different areas of ourselves that creates overall wellbeing. This summit offers you so many opportunities to find that feeling of internal connection and to strengthen your awareness of personal wellbeing.
When first presented with the concept of this summit, each of our co-hosts, Cassandra Vieten, Bernadette Pleasant, Dondi Dahlin, Abiola Abrams, and Nick Mattos were excited and inspired by our vision. They all did an extraordinary job of identifying great speakers and helping those speakers share the best of what they have to offer.
There are so many great speakers it's hard to know where to start. So start at the beginning and work your way through the summit. Each of the five days is focused on a different healing modality hosted by a preeminent expert in the field.
We are deeply grateful for everyone's participation in this life-affirming online event. You can register here for free for the Transform Your Health Summit.
---
The uplifting stories in this issue's "The Nicest Thing" section come from summit speaker Chocolako and new Shift faculty Helen Liang.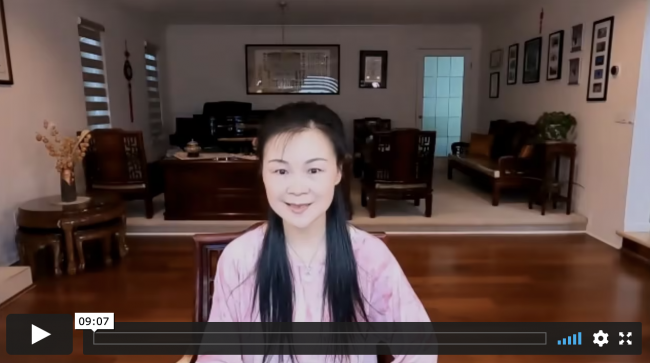 ---
A Personal Invitation to the June 28-July 2 Transform Your Health Summit From Co-Host Nick Mattos
Hello. I'm Nick Mattos with The Shift Network, and I am so thrilled to invite you to the Transform Your Health Summit. After an unprecedented and incredibly challenging year for all of us, it is more important than ever for us to reconnect with our innate sense of health and wellbeing — to discover new evidence-based ways in which we can care for ourselves and for each other, as we move back into the world.
Please join us for this exploration of a number of different evidence-based and transformative frameworks by which we can approach our health with speakers, such as Dr. Dan Siegel, Cyndi Dale, Summer McStravick, Dr. Natasha Fallahi, and Acharya Shunya, sharing their world-class wisdom around how we can care for our bodies, our minds, and our spirits in this time.
To watch this 1-minute video and read the rest of the text, click here.
Would you like to join The Shift Network team?
We are seeking unique and talented individuals for important positions at The Shift Network. If you're inspired and passionate about joining our team, please click here for more information about these positions. The Shift Network is committed to creating a diverse environment and is an equal-opportunity employer.
The Nicest Thing
In this special video series, prominent authors, thought leaders, and others answer the question, "What is the nicest thing a non-family member has ever done for you?"
Chocolako's Story
Founder of Yoga Innergy, and a featured speaker in the Transform Your Health Summit
EXCERPT: When I got to the butterfly farm after being on my scooter for two hours exploring all kinds of really cool things along the way, they were closing. They were closing the butterfly farm early for operational reasons. I was so, so, so disappointed because my plan was to only stay in Penang for about four days, and I was already on day two. When I got to the entrance, and the person at the butterfly farm who I meet for the first time tells me that they're closing early, he's extremely apologetic, extremely kind in how he conveys the message that is going to feel like disappointment.
To watch the video and read the transcript of Chocolako's 5-minute tribute to the kindness of strangers, click here.
Helen Liang's Story
Tai Chi, Qigong, and Chinese Martial Art master, new Shift faculty, and a featured speaker in the Qigong Global Summit
EXCERPT: So I guess today, I will share what, to me, was a life-and-death kind of incident. This needs to go back to 25 years ago when I was diagnosed with terminal stage, a very rare kind of lymphoma. I was hospitalized on and off for about half a year. I had these big lumps all over my neck area and the back of my head, and it was very painful. I also had very high fever that wouldn't go away for weeks.I had all sorts of biopsies and antibiotic treatments. After the diagnosis was confirmed, I received some extremely aggressive chemo treatment.
To watch the video and read the transcript of Helen's 9-minute story about her miraculous recovery from terminal cancer, click here.
You can also watch and read Nicest Thing stories from summit co-hosts Bernadette Pleasant and Nick Mattos, and from seven summit speakers who are also Shift faculty — Daisy Lee, David Crow, Jeralyn Glass, Rhonda Magee, Dr. Shamani Jain, Cyndi Dale, and Masami Covey.
Feature Articles
The Healing Process
By Dr. Damon Silas, a featured speaker in the Transform Your Health Summit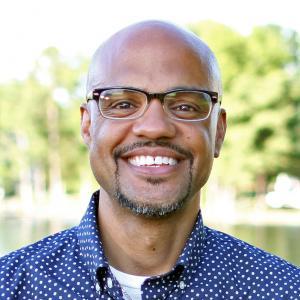 How did I become so interested in trauma? Probably the same way most of us become attracted to certain areas of our lives, or causes near and dear to us. Out of personal experience.
I believe that we become drawn to those things we wish to heal from in our own lives. And the same rationale applies to me. You see, when I reflect back, I remember developing a particular penchant for trauma when I was a freshman in college. Seemingly out of the blue. Yet, now that I look back and put the puzzle pieces together, I know exactly why. To read more, click here .
The Brain Science of Attention and Overwhelm
By Amishi Jha, a featured speaker in the Transform Your Health Summit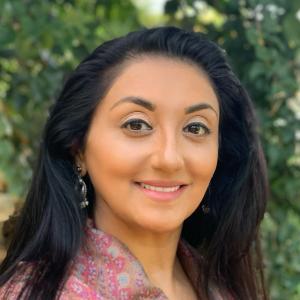 Volatility. Uncertainty. Complexity. Ambiguity. In my lab at the University of Miami, these four words (shorthanded to "VUCA") describe the type of high-stress, high-demand scenarios that can rapidly degrade one of our most powerful and influential brain systems: our attention.
My research team and I study people who regularly experience VUCA conditions as part of their jobs — soldiers, firefighters, organizational leaders, and more. We investigate the powers and vulnerabilities of the attention system, pinpoint the forces that degrade and weaken attention, and look for ways to protect and strengthen it. To read more, click here.
Presence is Calling
By Erin Pace, a featured speaker in the Transform Your Health Summit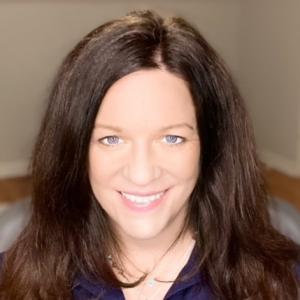 Mothering is not easy. I believe it is the single most important job in a lifetime, for our collective vitality and evolution. Whether mothering/fathering a plant, an animal, a child, and/or (most importantly) our Selves.
I believe it becomes our responsibility to (re)parent our Selves when our awareness grows open and we see our patterns and shortfalls, without blame or judgment. And to listen when our plant, animal, child or inner child whispers... or screams... an alerting message. To read more, click here.
Racial Healing & Justice
'Pride Month' Goes Way Beyond Our Infamous Parades!
A note from Rev. Dr. Aliah MaJon, Chief Inclusion Officer for The Shift Network: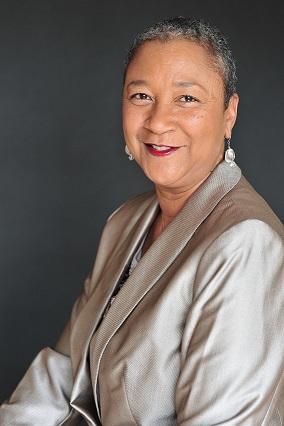 First off, let me introduce myself again, but this time as a Black, Same-Gender-Loving Woman, who has been "out" since the middle of the 1970s (that's right, I'm literally a grandmother!). Why am I starting with this different introduction today during Pride Month? Because I want you to know that this particular offering is near and dear to me because of who I am. But also because people have sometimes thought of the LGBTQ+ experience in a one-dimensional manner. Which I chuckle at because I understand, and have personally lived, witnessed, and done research about the tremendous breadth and depth and width and length the LGBTQ+ experience is all about. So I invite you to consider this: How could something with that many letters not be expansive and ever-changing — the letters themselves have proven their evolutionary nature as new initials get added and new identity expressions keep coming to light!
This section for this issue is focused on celebrating Pride Month and the marking of the 51st anniversary of what has mostly been called Gay Pride as well as the 52nd anniversary of the Stonewall Riot. To that end, I wish to share with you a sampling of how rich and powerful that people like me have been in terms of catalyzing progress, breaking down barriers, making tremendous contributions to society, and, my personal favorite, showing the world that "love is love."
Make sure to click through to anything that peaks your interest. You will find history and sports and politics and social justice and the arts and creative endeavors and even family values. Check out the videos and the articles, and take in the faces of any of the individuals that you see here. There is so much that I could have included in this piece, but there wasn't enough space. Get inspired and do your own research to see what else you might learn and, hopefully, we can salute, come to appreciate, be moved by, and enjoy what's here together. LGBTQ+ folks are colorful, and a sometimes completely out-of-the-box community. The rainbow flag is a good descriptor of our variety and playfulness and our quest to be fully alive. Happy Pride Month!
---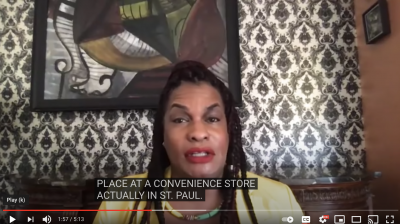 Transgender activists face tremendous challenges. Witness the story of Marsha P. Johnson, who participated in the Stonewall Uprising and fought for equal rights. Click here to watch this 2-minute video.
With a recent wave of violence against Black, transgender people, activists are demanding those stories be centered in the "Black Lives Matter" movement. NewsHour Weekend's Ivette Feliciano spoke with Imara Jones, creator of Translash Media, to learn more. Click here to watch this 5-minute video.
In this kid-friendly 4-minute video, comedian and actor Wanda Sykes takes us on a journey all the way back to the Middle Ages to get to know a little bit about the fight for equality.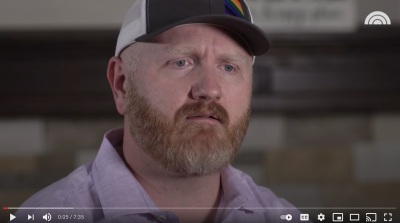 Dragon Dads is a group of religious fathers who shower their LGBTQ children with love and support. Click here to watch this 7-minute video segment from Today about Mormon dads who support their LGBTQ kids.
Here are 26 gay people in history you should know about. It's been a long road to the Pride Parade. Click here to watch this slide show.
Meet the 10 Gay, Lesbian, and Bisexual members of the 116th Congress. A historic number of LGBTQ people were sworn into the 116th U.S. Congress — two in the U.S. Senate and eight in the House of Representatives. This "rainbow wave" of politicians joins the most diverse Congress ever, which includes over 100 women, over 50 black members, 39 Hispanic members, two Native American women, and two Muslim women.
Las Vegas Raiders defensive end Carl Nassib makes history by coming out as the first openly gay active NFL player. In fact, no openly gay player has ever actively participated in any of the four major sports — baseball, football, basketball, and hockey. Click here to watch this 4-minute video segment from Good Morning America.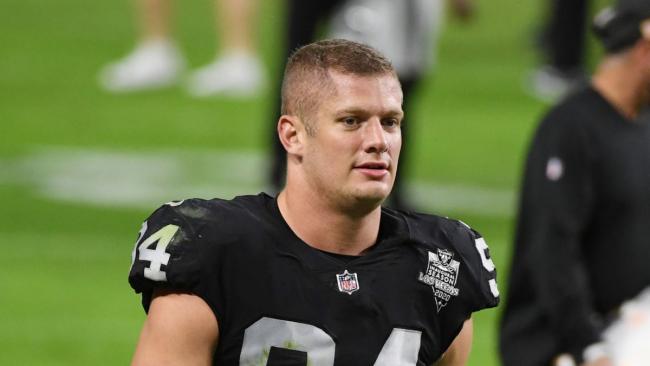 Liberating Race Podcast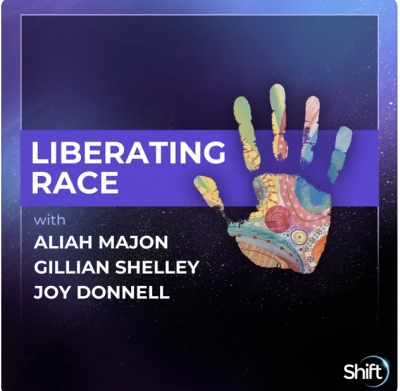 Race isn't real but racism has real-world consequences. This human-made construct has become one of humankind's greatest collective traumas.
We can't realize our fullest human potential in a broken world.
Our Liberating Race podcast talks to the teachers, thinkers, healers, and evolutionaries who are inviting us all to become the architects of the process of racial healing.
Hosts Aliah MaJon, Gillian Shelley, and Joy Donnell guide listeners into the heart of why our divides exist and how we can begin to build a restorative culture. The "What Is Race?" episode looks at what we've inherited from the idea of race and what possibilities lie in our transformational future.
This podcast is an invitation to all those who are willing to take this journey and be architects of the process of racial healing. Evolution is a stretch, but our convictions matter.
— Aliah MaJon
Listen on Spotify, Apple, or anywhere you get your podcasts.
Sacred America, Sacred World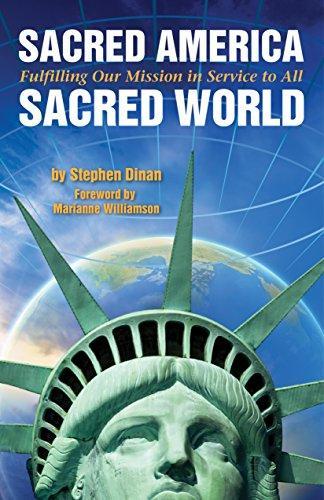 Infused with visionary power, this book by Stephen Dinan, Shift Network's co-founder and CEO, is a manifesto for our country's evolution that is both political and deeply spiritual. It offers profound hope that America can grow beyond our current challenges and manifest our noblest destiny, which the book shows is rooted in sacred principles that transcend left or right political views. To order your copy, click here.
Sacred America, Sacred World is so crucial to the times we're in that we are serializing it in every issue of Catalyst. You can read the second installment (as well as the previous one) here.

Movement News
Diving in the Inner Ocean
An Introduction to Personal Transformation through Diamond Inquiry
By Dominic C. Liber
Much like the ocean, each of us has inner depths: an entire world beneath the surface of everyday living pulsing with beauty and mystery. These depths reveal the very things that we spend our lives searching for: love, support, belonging, meaning, joy, and freedom. Through the contemplative practice of diamond inquiry, you can begin exploring your inner world just like a diver discovering a reef.
Diamond inquiry combines the depth of meditation with the power of psychological insight. Developed by A. H. Almaas, this simple yet powerful practice is ideal for anyone wanting to explore their inner world. Dominic Liber introduces this powerful tool along with step-by-step exercises to develop your understanding. In time every situation becomes a doorway to deep insight and transformation. Click here for more information.
Where We Dream the Single Dream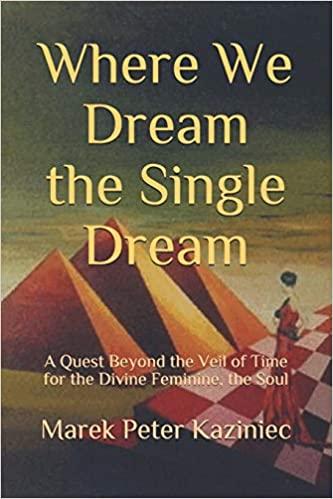 By Marek Peter Kaziniec
Where We Dream the Single Dream, a quest beyond the veil of time for the Divine Feminine, the Soul, is a detailed account of one man's mystic initiations into the Soul's mysteries of life through deep dreams, trance visions, and artistic epiphanies, as well as a how-to for achieving similar life-transforming revelations for the aspiring inner seeker. Click here for more information.
Chakras for Kids
Stories featuring the Rainbow Children® chakra characters (2-book series)
By Landa Ananda Love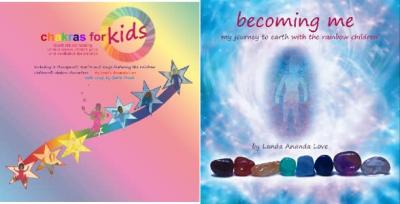 Inspired by Anodea Judith's work, Chakras for Kids is the perfect resource for anyone wanting to help children access deeper levels of understanding of themselves, others, and the greater community. Featuring stories with the Rainbow Children® chakra characters, the books offer a treasure trove of ideas for yoga, dance, music, and song, allowing the next generation to discover the magic of the Rainbow Bridge. Click here to discover more.

For several years, The Shift Network has hosted Indigenous leaders from around the world and invited them to share their sacred knowledge, rituals, and practices to guide us in a way of living that is sustainable, healthy, and just. We're thus delighted that the Global Indigenous Wisdom Library makes this "virtual council" of leaders and their wisdom available for everyone, everywhere for free.
The Global Indigenous Wisdom Library is a collection of audio and video interviews featuring Indigenous leaders from around the world sharing prayers, sacred songs, prophecies, spiritual teachings, and pathways to healing, as well as concrete examples for birthing a new era — one in which all members of the human family are treated with respect, understanding, compassion, and justice. This sacred wisdom is important medicine for us all.
The production of The Global Indigenous Wisdom Library is a gift from The Shift Network, designed to inspire, inform, and involve you by highlighting the voices and important messages of Indigenous leaders from around the world. We want to give a heartfelt thanks to Hereditary Chief Phil Lane Jr. ("Brother Phil") for his partnership in helping create this Indigenous Wisdom collection. And we thank all the speakers who have contributed to this body of knowledge. To discover more, click here.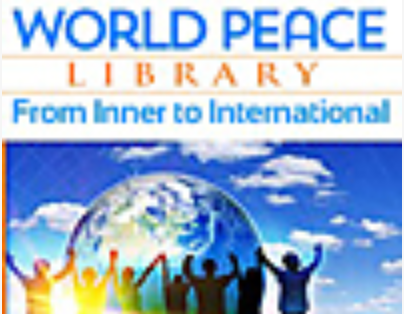 World Peace Library. Designed for the layperson and professional peacebuilder alike, the World Peace Library has over 425 audio and video interviews with some of the most remarkable, inspiring peacebuilders in the world available to you at NO COST. You'll find hundreds of hours of inspirational, peacebuilding, compassion-spreading talks and trainings at your fingertips with this FREE global resource. There's no way you can't come away from the World Peace Library deeply inspired, transformed — and part of the solution. Click here to find out how to take peace to the next level — and help co-create a global culture of peace that leaves a legacy of good for our children, our children's children and all of humanity and life on earth.
Shift Spotlight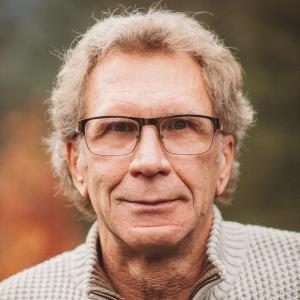 Discover the Science Behind Your Heart's Intelligence — A free video event with HeartMath Institute's director of research Rollin McCraty, PhD. Learn what it takes to achieve "heart coherence," where the heart, brain, and nervous system are aligned and in sync, giving you inner peace, a renewed sense of energy, clearheadedness, and a strong immune system. Wednesday, June 30, at 5:30pm Pacific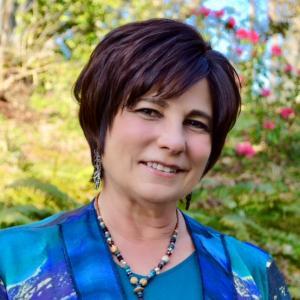 Discover How to Fortify Your Physical and Spiritual Immune Systems on a Quantum Level — A free video event with energy medicine practitioner, shamanic teacher, and author Mona Delfino. Explore ways you can cultivate vibrant health — that radiates throughout your body, mind, and spirit — when you learn how painful memories and insecurities can create energetic patterns that hinder your wellness on a cellular level. Wednesday, July 7, at 5:30pm Pacific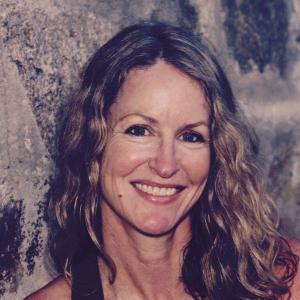 Discover the Ancient Healing Rhythms of Sacred Drumming for Inspiration & Belonging — A free video event with multifaceted teacher, frame drummer, and independent researcher Krista Holland. Discover the ancient cross-cultural history of the frame drum and the healing power of a contemplative drumming practice — full of ritual, prayer, meditation, and a deep sense of belonging. Saturday, July 10, at 10:00am Pacific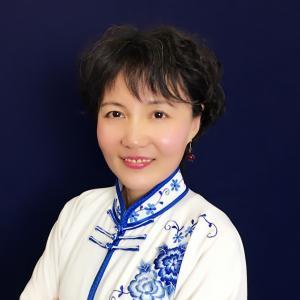 Revitalize and Restore Healthy Energy With Qigong's 6 Healing Sounds — With martial artist Faye Li Yip, a Tai Chi and Qigong teacher and a Taoism practitioner. Discover how Qigong movements that integrate the Six Healing Sounds can unblock your energy centers, allowing you to radiate healthy Qi throughout your body. New 7-Week Live Video Training Starts Monday, June 28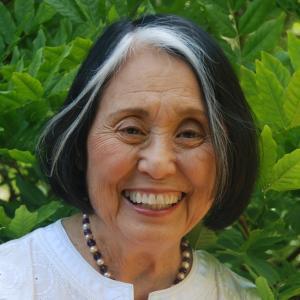 Activate and Embody Powerful Goddess Archetypes to Become Bolder, Wiser and More Authentically You — With Jungian analyst, psychiatrist, author, and activist Jean Shinoda Bolen, MD. Align with who you truly are as you awaken and embody the Goddess energies within — and step into what your soul desires most in your wisdom years of life. New 7-Week Live Video Training Starts Wednesday, June 30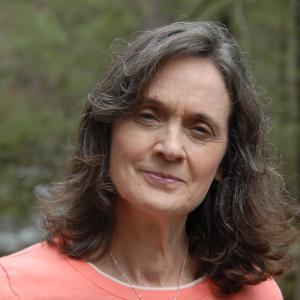 The Powerful Transformations Hidden in the Betwixt and Between — With shamanic practitioner and teacher Jane Burns. Cultivate your ability to embrace the betwixt and between — the liminal space between loss and opportunity — through the wisdom of Celtic myth and shamanic journeying... and gain the extraordinary, life-changing gifts of greater self-discovery, sovereignty, and freedom. New 7-Week Live Video Training Starts Wednesday, July 7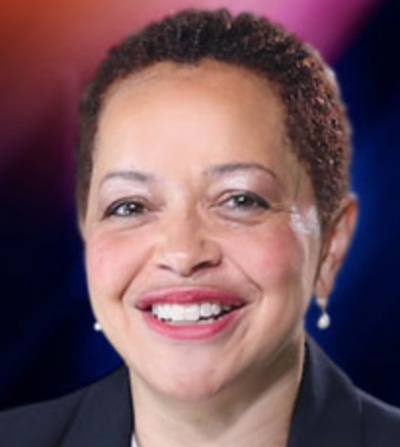 Develop Your Personal Action Plan for Achieving Racial Justice Through Allyship and Solidarity — With speaker and facilitator Rev. Dereca Blackmon, a national expert on diversity, equity, and inclusion. Participate in powerful processes to explore privilege, power, bias, and an inclusive mindset — to envision a future of real justice and discover your path from solidarity to action. New 5-Week Live Video Training Starts Thursday, July 8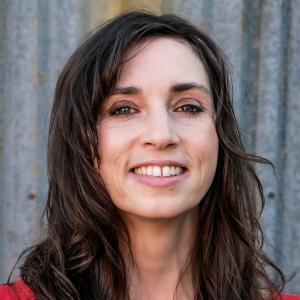 Intentional Dreaming With European Bee Shamanism — With dream teacher, healer, and bee guardian Ariella Daly. Explore the hidden depths of your Interior Garden through the ancient European tradition of bee shamanism — as you learn to intentionally dream within the Dream Weave to dive deeper into your creativity, intuition, and healing. New 7-Week Live Video Training Starts Monday, July 12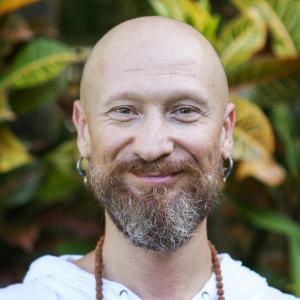 Release Trauma From the Body With BioDynamic Breathwork — A free video event with Giten Tonkov, founder of the BioDynamic Breathwork and Trauma Release System®. Learn powerful breath and movement techniques to track the sensations in each area of your body, let go of trauma, and find the strength and ability to live your life happily, openly, and freely. Now available!
Catalyst Back Issues
Click here to see all previous issues of Catalyst.