One Hundred Days of Darkness and Light
One Hundred Days of Darkness and Light
is the first section in Robert Peng's book,
The Master Key
Installment #29
Epilogue
The Six "No-Worries"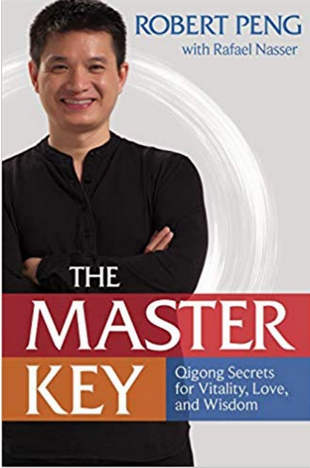 It was the summer of 1981, and a year had passed since I completed my fast in the dark chamber. I had just finished my junior year of high school. I hadn't seen my master since winter break, and that visit had lasted only ten cold days. I was looking forward to spending my third summer at Jiuyi Temple — this time above ground — so three days after school ended, I stuffed my satchel with a few items and headed for the train station. In my bag I carried a pair of underwear, an extra T-shirt, a pair of pants, sandals, a pair of socks, and a tooth- brush. I nudged the heaviest item in last: an abridged edition of The Count of Monte Cristo. On my way to the train station I bought dried lychees and sugared kumquats, both wrapped in crinkly brown paper. These were gifts for Xiao Yao.
I boarded the overnight train. The next day I rode the bus through the remote backcountry roads and hiked along the balmy forest trail. When I finally saw the temple's main gate through the treetops, I quickened my pace. The courtyard was a beehive of activity. Bald heads and shirtless mountaineers buzzed everywhere.
A few men were roofing the main hall while another cluster of laborers was refurbishing the Buddha statues beneath. Half the icons glistened with a bright gold patina and the rest were dressed in the crackled paint of timeworn, honeyed hues. The large Buddha at the center of all the activity was dressed in a fresh coat of gold. He looked knowingly into the distance as he always did, unmoved by the commotion around him.
I greeted familiar faces. Friends waved to me and I waved back. I placed my belongings in Xiao Yao's room and went to find my master. He was holding a meeting. Liu Bo, the administrator of the monas- tery, was in attendance, as well as a few other monks I recognized and some newer members of the community I didn't know.
Xiao Yao was speaking while the others listened attentively. The door was cracked open, so I peeked in and waved. He smiled and waved back as he continued talking. I returned to the courtyard and assisted one of the masons who was making cement. When he was finished with his task, I went into the main hall, grabbed a paintbrush, dipped it into a can of paint, and coated one of the temple walls bright red. A few leisurely hours passed. As the activity was dying down, a young monk told me that Xiao Yao was waiting for me in his room. I put down my paintbrush, washed my hands clean, and dashed across the courtyard.
"Jihui, how are you?" my master asked. He was sitting cross-legged on his bed.
"I am well, Shifu," I answered. I reached into my bag and handed him my gifts.
"Buddha bless you," he said as he sliced a kumquat with a sharp knife. He poured some ginger tea from a thermos into two white porcelain cups and dropped the fruit in as a sweetener. I savored the aroma as we both sipped the tea.
"How is your family?" Xiao Yao inquired with sincere interest. "We are all doing well. My parents send you their greetings," I replied. "And how is your school work coming along?"
"My studies are going well. The schoolmaster's daughter has become a good friend. She is also studying English. There are about seven of us who want to major in the subject and we're getting special attention from her mother, who has hired the finest teachers in Xiangtan."
"Next year you'll be taking your university entrance exam."
"I know. I took a practice exam a few weeks ago."
"How did you do?"
"I did well enough, and I have one more year to improve my score."
"I am happy to hear that."
We chatted and emptied our teacups. A young monk knocked on the door. Xiao Yao was needed elsewhere. My master was very busy. I spent the rest of the day wandering up and down the mountain trails, running around and splashing in a clear stream, smelling wildflowers, and basking on a warm, flat rock as I watched the sunset.
The following day Xiao Yao asked me to assist him with the healing treatments he performed at the temple. Although the monastery was hard to reach, villagers from the valley and beyond would frequently make the long journey for a healing treatment with my master. When I was at the temple assisting him, he often used hands-on healing methods that I could help him with. We worked together as a healing team. He asked me to direct Qi to various parts of a patient's body and activate specific energy points while he worked on their Four Golden Wheels. While I emitted Qi into them, I could feel my master's potent energy flowing into their Four Golden Wheels, especially into their Central Meridian.
To be continued in the next issue of Catalyst...
Click on the following to read: Installment #1 lnstallment #2 Installment #3 Installment #4 Installment #5 lnstallment #6 Installment #7 Installment #8 Installment #9 Installment #10 Installment #11 Installment #12 Installment #13 Installment #14 Installment #15 Installment #16 Installment #17 Installment #18 Installment #19 Installment #20 Installment #21 Installment #22 Installment #23 Installment #24 Installment #25 Installment #26 Installment #27 Installment #28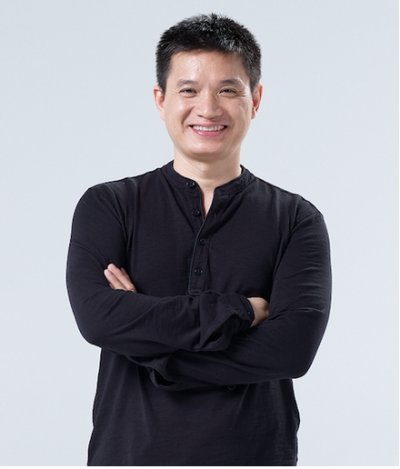 Robert Peng is a world-renowned Qigong Master, healer, and author of the book, The Master Key: Qigong Secrets for Vitality, Love, and Wisdom .
Click here for a free access of the audiobook, 100 Days of Darkness and Light, which is the first section in Robert's book, The Master Key.
Robert's companion resources include:
The Master Key Video Series (4 DVDs of Qigong practices)
The Master Key Audio Series (5 CDs of Qigong practices)
Qigong Ecstasy (45-minute Qigong practice video)
AM/PM Qigong (Two 30-minute Qigong routines video)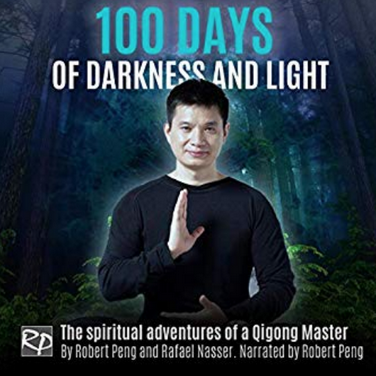 Robert was born and raised in Hunan, China. At age eight, he began an intensive apprenticeship under the close guidance of the legendary monk Xiao Yao, an enlightened master known for his profound healing ability and martial arts skill. At age 15, Robert performed a 100-day water fast in a small dark room at a secluded monastery in the remote mountains of Hunan province. He underwent a radical spiritual transformation and awakened amazing healing powers. Master Xiao Yao encouraged Robert to develop his healing skills by studying with other Chinese masters.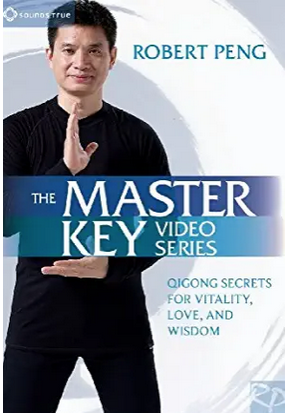 After pursuing his training quietly while attending university in Changsha, where he majored in English Literature, at 29 years old he began to teach publicly, and within five years had trained over 150,000 students all over China, Australia, and the U.S.
With his deep understanding and practice of Qigong, and with extensive life and teaching experience in the western world, Robert has developed a unique way to teach Qigong that people from different cultures can easily understand and follow while enjoying the real essence of this ancient Chinese healing art of wisdom, love, and vitality.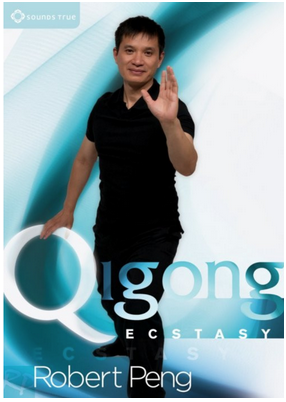 Robert has been a regular presenter at the Omega Institute for Holistic Studies, Kripalu Center for Yoga and Health, The Esalen Institute, Integrative Health Symposium, and many other organizations and schools.
Together with Bishop Desmond and Pema Chodron, he was honored as one of "Top Ten Heroes of 2013" for his contribution to transform "the ancient Chinese healing art of Qigong into today's fast-growing holistic practices — in addition to use as a spiritual practice for inner balance and peace, Qigong movement is gaining acceptance as a gentle movement for chronic illness and pain."
Click here to visit Robert's website.
Watch bellow and participate in Robert's 8-minute Qigong practice, Scooping Universal Qi to Empower our Wisdom, Love & Vitality.
Catalyst is produced by The Shift Network to feature inspiring stories and provide information to help shift consciousness and take practical action. To receive Catalyst twice a month, sign up here.
This article appears in: 2021 Catalyst, Issue 2: Mystics Summit