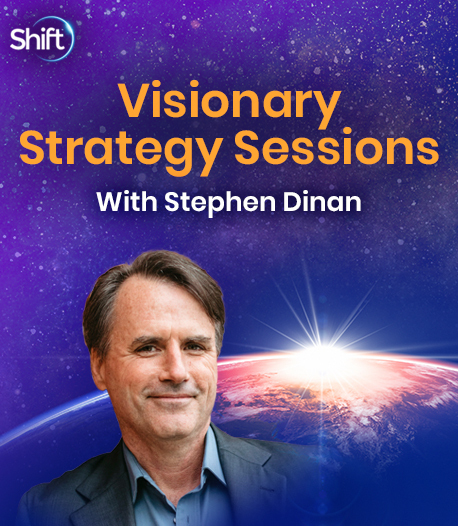 Strategic Visioning and Coaching With
Stephen Dinan
President and CEO of The Shift Network
Limited Number of Sessions Available
Receive Personal Mentorship, Marketing Strategies, and Game-Changing Advice From a Seasoned Entrepreneur and Top Strategist

In just one hour, Stephen was able to generate several ideas and practical strategies that could generate an additional two million dollars in revenues for my company in the next year, and tens of millions after that.
Jack Canfield, Founder and chairman of the Canfield Training Group, New York Times bestselling co-author of the Chicken Soup for the Soul ® series and The Success Principles™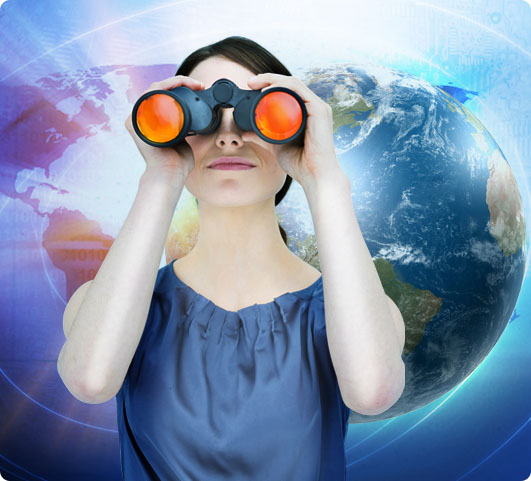 Do you know that you're here for a bigger destiny than you have yet accomplished?
Have you struggled to turn your transformational business into a profitable, growing entity that reaches all the people you are meant to serve and embodies the conscious principles you cherish?
Do you want to reach more customers while actually having more time for a high quality of life?
You're not alone. You are part of a growing movement of entrepreneurs who truly aim to change the world by creating businesses that heal, evolve, and shift our current society into a healthy, sustainable, and ultimately thriving culture.
That means doing business in a new way AND making it profitable while also creating a fulfilling lifestyle for yourself.
Our planet NEEDS people like you — entrepreneurs, healers, teachers, and change agents — to become very skilled at focusing, growing, and expanding your businesses so that we can turn things around in time.
The truth is that your business is more than just a money-making endeavor.
It is your life's work, an expression of your destiny, and your soul's code for this lifetime, flowing from a passion to serve the evolution of our world, the healing of your community, and the creation of new possibilities.
If you could, you would do it for free.
But you deserve real financial compensation — actually abundance — that will enable you to reach as many people as you are truly here to serve, and to hire people who love doing the parts of your business that you can't or don't want to do.
That IS your future if you discern the right path, do the right things, and avoid the pitfalls on the road.
So how do you expand your reach, success, and impact while avoiding challenges such as inauthentic branding, poor marketing strategies, and outdated business models?
How can you stay true to your highest aspirations, while promoting your offerings in a way that magnetically attracts your ideal clients and customers?
The truth is that it helps to have the guidance of someone who has done what you want to do.
Stephen Dinan, The Shift Network's President and CEO, has grown an 8-figure business that's deeply spiritual, creative, and conscious while reaching over 1.8 million participants in 170 countries who have gained access to the wisdom of over 1,300 thought leaders. It's a remarkable achievement, and he's done it while streamlining the company to a 4-day workweek that allows him the time to be a dedicated dad.
While that is impressive, what he's REALLY genius at is coming up with strategies, insights, and out-of-the-box ideas that can transform how you are approaching your own business. His wife calls him "the Schemador" for his ability to rapidly generate new ideas, strategies, and opportunities — and understand how to grow them.
This is the " secret sauce " he's applied to doubling or even tripling the teaching income of many Shift faculty while also advising many entrepreneurs on the development of their businesses.
He can help you brand your business, book, or program in a way that's authentic AND effective. He can help you avoid massive (and expensive) mistakes. He can help you see how to create programs, processes, and products that address the deepest needs of your clients and customers and make great money.
A Strategic Visioning and Coaching session with Stephen puts you on the path to a stellar future in which you're truly giving your greatest gifts through your business and creating the balanced, holistic lifestyle that allows you to shine.
The Game-Changing Value of a Session
In addition to being a seasoned entrepreneur and respected evolutionary leader, Stephen is an effective business strategy coach with a wealth of understanding about marketing, branding, Internet strategy, and alliance building.
He can quickly drill down to the core of what you're working to bring into the world — and guide you to refine, brand, develop, launch, and grow it more effectively, as well as identify a roadmap for the years to come.
This is what he does with every single program that Shift launches.
An hour with Stephen should pay for itself 10 times — or far more if you implement all the business wisdom you'll receive.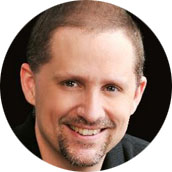 "Stephen's advice and support was a key to our success"
Stephen Dinan played an instrumental role in the rapid growth of my business. He entered my world when my business was grossing around $50,000 per year and reaching 1,500 subscribers. Just a few years later we grossed $700,000 through online training and coaching programs that have reached more than 50,000 changemakers in 25 countries. Those are just the numbers. The more important thing to me is the profound positive difference we're making for the planet. Stephen's advice and support was a key to our success. Plus, he's just an amazing human being. If you have the chance to work with him, it's something I highly recommend.
Ryan Eliason, Founder and CEO, The Social Entrepreneur Empowerment Network
Stephen decided to do a limited number of these one-hour sessions each year with motivated members of The Shift Network who want to make a larger difference in the world
While there are many constraints on his time, he feels it's vital to serve other aspiring entrepreneurs and changemakers who are here to make a bigger positive impact.
He's offering these sessions partially because he recognizes that the challenges humanity is facing are escalating and he wants to empower more of the dedicated leaders in The Shift Network who can help turn things around.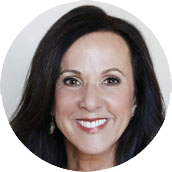 "Stephen's ability to be exceptionally visionary and extraordinarily strategic simultaneously is unmatched..."
Although I have been teaching visionary thinking for over 30 years, Stephen's ability to be exceptionally visionary and extraordinarily strategic simultaneously is unmatched by any coach or mentor I have ever worked with. If you have a big idea or are ready for a new vision for your business or life, don't hesitate. His ability to see and laser-focus on what needs to happen now is a skill/gift that can launch and expedite any project, company, or idea. Frankly, there's no one better!
— Marcia Wieder, CEO of Dream University and founder of The Meaning Institute
These sessions are for people who are committed to the discipline, focus, and effort required to do something impactful and powerful for the world.
Stephen will not offer a magic wand, but his advice WILL make your route to success far easier and more successful if you apply it well.
Personal Note from Stephen:
Dear Shift ally,
One of the greatest blessings in my life is to help others create initiatives that can shift our world while avoiding some of the painful mistakes it's all too easy to make.
The larger Shift of our world happens through bold, creative, and innovative visions of people like you who dare to dream and then build it!
I've learned a great deal on my business journey. I've followed the wildly audacious vision I was given of a large company that could help change the world through education, media, and transformative hubs around the world.
And now, we've successfully manifested the first phase of that vision as a profitable business that's doing an amazing amount of good.
I've had to master many different dimensions of growing a conscious business to do it. Along the way, I did everything I could to learn from mentors and teachers who have paved the way before me.
And now I've entered a different phase, where I am one of those mentors who can illuminate the path for others.
Indeed, it's part of my calling to do so because The Shift Network itself can only do so much. The world needs not just one Shift Network but hundreds and even thousands of enlightened businesses and initiatives that can change the world.
We need a movement of truly powerful, successful, and love-centered visionaries, teachers, and healers who can be incredible examples to others.
That's why I'm opening up a limited number of personal sessions with people who are called to create something truly great: a conscious business, a nonprofit, or even a product launch or a book — that promises to accelerate the Shift to a new culture.
So, can you use my assistance in hatching your grandest vision or boldest dream?
These sessions are first-come, first-served, so once the spots are gone, they're gone.
I assure you that I provide great value and an excellent return on your investment.
Are you ready? If you are, let's meet and put rocket boosters on your vision.
With love,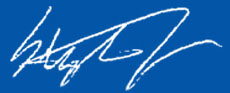 Stephen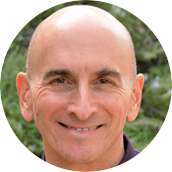 "The most life-changing and even world-changing conversations I've ever had with another human being."
My session with Stephen Dinan may well prove to be one of the most life-changing and even world-changing conversations I've ever had with another human being. He's become a genius at his craft, no question about it... A flood of insight has washed away a couple of decades of accumulated detritus, yet miraculously is leaving the real value elements of the work far more singularly organized and renewed than ever before... If you have any gifts whatsoever that you are called to contribute to humanity and to life and feel even a little stuck, stagnant, or unclear how to go forward from here, enlist this unique wise man's help at your earliest opportunity. It's later than you think. Don't wait.
— Saniel Bonder, Co-founder of Human Sun Institute and creator of Waking Down®
What You Receive
A Strategic Visioning and Coaching Session with Stephen Dinan will give you a roadmap to your future self and future business — including what you need to shift internally and externally — to reach more people, generate more profit and create more lasting impact.
It will help you leverage your best skills, unique contributions and personal vision to create and grow a visionary business that marries spiritual principles with bottom-line profitability to inspire you and others, often with fewer hours of work.
Stephen is highly skilled at seeing you and recognizing the attributes that will propel you into a new stratosphere of possibilities.
You will receive:
Strategic Visioning and Coaching Session With Stephen (Valued at $2,500)
The opportunity to reflect deeply on where you are and what you most need
Stephen's creative visioning time thinking about you, your business and your vision
One hour of powerful, insightful strategic advice for your business and your mission
The chance to ask your toughest questions and help avoid big mistakes
A recording of your session so you can listen again and again
A full transcript of your session so you don't miss a word and can easily scan for additional insights
Follow up email exchange with Stephen three months down the road
---
Bonus #1 – Entrepreneurial Secrets From the Leading Edge (Valued at $297)
Includes 4 of Stephen's Sessions From the Enlightened Business Academy
The Enlightened Business Academy offered a 9-month program featuring top enlightened business entrepreneurs in 2015. Stephen taught one full module himself, which included some coaching with participants. You will gain many new insights from listening to Stephen's journey with Shift, his distillation of key principles of enlightened entrepreneurship and marketing, and his advice to participants.
---
Bonus #2 – Enlightened Business Summit 2016 Recordings Package (Valued at $247)
The Enlightened Business Summit featured some of the foremost pioneers, strategists, coaches and Internet marketers who are doing business in a new way. This bonus includes 19 sessions with faculty including Mari Smith, Bill Baren, Sage Lavine, Sharla Jacobs, Eric Edmeades and many more. This Summit was particularly powerful for teaching you how to market with heart and sell in alignment with your soul. You'll also learn from super-successful entrepreneurs like Bharat Mitra, founder of Organic India.
How It Works
The way a session works is that you spend some deep reflective time in advance and then generate a 3-10 page document that explores where you are and where you envision going.
You'll share your strengths, challenges, and weaknesses as well as your most pressing questions. You submit this to Stephen in advance and he will take it into his own meditation and creative brainstorming. This is far more effective at getting him up to speed with your aspirations and challenges and letting his own creative ideas flow.
Then you'll have one full hour on the phone (which is recorded AND fully transcribed) in which Stephen will impart high-level advice for your business and your mission, giving you groundbreaking ideas, branding advice, new business models, and marketing strategies that will help you expand your impact and success, all while living in good health and balance.
During the hour, you can ask your most important questions and receive his best advice on how you can create a business that is fulfilling and successful on all levels.
Plus, you'll have the chance to follow up with him via email three months later.
Package value = $3,044
Special Price Until August 26, 2019 = $1,000
Reserve Your Session Now
Please note that your session must be booked by
Monday, August 26 and completed by Friday, September 13.
What People Are Saying
About Stephen Dinan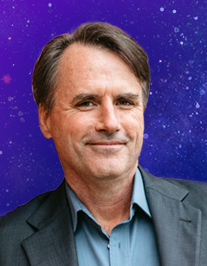 Stephen Dinan is the founding President and CEO of The Shift Network and a member of the Transformational Leadership Council and Evolutionary Leaders. The Shift Network was founded in 2010 and has served over 2.1 million people worldwide, with customers in 180 countries. It delivers virtual summits, courses, and trainings featuring over 1,500 thought leaders in domains as diverse as spirituality, peace, holistic health, psychology, parenting, enlightened business, shamanism, indigenous wisdom, and sustainability.
Stephen is a graduate of Stanford University (Human Biology) and the California Institute of Integral Studies (East-West Psychology). He helped create and directed the Esalen Institute's Center for Theory & Research, a think tank for leading scholars, researchers, and teachers to explore human potential frontiers. As the former director of membership and marketing at the Institute of Noetic Sciences, he was the driving force behind the Shift in Action program and the One Minute Shift media series.
He has been a featured speaker at the World Cultural Forum in China, the Alliance for a New Humanity in Costa Rica, Renovemos Mexico in Mexico City, and the University of Cuenca in Ecuador, as well as over 100 U.S. conferences, events, radio programs, and online summits. He is also the author of Sacred America, Sacred World: Fulfilling Our Mission in Service to All and Radical Spirit.
Frequently Asked Questions
How do I prepare for a session?
Once you sign up and schedule a session with Stephen, you will be sent a list of questions to answer which will help to illuminate where you are currently and what your needs are moving forward. Plan on several hours of preparation in advance so you will be well-prepared and Stephen can be up-to-speed on your vision, background, business plan, and skills. You will send him your summary of key points in advance, which will ensure the time is well spent and productive. We will record the phone session for you and get them transcribed as well so you don't have to scribble notes or try to remember what can sometimes be a firehose of insights, strategies and ideas. You'll want to bring your most penetrating and important questions, which can include questions about your development as a leader.
How soon do the sessions happen?
Your session with Stephen must be scheduled by Monday, August 26 and completed by Friday, September 13. When you register you'll receive an email with possible dates and times that you can choose from for your session.
How do I know if I'm ready?
If it feels deeply important to you to take your existing business and work to the next level and you are not quite sure how to do it, you are ready. If you don't really have much of an idea of what you want to create yet, you're not. These sessions work best by building on a foundation that you have already established rather than starting from scratch.
What is your refund policy?
As these sessions require scheduling our President and CEO's valuable time, you can receive a refund for up to two weeks after your purchase so long as that is not later than three days before a scheduled session.