2022 Catalyst, Issue 4 – Science of Healing Summit
Shift Network Update
By Dr. Shamini Jain, host of the Science of Healing Summit
Dear Friends,
As we slowly emerge from the global pandemic, and navigate current world challenges, whole-person healing has been in all of our minds and hearts.
Our current global social and health crises, linked to our climate crises, has awakened humanity to a critical need to come into our fullest healing capacities — to keep our immune systems healthy, our emotions clear, our spirits nourished, and our societies healthy.
What can we learn from groundbreaking scientific findings to provide us with a wellspring of inspiration, resilience, and optimism as we navigate this unprecedented time?
As a scientist and psychologist, I'm often at once heartened and frustrated by our medical and scientific systems for fostering healing. On one hand, scientists are uncovering new and exciting research findings nearly every day that show us how strong our abilities are to heal ourselves, and even help heal others.
I'm so excited by the groundbreaking research examining the effects of meditation, Ayurvedic healing, psychedelics, diet, and biofield or energy healing on improving our mental, emotional, and even physical wellbeing. These studies are showing us how everything we ingest (take in) can affect our health down to the cellular level as well as the spiritual level.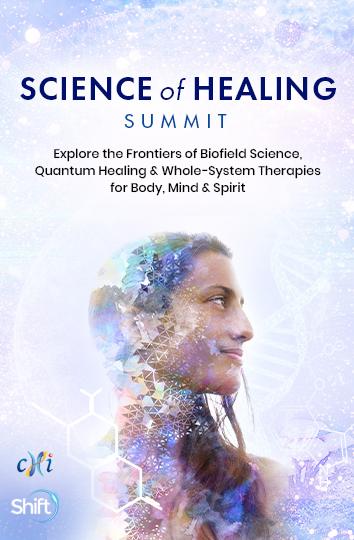 In the same breath, we live in a time where these findings aren't made publicly available fast enough. In the U.S. alone, there is a known 17-year evidence-to-practice gap — which means that on average, the things we are finding about now from these amazing discoveries don't become fully integrated into clinics or hospitals for almost two decades.
As a clinician and scientist, I find this massive gap from evidence to practice completely unacceptable. One of the reasons we started our nonprofit, the Consciousness and Healing Initiative (CHI) (which you can learn more about by scrolling down to the Shift Impact Partner Spotlight section), was to bridge this gap — and help contribute and share the evidence base behind healing therapies like biofield healing, meditation, and more.
We know that there are two pathways to fostering a healthy, thriving society — transforming healthcare and transforming self-care.
This is why CHI has been so enthused to partner with The Shift Network for our annual Science of Healing Summit.
We know that the future of health lies within you. All we have to do is share this data publicly, helping you learn not only about the groundbreaking findings, but how to apply them in your own life to keep yourself healthy, happy, and fulfilled.
I'm thrilled that so many leading teachers, healers, and researchers have come together to empower you in this summit. Among so many leading lights of healing in our community, you'll hear heartfelt stories from Gregg Braden about lessons learned from witnessing healing across the globe, and how wisdom codes across societies understood the science of sacred word for healing.
You'll hear all about the latest research and practical implementation of plant medicines and psychedelics with Drs. Maya Shetreat, Gita Vaid, and Joe Tafur — all medical doctors and researchers making a difference for mental health. You'll hear about how to heal relationships from Bruce Lipton, and about the science of divinity and energy from healers Cyndi Dale and Donna Eden.
We also have a special focus this year on Sound Healing and Biofield Healing — where you'll be hearing about some of the latest exciting research in biofield science from leaders like Bill Bengston, Dawson Church, and more, as well as wisdom from musicians and sound healers including Victor Wooten and Jeralyn Glass, who share how to deepen your relationship with sound for healing.
And we'll hear about the science of life stages for healing from none other than healing pioneer Deepak Chopra, in a very special personal talk.
Along with my dear friends, co-host Dr. Paul Mills and guest host Eileen McKusick, we are so thrilled to share the wisdom of this community with you so we can help translate these amazing scientific findings into practical healing for ourselves and others.
I hope you have a wonderful time with all these speakers and teachers, and are as inspired for the future of healing as we are from these beautiful conversations! Let's come together in community to uplevel healing for us all.
Register for free here for the Science of Healing Summit.
---
The uplifting stories in this issue's "The Nicest Thing" section come from summit hosts Dr. Shamini Jain, Dr. Paul Mills, and Eileen McKusick.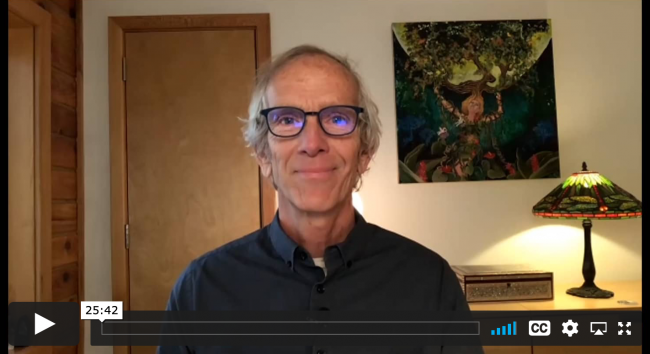 ---
A Personal Invitation to the Science of Healing Summit (February 28 – March 4) From Your Hosts, Dr. Shamini Jain and Dr. Paul Mills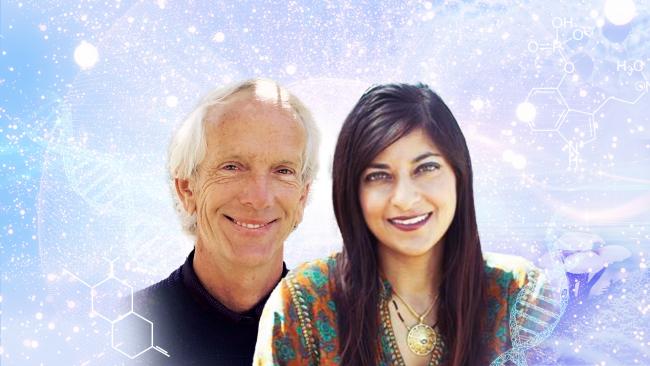 Dr. Shamini Jain: Hi, I'm Dr. Shamini Jain, founder and CEO of the Consciousness and Healing Initiative.
Dr. Paul Mills: Hello, my name's Paul Mills. I'm a professor at the University of California, San Diego, and also director of research at the Deepak Chopra Foundation.
Shamini Jain: We are so thrilled to invite you to a one-of-a-kind and amazing Science of Healing Summit, which is a collaboration with The Shift Network and the Consciousness and Healing Initiative. We're so excited to dive into all of the ways that we can uplevel whole-person health. And Paul, I know that you agree with me that this is probably the best summit we've ever done.
To watch this 3-minute video and read the rest of your invitation, click here.
---
Would you like to join The Shift Network team?
We are seeking unique and talented individuals for important positions at The Shift Network. If you're inspired and passionate about joining our team, please click here for more information about these positions. The Shift Network is committed to creating a diverse environment and is an equal-opportunity employer.
Upcoming Free Video Event

On Tuesday, March 1, join celebrated medium Suzanne Giesemann — a former U.S. Navy Commander and the author of 13 books — to discover tangible practices and activities that help you acknowledge the presence of the spirit world throughout your day.
According to Suzanne, you're intrinsically blessed with what she calls holistic mediumship — your individualized style of mediumship that draws from your specific life experiences, personality, interests, lifestyle, and spiritual journey. In this free 1-hour online event, Suzanne will share practical and tangible ways to explore this approach in your life.
During this empowering and expansive journey, Everyday Mediumship: How to Holistically Connect With the Spirit World in Your Daily Life, you'll discover:
Five fun tangible practices and activities that help you recognize and acknowledge the presence of spirits throughout your day
A guided exercise to heal self-criticism through a new understanding of wholeness — and transform an incident you deeply regret by reframing it from a higher perspective
Why your soul is part of a much larger whole — and how that realization can help you access information and interact with those across the veil anytime, anywhere
If you're ready to make spirit connections a way of life through the power of holistic mediumship, then make sure to reserve your spot now!
---
The Nicest Thing
Racial Healing & Justice
Shift Impact Partner Spotlight
Featured Articles
Sacred America, Sacred World
Movement News
Featured Media
Shift Spotlight
Catalyst Back Issues
Click here to see all previous issues of Catalyst.