2021 Catalyst, Issue 4 – Science of Healing Summit and Women's History Month
Shift Network Update
By Dr. Shamini Jain, co-host of the Science of Healing Summit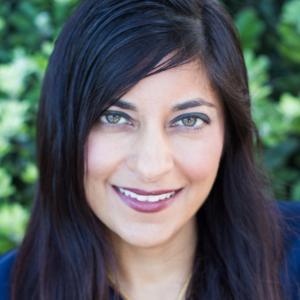 For most, the word "healing" reflects a sense of hope and possibility. For others, the word "healing" and its recent companion buzzword, "unity," might feel like spiritual bypass, during a time when words such as justice, restorative practice, or even forgiveness may feel more appropriate. What exactly do we mean by healing?
Recently, my dear friend and colleague Dr. Paul Mills and I had the privilege of diving into deep discussions with scientific and spiritual luminary teachers for the Science of Healing Summit, a free online event beginning March 15.
During these talks with longstanding evolutionary thinkers, including Deepak Chopra, MD, Dr, Jude Currivan, Dr. Alberto Villoldo, Dr. Sue Morter, Bruce Lipton, PhD, Cyndi Dale, Gregg Braden, Mimi Guarneri, MD, Rollin McCraty, PhD, Cassandra Vieten, Rupert Sheldrake, PhD, Eileen McKusick, and more...
... we had the opportunity to ask them what they thought "healing" really meant — and what their scientific explorations have taught us about how we heal individually and collectively.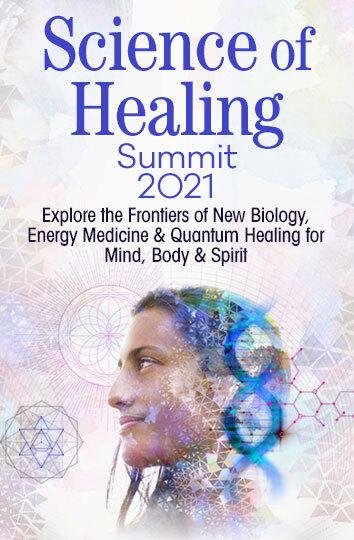 The responses, as you can imagine, are extraordinary, inspiring, and critical to helping us realize our healing potential in these times.
You'll discover:
... how recent science is pointing to the changing story of our evolutionary potential, and what we must do to prevent a 6th mass extinction...
... the power of our interconnectedness, whether through psychedelic and microbiome research, the ancient and modern science of sound, or the science and practice of biofield healing...
... how we can work with the hidden parts of our consciousness to uplevel our personal and collective healing...
... how to journey to what some might call the ultimate darkness — consciousness which exists beyond time and space — that is our true, unencumbered self, where instantaneous healing can occur...
... and so much more!
To say this confluence of spiritual and scientific insights was extraordinary is an understatement. You simply have to experience this wisdom and gain the practices for yourself.
I know you'll enjoy the journey as much as Paul and I did. We are grateful to The Shift Network, which fostered this partnership with our nonprofit CHI (Consciousness & Healing Initiative) to bring you this unforgettable event.
You can register for free here.
---
We're thrilled to present the Renew Retreat & Music Festival, taking place March 19-21.
This FREE 3-day online weekend festival will help you restore body and soul with live workshops and exclusive musical performances from the likes of Ani DiFranco, Taimane, Zap Mama, Mike Love, The California Honeydrops, and so many more amazing artists.
This dynamic online retreat and music festival was created to inspire creativity and restore energy. Live, interactive classes with world-renowned teachers such as Justin Michael Williams, HeatherAsh Amara, Puma Fredy Quispe Singona, Shawna Bluestar Newcomb, Eileen McKusick, Brothers Koren, and more will demonstrate how to:
Release tension and rewire your circuitry with binaural beats
Tap into Indigenous wisdom to work with healing plants and your dreams
Use your whole body as a channel for deep and authentic expression
Employ art exercises and writing prompts to see the world with the eyes of an artist
And much more...
It's been one year since COVID-19 shut down life as we knew it. The Renew Retreat & Music Festival will delight, uplift, rejuvenate, and inspire you to restore and reconnect with your creative fire.
Sign up for FREE here!
Renew Retreat & Music Festival
---
NOTE: "The Master Key" by Robert Peng, a featured speaker in The Shift Network's 2020 Energy Medicine & Healing Summit, is one of the most profoundly important books I've ever read. I can say that it's life-changing with complete confidence, because it changed my life before I even finished reading it. I was so impressed with this book that we are serializing the section called "One Hundred Days of Darkness and Light" in Catalyst. You can read the thirty-first and final installment (as well as the previous ones) here.
— Phil Bolsta
---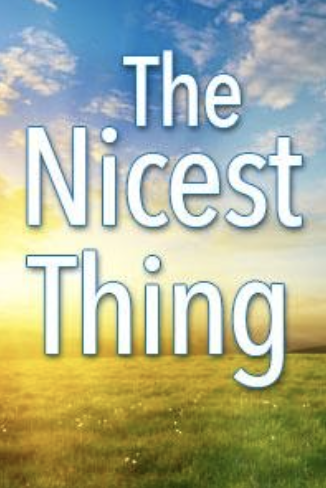 The uplifting stories in this issue's "The Nicest Thing" section come from summit speakers Tiffany Barsotti, Dr. Sue Morter, Dr. Alberto Villoldo, Dr. Judith Orloff, Dr. Jude Currivan...
... and summit co-host Dr. Shamini Jain, who shares words of wisdom she received as a graduate student from her mentor, who was none other than Dr. Paul Mills, her co-host for this summit!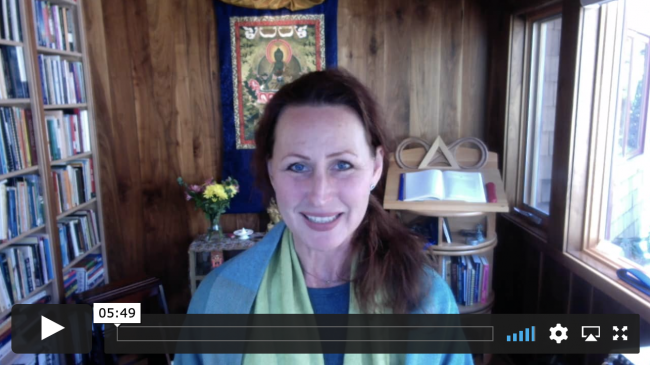 ---
Finally, we'd love to hear your answer to the question, Why is the relationship between science and spirituality important to you? To share your thoughts in our Facebook Page community, click here.
---
Religion, science, and spirituality help us make sense of the world. Life without at least one of them is a lonely and confusing place.
— Naval Ravikant
---
A Personal Invitation to the March 15-19 Science of Healing Summit From Your Co-Host, Dr. Shamini Jain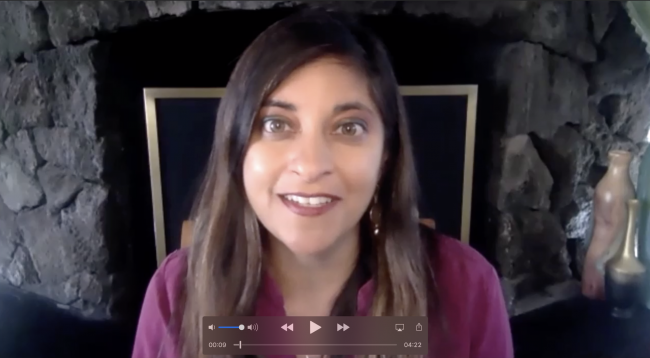 Hi, this is Dr. Shamini Jain. Welcome. I'm so glad you've chosen to join us for the Science of Healing Summit, sponsored by The Shift Network and the Consciousness and Healing Initiative. You have decided to take yourself on a beautiful journey to explore the science of how we heal, and practical wisdom on how we can heal ourselves, each other, and even this planet.
To watch this 1-minute video and read the rest of the text, click here.
---
Member Profiles
My Journey as Healer: What the Calling Is Really All About
By Cyndi Dale, a featured speaker in the Science of Healing Summit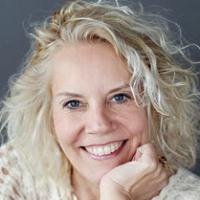 As a little girl, I had a single goal: I wanted to grow up to be Mary Poppins. I couldn't think of anything better than to fly into others' lives with a kit bag of potions to make the "medicine go down" better.
In a way, I've achieved at least the spirit of that dream. Well, I can't fly and I don't have a talking umbrella. And the magic? I've found that it's actually much more mundane than miraculous, but it's the basis of a calling that many in The Shift Network community share. To read more, click here.


The Healing Power of Music
By Professor Jeralyn Glass, a featured speaker in the Science of Healing Summit
From Broadway performer to International opera singer, singing for world leaders, performing the National Anthem for over 18,000 people, creating and running a successful Children's Foundation in Germany, and becoming a Professor, I have been blessed to do what I love and to give back through doing what I love. A fulfilling circle.
However, life as I knew it came to a crashing halt in March 2015 with the sudden passing of my only child, my beloved son at age 19. My world was shaken to its core. Nothing made sense anymore, and everything I believed about life was in question. Music, the language I knew so well, would become my healing medicine, my way through an unfathomable darkness, Never had I imagined that one day music and sound vibration would serve as my emotional stability and carry me through the darkest time of my life. To read more, click here.
The Master Key
By Robert Peng, a featured speaker in The Shift Network's 2020 Energy Medicine & Healing Summit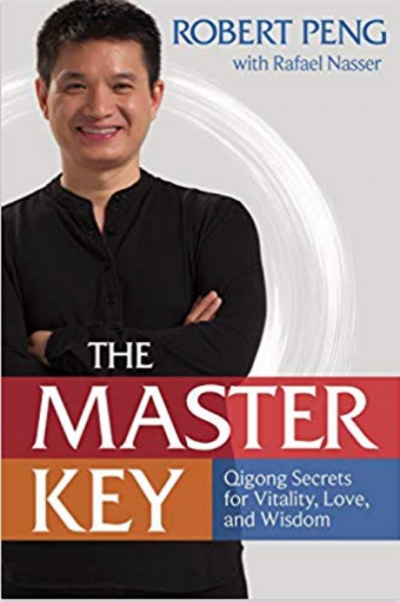 It's 1972 in the industrial city of Xiangtan, China. A frail child with a heart condition sneaks into a hotel boiler room and befriends the elderly yet vibrant attendant, who eventually reveals his true identity as a revered Qigong master. He heals the boy and, for the next 13 years, secretly teaches him the keys to unlocking the spiritual and healing dimensions of the Life Force.
It sounds like a modern-day fable, but the story is true. And with The Master Key, that grateful student, Robert Peng, invites all of us to enter the next chapter of this empowering path. Here, Master Peng brings together the unique insights of his teacher with the moving account of his own journey.
Click here to read the thirty-first and final installment (as well as all the previous installments) of this profoundly moving book.
Would you like to join The Shift Network team?
We are seeking five unique and talented individuals for important positions at The Shift Network.
As a Course Manager, you'll be the orchestrator and conductor in the critically important role of live course delivery. You'll work closely with world-renowned faculty and our program hosts to create a flawless customer experience with every course you manage!
Our hot new position, Digital Marketing Manager, will have a firm advertising and data-driven background in social media pay-per-click, with a strong discipline for driving conversions and delivering real ROI.
Our new Sr. Campaign Strategist and Copywriter, Summits will have previous experience in managing campaign strategies along with strong copywriting experience.
Our new Sr. Campaign Strategist and Copywriter, Courses will have experience in campaign strategy along with strong copywriting experience.
You're a good fit for Marketing Copywriter for Online Summits & Events — Part-Time, Contract if you'd like to work with like-minded, crazy-talented people by writing copy that invites others into the dance of personal transformation and development.
If you're inspired and passionate about joining our team, please click here for more information about these positions. The Shift Network is committed to creating a diverse environment and is an equal-opportunity employer.
The Nicest Thing
In this special video series, prominent authors, thought leaders, and others answer the question, "What is the nicest thing a non-family member has ever done for you?"
Tiffany Barsotti's Story
Spiritual, medical counselor and researcher, and featured speaker in the Science of Healing Summit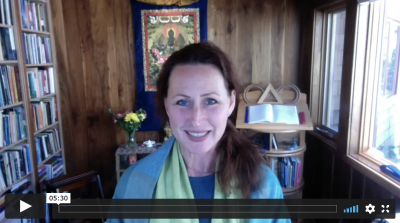 EXCERPT: It made me think and do kind of a life review, just always kind of a handy thing to do I think. And I was taken to a time when I was a teenager where I was desperately and dangerously really in need of some guidance. My dad was in jail and my mom was overwhelmed trying to be both parents really. And it just kind of having two absent parents at a time in my life as a teenager when I really needed some help. To watch the video and read the transcript of Tiffany's 6-minute story about a famous singer's valued guidance, click here.
Dr. Shamini Jain's Story
Founder and CEO of the Consciousness and Healing Initiative (CHI), and co-host of the Science of Healing Summit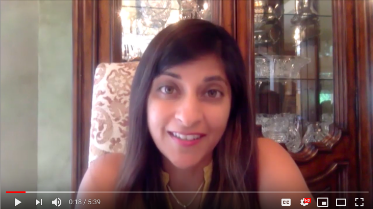 EXCERPT: And I just remember sitting with Paul, and Paul saying to me, "You know, Shamini, sometimes these people that we think are enemies are actually here to teach us a lesson. And it's a lesson that's actually for our spiritual growth. It's not to teach us a lesson by putting us down or whatever. And I want you to just kind of sit with that and think about it." To watch the video and read the transcript of Shamini's humbling 5-minute story, click here.
Dr. Sue Morter's Story
Master of bioenergetic theory, quantum field visionary, Shift faculty, and a featured speaker in the Science of Healing Summit
EXCERPT: I was incredibly shy and painfully shy and intimidated in life. I didn't like people to speak to me. I hid behind my mother's skirt when I was a kid. I slept on the floor of my closet because there was only one direction I had to look at night, and I was just frightened all the time. I was intimidated to engage in life. To watch the video and read the transcript of Dr. Sue's 6-minute story about the teacher that changed her life with a 2-minute conversation, click here.
Dr. Alberto Villoldo's Story
Medical anthropologist, and a featured speaker in the Science of Healing Summit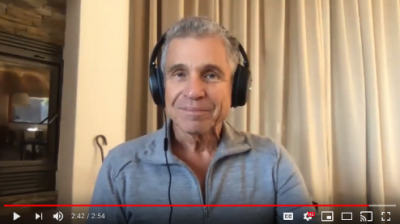 EXCERPT: So we pick up the goldfish and we put it in her cup of water and we go up to the deck and there's this huge, vast expanse of ocean, and I have this little goldfish that I'm holding with this beautifully kind lady sitting next to me saying, "We're going to return this little fish back to the great ocean, back to the great sea so that it might find its destiny." I say a prayer for the little goldfish, and together we put it over the side and we release it to the ocean. And in my mind's eye I see that this goldfish is now free. It's broken out of its bowl and it's returned back to the greater family of fish in the sea. To watch the video and read the transcript of Alberto's delightful 3-minute story, click here.
Dr. Judith Orloff's Story
Psychiatrist, bestselling author, and a featured speaker in the Science of Healing Summit
EXCERPT: I'd never had a boyfriend before, and so going through the first boyfriend experience or the first partner experience, it's so sacred to have... Who goes through that with you? She went through that with me and she supported me. And girls need support going through that first love experience. And down the road, he dumped me and left me precipitously for this blonde-haired, blue-eyed cheerleader. And I was more the girl by the auditorium, the outsider. And he left me and it was just this huge, huge wound. To watch the video and read the transcript of Judith's 6-minute story of friendship and loss, click here.
Dr. Jude Currivan's Story
Cosmologist, planetary healer, futurist, author, and a featured speaker in the Science of Healing Summit
EXCERPT: And when I was 19, Dennis invited Stephen [Hawking] to give a talk, a seminar to postgraduate folks at Oxford, and he invited me. I was the youngest person in the room, I think I was the only undergraduate, and it was phenomenal to see this great mind that is Stephen Hawking begin at that point, because this is back in 1972, to talk about black holes. This was the new big thing, and it was Dennis' kindness that invited me into that room, and I left that room in one way and came out another. To watch the video and read the transcript of Jude's inspiring 6-minute story, click here.
Celebrating Women's History Month


March is Women's History Month

In honor of this special month, please join Shift Network co-founder Devaa Haley Mitchell and inspiring women from around the globe in our #SpotlightHER series on social media.
We invite you to join us in dedicating 5-10 minutes of your day to content and activities designed to lift up women around the world. Most days, we are posting engaging content on social media; we invite you to engage with this content and post your own.
We're inviting folks to read and share quotes of well-known women, spotlight the Sheroes in your own life, read informative articles and watch empowering media about women, share publicly about your own successes and challenges, engage in supportive practices, engage with calls to action to create your own media and shared activities using the hashtag #SpotlightHER, and more!
You'll find our daily feeds on Facebook and on Instagram.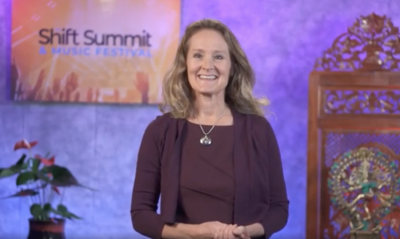 Being a WorldChanger
Video talk with Devaa Haley Mitchell

We hope you're inspired by this video in which Devaa Haley Mitchell, Shift's co-founder, shares her experience about becoming a World Changer. She describes the "inner glass ceiling" that so many women experience, which holds us back from giving our deepest gifts to the world. Many women seem to think they are NOT made of the special stuff required to really make a difference on this planet. So what is the REAL difference between YOU and someone making a major shift on this planet? And how can YOU shift right NOW to become one of those people? Watch this video to find out.

To Future Generations of Women, You Are The Roots of Change
Video interview with Gloria Steinam for TedWomen 2020

Activist and author Gloria Steinem is an icon of the global feminist movement. She's spent her life defying stereotypes, breaking social barriers, and fighting for equality. In conversation with TEDWomen curator Pat Mitchell, Steinem reflects on the revolutionary roots of the feminist movement, the fundamental need for intersectionality to combat prejudice, and how she overcame her fears with the support of friends. Now she urges future generations of women to advocate for each other in solidarity — and discover the freedom found in companionship and community.
Feeling and Expressing JOY in your Body
Video with Bernadette Pleasant

It's been a rough year for many of us. And research shows that working women have been hit the hardest. And while the end is in sight with increased availability of various vaccines, the bright new future we crave is not totally here...YET! So how do we bring more joy into our lives in the meantime? Shift faculty Bernadette Pleasant suggests we do so by breathing joy, expressing joy, and moving joy through our bodies. Join her in this delightful video, which also gives you a sneak preview of her new mini-course, The Emotional Tour, which you can find on our mobile app. (Our new app is now available for iPhone and Android. Look for it by name: The Shift Network.)

The theme of this year's Women's History Month is Valiant Women of the Vote: Refusing To Be Silenced.
Let's explore this theme more deeply. Most women have been trained, either blatantly or subtly, to "Be Quiet," to "Be Polite," and to "Not Make a Fuss" – among other things. But staying silent is no longer serving us, especially when we see or feel inequities that are out of alignment with our truth... and that need to be changed. As we feel called to speak up, we need to share our truths, while being mindful to do so from a centered place, rather than from reactivity. As we share from a place of clarity with positive intent, others are more easily able to hear us, receive us, and respond accordingly.


Tinashe's cover of "I'm Every Woman" brings the R&B anthem to a new generation
By Lonnae O'Neal
A new version of the song made famous by Chaka Khan and Whitney Houston embraces the fullness of Black humanity

With the world down bad and people closed in, R&B singer Tinashe wanted to show up artistically and give voice to the times. She wanted something upbeat and joyful. Something smooth and sweet, with power vocals that celebrate everything special about being a woman. About being a Black woman, which everybody knows contains multitudes. She decided to bring a deep house vibe to a new rendition of the R&B classic "I'm Every Woman," a song with a message for the ages, reinterpreted for the moment.
Feature Articles
A Whole World-View as a Unifying Framework for an Integral Science of Healing
By Dr. Jude Currivan, a featured speaker in the Science of Healing Summit
Discoveries are also showing that our Universe was so exquisitely ordered and fine-tuned from its beginning, not in the implied chaos of a big bang but more as the first moment of an ongoing big breath, and that it embodies an inherent evolutionary impulse from simplicity to complexity and ever greater self-awareness — it exists to evolve. And as its microcosmic co-creators, we are part of its evolutionary impulse and share a vital purpose at this pivotal moment for ourselves and for our planetary home, Gaia. To read more, click here.

The Power of Eight®
By Lynne McTaggart, a featured speaker in the Science of Healing Summit
In 2004, I had grown especially curious about the idea that thoughts are an actual something, with the capacity to change physical matter. A number of bestselling books had been published about the law of attraction and the power of intention — the idea that you could manifest what you most desired just by thinking about it in a focused way — but as an investigative reporter by background, to all of this I maintained a certain incredulity, overwhelmed by a number of awkward questions. To read more, click here.

Missing and Murdered Indigenous Women
Coalition to Stop Violence Against Native Women
Four out of five of our Native women are affected by violence today. The U.S Department of Justice found that American Indian women face murder rates that are more than 10 times the national average. Homicide is the third leading cause of death among American Indian women 10-24 years of age and the fifth leading cause of death for American Indian and Alaska Native women between 25 and 34 years of age. The legacy of violence against our Native women and children within New Mexico dates to the Spanish and Euro-American invasion of our Native lands and our sacred bodies. To read more, click here.
Racial Justice & Healing
Then and Now: Spotlight on Six Black Women Civil Rights Leaders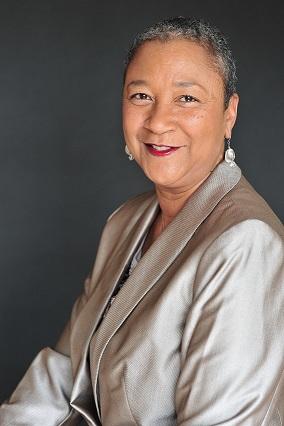 A note from Rev. Dr. Aliah MaJon, Chief Inclusion Officer for The Shift Network:
Leadership. What an incredible word to consider; however, what's better than thinking about leadership is to become a leader yourself. For me, I truly relish the privilege of acknowledging, focusing on, and consuming the sage wisdom and inspiration from women leaders as one of life's greatest gifts.
Last month was Black History Month, and I had the privilege of contributing many pieces that were important to me. Specifically, I had carte blanche to choose the articles, topics, and videos that I personally wanted to see and learn from.
With Women's History Month, I again have full discretionary power to pick the women who mean something to me on a personal level. The Black Women Civil Rights Leaders listed here were people that I had to make an effort to know about and gain from, because in my formal schooling they were not included and/or lifted up. So I am lifting them up for you now. I hope you enjoy their stories, and that you will find their actions motivational.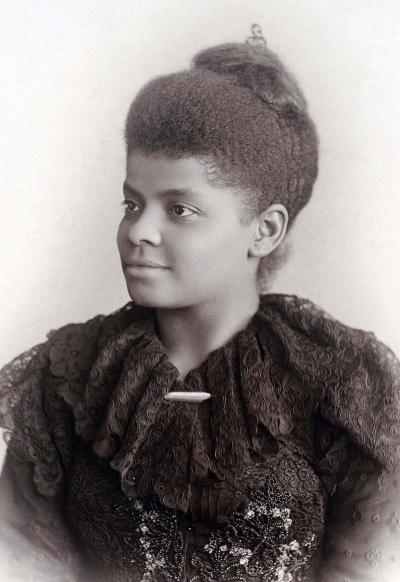 Ida B. Wells-Barnett was a prominent journalist, activist, and researcher in the late 19th and early 20th centuries. In her lifetime, she battled sexism, racism, and violence. As a skilled writer, Wells-Barnett also used her skills as a journalist to shed light on the conditions of African Americans throughout the South. Wells-Barnett traveled internationally, shedding light on lynching to foreign audiences. Abroad, she openly confronted white women in the suffrage movement who ignored lynching. Late in her career, she focused on urban reform in Chicago. Click here to read about her life. Click here to watch a 6-minute video biography.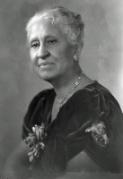 Mary Church Terrell served as a professor and principal at Wilberforce University and became the first black woman appointed to the District of Columbia Board of Education in 1895. The following year, Terrell became president of the newly formed National Association of Colored Women. A founding member of the NAACP, she was an active writer with numerous black and foreign newspapers and occasionally The Washington Post, which was less accepting of her race-related topics. Click here to read about her life. Click here to watch a 12-minute documentary about her life.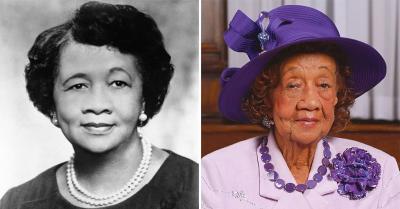 On August 28, 1963, Dr. Dorothy Height took a seat on the speaker stage at the March on Washington for Jobs and Freedom. She was surrounded by most of the famous civil rights activists. Although she was not scheduled to give remarks, Height had rightfully gained her place among these prominent leaders. Height's prominence in the Civil Rights Movement and unmatched knowledge in organizing, meant she was regularly called to give advice on political issues. Eleanor Roosevelt, Dwight D. Eisenhower, and Lyndon B. Johnson often sought her counsel. Click here to read about her life. Click here to watch a 5-minute news segment about her long life.
Marsha P. (Pay It No Mind) Johnson's forthright nature and enduring strength led her to speak out against injustices. June 28, 1969, at the Stonewall Inn on Christopher Street, things turned violent after members of the LGBTQ community were harassed by the NYPD sixth precinct. Many eyewitnesses have identified Marsha as one of the main instigators of the uprising and thus, some have recognized her as the vanguard of the gay liberation movement in the United States. Click here to read about her life. Click here to watch a 3-minute video about her.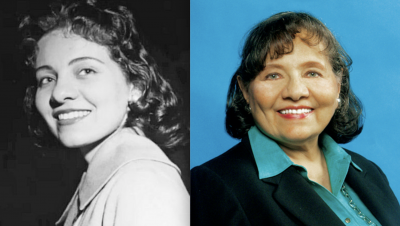 While at Fisk University, Diane Nash became part of the Nashville student movement, participating in several sit-ins at segregated lunch counters. Her calm, well-spoken manner and level headedness under pressure did not go unnoticed, and she quickly became a leader of the movement. In an interview, Nash said, "I was never one to pick a fight, but I also wasn't the type to back down." She displayed this unwillingness to back down time and time again during the Nashville sit-ins. Click here to read about her life. Click here to watch a 9-minute documentary about her life.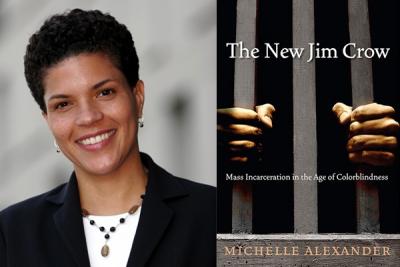 Michelle Alexander is a highly acclaimed civil rights lawyer, advocate, legal scholar, and author of The New Jim Crow: Mass Incarceration in the Age of Colorblindness — the bestselling book that helped to transform the national debate on racial and criminal justice in the United States. Since The New Jim Crow was published in 2010, it has spent nearly 250 weeks on The New York Times bestseller list, has been cited in judicial decisions, and has inspired a generation of racial justice activists motivated by her unforgettable argument that "we have not ended racial caste in America; we have merely redesigned it." Click here to read about her life. Click here to listen to a 5-minute excerpt from her audiobook, The New Jim Crow.
Click here to read quick-take bios of more Black women civil rights leaders: Ella Baker, Daisy Bates, Fannie Lou Hamer, Septima Poinsette Clark, and Jo Ann Robinson.
Featured Media
The Reluctant Healer's Journey
Spiritual, medical counselor and researcher, and featured speaker in the Science of Healing Summit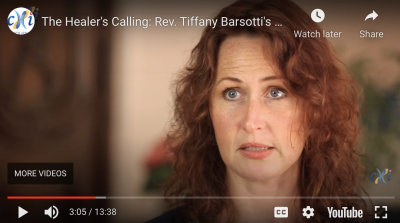 Reverend Tiffany Barsotti shares her story as a healing practitioner. Her Personal Self Integration (PSI) method offers practical ways of going within to meet our Inner Selves (the different subconscious energies that make up our multifaceted being) and to get to know them on a very personal and intimate level. This therapeutic technique assists us in making sense of our life experiences and emotions.
Physical health, emotional balance, talents, and relationships are strongly affected by our present level of communication skills between the different aspects or Subconscious Selves within our personalities. When we come to a place in our lives where we feel fragmented, confused, depressed, frustrated, or stuck, we can be sure we're receiving a "wake-up" call from our High Self and Soul. They are letting us know that we need to stop what we're doing, go within, listen, and learn. Our personal answers, the intuitive voice, our truest nature are all found within. This method uses guided meditations and is helpful for all ages and all conditions. To watch this 13-minute video, click here.
Author Ijeoma Oluo on the Dangers of White Male Mediocrity
Video interview on "Amanpour and Company"
2020 brought a new focus to the structural racism that persists in America, with books like Ijeoma Oluo's "So You Want to Talk About Race" hitting the bestseller list in the wake of George Floyd's killing. Now, Oluo has a new book for the moment. In Mediocre: The Dangerous Legacy of White Male America, she explores how society reinforces racial hierarchy regardless of merit, as she explains to Hari Sreenivasan. Click here to watch this 18-minute interview.
Movement News
The Energy Codes: The 7-Step System to Awaken Your Spirit, Heal Your Body, and Live Your Best Life
By Shift faculty Dr. Sue Morter, a featured speaker in the Science of Healing Summit
Nineteen years ago, health pioneer Dr. Sue Morter had a remarkable and profound awakening. While meditating, she spontaneously accessed an energy field — a level of consciousness — beyond anything she had ever imagined. This dramatic experience changed her life and set her on a mission to discover how to create such radical transformation for her patients. Through years of advanced study and research in energy healing and medicine, she developed the Energy Codes. This life-altering program has now enabled thousands of people around the world to overcome pain, disease, fatigue, anxiety, and depression, and to awaken their innate creativity, intuition, and inner power.
Be prepared to transform your life with this bestselling, revolutionary, and accessible 7-step guide — grounded in energy medicine, neurobiology, and quantum physics — to awaken your true health and potential through energy healing. Click here to order your copy.

Electric Body, Electric Health
By Shift faculty Eileen Day McKusick, a featured speaker in the Science of Healing Summit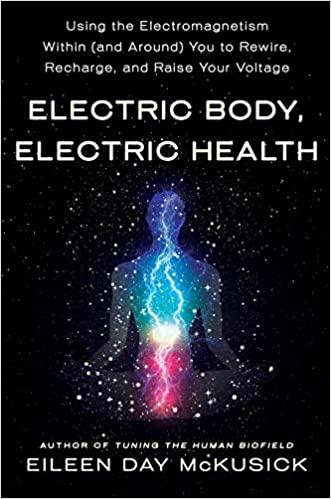 Everything is electric. This seemingly simple observation has transformational repercussions on the way we think about and approach physical, mental, and emotional health. Electric Body, Electric Health is a manifesto for personal empowerment based on an electrical view of life. The author of Tuning the Human Biofield, Eileen Day McKusick is an expert in the emerging field of electric health and has taught thousands how to transform effortlessly through learning to "think electrically." By illuminating the biological nature of our electrical bodies, McKusick empowers readers to clear the static, noise, and resistance from this system and experience greater energy, clarity, and order. To order your copy, click here.

Why Are There Monkeys? (and other questions for God)
By Brooke Jones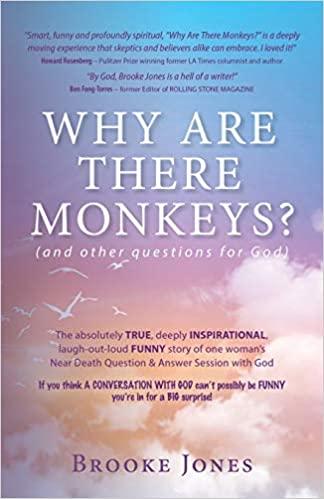 Brooke Jones, breast cancer warrior, political satirist, and former San Francisco and Los Angeles radio personality died, but her death was short-lived. Eight minutes passed here on Earth while she was busy being dead, but she wasn't on Earth, she was at Heaven's front door, having a question and answer session with God!
"What is the meaning of life?" "What religion is God?" "Is God male or female?" Brooke asked every question she could think of, and God provided the answers, and the first thing she learned was that God has a sense of humor! Was she returned to The Land Of The Living because of the startling final question she asked? Did all that she experienced really happen, or was it just the hallucination of her dying brain? She didn't know, until she was given proof — absolute proof — that she could not possibly deny. Click here to order your copy.

---

For several years, The Shift Network has hosted Indigenous leaders from around the world and invited them to share their sacred knowledge, rituals, and practices to guide us in a way of living that is sustainable, healthy, and just. We're thus delighted that the Global Indigenous Wisdom Library makes this "virtual council" of leaders and their wisdom available for everyone, everywhere for free. The Global Indigenous Wisdom Library is a collection of audio and video interviews featuring Indigenous leaders from around the world sharing prayers, sacred songs, prophecies, spiritual teachings, and pathways to healing, as well as concrete examples for birthing a new era — one in which all members of the human family are treated with respect, understanding, compassion, and justice. This sacred wisdom is important medicine for us all.
The production of The Global Indigenous Wisdom Library is a gift from The Shift Network, designed to inspire, inform, and involve you by highlighting the voices and important messages of Indigenous leaders from around the world. We want to give a heartfelt thanks to Hereditary Chief Phil Lane Jr. ("Brother Phil") for his partnership in helping create this Indigenous Wisdom collection. And we thank all the speakers who have contributed to this body of knowledge. To discover more, click here.
---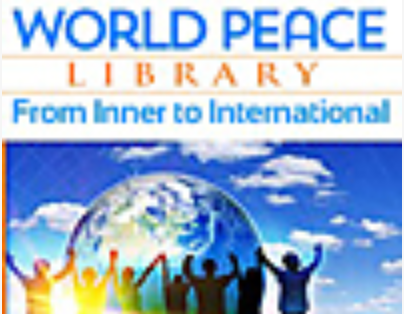 World Peace Library. Designed for the layperson and professional peacebuilder alike, the World Peace Library has over 425 audio and video interviews with some of the most remarkable, inspiring peacebuilders in the world available to you at NO COST. You'll find hundreds of hours of inspirational, peacebuilding, compassion-spreading talks and trainings at your fingertips with this FREE global resource. There's no way you can't come away from the World Peace Library deeply inspired, transformed — and part of the solution. Click here to find out how to take peace to the next level — and help co-create a global culture of peace that leaves a legacy of good for our children, our children's children and all of humanity and life on earth.
---

Book by Stephen Dinan: Sacred America, Sacred World. Infused with visionary power, Sacred America, Sacred World is a manifesto for our country's evolution that is both political and deeply spiritual. It offers profound hope that America can grow beyond our current challenges and manifest our noblest destiny, which the book shows is rooted in sacred principles that transcend left or right political views. To order your copy, click here.
---
If you would like to submit something to The Catalyst, please see the submission guidelines: click here.
Shift Impact

TechnoServe is a leader in harnessing the power of the private sector to help people lift themselves out of poverty. A nonprofit organization operating in 29 countries, we work with enterprising men and women in the developing world to build competitive farms, businesses, and industries. By linking people to information, capital, and markets, we have helped millions to create lasting prosperity for their families and communities. With 50 years of proven results, TechnoServe believes in the power of private enterprise to transform lives.
TechnoServe prioritizes women's economic empowerment across all of our work to end global poverty. We do it because we know that when women gain the knowledge and tools to succeed, it doesn't just benefit them — it benefits families, communities, and whole regions. But more importantly, we do it because we believe that achieving women's equality is one of the world's most important moral obligations.
Click here for more information.
Click here to make a donation.
Shift Spotlight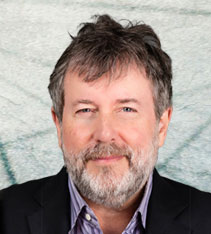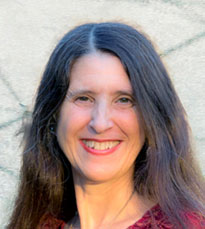 Answer the Call to Live a Conscious Life Through In-Depth Study & Practice of the Enneagram — A free video event with renowned Enneagram teachers Russ Hudson and Jessica Dibb. Learn about an unprecedented opportunity to join an interdisciplinary, depth-certification training with today's leading Enneagram teachers — to level up your inner evolution and launch a shift in consciousness. Wednesday, March 17, at 5:30pm Pacific
Open to the Living Love of Your Ancestors — A free video event with author, teacher, and healer Christina Pratt, founder of Last Mask Center and host of Why Shamanism Now. Experience a self-empowerment practice that unites the intelligence of the 4 directions, restorative energies of the earth, inspiration of the sky, and unique genius of your heart to sharpen your intuition and draw healing wisdom from the past, present, and future. Saturday, March 20, at 10:00am Pacific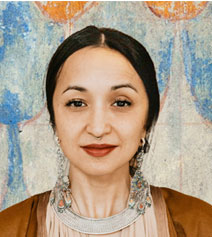 Uncover the Ancient Wisdom of Oracle Arts Through Ritual & Divination — A free video event with visionary, ritualist, and educator Isis Indriya, founder of the Academy of Oracle Arts and co-founder of Ritual Community. Discover how to tap into the timeless wisdom of the ancient mystery schools... plus, experience a guided journey to activate the sun's healing energy to transmute doubt and negativity and sharpen your intuition. Wednesday, March 24, at 5:30pm Pacific
Radiant Lotus Women's Qigong for Renewal, Empowerment and Joy — A free video event with renowned Qigong teacher and author Daisy Lee. In this women-focused mini-workshop, explore the energy of flow to help you release anxiety, ease conflict, and manage day-to-day stresses with greater calm and equanimity. Saturday, March 27, at 10:00am Pacific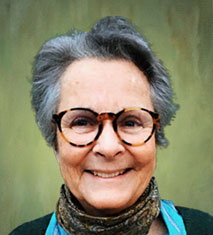 A Virtual Pilgrimage to the Black Madonna — With China Galland, award-winning author, co-founder of Women in the Wilderness, and former professor in residence of Art, Religion, and Education at the Graduate Theological Union in Berkeley. Experience the Black Madonna's profound spiritual impact, which spans cultures and time — to help restore the connection between nature and the sacred, and to strengthen our bond with one another in these pivotal times. New 7-Week Live Video Training Starts Tuesday, March 16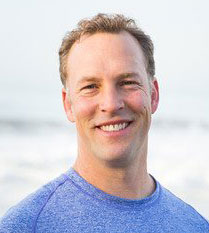 Activate Your "Superhuman" Potential — With Lee Holden, internationally renowned Qigong, meditation, and Tai Chi instructor. Follow in the footsteps of the masters who've realized their full potential and reached the peak of human achievement — as you use Qigong, breathwork, and meditation to unlock your own "superhuman" abilities. New 7-Week Live Video Training Starts Wednesday, March 17
Awakening Through Sound — With Christine Stevens, author, flutist/drummer, and music therapist. Learn the depth and breadth of improvisational flute playing — technically and soulfully — to rediscover playfulness and freedom, build confidence, release inhibitions, and access your soul wisdom. New 7-Week Live Video Training Starts Tuesday, March 23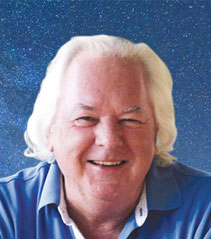 Dreaming Your Mythic Life — With Robert Moss, bestselling author and dream archeologist. Experience deep healing and new possibilities for your life when you set yourself free from old stories — by connecting with archetypal sources of courage, fulfillment, and magic through the power of dreamwork. New 7-Week Live Video Training Starts Thursday, March 25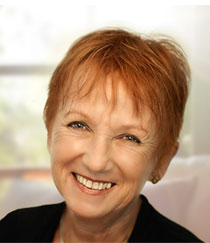 Put Your Inner Archetypes Into Action With the Feldenkrais Method® — With Lavinia Plonka, body language expert and Guild-Certified Feldenkrais Teacher®. Explore somatic movements, mind-body exercises, and meditations to create a loving relationship with yourself — so you can move beyond limits you've unknowingly placed on yourself and become who you're meant to be. New 12-Week Live Video Training Starts Tuesday, March 30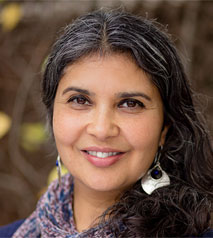 The Art of Breathing Into Balance With Pranayama, Mudras & Mantras — With author and yoga trainer Nubia Teixeira, founder of Bhakti Nova School of Yoga. Move through mindful breathwork and yogic techniques to cultivate strength and harmony in your body, mind, and spirit. New 5-Week Live Video Training Starts Wednesday, March 31
Catalyst Back Issues
Click here to see all previous issues of Catalyst.