2022 Catalyst, Issue 7 – Psychedelic Summit 2022
Shift Network Update
By Dream Mullick, host of the Psychedelic Healing Summit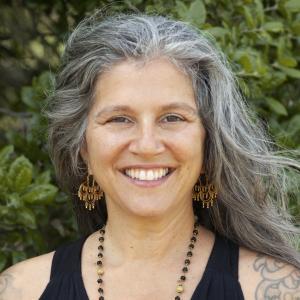 It's a profound privilege and deep honor as well as a sacred responsibility to host the Psychedelic Healing Summit and invite the wisdom and intelligence of sacred plants and psychedelics into your hearts, minds, and living rooms.
As we bridge thought leaders from the north, the south, the east, and the west together, we'll deepen in our awareness and understanding of the many possible ways these medicines are here to support our growth and healing.
As sacred plant medicines and modern psychedelics weave their way into mainstream Western culture, what role do they play in our individual and collective healing?

We'll address that question and so many more, including:
As we move towards legalization, how do we honor the wisdom keepers and lineage holders of these medicines?
As we re-member ourselves as a part of one living breathing ecosystem, what new ways of thinking, living, and being are we invited to step into?
What is it to experience an "extra-ordinary" state of consciousness in your body through traditional ceremony, death-rebirth meditation, somatic psychedelic therapeutic sessions, song, sound, meditation, and more… without needing to ingest any medicine?
While continuing to live our modern lives, how do we develop right-relationship, sacred reciprocity, and an openness to learn from the wisdom and intelligence of these medicines?
What role does micro-dosing play in this ecosystem, and is it a new or ancient practice?
And… for those who may be completely new to psychedelics, how might these powerful medicines support you in reconnecting with the natural world, healing personal and ancestral traumas, sparking more creativity, and opening yourself to more joy and love?
Please join us as we journey into these inquiries and many more over four beauty-filled days during the free Psychedelic Healing Summit. Together, we'll explore how these ancient and modern allies are here to support our collective evolution, healing, and liberation.
We'll listen to elders, lineage holders, wisdom keepers, ceremonialists, doctors, mycologists, psychologists, therapists, thought leaders, musicians, embodiment teachers, and many more as they share their stories, prayers, perspectives, studies, and practices with us.
From Mayan elder Grandmother Flordemayo… to psilocybin advocate and mycologist Paul Stamets… to contemporary psychedelic study leaders like Mary Cossimano at Johns Hopkins University School of Medicine… and so many more incredible voices, we'll stitch a tapestry of conversation, ceremony, and embodiment practices to support you in deepening your relationship with psychedelics and sacred plant medicines.
Wishing you so many blessings and looking forward to sharing this profound journey with you. Register here for free.
---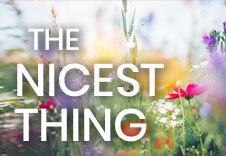 The uplifting story in this issue's "The Nicest Thing" section comes from Shift faculty Shiva Rea, an internationally acclaimed Prana Vinyasa Yoga teacher.


---
A Personal Invitation to the Psychedelic Healing Summit (April 28 – May 1) From Your Host, Dream Mullick
Greetings and blessings everyone. My name is Dream Mullick and I am the host of the Psychedelic Healing Summit. And I'd love to invite you all to join us on this incredible adventure. It's four days of beautiful talks and conversations, practices, and ceremonies. We'll be weaving together and bridging the worlds of ancient ceremony and modern Western science in conversation around psychedelics and healing plants.
To watch this 2-minute video and read the rest of your invitation, click here.
---
Shift Impact Partner Spotlight
As part of our Psychedelic Healing Summit, The Shift Network is spotlighting a number of nonprofits doing important work in this space. These three examples represent exemplary organizations that are working tirelessly to advocate for integrity, responsibility, and care in this emerging field. Tune in to the Summit to learn more about them, as well as about several more organizations that are thoughtfully navigating Psychedelic Renaissance with care and consideration for all.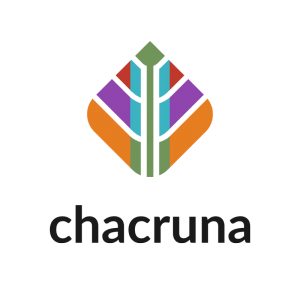 The Chacruna Institute for Psychedelic Plant Medicines, a 501(c)(3) non-profit organization co-founded by Brazilian anthropologist Dr. Bia Labate and American psychologist Dr. Clancy Cavnar, is based in Northern California, with strong ties to Brazil and Mexico. They promote reciprocity in the psychedelic community, and support the protection of sacred plants and cultural traditions. They advance psychedelic justice through curating critical conversations and uplifting the voices of women, queer people, Indigenous peoples, people of color, and the Global South in the field of psychedelic science.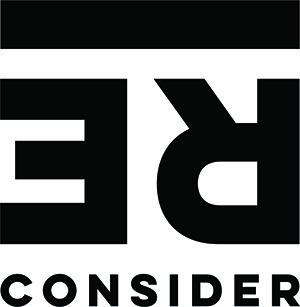 REConsider: Reconsider's mission is to create a more conscious, connected way of life by supporting the emergence and integration of transformational medicines, including psychedelics, to address today's mental health and collective challenges. Initial community initiatives are focused on veterans, first responders, healthcare workers, and their families. We create programs and media to amplify voices and share personal stories and transformational experiences.

North Star is a nonprofit shaping psychedelic business around psychedelic wisdom, to not only change mental healthcare but to develop role models in the needed transformation of business as a whole. North Star engaged 100+ psychedelic stakeholders, including elders, clinicians, investors, and community, to develop the North Star Ethics Pledge. The pledge is a beginning — a baseline commitment toward shaping work in the psychedelic field around integrity. The pledge is a tool for naming an intention. North Star continues to gather psychedelic entrepreneurs, investors, and stakeholders across the field in dialogue about integrity, ethics, and transformational business models for psychedelics.
---
Would you like to join The Shift Network team?
We are seeking unique and talented individuals for important positions at The Shift Network. If you're inspired and passionate about joining our team, please click here for more information about these positions. The Shift Network is committed to creating a diverse environment and is an equal-opportunity employer.
The Nicest Thing
In this special video series, prominent authors, thought leaders, and others answer the question, "What is the nicest thing a non-family member has ever done for you?"
Shiva Rea's Story
Internationally acclaimed Prana Vinyasa Yoga teacher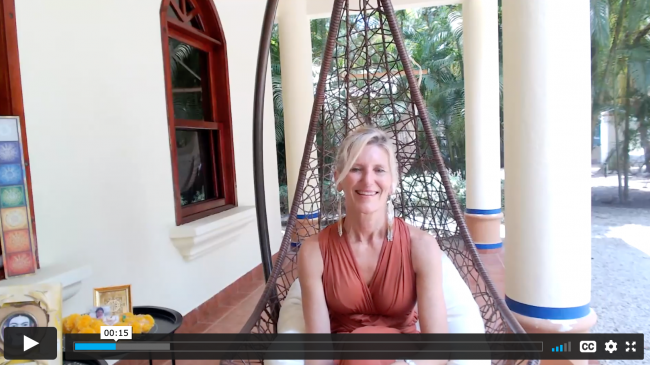 EXCERPT: I got to go to where you could see the watering holes where the families of elephants in their own rhythm, and just the movement of their ears has stayed with me for the rest of my life. Just seeing that slow pulse of nature. I'm just forever changed and forever grateful that the Patel family saw a daughter pretty far away from home, a young, altruistic teenager, and they wanted to share something that they thought would change me and open me up even more.
To watch the video and read the transcript of Shiva's 3-minute story about her profound encounter with a family of elephants, click here.
---
Racial Healing & Justice
The High of Knowing My Soul's Purpose… and the Bliss of Dismantling Racial Divides!
From Rev. Dr. Aliah MaJon: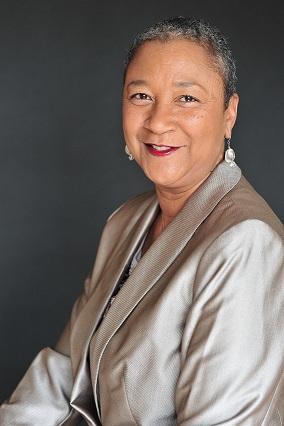 I recently ran across a piece on the Psychology Today website called "Knowing Your Soul's Purpose," which happened to mention the word "bliss" via a quote by Joseph Campbell. The article also seems to point to a state of bliss becoming a constant for people when the author talks about knowing one's purpose leading to a sense of flow and harmony. If you are interested in checking out what she said, please click on the embedded link above to read this piece by Diana Raab, PhD.
What I'd like to share here, inspired by reading Dr. Raab's words, is that knowing my own Soul's Purpose — which I'll speak of as an undying passion for Racial Healing — has created a never-ending "high" in my life. I hope that me saying this doesn't come off as flippant in any way, because I'm quite serious when I say that I get "high" off being involved in dismantling racism. People tell me that I seem to enjoy reversing the unwanted circumstances of such ugly things in our lives and in our society, and they are right. This is most definitely true. Living my Soul's Purpose often feels intoxicating.

Like this quote says, I believe that a natural high is produced when we are living our lives based on an understanding of our Soul's purpose and, most especially, when we begin consciously fulfilling that purpose as our daily walk and destiny. When I share the story of my soul's purpose with others, I often start by saying that early on in my life I got the message that I could be a bridge-builder. My grandfather inadvertently modeled it.
My point here is that taking on the "responsibility" that comes with living to fulfill my Soul Purpose creates a state of mind (and of heart) that is joyful, buoyant, rich, and moving. Specifically, that showing up for my Soul Purpose literally carries me to an altered state of consciousness that never seems to wear off. It makes me feel like I do when I have drunk champagne — I experience a lovely life in my spirit and a pep in my step. So, yes, I am saying that my work has been known to make me high! I really love that!
Also, before I finish up, I want to convey something that really makes me smile. My family and perhaps my personal DNA contains both Racial Healing work and a connection to the experiences of "intoxication" in what I have named an "Out-of-the-Ordinary True Story." My maternal grandfather engaged in the removal of racial divides by becoming famous for his moonshine, and having people from every racial background come to him to experience their own "high" from drinking his "white lightning" and sitting on our family home's porch talking and sipping liquor like human beings would do — if racism wasn't in the way. I like to think that my grandfather was fulfilling his Soul Purpose, and supporting everyone to get "high" while he was doing it. Take a read by clicking our "out-of-the-ordinary"' story!
---
Shift Spotlight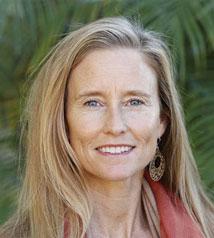 How Simple Regenerative Movements Can Reconnect Your Essence With the Earth — A free video event with body intelligence expert Lamara Heartwell. Access your inner landscape, deepen your connection to yourself and the earth, and experience less stress, greater joy, and true serenity. Tuesday, April 26, at 5:30pm Pacific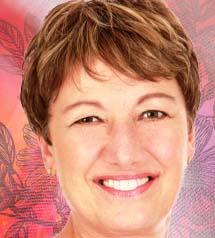 Beyond the Womb — A free video event with mystical physician Dr. Christine Page. Reconnect with your embodied feminine intuition to reclaim your divine light, synchronize with nature's rhythms, and empty your womb of energies that no longer serve you. Discover the fullness of who you are as a multidimensional being of light… for yourself, your family, your community, and the world. Thursday, April 28, at 5:30pm Pacific
The Art of Dying Well — A free video event with author and educator Dr. William Bloom, director of Spiritual Companions Trust. When you confidently understand and cooperate with this life's final initiation, you open yourself and others to a transformed experience of presence and peace that's filled with consciousness and pure love. Saturday, April 30, at 10:00am Pacific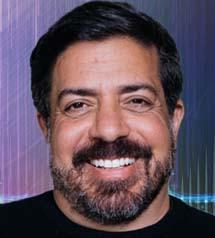 Get Out of Your Own Way With Freedom Frequencies — A free video event with multi-disciplinary artist and tech pioneer Murray Hidary, the creator of MindTravel. Go on a musical exploration to release emotional and physical blocks, move forward in an empowered state, and create a joy-filled life that you love. Tuesday, May 3, at 5:30pm Pacific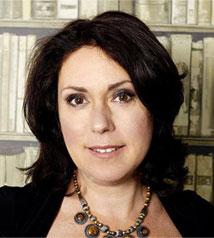 Forgiving Ancestral Shadows — A free video event with Natalia O'Sullivan, the co-founder of Soul Rescuers and co-author of Ancestral Healing Made Easy. Reclaim a legacy of happiness and healing using practical tools and rituals that unearth, illuminate, and bless the wounds and roots of your lineage. Thursday, May 5, at 5:30pm Pacific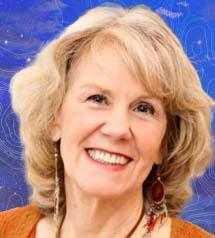 Following the Map of the Chakras to Create a Life & World You Love — A free video event with bestselling author Anodea Judith, the founder and director of Sacred Centers. Discover how to use the chakra system as a map to awaken your full potential, manifest your mission, and create a more loving world. Saturday, May 7, at 10:00am Pacific
Working With the Plant Spirits of Ayahuasca and Huachuma — With Andean Medicine Man Puma Fredy Quispe Singona. Immerse yourself in the ancient teachings and powerful practices of two sacred plant medicines — Ayahuasca and Huachuma — for personal transformation, the awakening of human consciousness, and the healing of our planet. New 7-Week Live Video Training Starts Wednesday, April 27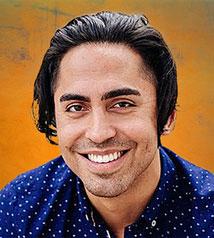 Evidence-Based Mediumship to Confidently Connect With Loved Ones & the Spirit World — With psychic medium Michael Mayo. Cultivate the skill of communicating to your ancestors using Michael's evidential approach, enabling you to confirm the reality of the spirit world through physical proof and experiences. New 7-Week Live Video Training Starts Wednesday, April 27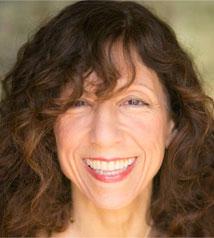 HighSpeed Healing™ — With Debora Wayne, the founder and CEO of the International Chronic Pain Institute®. Accelerate relief from chronic health challenges through potent healing frequencies that shift your baseline of wellbeing. New 7-Week Live Video Training Starts Weekday, Monday, May 2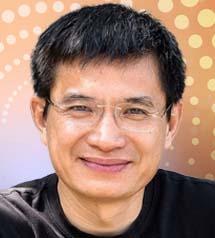 Live Long Qigong — With Qigong Master Robert Peng. Unlock the secrets of longevity, radiant health, and bold, graceful aging using the healing 312+8 Qigong Program — a gentle and effective elixir of life. New 7-Week Live Video Training Starts Tuesday, May 3
Therapeutic Breathwork and Applied Bioenergetics — With psychologist and author Jim Morningstar, PhD, co-director of the Global Professional Breathwork Alliance. Explore the six body themes of your early human development — to uncover lifelong patterns, overcome the fears that are keeping you stuck, and increase your energy and creativity. New 7-Week Live Video Training Starts Thursday, May 5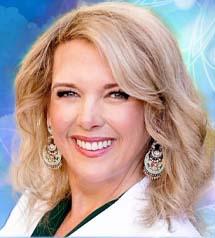 The Trauma-Autoimmune Connection — With board-certified functional and Ayurvedic medicine practitioner Dr. Keesha Ewers, founder of the Academy for Integrative Medicine. Embrace your health journey with curious compassion, and a desire to enter into a collaborative relationship with yourself to help reverse your autoimmune condition and reclaim optimum health and happiness. New 7-Week Live Video Training Starts Thursday, May 5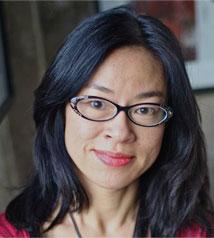 The Sacred Kitchen — With certified nutritionist, therapeutic chef, and fermentation expert Karen Wang Diggs. Consecrate your health, senses, and kitchen with an edible spiritual journey filled with storied culinary rituals, science-backed recipes, and ancient meditations that reconnect you to the nourishing hearth of the home. New 7-Week Live Video Training Starts Wednesday, May 11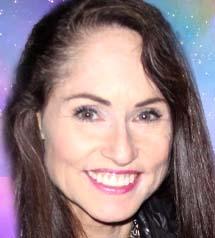 Advanced Enneagram Typology — With Enneagram author, teacher, trainer, and coach Katherine Chernick Fauvre. Work with advanced Enneagram typing tools to uncover the deeper layers of all nine types — to reclaim your authentic self and revitalize your relationships. New 7-Week Live Video Training Starts Wednesday, May 11
Catalyst Back Issues
Click here to see all previous issues of Catalyst.