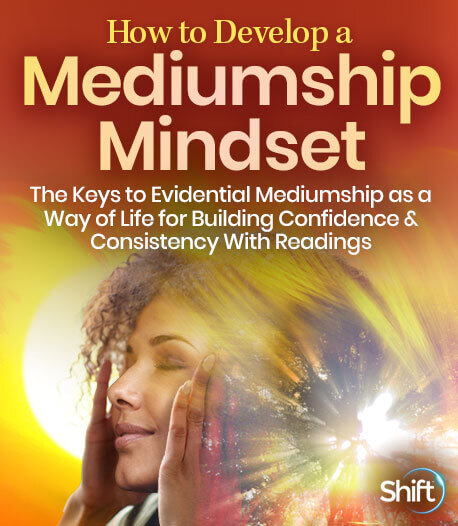 Leave behind a limited, ordinary mindset that doesn't include the possibilities of soul-to-soul communication — and embrace a mediumship mindset that allows for consistent communication with spirits beyond the veil as a path to spiritual growth.
Have you been curious about how some people can consistently get trustworthy evidence and communication from the other side that can truly change lives?
If your soul has chosen the sacred path of mediumship, you know it's not just something you turn to occasionally — it's a way of life.
Whether you turn it into a livelihood or not, developing mediumship skills is one of the most reliable paths to rapid spiritual growth.
Due to the profoundly intimate, deeply spiritual nature of the medium's soul-to-soul communication, your mindset must be more refined than the ordinary, day-to-day human mindset, says celebrated mystic and medium Suzanne Giesemann, a former U.S. Navy Commander and the author of 13 books.
The default mindset most people absorb from our culture is an "I'll believe it when I see it" perspective with low expectations and narrow boundaries. It includes negative habits and old conditioning that doesn't serve you — and results in inconsistent readings and a lack of joy in doing this sacred work.
The mediumship mindset, by contrast, sets your soul free to dance as you embody the powerful truth that you're limitless, and that anything is possible. You trust that your spirit guides stand ready to help you at all times, and understand that life is all about growth and joy. You naturally expect progressively better things to unfold in your life.
Cultivating your mediumship mindset brings you better connection with spirit, and deeper confidence in the messages you receive. It's the key to living a life of freedom and fulfillment.
So how do you develop a mediumship mindset? Suzanne will show you how...
Join us for a brand-new online workshop with Suzanne and learn how to cultivate and refine the mediumship mindset — by identifying with yourself as a soul and making this perspective the foundation of how you approach life, not just a useful way to improve your readings.
Suzanne will guide you through what she calls a High-Vibration Energy Diffuser practice, in which you'll choose the energies you most want to increase within yourself both during your readings to increase your skills, and in your daily life — whether it's peace, gratitude, joy, compassion, trust, divine love, or something else. During this guided visualization, you'll experience these energies flowing over and through you.
During the event, Suzanne will explain the ways you may be limiting your mindset (and by extension, your mediumship skills) without realizing it — and share how you can instead open to the more spacious aspects of yourself, freeing yourself to access your innate connection with All That Is, including spirits, guides, and angels.
Suzanne's signature evidence-based approach to mediumship — the process of discovering details only the sitter could know during readings, and that undeniably confirm contact with a greater reality — has been tested and verified, and her work is recognized as highly credible by noted afterlife researchers and organizations.
If you're already having positive experiences in doing readings and want to get even better, join Suzanne and learn how the mediumship mindset can result in even more amazing pieces of evidence, clearer messages from Spirit — and a new way of experiencing your life as a soul on a journey of discovery, growth, and joy.
In this hour-long free online event, you'll discover:
The negative, limited mindset most people absorb from our culture
How the mediumship mindset — in which anything is possible, life is always working in your favor, and you're always supported by spirit guides — can improve your readings as a medium and become your new way of life
Suzanne's High-Vibration Energy Diffuser, a guided visualization in which you'll picture yourself in a special place — and infuse it with all the qualities you desire so you can absorb these traits
How to identify with yourself as a soul — and turn this into your daily perspective
How the spiritual concepts of allowing and flow always create a good reading — and a more joyful life

Suzanne came into her gift of mediumship later in life, after the sudden and tragic death of her stepdaughter Susan, and the unborn child Susan was carrying.
Suzanne has written about this experience in her memoir, Messages of Hope. She's been a keynote presenter for Edgar Cayce's Association for Research and Enlightenment, the Academy for Spiritual and Consciousness Studies, the Afterlife Research and Education Institute, the Helping Parents Heal Organization, and the International Association for Near-Death Studies.
When you join Suzanne for this empowering hour, you'll discover more about how you can continue this work in her new advanced course, where you'll learn the skills and practices you'll need to develop a mediumship mindset.
In this new course, Suzanne will guide you to master the mediumship mindset as you identify what no longer serves you, achieve balance through grounding, become more present during readings, master the art of letting go, learn to emerge anew in each moment, and much more.
Sign Up Now
Join this FREE video event with Suzanne Giesemann and approach evidential mediumship as a way of life to build confidence and consistency in your readings.

Free Video Event
Your information is safe with us! We'll never share or sell it, and will use it only to send you notifications about this program and other related information from The Shift Network. Each email we send contains an unsubscribe link for your convenience.
What People Are Saying About Suzanne Giesemann...

"... an exceptionally gifted visionary and practitioner."
Suzanne is an exceptionally gifted visionary and practitioner. Trust me on this... I know from firsthand experience.
— Dr. Wayne Dyer, PhD, bestselling author and spiritual teacher
"... if anyone has the potential to bring the reality of mediumship and life after death to the masses, it is Suzanne."
Suzanne is among the most gifted — and among the most credible — of any genuine medium I have had the privilege to meet and work with over the past 15 years. Moreover, if anyone has the potential to bring the reality of mediumship and life after death to the masses, it is Suzanne.
— Dr. Gary Schwartz, distinguished professor, author, and afterlife researcher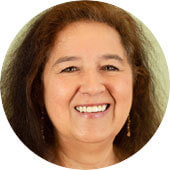 "I aspire to develop the trust and confidence that [Suzanne] has."
Suzanne was real. There was no ego. There was so much love. She was down-to-earth, caring, and incredibly connected to Spirit. I aspire to develop the trust and confidence that she has. As far as I'm concerned, Suzanne is my new teacher. Thank you for an awesome experience!
— Rev. Donna Thompson, certified spiritual counselor, energy intuitive, and medium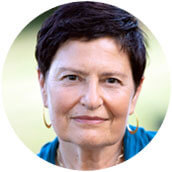 "The work with [Suzanne] took my mediumistic and psychic skills to another level..."
Suzanne has a way of explaining the process of mediumship that provides a powerful and clear framework for understanding what we are trying to do. Not a moment was wasted. The work with her took my mediumistic and psychic skills to another level, which is deeply exciting to me. I cannot recommend this workshop highly enough.
— Judy Tsafrir, MD, Holistic Adult and Child Psychiatry, Newton, Massachusetts
"... one of the most outstanding classes on communication I have taken in my almost 40 years as a psychotherapist."
Suzanne's workshop is one of the most outstanding classes on communication I have taken in my almost 40 years as a psychotherapist. The workshop is transformative, inspirational, and provides a "how to" on seeing the reality of the spirit world with a new perspective and understanding.
— Sylvia Chavez Reaves, LCSW, LPC, certified bereavement counselor and certified spiritual director
About Suzanne Giesemann
Suzanne Giesemann is a spiritual teacher, author, and messenger of hope who guides people to the certainty that love never dies and that we are part of a multidimensional universe. She is featured on Watkins Mind Body Spirit magazine's 2022 list of the 100 Most Spiritually Influential Living People.
Suzanne is a former U.S. Navy Commander, Commanding Officer, and aide to the Chairman of the Joint Chiefs of Staff. Her transition from senior military officer to her current work is featured in the award-winning documentary Messages of Hope, based on her memoir by the same name.
She has authored 13 books, and written and narrated 6 Hemi-Sync® recordings. She produces the Awakened Way app and the Daily Way inspirational messages read by tens of thousands each day, and hosts the popular Messages of Hope podcast.
She is a sought-after keynote speaker at major international conferences, and her many YouTube videos have reached millions of viewers, helping people throughout the world awaken to the interconnectedness of all life. Suzanne leads both online and in-person classes, workshops, and retreats, teaching people around the world about their true nature and how to connect with higher consciousness.
Suzanne is the founder of The Awakened Way®, a path to living a consciously connected and divinely guided life. She is the creator of the BLESS ME Method© of connecting to Higher Consciousness, and the popular SIP of the Divine© meditation. She is a member of the Evolutionary Leaders Circle, a group of thought leaders from diverse disciplines who come together to help support a global shift in consciousness.
Suzanne's gift of communication with those on the other side has been verified and recognized as highly credible by noted afterlife researchers. Her messages bring not only hope, but healing and love that go straight to the heart.