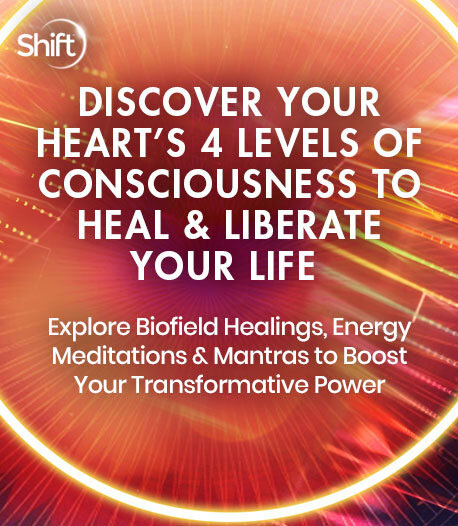 Combine sacred knowledge with scientific practices for your biofield and subtle energy — and open your heart as you uplevel your own healing power.
Have you felt yourself slowly moving out of cocoon mode — the just-make-it-through-the-day routine that many of us have experienced over the past year?
Can you sense yourself transitioning into butterfly mode — powering up to soar with joy and transformative power?
If you're feeling inspired to ignite your self-healing and liberate your life, it's essential to understand that the gateway between your spiritual longings and your physical, everyday life lies within your heart...
And connecting with your heart is essential for healing and transformation.
Join us for a new mini-workshop with Dr. Shamini Jain, psychologist, scientist, and social entrepreneur, as she shares how you can bring deep healing into your body, your biofield, and your life...
... by synthesizing sound healing with leading-edge scientific data around the biofield and mind-body healing — alongside East Indian tantric wisdom teachings and practices.
In teaching both the science and the practice of healing, she leads you to the most powerful healing medicine that exists — your connection with your own soul, and the energy of the Universe.
Born in an Indian Jain household, Shamini is rooted in Jain dharma as well as energetic meditative teachings and practices. A recognized expert in biofield science and healing, she's also conducted award-winning clinical research in the areas of sound healing, meditation, and hands-on energy work.
In her teachings, Shamini integrates the best of modern science alongside time-honored spiritual wisdom, so that we can rediscover ourselves as vibrant, whole, and joyful beings.
Deepak Chopra calls Shamini "a visionary scientist and collaboration catalyst, with the energy and heart of a healer."
During this transformative hour, Shamini will explain how powerful biofield healings, meditations, and mantras can free your spirit and help you navigate challenging times and situations more skillfully.
As you'll discover, it all starts with connecting with the biggest energy emitter in your body — your heart — and exploring the four levels of consciousness within it.
In this 60-minute free online event, you'll discover:
How working with the biofield and subtle awareness helps you deepen your healing and liberate your life
How ancient Vedic teachings on the heart are paralleling scientific discoveries of the heart's power for healing
The 4 levels of consciousness within the heart, how they relate to sound, and how to access them
A guided meditation to connect with the heart's healing power and spiritual connection
Powerful sonic mantras to clear away grief, anxiety, and pain, and open the heart to uplevel your self-healing and transformation
When you join us for this powerful hour, you'll also hear details about Shamini's new course that delves into the seven energetic steps to healing. In this live video program, she'll share scientific takeaways from published research and connect them to actionable healing steps. She'll guide you to explore Vedic and Tantric deities to aid in your transformation, use your inner sound to increase your sense of flow and creativity, meditate energetically with your chakras to support healing and growth, and much more.
Sign Up Now
Join this FREE video event with Shamini Jain and discover powerful mantras to clear away stuckness and stress — and open your heart to uplevel your own healing and transformative power.
Free Video Event
Your information is safe with us! We'll never share or sell it, and will use it only to send you notifications about this program and other related information from The Shift Network. Each email we send contains an unsubscribe link for your convenience.
What People Are Saying About Shamini Jain...
"... inspires and empowers us to ignite infinite healing potential..."
Dr. Shamini Jain is a visionary scientist and collaboration catalyst, with the energy and heart of a healer. She's a master synthesizer of diverse wisdom streams, weaving together scientific discoveries and practical wisdom in a way that inspires and empowers us to ignite infinite healing potential for ourselves, each other, and the planet.
— Deepak Chopra, MD, author of How to Know God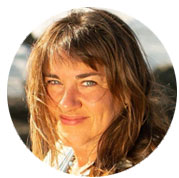 "... a potent bridge... between science and spirituality..."
Shamini Jain, PhD, is that rare integration of open-hearted, open-minded, divinely feminine mystic, and grounded, pragmatic, rational scientist who serves as a potent bridge in a time when the divide between science and spirituality has never been more polarized.
Weaving this bridge together with the alchemy of her personal medicine, Shamini can be trusted to take you down rabbit holes you might otherwise be scared to explore, with the understanding that you won't fly off the earth like a disembodied balloon or get too stuck in the morass of materialism that is so rampant in the dogmas of science right now. At the edge of where science and spirituality meet, transformation through Shamini's guidance awaits you.
— Lissa Rankin, MD, New York Times bestselling author of Mind Over Medicine and founder of the Whole Health Medicine Institute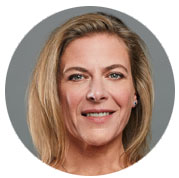 "... elevating, enlightening, mind-expanding, and fun."
I am honored and proud to call Dr. Shamini Jain my friend and colleague. I am continually amazed by her energy, her incredible amount of talents, and her ability to make just about anything happen. I highly recommend that if you are considering undertaking anything with Shamini, no matter what it is, that you do it! She will deliver above and beyond whatever is promised in ways that are elevating, enlightening, mind-expanding, and fun.
— Eileen McKusick, MA, author and sound researcher
About Shamini Jain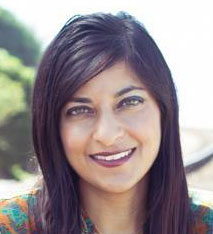 Dr. Shamini Jain, a member of the Evolutionary Leaders Circle, is a psychologist, scientist, and social entrepreneur. She is the founder and CEO of the Consciousness and Healing Initiative (CHI), a nonprofit collaborative accelerator that connects scientists, health practitioners, educators, and artists to help lead humanity to heal ourselves. CHI was formed through Shamini's deep desire to bring key stakeholders together to create a coherent and effective movement to move us beyond models of "disease thinking" and the "decade of the brain," into the study of systems-based healing processes, and personal and societal empowerment.
Shamini integrates her background in clinical psychology, psychoneuroimmunology, Jain spiritual wisdom, and the healing arts to teach people how they can best heal themselves and live life with joy and spiritual alignment. She teaches fundamental principles and practices from Jainism, an ancient East Indian philosophy that is thousands of years old, which has influenced social change leaders and freedom fighters such as Martin Luther King, Jr. and Mohandas K. Gandhi. She is a student of Rev. Rosalyn Bruyere in the healing arts.
Shamini teaches regularly at leading retreat centers, including Esalen and Kripalu. Her research has been featured in TIME, US News and World Report, CNN, and other news media. She also shares research on the science of healing in diverse venues, including NATO, TEDx, major universities and medical centers, health-related conferences, and corporations. Her first book, Healing Ourselves: Biofield Science and the Future of Health, will be published by Sounds True in September 2021.
Shamini serves as a board member and scientific advisor for several social-benefit companies, including Greenheart Wacuri, Modern Spirit, and Leap Forward. She is also an Assistant Professor in the Department of Psychiatry at UC San Diego, and a member of UC San Diego's Center for Integrative Medicine.