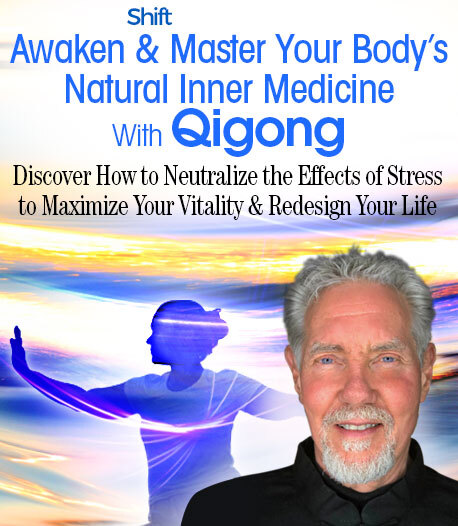 Harmonize your body, mind, and spirit when you practice Qigong — along with acupressure, breathwork, and meditation — to activate your inner healer, using the powerful natural medicines you produce in your own body.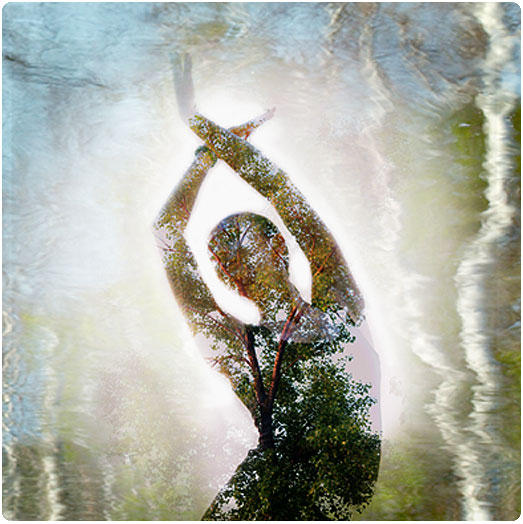 People everywhere are facing a debilitating amount of stress.
With the pandemic comes a daily barrage of anxieties — rising numbers of COVID-19 cases, increased unemployment numbers, caring for family members, physical isolation — and on top of it all, the anger and frustration we're feeling due to our numerous societal ills.
During this time of upheaval and grief, many people — to put it simply and understatedly — aren't doing so great. While feelings of sadness and anxiety are normal during a global crisis like this, stress can impact people in a variety of harmful ways, both physically and mentally... even in the best of times.
Symptoms of stress can include headaches, pain, inability to focus, and sleep deprivation... to even more challenging disease states like the exacerbation of a current serious illness or chronic condition. Research shows that even mild stress hinders the body's natural capacity for health sustainability.
Wouldn't it be great if instead of heading to your medicine cabinet or making an appointment with a physician, you could resolve your own pain or dis-ease. What if we could be more self-sufficient and proactive in keeping ourselves well — instead of being reliant on getting treatment after we're sick?
Fortunately, the wellness program of Chinese medicine — refined for over 5,000 years — provides the solution.
The cure for what ails us already exists in each and every one of us. Our bodies produce the most profound, healing medicines — and all we have to do is engage in cultivating the positive flow of inner energy to restore us to good health and resolve disease.
According to Qigong master Dr. Roger Jahnke OMD, when we practice Qigong, we restore our natural healing resources that we've overused and depreciated.
When we harmonize and balance our Qi — our vital force — we are producing naturally occurring medicine within our own bodies. Sadly, our society largely ignores this phenomenon.
Even if you aren't stressed or feeling pain, practicing Qigong will help you flourish — so you'll feel stronger, balanced, and more energized… free to be your most magnificent self.
In a new 60-minute event, Roger will demonstrate how Qigong is not just exercise or movement, but a convergence of exercise, somatics, breathwork, and mindfulness — a holistic, personal practice that you can do without leaving home.
Qigong's gentle movements help circulate blood, oxygen, and nutrition throughout the body, nourishing all of the organs and tissues, while promoting healing.
Simultaneously, the connection of the mind to the breath and physical movements calms the mind, relieving stress and anxiety, while shifting the function of the autonomic nervous system — especially the vagus nerve which orchestrates inner healing.
Dr. Jahnke will lead you in a powerful practice from Seven Precious Gestures Qigong that supports the neutralization of mental and emotional distraction. You'll visualize something you cherish and have a very deep connection with…
You'll hold this in heart and mind, feeling its essence. You'll then explore the empowerment of acknowledging the transitory nature of all our attachments and expectations. Imagine how empowering it would be to be resilient in the face of life's complexities!
What starts in expectation leads to acceptance and surrender, graduating to the point where you can hold your expectations more lightly.
Distilled from thousands of years of healing wisdom, Roger will demonstrate how Qigong can help you relax your body and mind, enhance function, and move energy — Qi — through your main channels to build vitality and resiliency.
Join us for this free 60-minute online event, where you'll discover:
Why the vagus nerve is so important to your mood, immunity system, digestion, and heart function
Your tremendous power to heal yourself
How the most profound medicine is produced within
That breath practice is a foundational aspect of Qigong's amazing power
The relationship between Qigong and Chinese medicine as well as with Chinese shamanism
You'll also hear about an opportunity to go deeper by delving into four amazing foundational Qigong mind-body practices in Roger's new 7-week course. You'll experience how Qigong recharges you, no matter your age or health condition.
Qigong can support you in transforming your future, and help you function at the highest levels of vitality, productivity, and self-healing.
You'll be able to use these practices for the rest of your life to release stress and heal physical ailments before they can start. You'll embrace the power of Qigong and experience how it can be practiced at home for no cost.
You'll experience how Dr. Jahnke's 30+ years of experience in the fields of acupuncture, herbal medicine, mind-body practice, wellness, and integrative medicine — as well as his mastery of Qigong and Tai Chi — makes him the ideal person to lead us on this self-healing journey.
Sign Up Now
Join this FREE video event with Dr. Roger Jahnke and discover your natural inner body medicine — the elixir within — that is easily awakened and distributed through accessible and easy-to-perform Qigong practices.
Free Video Event
Your information is safe with us! We'll never share or sell it, and will use it only to send you notifications about this program and other related information from The Shift Network. Each email we send contains an unsubscribe link for your convenience.
What People Are Saying About Dr. Roger Jahnke...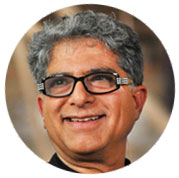 "Dr. Jahnke's work is practical and inspiring."
— Deepak Chopra, MD, Author of Quantum Healing: The Seven Spiritual Laws of Success and Ageless Body, Timeless Mind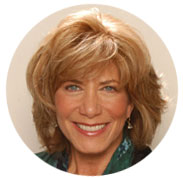 "His teaching is pure and potent..."
Qigong has the power to transform your life! Dr. Jahnke lives the values of the Qigong Way! His teaching is pure and potent, combining mind and heart to give you insight and practices to benefit you for the rest of your life.
— Joan Borysenko, PhD, bestselling author of Minding the Body, Mending the Mind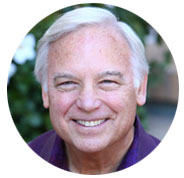 "Dr. Jahnke does a splendid job... providing us with self-healing tools..."
Some of the greatest miracles occur when people are informed and inspired. Dr. Jahnke does a splendid job informing us of the marvel of the healer within — the Qi — providing us with self-healing tools that are easy to use, and then telling us the amazing stories that provide the inspiration.
— Jack Canfield, Speaker and co-author of the Chicken Soup for the Soul series
"Roger Jahnke... brings ancient Eastern wisdom and modalities into our hectic Western lives."
— Candace B. Pert
, PhD, research professor, Georgetown University, author of
Molecules of Emotion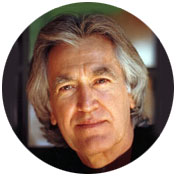 "Dr. Jahnke's wisdom will lead you not just to better health, but to greater serenity as well."
— Larry Dossey, MD, Author of Prayer Is Good Medicine and executive editor of Alternative Therapies
About Dr. Roger Jahnke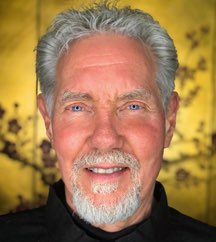 Dr. Roger Jahnke, OMD, is one of the most revered luminaries in the fields of mind-body practice, wellness, and integrative medicine. Dr. Jahnke, who's dedicated his professional life to sharing the powerful ancient healing traditions of China, is the director and chief instructor of the Institute of Integral Qigong and Tai Chi (IIQTC) in Santa Barbara, California, and a co-founder of the National Qigong Association. He's the author of several highly regarded bestselling books: The Healer Within and The Healing Promise of Qi.
With 30 years of clinical practice as a physician of acupuncture and Traditional Chinese Medicine, and 10 research tours to China, Dr. Jahnke has emerged as a key spokesperson for and master teacher of Tai Chi and Qigong. He's studied hundreds of forms of Qigong with master teachers and visited numerous hospitals, institutes, training centers, temples, and sacred mountain sites in China, focusing on the cultivation of Qi and mastering the art of Qi Medicine.