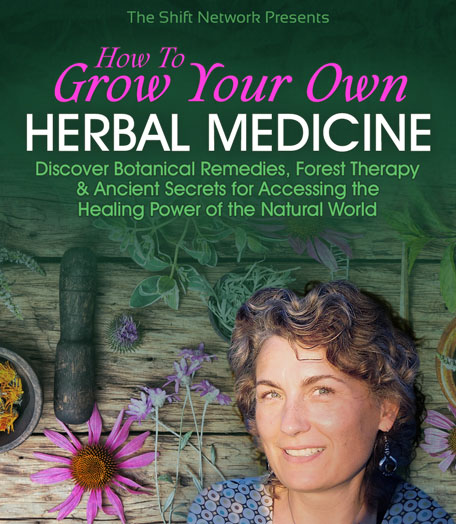 The Virtual Event is Now Complete
A Free Video Event
With Medical Herbalist
Chanchal Cabrera
Hosted by Plant Medicine Summit Host
David Crow


Take control of your health by growing the herbs you need — AND creating your own herbal medicines from the plants already growing in your garden.
Discover which plants to grow for health conditions such as immune disorders, sleep challenges, and digestion issues.
Tap into the innate, inherent healing resonance of plants, nature, and all that is alive and vital — for self-care and radiant health.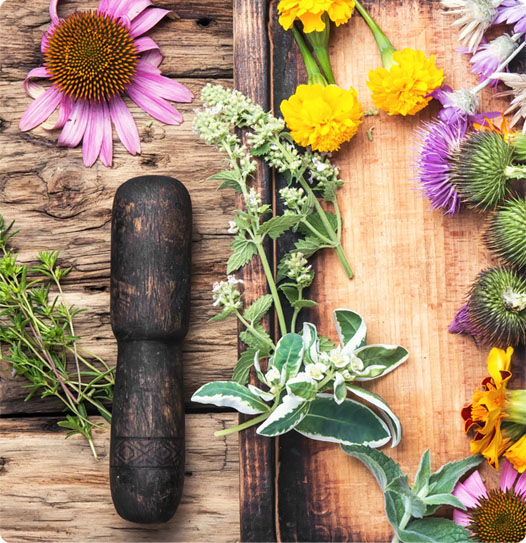 Do you use herbs for your health and personal care?
Are you looking to deepen your knowledge (or learn for the first time!) how to prepare herbal remedies for yourself and your family?
Do you relish spending time in nature, basking in the calming and restorative atmosphere of forests, wildlands, and other natural areas?
Maybe you're drawn in by the magical, mystical, and often miraculous ability of plants to heal our bodies, minds, and souls...
Ancient systems of natural healing, such as botanical medicine, Ayurveda, and Chinese medicine, have shown us that plants have remarkable healing properties that can help transform your life's journey. They can heal your body, open your mind, and even reverse aging.
And those healing, transformative benefits are as close to you as your own garden.
There are an infinite number of ways you can bring plants into your life and use them safely and effectively to enhance your wellbeing. So it's no surprise that three out of four people in North America use herbal medicines on a regular basis — be it turmeric for arthritis, St. John's wort for depression, ginkgo for memory, or any of a myriad other herbs to manage and improve their health.
Even common weeds like dandelion, plantain, and horsetail can be effective remedies and have powerful healing effects...
Aside from taking plant medicines, we also gain physical and mental benefits from plants in many other ways, from walking in the woods or by the ocean... from tending our gardens... from improved air quality due to trees and plants thriving in the neighborhood... and the list goes on and on.
Surely you've experienced, and intuitively know it to be true, that plants can put you into a state of deep communion with the natural world. Simply being in their presence is healing and rejuvenating. Truly, plants are to people as water is to plants — simply indispensable.
In this special free event, Chanchal Cabrera, a medical herbalist, master gardener, and horticulture therapist with 35 years of clinical experience, will explain why herbs are critical for both personal and planetary health.
When we connect with the deep sentience, wisdom, and healing power within the plant "kin-dom," our eyes are opened to new realms of knowledge, and we come home to our bodies and our lives in a different way.
While plants are essentially collections of chemistries, they are also energetic entities, obeying the laws of nature and integrating themselves into an ecosystem that shapes, informs, and nurtures them, and which they in turn shape, inform, and nurture.
Herbs and other plant medicines offer us hope, beauty, and the opportunity to create an intimate relationship with the Earth — one based on mutual respect and care.
Plants are the vehicles that bring us the energy of the sun and the nutrients of the soil that we need for life. Understanding their therapeutic powers gives us a deeper cosmological view and a more dynamic relationship with the life force around us. Medicinal plants in particular can help us cultivate more prana or chi, and heal and harmonize our bodily systems.
In this 60-minute free online event, you'll discover:
Why herbal medicine matters for you and your family
The science and evidence behind natural medicines
Tools and methods for the practical application of nature's healing principles in self-care
Biophilia — the inherent resonance and connection we feel with plants, with nature, and all that is alive and vital
How to use gardening and growing plants for horticulture therapy
How harvest herbs and process them into herbal medicines
Suggested combinations of herbs to grow for a range of concerns — from colds and flus to menopause, indigestion, and insomnia
This knowledge is vital to navigating the many stressors of life, from work to the challenges of aging. Proper use of medicinal plants can help make you more centered, healthy, and vibrant — rebuilding your immune system and detoxifying your organs and tissues.
Join us for an illuminating hour that promises to deepen your appreciation of the interconnectedness of all life on Earth and the multifaceted healing powers of nature.
What People Are Saying About Chanchal Cabrera...
"Chanchal will truly touch every one of her students"
Engaging and passionate, with an unparalleled knowledge in all things herbal medicine, Chanchal will truly touch every one of her students. From biochemistry to plant energetics, from forest bathing to growing your own medicine, Chanchal has truly expanded my knowledge of herbal medicine and also my life... She's certainly one of the best herbal medicine instructors in Canada, if not the world. Chanchal is the anchor that has made my herbal medicine knowledge and training what it is today.
— Shawn Peters, BA, RHN, naturopathic medical student, Boucher Institute of Naturopathic Medicine)
"Compels her students to grow in ways they did not expect..."
In the course of every difficult journey into the unknown, gifted teachers appear to help us on our way. Chanchal Cabrera was and continues to be one of my gifted teachers. Her philosophy of healing contributed to a profound shift in my understanding of health, sickness, herbalism, and the natural world that forms the foundation of my herbal practice... Her extensive clinical experience and research skill compels her students to grow in ways they did not expect and to achieve on levels they never thought possible. I will be forever grateful for her instruction, mentorship, and friendship over the many years we have known each other.
— Evelyn Coggins, MHSc, CHT, RH(AHG), clinical herbal therapist
"Living up to her agreements with integrity"
[Chanchal] has abundant knowledge and application of clinical herbal medicine, being well-educated and experienced in applying that knowledge. She's devoted to education, and a great communicator of knowledge to students both directly in the classroom, at workshops and seminars, as well as with apprentices in a direct setting... Chanchal is reliable and consistent in living up to her agreements with integrity. I'm delighted and honored to recommend Chanchal for any application in her field.
— Dr. Uwaya Erdmann, ND, Peterborough, Ontario
"You'll benefit from her down-to-earth teaching style and delightful personality!"
[Chanchal] is able to integrate Western medicine and an academic approach to teach to the highest standards. Thanks to her, many students have deepened their knowledge of clinical herbal medicine to complement their education in holistic medicine, nutrition, pharmacy, botany, and other healing modalities. I've the advantage of living near her wonderful Innisfree Farm in Royston, British Columbia, and have learned much from her through an internship and ongoing volunteering... You'll benefit from her down-to-earth teaching style and delightful personality!
— Judy Goldschmidt, Courtenay, British Columbia
"Chanchal is consistently a true joy to learn from..."
As an early student of herbal medicine, having a teacher who inspires you to view plants beyond just their chemistry and clinical indications is a gift, and I often pinch myself for getting to have been so lucky to learn from Chanchal when starting out in my medical training. Now as a practicing herbalist and Naturopathic Doctor, there is still no other herbalist I would rather learn from, and I continue to seek out her teachings and instruction whenever possible. Her clinical expertise and profound knowledge and respect for the many facets and philosophies inherent to practicing holistic herbal medicine is a rare and precious thing. Chanchal is consistently a true joy to learn from, as she is able to weave together concepts such as plant energetics alongside advanced biochemistry and the sensory beauty of the plant world with ease, with each lesson enriching your life and herbal skill set in myriad of ways.
—Dr. Marisa Marciano, ND, Registered Herbalist, Vancouver, British Columbia
About Chanchal Cabrera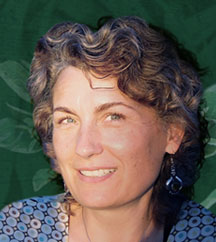 Chanchal Cabrera, MSc, FNIMH, (RH)AHG, has been a member of the National Institute of Medical Herbalists (UK) since 1987 and obtained her MSc in herbal medicine at the University of Wales in 2003. Her clinical specialty is helping people manage cancer.
Chanchal held the faculty chair in Botanical Medicine at the Boucher Institute of Naturopathic Medicine in New Westminster from 2004 — 2017. She serves on the board of advisors of Dominion Herbal College in Burnaby, BC, on the editorial board of Medical Herbalism clinical newsletter, and she publishes widely in professional journals and lectures internationally on medical herbalism, nutrition, and health. Chanchal is the author of the book, Fibromyalgia: A Journey Toward Healing, published by Contemporary Books. She's a certified master gardener and a certified horticulture therapist.
Chanchal lives on Vancouver Island, British Columbia, where she and her husband manage Innisfree Farm and Botanic Garden, a seven acre sanctuary devoted to medicinal herbs. They grow over 200 medicine and food plants, provide therapy gardens and programs for people with disabilities, host events and retreats, and run internships in organic farming and herbal medicine. The gardens are open to the public weekends in the summer.