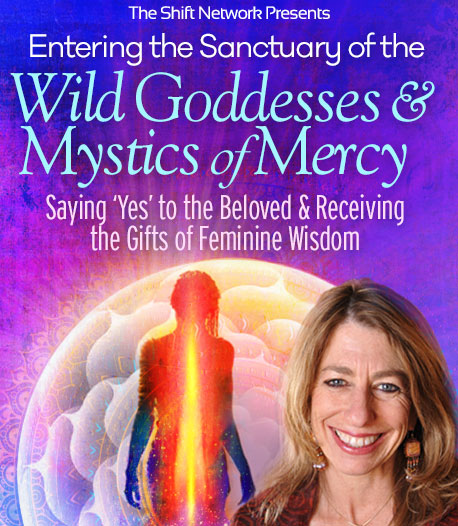 The Virtual Event is Now Complete
A Free Video Event
With Mystic Scholar
Mirabai Starr


Discover the 'wild mercy' of female saints and mystics — and receive wisdom and healing for yourself and our world.
Embrace (rather than fix) brokenness… the path to true empowerment.
At last!
Women's voices are rising as they never have before... rising above hierarchical religious and political systems, and out of ashes in which the feminine has been buried alive for millennia.
Your own life may be in transition too. Perhaps you've recently lost a loved one, let go of a significant relationship, realized your career is not aligned with your calling, or you're facing a chronic illness.
Your intuition is telling you that "fixing" won't work this time... something more is needed.
And, becoming "empowered" or overcoming obstacles can still be actions that arise inside the framework of the hierarchical power structure (in you and in the world).
The feminine doesn't ask us to fix our brokenness, it calls us to embrace it.
There's a more feminine approach to transforming suffering — a way of being the world urgently needs — and the women mystics and goddesses show us the way.
Kwan Yin, Chinese bodhisattva of compassion, pours mercy from the palms of her hands onto our broken hearts.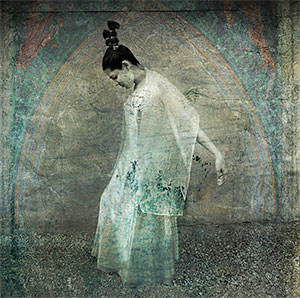 Mary Magdalene risked everything to stand beside her beloved and speak the voice of feminine power and wisdom.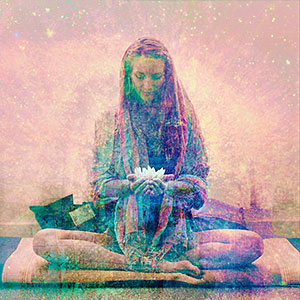 Gaia is both our nurturing Mother and our traumatized sister... as well as bountiful and connected to all things.
We must shift the conversation away from constructing and yield to a kind of compassionate deconstructing — in which we let go of preconceived notions of service and personal power, and enter the sanctuary of the Beloved.
Here, we discover renewal and draw on the feminine energies of profound mercy, guiding wisdom, and creative expression.
World-renowned interspiritual teacher and author Mirabai Starr knows the path of the feminine mystics intimately and she can guide you into their timeless sanctuary.
And you may find that the beautiful energies which the mystics and saints embodied are already within you...
You have the capacity to be merciful and embracing like Kwan Yin. Wise and powerful like Mary Magdalene. Bountiful and connected to all things, like the goddess Gaia.
Mirabai Starr's interspiritual teachings emphasize a direct relationship with the Beloved in individual spiritual practice as well as within a virtual sanctuary.
Her unique insights into the Divine Feminine and contemplative practices will begin to equip you with the capacities and energies embodied by the great mystics and goddesses.
"It's our time to open to the cries of the world. But first, we need to pause and take the pain into our hearts where it's transformed by love and then, from a space of deep listening, step up..." says Mirabai.
During this special hour-long video event, you'll also learn about a new live program with Mirabai — on finding refuge, healing, and solutions in a virtual sanctuary amid the wild goddesses and merciful mystics.
Join Mirabai Starr for a revelatory video event, in which you'll discover:
The profound mercy of Kwan Yin, "she who hears the cries of the world," which can be immensely healing if you're grieving, in deep confusion, or facing health challenges
Surprising insights about Mary Magdalene and her personal relationship with the Beloved — the historical distortions about her life AND the truth of her power and wisdom
Gaia, a boundless, feminine expression of the Divine... and the energy that can ground you in self-care practices, relationships with others, and the earth
Mystical feminine wisdom to guide you in answering your personal (and the planet's) call for radical change
What People Are Saying About Mirabai Starr...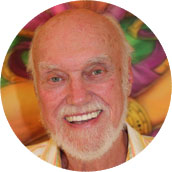 "Mirabai will help open up your heart to love"
Ever since I met her when she was a teenager at the Lama Foundation, Mirabai Starr has been absorbed in the teachings of the great mystic saints, especially the women. Like her namesake, the poet-saint Mirabai, she brings to her work an intense love of God and a passion for the Beloved. My Guru said, "Love is the best medicine." Mirabai will help open up your heart to love.
— Ram Dass

"Anyone who comes to her will find their cup will be filled"
Mirabai is an authentic mystic, a true teacher and a wonderful soul. Anyone who comes to her will find their cup will be filled. I recommend her as a person and as a teacher with great confidence and joy.
— Andrew Harvey, spiritual teacher and mystic scholar

"Blessed with the capacity to inspire others..."
It's with great pleasure and delight that I endorse the work of Mirabai Starr, who I find to be a soul companion as well as a professional colleague. In addition to being a gifted author, Mirabai is blessed with the capacity to inspire others with her wisdom and understanding of mystical theology. I referred to her translations of Teresa of Avila's great masterpiece, The Interior Castle, while writing my own book, Entering the Castle, because of the excellence of her work. Mirabai is a rare jewel.
— Caroline Myss, Author of Anatomy of the Spirit and Entering the Castle

"She points us at once to and beyond ourselves"
What makes [Mirabai's] teaching so powerful is that her vast spiritual knowledge is rooted in the real experience of being human. Her genius lies in the profoundly humble way she opens her life as a guide to ours. In making this connection, she shows us the deep and mysterious spiritual truths that hold all our lives together. A truly gifted teacher, she points us at once to and beyond ourselves. She does all of this with a spirit so light that all who share her presence are also lifted. Oh, did I say that she's also a lot of fun?
— Rev. Bob Thompson, senior pastor, Lake Street Church, Evanston, Illinois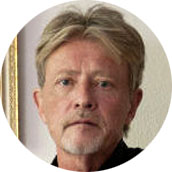 "She brings understanding, and especially compassionate wisdom"
I have been present during Mirabai Starr's classes at the University of New Mexico in Taos, on both philosophy and the theologies of the major world religions... One would expect from such a background that she has gathered and synthesized a dazzling amount of knowledge, but in addition she brings understanding, and especially compassionate wisdom. These are godsent gifts that are simply given to her. Her life experiences of suffering and love pour into the cup of different levels of understanding which she offers so generously as a teacher, lecturer, writer, and guest speaker. I'm enriched and honored by her friendship.
— Fr. William Hart McNichols, Iconographer and Roman Catholic priest
About Mirabai Starr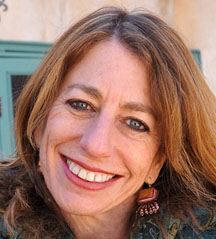 World-renowned interspiritual teacher Mirabai Starr is an award-winning author of creative nonfiction and contemporary translations of sacred literature. She received critical acclaim for her revolutionary new translations of John of the Cross' Dark Night of the Soul and Teresa of Avila's The Interior Castle.
Mirabai is also the author of the poetry collection, Mother of God Similar to Fire, a collaboration with iconographer William Hart McNichols; and God of Love: A Guide to the Heart of Judaism, Christianity and Islam. Her book, Caravan of No Despair: A Memoir of Loss and Transformation, received the Spirituality & Practice Best Books of 2015 award.
Mirabai taught philosophy and world religions at the University of New Mexico, Taos for 20 years. She now teaches and speaks internationally on contemplative practice and interspiritual dialogue.
Mirabai's latest book, Wild Mercy, is forthcoming from Sounds True.
She lives with her extended family in the mountains of northern New Mexico.