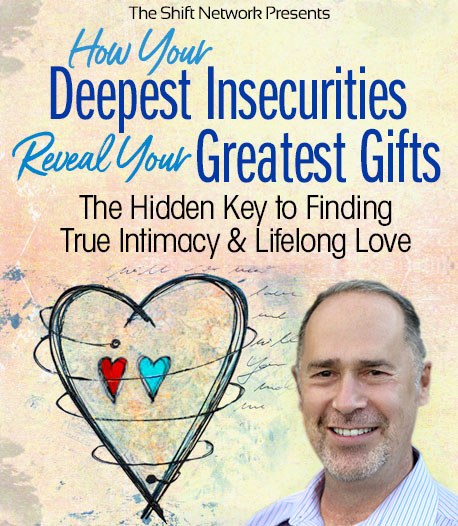 The Virtual Event is Now Complete
A Free Virtual Event
With Renowned Psychotherapist & Author of Deeper Dating
Ken Page

Find and nurture deep, soul-filling love by discovering your Core Intimacy Gifts in this mini-workshop for everyone — coupled or single — who desires profound, lasting love.
Are you seeking a deeper connection with your partner — one based on true, heartfelt intimacy? Do you struggle to create a relationship that honors ALL of who you both are, even the most intimate, vulnerable dimensions of yourselves?
Or, are you single and looking for soulful, lasting love, yet constantly confronted with dehumanizing dating websites and disheartened by cultural conditioning that makes you feel you're not young, thin, sexy or confident enough to find it?
If you relate to either of the above, you're not alone.
So much of the advice we're given about romantic love boils down to gimmicks and games. Finding and cultivating true love is one of the greatest missions of our lives — but for so many of us, lasting, soul-filling love can feel almost impossible to attain.
Why is that so?
Ken Page, LCSW, acclaimed author of the bestselling book, Deeper Dating: How to Drop the Games of Seduction and Discover the Power of Intimacy, has a game-changing answer:
You've been handed the wrong map to love!
The true key to finding (and deepening) soulmate love has almost nothing to do with your looks, age or level of success. Nor is it about becoming "irresistible," learning the skills of seduction, or repairing your flaws in order to become more attractive to your mate.
Finding (and deepening) soulmate love comes from discovering and celebrating your most authentic self — the parts of you Ken calls your Core Gifts.
You can find your Core Gifts in the places where life touches you most deeply — whether in joy or in pain. Your Core Gifts are as unique as your fingerprints. And they come from the most surprising place of all — your vulnerability!
When you embrace your Core Gifts, you're connected to the very source of love within yourself, because your Core Gifts are the deepest, most defining parts of your being. When you discover them and learn to honor their unique magic, your life will begin to transform.
You'll come to understand your romantic history in an entirely new way, and you'll see how these gifts can lead you to the kind of love you've been seeking. This Gift-based approach isn't just the path to romantic happiness, it's the path to a life that's rich with love in all its manifestations — including self-love.
As Ken says:
"Our Core Gifts aren't a gimmick, a packageable commodity that grants our wishes. They are the ache, the compelling pull, the inner reaching that we sometimes honor and sometimes try to silence. They are the music that keeps playing below the surface of our minds. When we embrace our Core Gifts, we find ourselves meeting people who are kinder, more caring and more available — and feeling attracted to them! How this happens still feels like a miracle to me, but I see it happen every day for people who commit to this journey."
In relationship, when we try to hide these pieces of ourselves, passion diminishes — our love loses its genius and magic.
Yet, as we begin to embrace our Core Gifts and teach our partner the language of these gifts, we become more spontaneous, affectionate and alive! AND we start to recognize and discover the Core Gifts in our partner as well — and can more readily appreciate them and express this.
This makes our love come alive. Precious trust — the foundation of real love — begins to grow. Both partners feel "seen" — down to their very soul. This is the key to a vital, passionate, intimate relationship. And with this deeper authenticity, our relationship becomes a home of safety and sacred connection, a place where the deepest risks and greatest rewards of intimacy become possible..
When you can embrace these sacred, but often challenging parts of yourself, your romantic life begins to change in ways you can't even imagine.
Most dating strategies instruct you to date "from the outside in" by creating a seemingly more attractive, airbrushed version of yourself. According to Ken, (whose work has changed the lives of thousands of single people) that approach leads you away from love, and toward loneliness, insecurity and disempowerment.
So, how do you discover your own Core Gifts and create a path to the kind of healing, authentic love your soul calls for?
In this free mini-workshop, psychotherapist Ken will teach you how to discover your own unique Core Intimacy Gifts and how to use them to find lasting love — or deepen and enrich the love relationship you have now. Combining timeless spiritual truths with the best of human intimacy theory and groundbreaking research, these insights have the power to change your future.
So, if you're "out there," this is your chance to turn the treadmill of dating into an adventure of soulful depth, exciting discovery and vulnerable authenticity.
AND, if you're in a relationship, here is an incredible opportunity to bring your most authentic inner self forward, and to inspire the depth of connection and true intimacy you've been longing for.
In this exciting virtual mini-workshop, you'll discover:
The 3 simple questions you need to ask yourself to discover your innate intimacy genius
The most powerful practice for transforming your relationship — or your search for love
How your passion for deeper intimacy can heal your life
How your deepest insecurities reveal your greatest gifts
How to tell which relationships lead to love and which lead to pain
Ken is a truly compassionate and caring teacher, and this workshop will fill you with hope on your journey to finding lasting love or cultivating deeper love in your current relationship.
Join us for an illuminating hour that will change the way you think about your intimacy journey forever!
Plus... learn about an exciting upcoming virtual program in which you can apply these principles in much deeper ways and discover much, much more under Ken's expert guidance.
What People Are Saying About Ken Page...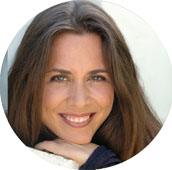 Many teachers talk about intimacy, love and dating, yet Ken Page stands out from the crowd because his understanding is at a level of depth and embodiment few teachers in this world have attained. Being in his very presence enables a person to heal and to have the experience of feeling lovable, worthy, and "enough." Who he is, along with the wisdom you'll find in his books and teachings, shows us what can become possible when we develop our capacity for intimacy and are available for real connection with one another. I can't recommend his work more highly.
— Claire Zammit, PhD, Founder of FemininePower.com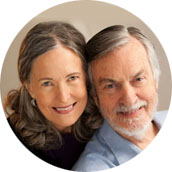 According to [Ken], the core attractor for the person best suited for a great love is the part of you with which you may be most uncomfortable: your vulnerability and authenticity... Not only does he encourage you to leave your defenses at home, he shows you... just how to prepare for the ultimate relationship with someone who is just right for you.
— Harville Hendrix, PhD and Helen LaKelly Hunt, PhD, Authors of Keeping the Love You Find and Making Marriage Simple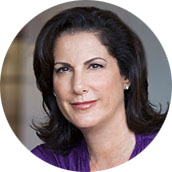 Ken Page offers his years of experience as a therapist, coupled with his deep wisdom and knowledge about relationships, provides a life-changing guidance for those seeking the path to true love. His compassionate heart and teaching style are a joy to experience.
— Arielle Ford, Author of Turn Your Mate Into Your Soulmate

If you desire a soulmate, lead with your soul. So many of us come from that place of looking for that person who "completes" us, but Ken helped me to see that I desire a partner who "reflects" the best in me. Show your core gifts of vulnerability and authenticity and you'll find a partner who does the same.
— Chip Conley, Author of Emotional Equations and Peak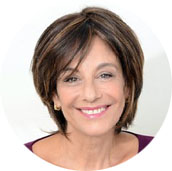 Ken Page is my new relationship guru!
— Katherine Woodward Thomas, New York Times bestselling author of Calling In "The One" and Conscious Uncoupling: 5 Steps to Living Happily Even After
About Ken Page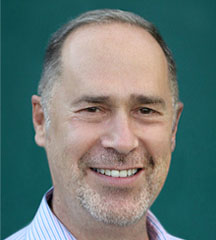 Ken Page, LCSW, is a renowned psychotherapist, popular Psychology Today blogger, Huffington Post blogger and author of the bestselling book Deeper Dating: How to Drop the Games of Seduction and Discover the Power of Intimacy. He has been featured in O, The Oprah Magazine, Oprah.com, The New York Times, Cosmopolitan, Fox News, WPIX-TV News The Advocate, The Chicago Tribune and more. Page's work has been read by millions, and he has led hundreds of workshops on intimacy and spirituality for thousands of participants of all ages, backgrounds, sexual orientations and gender identities.