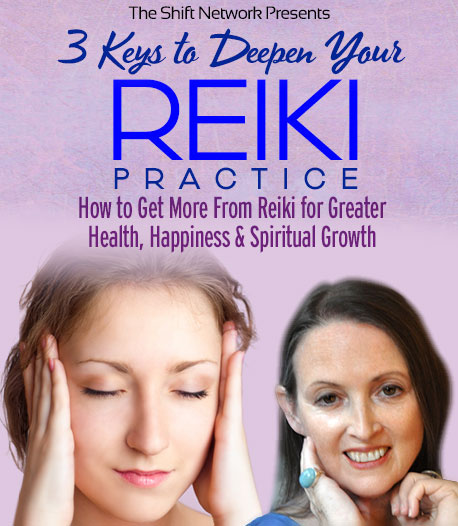 The Virtual Event is Now Complete
A Free Virtual Event
With Renowned Reiki Master Teacher
Pamela Miles

Deepen your innate healing power — to increase your vitality, support your nervous system and advance your spiritual growth.
Discover a simple (yet powerful!) daily practice to expand your ability to heal yourself and others… and a little known secret about hand placements.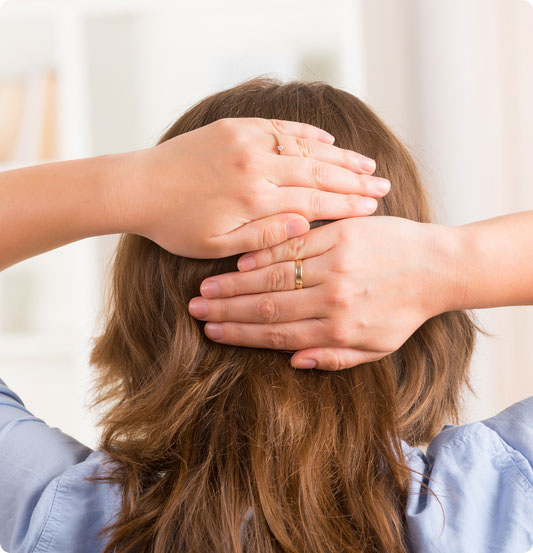 Do you want to deepen your Reiki practice?
Would you like to increase your self-care AND experience the spiritual growth Reiki practice offers?
Maybe you've taken a Reiki class and felt the effects of this simple (yet powerful!) practice but you've fallen away from it...
Maybe you practice Reiki and you want to take it beyond what you're experiencing...
Maybe you're a Reiki professional looking to expand your practice so you can better support yourself and more fully serve your clients...
Reiki practice is about restoring balance on every level... physical, mental, emotional and spiritual, so you feel better.
When you feel better, you function better. You make better choices, which help you continue to feel good about yourself. And, you find the inner resources to face life's many challenges with confidence and grace.
Reiki can help relieve pain, anxiety, insomnia, indigestion and other symptoms (sometimes very quickly), even symptoms that haven't responded to other treatment. And because of Reiki's balancing effects, the practice brings profound spiritual benefits as well...
To some, Reiki may appear to be merely a sequence of hand placements, however, it works on a very deep level, encouraging your system to reorganize at the very foundation of your being.
Reiki is a spiritual practice that invites your innate wellness to emerge and manifest through every aspect of your being. As your system reorganizes, becoming more balanced, you naturally (and gently) release anxiety, fear, emotional trauma and other imbalances underlying health issues — those that are already present or those building under the surface.
The internal profound shifts Reiki creates can result in changes in your external world too... opening you to receive more love, abundance and joy.
In this free event for people with any and all levels of Reiki training, renowned Reiki teacher Pamela Miles will share the keys to developing your Reiki practice so you reap the true benefits — for yourself and your clients.
You'll discover:
A daily practice to revitalize your health and wellbeing
The power of practicing Reiki for spiritual self-care
The best time to practice Reiki
Key hand positions for maximum impact
What to do with your mind while you practice
What you lose when you only practice when you think you need it
How to deepen your connection to your intuition through your Reiki practice
A guided practice to deepen your Reiki experience with your breath
Pamela Miles brings 50 years of deep practice in meditation and yoga to her Reiki teachings, offering a holistic path for daily self-care and intuitive guidance. Her students often describe their ability to go deeper faster due to her vast experience and knowledge.
She's considered one of the world's top teachers of this gentle healing practice and is the leading pioneer integrating Reiki into conventional medicine.
What People Are Saying About Pamela Miles...

I am consistently inspired by [Pamela's] passion and clarity... She helps me do what I do better.
— Lori-Lyn Hurley
[Pamela] is a part of my every day! I enjoy her Reiki tips and she challenges me to be a better Reiki practitioner.
— Corie Mustoe
When I engage with Pamela, I know I'm in the presence of someone who is self-possessed and has my best interests at heart. It's a rare thing to bring these qualities together with a healing practice that transforms not just the body but the inner state as well. Pamela embodies the spirit and promise of Reiki.
— Siddharth Ashvin Shah, MD, MPH
Pamela [is] such a generous teacher. Through classes, workshops, webinars and practice at the monthly JCC Reiki Clinic, the opportunities have always been available to grow and prosper as a practitioner. I also thank [Pamela for her] down-to-earth approach and accessibility.
— Jeannette Myers
Every time I talk to Pamela Miles or read a blog or post she's written, I learn something new. I have my Reiki Master students use her book as their definitive Reiki textbook... To me, Pamela IS Reiki, and everything honorable, sacred and positive about this practice.
— Jonna Rae Bartges, Reiki master
About Pamela Miles
Pamela Miles is an international Reiki master, the foremost Medical Reiki expert, and author of the award-winning book REIKI: A Comprehensive Guide.
A student of yoga and meditation for more than 50 years, Pamela learned to practice Reiki in 1986. She has since guided thousands of people — from students to other practitioners to TV audiences — to regain and protect their spiritual, mental, emotional, social and physical wellbeing.
For more than 20 years, Pamela has been pioneering the use of Reiki in conventional medicine to relieve the suffering of patients, families and staff. She's collaborated with prestigious medical centers including Harvard, Yale, the National Institutes of Health (NIH), New York Presbyterian/Columbia University, and Memorial Sloan Kettering Cancer Center and presented Reiki to Unilever and Google.