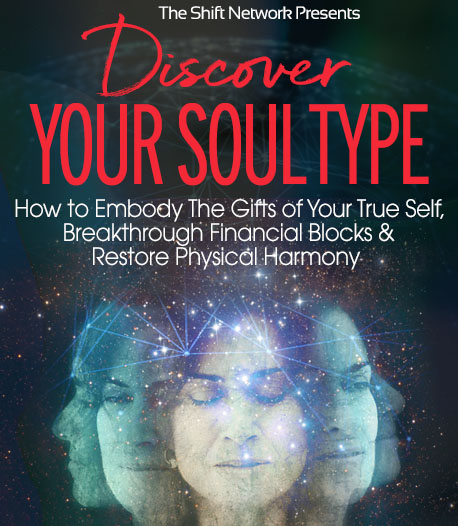 [topbox2]
The Virtual Event is Now Complete
A Free Virtual Event
With Author and Mind-Body Trainer
Ryan Angelo
Discover a Blueprint of Your True Nature and Unlock Your Deepest Gifts, Elevate Your Consciousness, and Liberate the Unique Expression of Your Soul
Dissolve Stress, Eliminate Financial Struggle, and Heal Illness as You Come Into Joyous Alignment With Your Soul Path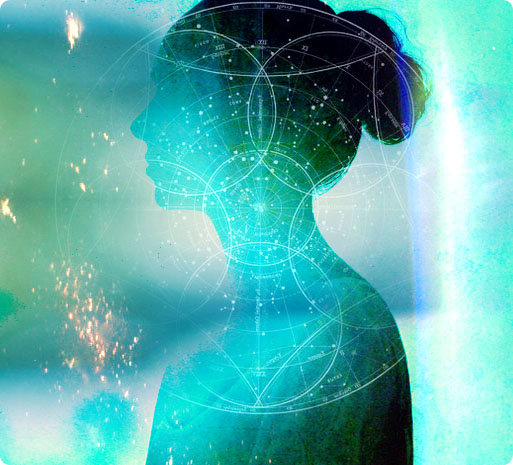 If you're like most people, you're used to dealing with significant challenges in all the major areas of your life — your finances, your health, your relationships, and your career to name a few.
In each of these areas, there are thousands of ideas, tools and methodologies for how to experience less struggle...
But did you know that there is one root cause for most of the challenges you experience in life?
That's right.
It's all about soul mis-alignment.
When you are out of alignment with the truth of your soul — who you uniquely are, what you were born to do, and the path that is most fulfilling for you — life is hard.
You find yourself going against the flow every day, as if you're straining to swim upstream. You encounter challenge after challenge in every area of your life — physically, financially, emotionally, and even spiritually.
It doesn't have to be this way.
You CAN discover how to be in alignment with your soul and step onto your unique path to live fully in flow and with great happiness and fulfillment.
When you discover your soul's path, you express yourself more confidently and authentically from the depths of your soul. Disharmony and discord drop away and you can truly receive the riches of the universe that are your birthright.
In this hour-long virtual workshop, you'll discover which of the seven unique Soul Types is a match for you — and what your specific type reveals about your personality and your soul's path in this lifetime.
You'll discover how to uniquely embody the gifts of your authentic self as well as practices for breaking through blocks in every area of your life — mentally, emotionally, financially and spiritually.
Each Soul Type corresponds to unique energies and a specific path of mastery you can follow to bring forth your greatest potential and most fulfilling life.
Maybe you're...
The Awakener, illuminating the dark through wisdom, understanding and discernment, while honoring a deep desire to help awaken others
Or you could be...
The Purifier, devoted to your spiritual training and living with a deep and reverent sense of joy and gratitude, constantly purifying your perceptions and reactions to life
Or even...
The Manifester, holding a space of balance and harmonizing discord, with the ability to see past illusions, enabling you to see and call forth true abundance
These are just a snapshot of the 7 Soul Types, which also include the Elder, the Guardian, the Unifier and the Mystic.
In this free event, you'll begin to discover your unique soul expression and the inherent gifts, challenges and opportunities you've been blessed with.
Diving into this ancient wisdom stream and the vast universe of insights it offers will open you to exciting new pathways — offering you new ways to see your life, understand your life's plan, and embody your unique soul gifts.
And not only can you uncover your individual Soul Type, you can also discover the other types that live inside of you — and how to liberate their gifts to create a deeply connected, authentic and soul-filled life.
Exploring the uncharted waters of your inner world requires a guide who is skilled at navigating interior landscapes in search of life-altering insights...
Ryan Angelo is a respected speaker, coach, and author in the areas of psychosomatic (mind-body) performance and capability. His passion is awakening the innate power concealed within you.
In this complimentary 1-hour special event, you'll discover:
The 7 Soul Types and the blueprint of your true nature
How to know if you're out of alignment with your soul and the clear steps to come into harmony
The path forward to fully embody your gifts
How to unlock your innate potential and overcome key life challenges
Essential insights into the mastery of consciousness
A guided visualization to reconnect with your Higher Self and your allies
You'll also hear about a brand new program that will take you deeper into liberating your true soul identity.
Join us for an illuminating hour with a revolutionary teacher — and discover your path home!
What People Are Saying About Ryan Angelo...
Have you ever had one of those long, deep conversations with an old soul friend? The kind of conversation that fills you up, leaves you filled with hope and a new perspective in life? A session with Ryan is like that... He will connect with your core and show you aspects of yourself that need work and awareness. He will deliver powerful messages that will help you navigate through the practicalities of being a soul in a human body. I have never underestimated the power of guidance, but it was not until I had my session with Ryan that I truly understood the real, tangible impact it can have in our lives.
— Hannah Zambrano
Ryan came into my life at a time when I really needed help healing a part of myself that was so wounded and in desperate need of love and healing... As a blessing, a dear friend of mine suggested I do a session with Ryan... Ryan went right to the core of me and saw a wound that was in desperate need of healing, and it helped me heal and reconnect with myself, my heart and soul, and with God... Thank you so much, Ryan. You are our BIG brother of Light. And I am so thankful for all that you do.
— Luminita Saviuc
Ryan has had a huge impact on my life... The tools he has shared with me challenge me to reach inner and outer spaces I have never been to before, and have given me the ability to become a much better version of myself than I ever thought possible. This in turn has allowed me to help many more people at a higher level than I would have, and that ripple effect continues on in their lives as well.
— Brenda
Working with Ryan has taken the word "awareness" to a quantum level of understanding. Before working with Ryan, I'd been coached by "the best" — which was only the beginning for where Ryan is taking me. Every aspect is beyond any expectation I could have consciously imagined. Thank you, Ryan, for all you do.
— Jeff F.
Before I met Ryan I was timid and didn't know my worth. Since working with him I have grown exponentially. Forget about thinking outside the box. My little box was obliterated! Ryan has taught me to own my power, stand in it with gratitude and humility, and just be who I am.
— Ronda H.
About Ryan Angelo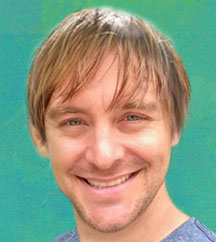 Ryan Angelo is an author, speaker, consultant and trainer in the areas of psychosomatic (mind-body) performance and leadership. He uses a holistic appreciation of human dynamics to develop unique mind-body teaching and training programs, and has over a thousand hours of speaking experience.
Ryan helps leaders and high performers make vast shifts in their consciousness, productivity and lifestyle. Although decluttering the mind can be an overwhelmingly daunting task, Ryan leverages an eclectic blend of techniques to ensure that his clients can overcome any limitation and cultivate a greater enjoyment of life.
Highly intuitive, Ryan is able to understand the core needs of individuals. His passion is awakening the innate power concealed within people. The "Awoken," as he calls them, are those who have come to appreciate the unending power of purpose, who have come to understand that they can control and master their mind, and who have stepped out beyond the confines of comfort zones to add value to the lives of others.