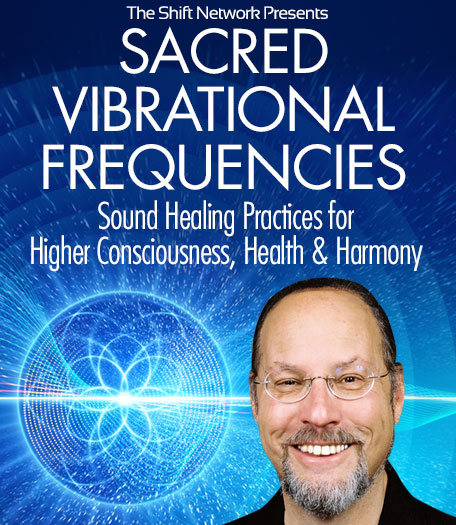 With Founding Pioneer of the Modern
Sound-Healing Movement, Master Teacher,
Award-Winning Author & Grammy Nominee
Jonathan Goldman
A 7-Module On-Demand Video Training
Experience powerful sound medicine — from humming to tuning fork 'acupressure' — to help heal your body at the cellular level.
Activate heart-brain coherence to raise your vibrational frequency, calm and balance your nervous system, and heighten your consciousness.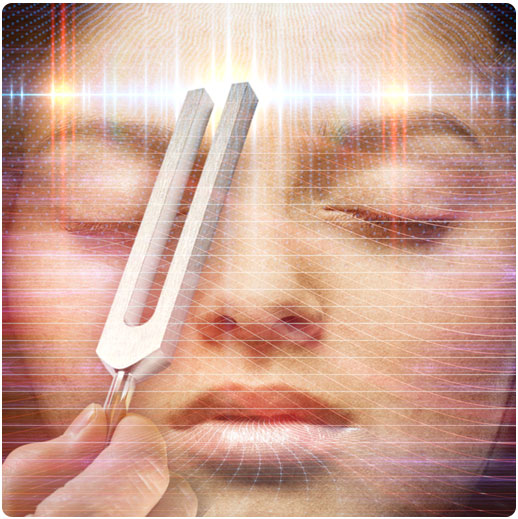 Have you experienced the healing power of sound?
Perhaps you've received a "sound bath" via a gong or tuning fork, or drift off nightly to specially composed sleep-inducing music...
Sound healing has proven, positive effects on your physical, emotional, and spiritual being — from shifting your DNA... to balancing your brain and nervous system... to reducing stress and enhancing relaxation... to heightening consciousness and improving psychic ability.
Studies on humming alone show it can decrease stress, improve sleep, and lower blood pressure, as well as increase lymphatic circulation, melatonin production, and release of endorphins — and even create new neural pathways in the brain.
Other sound-healing modalities include sonic yoga, tantric toning, and electronically modified music...
There's even a specific tuning fork frequency that can attune you to the consciousness of the Earth's field, and "sono-puncture" — acupressure using tuning forks.
You'll learn about all of these sound-healing modalities in this powerful vibrational healing journey with Jonathan Goldman, the founding pioneer in the modern sound-healing movement.
Each week, you'll experience firsthand the healing effects of several sound-healing modalities to optimize your wellbeing and heighten your consciousness.
You'll also discover ancient traditions' secrets of manifestation through sound, and the extraordinary benefits in deep listening — found in the silence all around and within us.
Jonathan's own exploration of the science behind sound healing reveals that self-created sounds such as humming can literally rearrange our molecular structure.
During this first-ever Shift Network training with Jonathan, you'll discover:
The fundamental physics of sound: frequency, resonance, entrainment, and waves
How sound affects your cellular structure and nervous system
How to shift your DNA through sound
Deeper wisdom around the power of intention — and how to encode it on sound, resulting in more powerful manifestation
The basics of the hum and why the simplest sound may be the most profound
A humming practice that allows you to experience a whole-body healing vibration
Ways to shift stuck energy to accelerate healing
Brahmari Pranayama — an ancient shabd yoga technique for experiencing health and transformation
Tantric toning for bringing ease and calm to relationship triggers
Why the most powerful prayers throughout the world are vocalized
The power of heart-brain coherence and how to amplify this through sound
How harmonics can help heal and expand your consciousness
And much more...
Jonathan will also share fascinating insights into the varying types of tuning forks and their frequencies, including a particular electromagnetic frequency of the Earth that enhances healing and intuition...
His self-healing methods are accessible to all. "Even if you have no musical ability," Jonathan stresses, "we are all sound healers."
After more than 40 years as a sound-healing pioneer, Jonathan offers comprehensive wisdom about foundational practices as well as important emerging concepts in this highly transformative and always growing field.
He's studied with masters of sound — both scientific and spiritual — from around the world, including the Dalai Lama's Chanting Gyuto and Gyume Monks. He's also been empowered by the Chant Master of the Drepung Loseling Monastery to teach Tibetan Overtone Chanting.
There's so much to discover and experience through the power of vibrational frequencies — they're a non-pharmaceutical prescription for self-healing that has only positive side effects, including better health, more happiness, and deeper spiritual awareness.
Sound-healing modalities, such as humming, can also serve as triggering mechanisms for the manifestation of your conscious intentions — and can help you raise your awareness and deepen your spiritual journey... specifically though practices such as sonic yoga techniques.
This virtual vibrational journey with Jonathan will show you how to use sound for personal and planetary healing — opening your mind, body, and soul to a wide variety of sacred vibrational frequencies.
Sound healing can act as a revitalizer... a calming, healing ritual that can complement your meditation practice or become a self-soothing, self-empowering practice on its own — one you'll look forward to experiencing daily.
Please note that the purchase of a tuning fork is NOT required, and the full benefit of this course is designed to be achieved without a tuning fork in hand. However, if you'd like to purchase a tuning fork, you'll receive a recommendation when you register for the course.
What You'll Discover in These 7 Modules
In this 7-part transformational intensive, Jonathan will guide you through experiencing sacred frequencies — from humming to tuning fork "acupressure" — as powerful sound medicine for your whole-body and spiritual wellbeing.
This course will feature teachings, training sessions, and experiential practices with Jonathan. Each session will build harmoniously upon the previous ones, so you'll develop a complete holistic understanding of the practices, tools, and principles you'll need to shift your DNA, activate heart-brain coherence, calm and balance your nervous system, and heighten your consciousness — to heal yourself and the planet.