Registration for this course is now closed.
Click here
to see our other courses!
NOTIFY ME
OF UPCOMING COURSES
We respect your privacy. Your information will never be sold, nor shared without your permission.
Are you ready to have your paradigm of reality expanded and your mind blown wide open?
Get ready for the intellectual and spiritual adventure of a lifetime as 15 of today's top pioneers venture into the unknown with you, exploring what the new scientific paradigm looks like and how it will reshape all of our lives.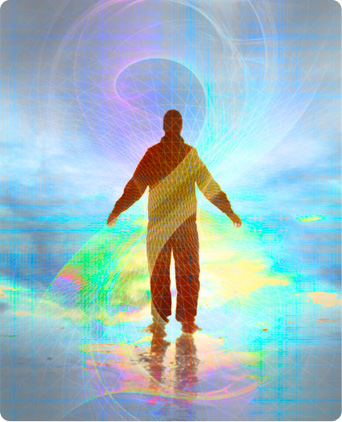 How do we account for surprising data such as the impact of distant prayer, non-local effects from group meditations, and other anomalies for the current materialist paradigm?
Might they be explained by the theory of quantum entanglement, whereby separated particles at a distance are still instantly connected?
How do we create a deeper and richer understanding of our world through evolutionary emergence?
What is the relationship between fundamental fields and our own consciousness?
The discipline that brought us the very idea of evolution is itself now being forced to evolve, which is an exciting development! Science is upgrading its fundamental operating system. Disciplines that have long been seen as incompatible are gradually coming back together into a more cohesive, integral, unifying framework.
Our scientific paradigm of reality is beginning to reflect a new Holism that includes consciousness and purpose rather than simply reducing it all to pinwheeling atoms in a cold, uncaring void.
The view that is emerging is profoundly hopeful, one that sees humans at a new evolutionary edge that is disclosing higher levels of potential. This view sees unitive spiritual experiences in a new light – as a way of discovering truths directly through consciousness, which are often later validated by rigorous science.
That understanding casts ancient wisdom in a new light. For example, the "Akashic Field" of ancient Vedic scripture seems to accurately describe a kind of record-keeping function of the cosmos that you'll learn more about in the Next Scientific (R) evolution Intensive.
Nature itself, long thought to be based solely on brute competition, has revealed more artful kinds of synergy, cooperation, and cocreation woven into its deepest levels.
Research with non-ordinary states of consciousness reveals an ability for us to connect with other humans, and even plants and animals, in surprising ways.
Where is all this research leading?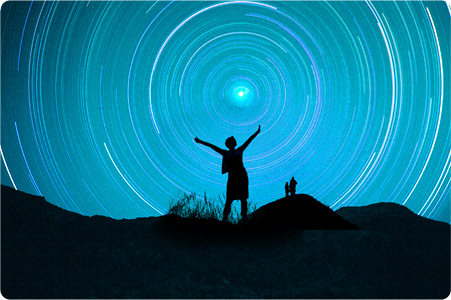 If you are at all curious, The Next Scientific (R)evolution Intensive will help you find out.
Indigenous elders have long said that we live in a webwork of interconnections spanning the world – a non-local field of consciousness – and this is increasingly being supported by laboratory science.
Since scientists are, in many ways, the chief arbiters of truth in our culture, these developments have profound implications for how we understand our lives, technologies, and future.
In the next scientific paradigm, it's clear that consciousness will no longer be explained away as a side effect of the brain. Each of us matters more than we thought.
The Next Scientific Revolution Intensive will take you into exciting terrain that was once taboo (or at least socially unacceptable for scientists) to create a cohesive set of new understandings. It will shift how you think about your life, your relationships, and perhaps even your death.
Your guide for this adventure, Nobel Prize nominee Dr. Ervin Laszlo, has been widely endorsed by Nobel Laureates, philosophers, and social change agents as the author of more than 80 books.
Dr. Laszlo has done some of the most important pioneering work to date on the next paradigm of science, which he calls the Akashic Paradigm, leading to a Self-Actualizing Universe.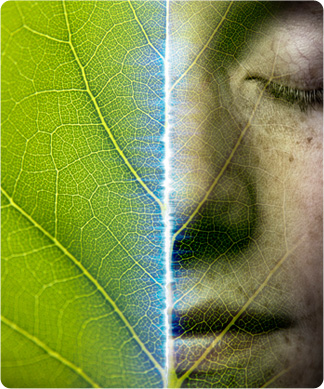 You'll be amazed at the powerful insights and research that Dr. Laszlo will share as the lead teacher for the Intensive. You'll receive a synthesis of more than five decades of his frontier inquiry.
And because Dr. Laszlo also recognizes that a paradigm shift is only valid when it is a result of the work of many people, he has assembled many of his top colleagues for this Intensive to offer their own insights into the paradigm that is emerging.
In their provocative, mind-expanding dialogues, they likely won't agree on all the details, research and implications of what is emerging, but that's part of healthy inquiry (and far more interesting!).
During the 7 weeks, you'll get a chance to hear from people like:
Edgar Mitchell - Apollo astronaut and founder of the Institute of Noetic Sciences
Stanislav Grof - groundbreaking psychiatrist and a founder of transpersonal psychology
Larry Dossey – one of the most respected pioneers of holistic medicine
Bernard Haisch - pioneering astrophysicist
Elizabet Sahtouris - evolutionary biologist and author of Earthdance
Duane Elgin – former Stanford Research Institute futurist and author
Nowhere else has this calibre of pioneers been assembled for a 7 week course into the frontiers of the next scientific (r)evolution.
This Intensive is for those who are intellectually curious and spiritually open and who recognize just how impactful the next scientific revolution will be. It does not require Ph.D. level technical expertise, although our scientists and futurists will be going into some quite profound terrain.
If you've long seen that there is an epochal shift in our paradigm of science and want to be a part of it, this Intensive is for you.
What You'll Discover in These 7 Weeks
Each weekly LIVE teaching, contemplation and training session will build harmoniously upon the next, so that you'll develop a complete, holistic understanding of research and theories leading to the next scientific (r)evolution and use these discoveries to shift how you think about your life.
All of the following live sessions are on Thursdays at 12:00 noon US Pacific time.
Module 1: (August 1)
The Scientific Impact of Nonlocal Interconnection
Featuring: Larry Dossey, Stanislav Grof
In this first module, Dr. Laszlo joins with two of the most fascinating pioneers in the fields of medicine and psychiatry. Dr. Larry Dossey has done some of the best research on distant intercessory prayer, showing that when people are prayed for at a distance, even without their knowledge, their health outcomes improve. Dr. Grof was one of the earliest pioneers of psychedelic research and developed an expanded map of the psyche to account for extraordinary experiences that patients had, some of which required "non-local" consciousness to account for. Together they'll paint the broad outlines of how research in psychiatry and medicine is forcing a major evolution of the scientific model of reality. This module will give you a whole new understanding of your body and consciousness.
Module 2: (August 8)
The Breakdown of the Mechanistic Paradigm
Featuring: Edgar Mitchell, David Loye
Science often evolves when current theories are no longer able to account for the data. At places like the Institute of Noetic Sciences, founded by astronaut Edgar Mitchell, decades of research have been amassed that pose an irrefutable challenge to the materialistic paradigm especially research on psychic abilities, distant intention, consciousness and more. Edgar Mitchell has been at the forefront of this work and David Loye will add his perspective as an evolutionary systems scientists who is an expert on Darwinian evolution. Taken together with Dr. Laszlo, these pioneers will help you understand the fundamental challenges to the materialist paradigm that are forcing its evolution, as well as introduce you to fascinating frontier research on things like quantum healing.
Module 3: (August 15)
The Rediscovery of Fundamental Fields and Their Implications for our Life and Consciousness
Featuring: Bernard Haisch, Anthony Peake
If science is the arbiter of truth, then physicists are its high priests – the final deciders. That's why it's so exciting when an astrophysicist like Dr. Haisch shows that not only is the science of consciousness compatible with emerging physics but offers a potent reinterpretation of fundamental fields and the implications of them for our life. Anthony Peake has assembled fascinating work on the survival of consciousness after bodily death that imply something like a field of consciousness. Their work serves as an important building block for the new science that includes consciousness.
Module 4: (Sept 5)
Interconnecting Fields in Evolution and Culture
Featuring: Peter Russell, Elisabet Sahtouris
Field effects from consciousness are beginning to be demonstrated beyond individuals to include larger social and cultural phenomena. We are beginning to see their effects in biology, as biologist Elisabet Sahtouris demonstrates, and we can also observe fascinating impacts in the larger culture, as computer scientist-turned-author Peter Russell has shown with his work on accelerated learning as we move towards a "singularity" of consciousness and creativity. Sparks will be flying between these pioneering minds.
Module 5: (September 12)
The Deep Dimension in Cosmos and Consciousness
Featuring: Amit Goswami
What are the implications of the next scientific revolution for our understanding of the cosmos? Professor Amit Goswami is one of the foremost theoretical physicists to envision consciousness as a fundamental aspect of the universe, woven into the nature of reality itself. In this fascinating class, he'll dive into the deepest questions of life and its evolution.
Module 6: (September 19)
Freedom and Ethics in the New Paradigm of Connection and Nonlocality
Featuring: Duane Elgin, Oliver Markley
A new understanding of the universe requires revisiting our own freedom and behavior. If we are literally affecting larger fields of consciousness at all times, what is our responsibility to that larger whole? How do we view morality and ethics through a different lens? Former Stanford Research Institute author Duane Elgin has long been one of our deepest thinking futurists, exploring the interface of evolutionary cycles and the requirements for sustainable living. Together with Professor Oliver Markley, an expert on sustainable well-being, they will show how the new scientific paradigm will require a more ethical and evolutionary approach to life.
Module 7: (September 26)
What is Akashic Consciousness?
Featuring: James O'Dea, Marilyn Schlitz, and Nitamo Federico Montecucco
At the root of the Akashic Paradigm that Dr. Laszlo has begun to articulate is Akashic Consciousness itself, which we can think of as an ability to record all the impressions of life in the deeper field of consciousness. How does this notion of consciousness inform fields like social healing and transformative practice? James O'Dea, the former director of Amnesty International DC has long worked on healing the fields of consciousness that inform and perpetuate current conflict, and he also headed the Institute of Noetic Sciences, which explores. Dr. Marilyn Schlitz also served as the President of the Insitute of Noetic Sciences and authored the book Consciousness and Healing, which brought together the leading thinkers in integral medicine to explore the nature of consciousness in the healing process. Dr. Nitamo Montecucco, one of the pioneers of psychosomatic medicine. Dr. Monetcucco is also a consciousness and brain researcher, as well as an expert on remote interaction among people in meditative states and the effect of meditation on health and wellbeing. Collectively they will help illuminate the real truth of this deep aspect of our nature. Find out with 4 of the brightest pioneers of today.
The Next Science (R)evolution Bonus Collection
In addition to Dr. Laszlo's transformative 7-week intensive you'll also receive these powerful training sessions with the world's leading visionaries and teachers. These bonus sessions are being offered to further complement what you'll learn in the course and take your understanding and practice to an even deeper level.
Bonus 1: Awakening Your Consciousness to Co-Create the Shift
Audio training with Barbara Marx Hubbard and Deepak Chopra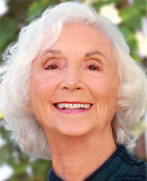 In this 60 minute session, Barbara Marx Hubbard and Deepak Chopra will explore the profound nature of the crises of humanity, how your consciousness can help to shift the system, and most importantly, what key insights and practices you need now to shift personally and to be a more effective change agent in the world. This live dialogue between Barbara and Deepak will offer powerful inspiration not only for being the change but how to create actions that flow from your essence.
Bonus 2: The Inseparability of Your Unique Spiritual Expression and Evolution Itself
Audio training with Ken Wilber and Barbara Marx Hubbard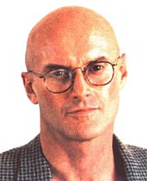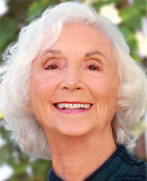 In this illuminating 60-minute conversation, Ken and Barbara discuss the role of Spirit-in-action and offer insights into how your own God-essence is an integral, co-creative expression of evolution itself. Revered as the "Einstein of consciousness," Ken Wilber is one of the world's leading integral philosophers and Barbara Marx Hubbard is considered one of the foremost evolutionary futurists.
What People Are Saying About Ervin Laszlo...
"Ervin Laszlo provides the most brilliant, comprehensive, and intellectually satisfying integral theory of everything that I have ever read. . . . His work transcends the vision of Darwin, Newton, Einstein, the quantum pioneers, and many other scientific giants of history."
Deepak Chopra, M.D., author of The Seven Spiritual Laws of Success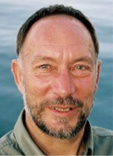 "One of the best thinkers of our time. Ervin Laszlo charts the frontiers to which science is inexorably headed. In years to come people will look back at the amazing foresight of this work."
Peter Russell, fellow of the Institute of Noetic Sciences and the Findhorn Foundation and author of From Science to God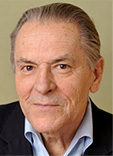 "Arguably the world's greatest system theorist and interdisciplinary scientist and philosopher, Ervin Laszlo is a multifaceted individual with a range of interests and talents reminiscent of the great figures of the Renaissance.
Stanislav Grof, M.D., Ph.D., president and founder of the International Transpersonal Association and author of The Holotropic Mind
"Over the last 30 years, Ervin Laszlo has consistently been at the forefront of scientific inquiry, exploring the frontiers of knowledge with insight, wisdom and integrity.
Alfonso Montuori, Ph.D., California Institute of Integral Studies, and author of Creators on Creating
"Ervin Laszlo is one of the most profound minds of our generation"
Allan Combs, Ph.D., professor of psychology, University of North Carolina at Asheville, and author of The Radiance of Being
"Ervin Lazlo provides the bridge between all the different puzzle-stones of science and unifies them in a most remarkable and bold 'integral theory of everything."
Fritz-Albert Popp, Ph.D., director of the International Institute of Biophysics and editor of Recent Advances in Biophoton Research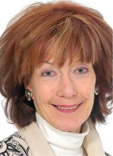 "Ervin Laszlo is, arguably, the most profound thinker alive today."
Lady Montagu of Beaulieu, First Ambassador of the Club of Budapest
Join the Global Community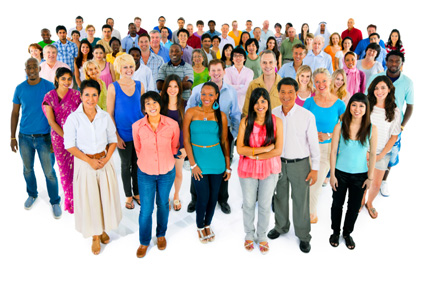 The Next Scientific (R)evolution Intensive not only offers some of the most advanced online teachings currently available, it's also a thriving global community of learning and practice.
Join your fellow students and practitioners from across the world in the live interactive conference calls or in the custom online community, to support and learn from each other while you learn to expand your paradigm of reality and open your mind.
This international community is also at the leading edge of a global movement of people who are committed to manifesting a better world for all beings. This emerging planetary movement is rooted in an open heart and stands for the principles of mutual support, cooperation, harmony and reverence for all of life.
Here's What You'll Receive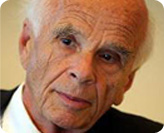 Seven 60-Minute Class Sessions with Ervin Laszlo and Guests
Experience a rare opportunity to mentor and learn with renowned scientific philosopher Ervin Laszlo from the comfort of your own home. Each class session includes renowned guest faculty and helps you create the specific skills and abilities to awaken your spiritual potential. Live classes are on Thursdays at 12:00 noon Pacific.
Seven Audio Recordings of Each Class Session
After each class, the audio will be available to you to download in high quality MP3 format. This way you'll never have to worry about missing a session and you can listen anytime and anywhere on your iPod, in your car and at your convenience.
Seven PDF Transcripts of Each Class Session
In addition to the high quality MP3 audios, you'll also receive the entire class transcription in PDF format after each session is completed. This way you can review, print and highlight the most important insights and practices that you'll learn.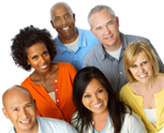 Seven 30-Minute Interactive Group Practice Sessions
Following each class session there will be a live 30-minute interactive practice session, where you will be placed in an intimate group with several other participants on the conference call to interact, share and do additional practices to help further integrate the weekly lessons.
Interactive Exercises and Questions for Each Lesson
After each lesson you will then have the option to do related exercises and answer questions in order to accelerate your learning and integrate each week's lesson.
Custom Online Community
Our exclusive, custom-built online community is the perfect place to continue your learning after each class. Here you can ask additional questions, interact with your fellow students and get access to additional resources to take your learning experience to an even deeper level.
The Next Science (R)evolution Bonus Collection
Awakening Your Consciousness to Co-Create the Shift
Audio training with Barbara Marx Hubbard and Deepak Chopra
The Inseparability of Your Unique Spiritual Expression and Evolution Itself
Audio training with Ken Wilber and Barbara Marx Hubbard
An Unprecedented Opportunity to Join in The Next Scientific (R)evolution
We at The Shift Network feel deeply honored that Ervin Laszlo has chosen to partner with us on this exclusive LIVE online training. As you may know, this is a rare opportunity to learn directly from a renowned scientific philosopher and Nobel Prize nominee whose powerful insights and pioneering work are helping expand our vision of the future of the world.
Through this powerful online format, you'll not only save time and money on workshop costs (plus travel, accommodations and meals, which would cost thousands of dollars). But you'll be able to benefit from Ervin and his guest's incredible teachings and exercises from the comfort of your home – at your own pace!
If you are serious about having a deeper and richer understanding of our world and opening your mind to an expanded paradigm of reality, then you owe it to yourself, your loved ones and our world to take this one-of-a-kind training.
If you're ready to take the next step in evolving yourself, click the register button below to reserve your space now.
Your satisfaction is 100% guaranteed!
Your satisfaction is 100% guaranteed! If you don't absolutely LOVE the course and feel that it meets your needs, please let us know within 14 days after the course start date and we'll happily issue you a refund.
About Your Faculty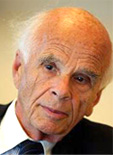 Ervin Laszlo, PhD is the author or editor of eighty books translated into as many as nineteen languages, and has over four hundred articles and research papers and six volumes of piano recordings to his credit. He serves as editor of the monthly World Futures: The Journal of General Evolution and of its associated General Evolution Studies book series.

Quantum physics has long sought after a "Theory of Everything" (TOE), or a single mathematical equation that could account for all the laws in the universe. In Science and the Akashic Field, Laszlo proposes that a genuine TOE is achievable. Western scientists are beginning to discover what has been documented by Eastern sages and mystics for thousands of years; that within nature exists an interconnecting field that interweaves every atom, cell, organism, and mind, throughout time – "The Akashic Record." This field acts as "the memory of the universe" and "continuously interacts with matter at every level from subatomic to cosmic to influence the way every living thing grows, adapts, and evolves."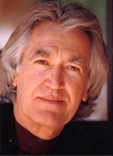 Deeply rooted in the scientific world, Dr. Larry Dossey has become an internationally influential advocate of the role of the mind in health and the role of spirituality in healthcare. Bringing the experience of a practicing internist and the soul of a poet to the discourse, Dr. Dossey offers panoramic insight into the nature and the future of medicine.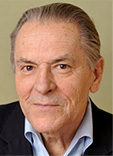 Stanislav Grof, M.D., is a psychiatrist with more than fifty years of experience in research of non-ordinary states of consciousness. In the past, he was Principal Investigator in a psychedelic research program at the Psychiatric Research Institute in Prague, Czechoslovakia, Chief of Psychiatric Research at the Maryland Psychiatric Research Center, Assistant Professor of Psychiatry at the Johns Hopkins University in Baltimore, MD, and Scholar-in-Residence at the Esalen Institute in Big Sur, CA.
On January 31, 1971, Navy Captain Dr. Edgar Mitchell embarked on a journey into outer space that resulted in becoming the sixth man to walk on the moon. The Apollo 14 mission was NASA's third manned lunar landing.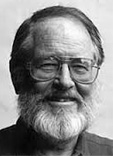 Social psychologist, systems-theorist, futurist, and CPS co-founder David Loye is the author of widely respected books on the use of the brain and mind in prediction, political leadership, race relations, and is the developer of new theories of moral sensitivity and evolution.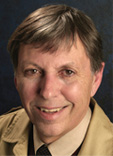 Bernard Haisch is an astrophysicist who has done research in solar-stellar astrophysics and stochastic electrodynamics and is best known for developing (with Alfonso Rueda) a theory proposing that a hypothetical "zero-point-field inertia resonance" might provide a physical explanation for the origin of inertia, and more controversially, might someday be used for spacecraft propulsion.
Anthony Peake grew up on the Wirral and moved away to university in the early 1970s. Since then he has worked as a human resources consultant across the UK and Europe. However his interests have always been in the relationship between human consciousness and reality and after a life-time of studying this area he has written his first book, a radical new angle on the phenomenon commonly known as near death experience.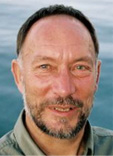 Peter Russell M.A., D.C.S. is an author, public speaker, and multimedia producer who is recognized as a leading thinker on consciousness and contemporary spirituality. He coined the term "global brain" with his 1980s bestseller of the same name in which he predicted the Internet and the impact it would have on humanity. His books, which include Waking Up in Time, and From Science to God, have won international acclaim, being translated into more than twenty foreign languages.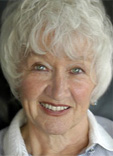 Elisabet Sahtouris, Ph.D is an evolution biologist, futurist, author and consultant on Living Systems Design. Dr. Sahtouris shows the relevance of biological systems to organizational design in businesses, government and global trade. Her books include A Walk Through Time: from Stardust to Us, Biology Revisioned, co-authored with Willis Harman, and EarthDance: Living Systems in Evolution.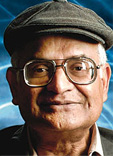 Professor of physics at the University of Oregon's Institute of Theoretical Science for over 30 years, (now retired) Dr. Amit Goswami is a revolutionary in a growing body of renegade scientists who in recent years have ventured into the domain of the spiritual in an attempt both to interpret the seemingly inexplicable findings of their experiments... and to validate their intuitions about the existence of a spiritual dimension of life.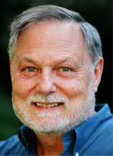 Duane Elgin is an internationally recognized speaker, visionary author and trans-partisan media activist.  His books include: The Living Universe, Promise Ahead, Voluntary Simplicity, and Awakening Earth. With Joseph Campbell and other scholars, he co-authored the book Changing Images of Man.In 2006, he received the international "Goi Peace Award" in recognition of his contribution to a global "vision, consciousness, and lifestyle" that fosters a "more sustainable and spiritual culture."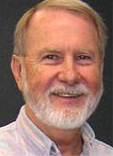 Oliver Markley is Professor Emeritus and former Chair of the graduate program in Studies of the Future at the University of Houston-Clear Lake (UHCL)–a program that has subsequently moved to the main campus of the University of Houston. His career began as a design engineer but quickly shifted to social psychology and proactive policy research on possible/probable/preferable alternative futures.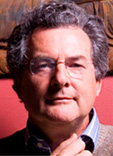 James O'Dea is the Lead Faculty and Co-Mentor of The Shift Network's Peace Ambassador Training program, an advanced course that provides rare access to the leading peacebuilders from around the world. He is also currently Co-Director of The Social Healing Project funded by the Kalliopeia Foundation.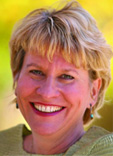 Marilyn Schlitz, PhD is President and CEO of the Institute of Noetic Sciences, where she has worked for 15 years. Her work focuses in psychophysiology, cross cultural healing, and consciousness studies. She has given lectures, conducted workshops, and taught all around the country. She has been featured in various writings, interviews, and videos and has authored and co-authored numerous books.
Dr. Nitamo Federico Montecucco is the Medical Director of the Global Village in Italy. He is a qualified doctor, an expert in psychosomatic medicine, and carries out research into the psychoneurology of states of consciousness and meditation. He uses bodywork, rebirthing, regressions, emotional release and meditation techniques, which are suitable for the treatment of all medical pathologies caused by psychological, emotional or energy, blocks..
Frequently Asked Questions
Q: What is a virtual course?
A: It's a great way to engage live teachings and each other from the comfort of your home! All you need is a phone line (or an equivalent voice service). If there is more than one person in your household taking the course, you will each need your own line. We use MaestroConference to make it just like an in-person event, where you can ask questions, participate in groups, and deepen your exploration of the course themes.
Please note that dialing MaestroConference from your phone is a regular toll call to California, and your telephone service provider will charge you according to your existing long-distance calling plan. You can also use Skype credit/subscription or Google Voice to dial in to MaestroConference, and you'll need to use your virtual keypad to enter your PIN and to indicate that you want to ask a question. Other options include calling cards and discount long-distance carriers, and we also have a webcast which is free to use from anywhere in the world.
Q: Can I get benefit from the course if I miss the live classes?
A: Absolutely! You can download the recordings and transcripts of all course sessions from our online media archive, so you never need to worry about missing live calls. You can also engage the full community and leaders on our private community website.
Q: Can you tell me about the Private Course Group?
A: We will have a private community group for all course participants on our Shift Movement that will support you in making connections with others, sharing insights, engaging in discussions, completing homework assignments and exchanging information about events and other activities that can supplement your transformational journey. You'll have the ability to share your experiences, projects, and growth throughout the Course.
Q: Are there scholarships available for this Training?
A: Yes, we always make a certain percentage of spaces available for partial scholarships, giving preference to those in developing countries or doing important but underpaid work to which they can apply the training material immediately. If you would like to apply for a scholarship, please review our guidelines, which include a link to our online application form.
Q: What is your refund policy?
A: Your satisfaction with The Shift Network and this course is our highest priority! If you find that the course is not meeting your needs, please visit our support site and submit a request at support.theshiftnetwork.com so that we can address your concerns. We offer a satisfaction guarantee for a full two weeks so that you can try out the course risk-free. The deadline to receive a full refund is before the start of the third class on Dec 31st, 1969. Submit refund requests at support.theshiftnetwork.com with the subject "Refund request".
Q: How can I reach Customer Support?
A: Please visit our Customer Support Center, where you should be able to find the answer to your question or the solution to a problem. And if you can't, you can submit an online request form and we'll get right back to you.
Q: What are the benefits of telling my friends to join the program?
A: You can sign up as an Affiliate of The Shift Network and receive 20% for anyone that you introduce who registers for the virtual event. If you bring five friends into the event, you can cover your own! Register at theshiftnetwork.com/affiliate and you'll receive a promotional link to use.