2021 Catalyst, Issue 14 – The Shift Music Festival & Visionaries Summit
Shift Network Update
By Danielle Angelo, Executive Producer of The Shift Music Festival & Visionaries Summit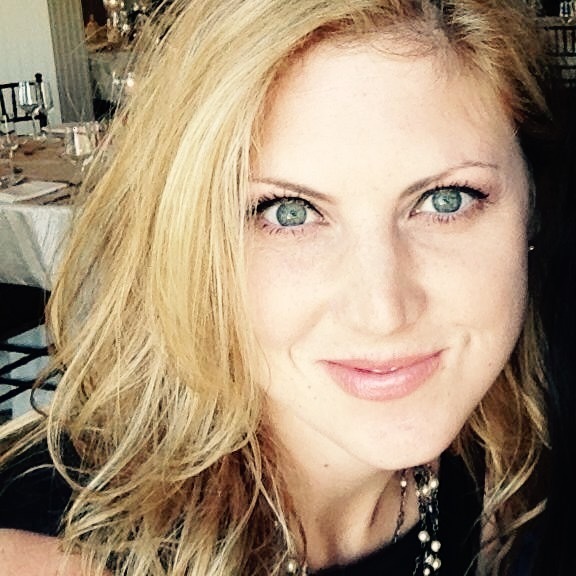 Have you longed to be surrounded by like-minded people who want to change the world we live in… through culture, art, and philanthropy?
If this sounds like you, please join us online next week for the second annual The Shift Music Festival and Visionaries Summit.
This powerful 3-day event takes place online Friday, September 17 through Sunday, September 19 — and kicks off a global call to action to plant one million trees in the next year.
For the 2021 event, we've partnered with TreeSisters — a social change and reforestation nonprofit that focuses on tropical forest restoration projects that are ethical, are community-led, expand natural forest cover, and aim to avoid further deforestation. 100% of donations go toward sustainable reforestation efforts.
Attending The Shift Music Festival and Visionaries Summit is completely free… and we invite you to donate to TreeSisters after you sign up.
We've gathered together a powerful lineup of over 100 changemakers, thought leaders, artists, and creatives from around the globe to unite with one vision — to change the world together.
The Shift Music Festival and Visionaries Summit stages will be filled with inspiring, authentic, and world-changing musicians, including John Butler, Xavier Rudd, Deva Premal & Miten, Beautiful Chorus, Rising Appalachia, Fink, Krishna Das, and many others...

You'll also experience heartfelt keynotes, impactful panel discussions, and exclusive experiences with world-renowned leaders such as Deepak Chopra, Dr. Jane Goodall, Bruce Lipton, Marianne Williamson, Michael B. Beckwith, Paul Stamets, and many more...
Throughout the event, we will be offering a robust schedule with multiple impact stages to choose from — filled with soul-enriching inspiration, education and conversation, deep transformative practices, powerful healing work, ecstatic music celebrations, inspiring film screenings, and real game plans for change.
The greatest danger to our future is apathy. Every individual matters. Every individual has a role to play. Every individual makes a difference.
— Dr. Jane Goodall, Keynote Speaker
Let's do this together — one free ticket and one tree at a time. Sending much peace, love, and light to you... and we truly hope you can join us.
Register for this free event here!

---
Would you like to join The Shift Network team?
We are seeking unique and talented individuals for important positions at The Shift Network. If you're inspired and passionate about joining our team, please click here for more information about these positions. The Shift Network is committed to creating a diverse environment and is an equal-opportunity employer.
Movement News
The New Awakening — 5-Day Virtual Event
Are you ready to be awakened? Beloved Shift faculty Grandmother Flordemayo cordially invites you to a once-in-a-lifetime online spiritual retreat. This auspicious event takes place over five days during the cosmic convergence of the September Full Harvest Moon and the energy of the Autumnal Equinox.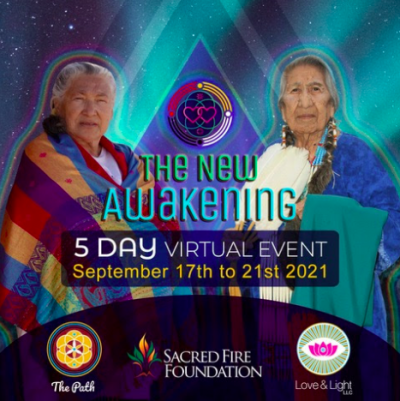 Join Lakota and Mayan Grandmothers… dear friends Unci Rita Long Visitor Holy Dance and Grandmother Flordemayo — two of the original founding members of the International Council of Thirteen Indigenous Grandmothers — as they come together to help interpret this new awakening for humanity.
The event runs daily from 9:00am to 11:00am Pacific, September 17-21, 2021. The Grandmothers will share their wisdom and messages, planting and nurturing a universal prayer for everyone and everything that is.
Each webinar will be recorded and sent to registrants.
Space is limited, so please sign up early — right here! (Please note: you must register for each day individually.)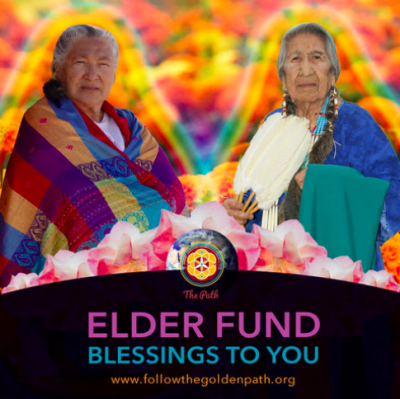 Also… the prayer of the Grandmothers needs to be heard and your financial support can make this happen.
If you are unable to contribute, we ask for your prayers for the success of this gathering.
They are working diligently to create a sacred container for ALL of us — honoring the ancient ones, the land, all Elders, esteemed guests, and everyone attending from near and far.
As you can imagine, the expense of co-creating this gathering on short notice has many details and associated costs.
Shift Spotlight
Experience the Healing, Gentle Movements of Tai Chi to Cultivate Balance, Strength & Nourishing Calm — A free video event with world-renowned Tai Chi, Qigong, and Chinese Martial Art Master Helen Liang. Discover how the ancient Chinese martial art Tai Chi can center, harmonize, and calm you with gentle movements that cultivate internal and physical strength, flexibility, and mental focus. Wednesday, September 15, at 5:30pm Pacific

---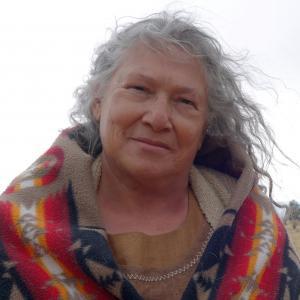 How the Indigenous Path of Curanderismo Can Transform You and the World — A free video event with universal healer, visionary, and dreamer Grandmother Flordemayo, founder of The Path. Learn how Grandmother Flordemayo's spiritual tools help her (and can help you) navigate life's ups and downs — and why surrendering to the moment is the first step on your spiritual journey. Saturday, September 18, at 10:00am Pacific

---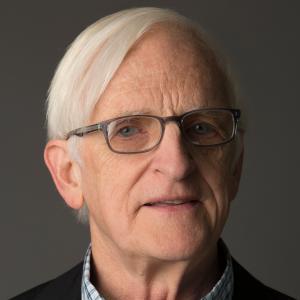 Discover St. Hildegard of Bingen's Alchemies to Heal & Evolve Your Soul — A free video event with renowned spiritual pioneer Matthew Fox, author of over 30 books. Be inspired and empowered by St. Hildegard's most pertinent teachings for these times, and experience a powerful meditation accompanied by her music and mandala painting inspired by winged spirits — to call healing angels into your own life. Wednesday, September 22, at 5:30pm Pacific

---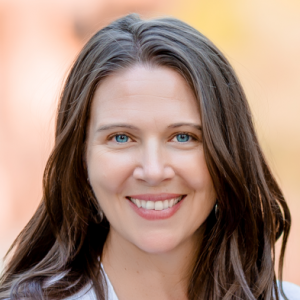 How to Honor Your Empathic Gifts by Shifting Over-Sensitivity Into Powerful Intuition — A free video event with author, speaker, and teacher Wendy De Rosa, founder of the School of Intuitive Studies. Experience a guided practice to soothe and clear your throat chakra — the portal to energetic and spiritual blocks — so you can maintain stronger energetic boundaries and connect with your deepest truth. Saturday, September 25, at 10:00am Pacific

---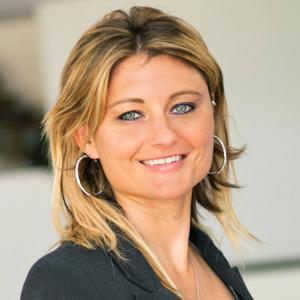 Unlock the Self-Healing Capacity of Your Mind to Dramatically Transform Your Health and Your Life — With world-renowned mind/body energy expert Brandy Gillmore. Access your ability for self-healing using powerful techniques to reprogram your subconscious mind, release energy blocks, and override ingrained patterns... so you can manifest and sustain a healthier, more joyful, and successful life. New 7-Week Live Video Training Starts Tuesday, September 14

---
Catalyst Back Issues
Click here to see all previous issues of Catalyst.