With Mayan Elder, Curandera, Universal Healer, Visionary, Dreamer & Founder of The Path
Grandmother Flordemayo
---

Learn how Grandmother Flordemayo's spiritual tools help her (and can help you) navigate life's ups and downs — and why surrendering to the moment is the first step on your spiritual journey.
My prayers are a dialogue with the spirit of the Mother.
And She's the one who brings all of it together.
— Grandmother Flordemayo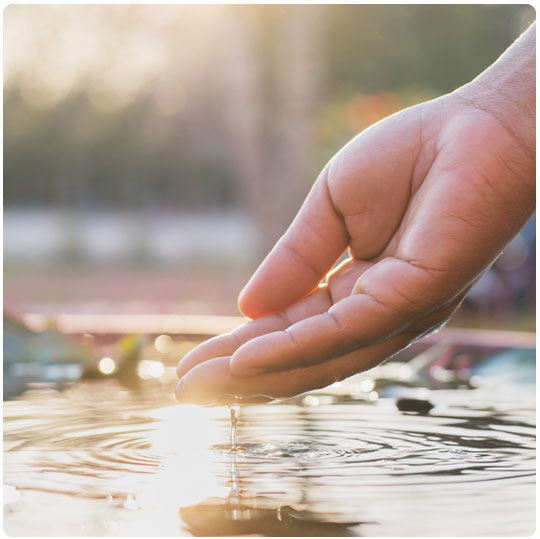 As the world continues to change at a rapid pace, many of us are seeking authenticity, what's real and true, like never before.
We long to live in alignment with our deepest intentions and values — to feel empowered in our own spiritual journeys as we manifest our grace and knowledge in the world.
A sense of connection and community feel essential to our understanding of our place in the world, yet travel and gathering are limited for many of us right now...
These days, more spiritual seekers are turning to our lineage bearers, the keepers of the wisdom we need to navigate these times. This wisdom plays out in each of our lives differently, yet connects us all.
In many communities, spiritual seekers often turn to a curandero, a traditional shamanic healer and practitioner of the Indigenous folk healing system of curanderismo.
The curandero is often a leader in the local community — and a source of healing, wisdom, and connection to the Divine.
We're honored to invite you to a new online workshop with Grandmother Flordemayo, a beloved curandera espiritu, or a healer of divine spirit.
A revered Mayan elder, Grandmother Flordemayo will share how strong spiritual tools help her navigate life's ups and downs. As she'll explain, it always starts with surrendering to the moment...
She was raised with the knowledge that each prayer unfolds right at the moment. As you'll feel during your hour with Grandmother Flordemayo, her prayers are a profoundly collective experience, yet her authenticity and humility allow the prayers to flow through her and each person differently. It's all part of the great mystery.
Grandmother Flordemayo will also walk you through a simple water ceremony. You'll reflect upon life's blessings as you give thanks for the water on this earth — and the life this element brings as you infuse the water with prayer.
This sacred event will unfold spontaneously — Grandmother Flordemayo is beloved for not teaching in a linear fashion. Instead, she follows her inner guidance as Spirit speaks through her, sharing exactly what each of us needs to receive in the moment. Join us and surrender to the moment as you absorb the timeless wisdom and beautiful prayers of Grandmother Flordemayo.
In this 60-minute free online event, you'll:
Participate in powerful opening and closing prayers, sent out into the 4 directions
Experience a beautifully simple water ceremony to celebrate our relationship with Mother Earth, led by Grandmother Flordemayo
Explore the ways you can align and surrender to Spirit so you can cultivate a greater appreciation for being alive
Discover how practicing spirituality leads you to your highest authentic self
Hear stories of Grandmother Floredemayo's upbringing, and the fascinating details of her work as a Curandera
Grandmother Flordemayo, who was born and raised in the Mayan tradition, was chosen to be one of the 13 Indigenous Grandmothers, a group predicted by prophecies that's committed to bridging the ancient and modern worlds to weave the human family together again.
During this mini-workshop, you'll also hear about her new 7-week community-focused course — a magical, spiritual journey of healing to help you identify and tap into your own spiritual gifts.
Sign Up Now
Join this FREE video event with Grandmother Flordemayo to receive healing prayers and experience a sacred water ceremony led by a legendary Mayan elder.

Free Video Event
Your information is safe with us! We'll never share or sell it, and will use it only to send you notifications about this program and other related information from The Shift Network. Each email we send contains an unsubscribe link for your convenience.
What People Are Saying About Grandmother Flordemayo...

"Her wisdom brings ancient teachings that help us live our daily lives knowing all Life is sacred."
I have known and walked with Grandmother Flordemayo for almost 20 years. Her humility and deep love and devotion to the Maker of Life has inspired me and touched many. Her heart and her prayers are a beacon of Light. Her wisdom brings ancient teachings that help us live our daily lives knowing all Life is sacred. The Ancestors and Star Nation are present in her offering guidance and lighting our way. When you sit with Grandmother Flordemayo, the presence of the Great Mother flows. She is truly a woman of prayer, and that prayer is in action.
— Grandmother Jyoti Ma, founder of The Fountain, co-founder of the Center for Sacred Studies, delegate of the Mother Earth Delegation of United Original Nations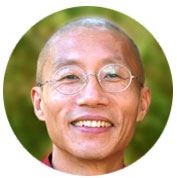 "Her connection, vision, love, simplicity, and depth can open a gateway for you to discover and cultivate for the rest of your life."
It is such a blessing to be in the presence of Grandmother Flordemayo. It is truly a gift to receive her ancient and cosmic wisdom teaching. Her connection, vision, love, simplicity, and depth can open a gateway for you to discover and cultivate for the rest of your life. It is tremendously important for this time of humanity and uncertainty.
— Master Mingtong Gu, founder, CEO, and Qigong Master of The Chi Center for Wisdom Healing Qigong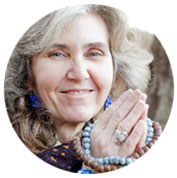 "Grandmother Flordemayo is one of the most powerful women I have ever met..."
Flordemayo is a gift of the Universe who actively cultivates her relationship with the Divine and graciously shares the guidance she receives with those who gather with her. She takes care of the seeds and simple things, and reminds us to do the same. Grandmother Flordemayo is one of the most powerful women I have ever met, and it is a deep honor to play music while she prays.
— Mz. imani, interfaith minister, ceremonial musician, and curator of SoulFire Sanctuary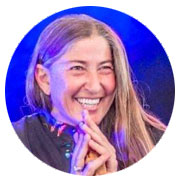 "Grandmother Flordemayo touches my heart..."
The wisdom of our elders is the greatest and most precious gift that we can receive in these troubled times. Wisdom delivered with humor and humility, in words both eloquent and inspiring, spark the inner knowing in those who hear them. Grandmother Flordemayo touches my heart and shows me how to be a more complete human being whenever I see her, whether in person or in video. Her words, heard or read, are direct transmissions of a star-being living a grounded earth walk. As a keeper of seeds, she sows seeds wherever she goes. It is up to us to nurture them and follow her example in blessing Life. I gratefully travel to be where she is, to support the work she does on our behalf, in service to all she gives.
— Geri Littlejohn, flute maker, ceremonial musician, board chair of Pacifica: A Garden in the Siskiyous
"Her beauty walk is the truth she walks and shares..."
When our prayers are heard by Creator, there is no accident, from the day we were to meet, the joy, love, and remembrance we have for each other comes into our soul. When I close my eyes, the love and light shines around my Sister, Grandmother Flordemayo. Her beauty walk is the truth she walks and shares with all who choose to receive.
— Grandmother SaSa Swan of the North, elder and Indigenous leader
"... truly one of Earth's greatest protectors of all the family of life..."
Grandmother Flordemayo, universal healer, curandera, the humblest of holy people, is truly one of Earth's greatest protectors of all the family of life, light, and nature. I am a vitally repaired healer who is so proud to stand in allegiance with deep gratitude for the great circle of women of wisdom, of faith, of love, sustainers of life, right beside sweet Grandmother Flordemayo.
— Suzanne Lewis, healer, spiritual community leader, her-storean, teacher, author, gourd starseed artist
About Grandmother Flordemayo
Raised by her mother, who was a midwife, Grandmother Flordemayo grew up in the highlands of Central America in a family of Mayan healers. She travels the globe to share healing and to foster a more spiritual understanding among humanity.
She founded The Path Inc., a 501(c)3 organization dedicated to the conservation and preservation of heirloom and heritage seeds. Grandmother Flordemayo is a founding member of the Church of the Spiritual Path, the Confederation of Indigenous Elders of America, the Institute of Natural and Traditional Knowledge, and the International Council of Thirteen Indigenous Grandmothers. She's a regular contributor of courses and talks for The Shift Network.