2021 Catalyst, Issue 8 – Qigong Global Summit
Shift Network Update
By Sharon Smith, host of the Qigong Global Summit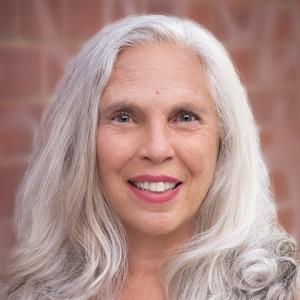 The Qigong Global Summit has arrived at the perfect time. This past year has challenged all of us to up our game when it comes to our health. In addition to observing social distancing, wearing masks, and taking our vitamins and supplements, many of us have looked for other solutions to our personal and global situation.
Those of you who are practitioners know the benefits of Qigong practice. But those of you who are unfamiliar with this body of knowledge are in for a treat. These useful and time-tested practices related to Chinese medical principles are wonderful to help us clear out the cloudy, grey, congested energy that's left over from our recent pandemic experience.
Qigong masters and practitioners have very important knowledge to share about how to work with our energy (Qi), and it's not about using magical thinking or taking a pill! It turns out that ancient Taoist Qigong techniques are perfect for contemporary life. By practicing mindful movement and meditation and consistently working with our Qi, we can cultivate greater health and longevity, vitality, balance, and inner peace.
It is my privilege to host the 2021 Qigong Global Summit from May 24-28, featuring a diverse international group of Qigong experts. Impressive masters, knowledgeable teachers, and dedicated Qigong practitioners will share their knowledge about using Qi to enhance your health and happiness with practices you can use right away.
Our presenters include Master Mantak Chia, Master Li Junfeng, Master Chun-Yi Lin, Robert Peng, Master Mingtong Gu, Master Helen Liang, Master Faye Li Yip, Lee Holden, Daisy Lee, Livia Kohn, Deng Ming-Dao, Dr. Roger Jahnke, Damo Mitchell, Violet Li, and many others, including NBA basketball player Emeka Okafor.
In these fascinating sessions, you'll gain valuable insights and learn useful practices for managing stress and pain, getting in touch with your breath, connecting with higher frequency energies in nature, appreciating the power of your sexual energy, and much more.
You'll hear inspirational stories of healing as well as adventure and mastery from practitioners who healed themselves from life-threatening diseases and traveled the world studying the power and mystery of Qi. You'll also find out about exciting research validating the anecdotal experiences of Qigong practitioners.
I invite you to participate in this unique 5-day experience. Please register here for free for the 2021 Qigong Global Summit. I look forward to seeing you there!
---
The Shift Network's first-ever Shift Your World Film Festival, from May 6-9, featured 15 transformational films and virtual discussions, and welcomed more than 24,000 registrants. Highlighted here is one of the festival's most popular films.
The Portal is an experiential documentary created as part of a bold global vision to overcome the chronic levels of anxiety, depression, PTSD, and trauma that we're facing today. This film brings to life the stories of six people who overcame great adversity using stillness and mindfulness, inspiring the audience to follow in their footsteps and realize the unique potential that all humans have to change our world — from the inside out.
Supported by insights from three of the world's foremost futurists — and a robot — the film unfolds as a beautiful, audiovisual spectacle that takes the viewer on their own mindfulness journey through the pain, joy and memory fragments of life. Exploring a new way forward, this powerful film will change lives for the better by bringing peace and calm to a very stressed world. It will open hearts and minds to an exciting vision for humanity, transformed, inviting all 7 billion people to make an enlightened planet possible by entering The Portal.
You can buy or rent The Portal here.
---
May is Mental Health Awareness Month
Our ShiftMakers with Marianne Schnall podcast features a wide-ranging interview with Arianna Huffington, the founder of HuffPost and Thrive Global. She discusses mental health, thriving, and women's wellbeing. The podcast episode will be broadcast on May 26.
We asked Arianna, "How do you define an ideal state of mental health and what do you personally do to stay mentally healthy?" Here's a 2-minute preview clip of the wisdom she shared.
---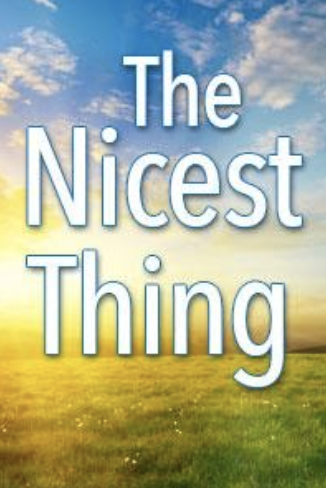 The uplifting story in this issue's "The Nicest Thing" section comes from New York Times bestselling author Katherine Woodward Thomas.
---
A Personal Invitation to the May 24-28 Qigong Global Summit From Your Host, Sharon Smith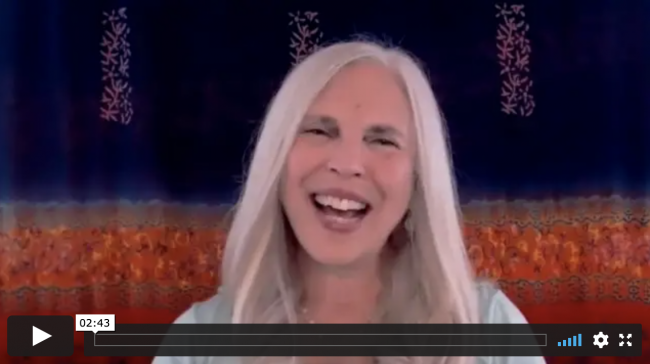 Hey there, I'm Sharon Smith, the host of The Shift Network's Qigong Global Summit that is coming up really soon, May 24-28. Those of you who practice Qigong know that it is such an important practice for these challenging times. And those who might be new to Qigong practice, you should be aware that research has shown there are numerous benefits, including building our immune system, releasing stress, and enhancing our ability to feel happier in our lives.
As a longtime practitioner and the summit host, I am absolutely thrilled to invite you to share the wisdom and knowledge of these very inspiring Qigong masters, dedicated teachers, and practitioners. All of them have a lifetime of knowledge to share with us.
To watch this 3-minute video and read the rest of the text, click here.
---
Would you like to join The Shift Network team?
We are seeking unique and talented individuals for important positions at The Shift Network. If you're inspired and passionate about joining our team, please click here for more information about these positions. The Shift Network is committed to creating a diverse environment and is an equal-opportunity employer.
The Nicest Thing
In this special video series, prominent authors, thought leaders, and others answer the question, "What is the nicest thing a non-family member has ever done for you?"
Katherine Woodward Thomas' Story
New York Times bestselling author of Conscious Uncoupling: 5 Steps to Living Happily Even After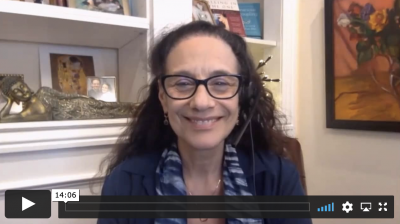 EXCERPT: I didn't feel loved by my family. And if I had to, if I was going to draw it like an art piece, I would literally have drawn like a black hole right in back of my heart here. And it would be such a vortex where it felt so open and so raw, like a wound, like an actual wound. And I remember just turning to people who were sitting in back of me, complete strangers in a 12-step meeting and I would say, "Would you please be good enough to put your hand on my back?" And they would just put their hand on my back.
To watch the video and read the transcript of Katherine's 14-minute story about the angels who helped her overcome a lifetime of struggle and destructive behavior, click here.
---

Announcing the Launch of The R.A.C.E. Project!
A first-of-its-kind initiative to unify, magnify, and amplify our voices' and take action toward true racial healing
By Phoenix SInger, Marketing Strategist & Senior Copywriter for The Shift Network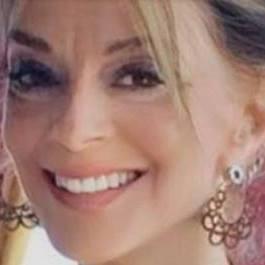 Among my most beloved possessions is a photo of me at a year old, held in my father's arms wearing only a diaper and a black band tied around my tiny arm. My family was at a rally in Chicago following the assasination of Dr. Martin Luther King, Jr. I was raised knowing the importance and passion of fighting against racism. And, as I grew up, I thought of myself as an activist... a true ally in the movement for racial justice and equity.
Through a variety of circumstances several years ago, however, I became painfully awake to how little I knew… and how my lack of real understanding around racial issues (and my own unconscious participation in perpetuating oppression) led me to do and say things that were always well-intended, but not always effective — and sometimes maybe even offensive at a level that was hidden well below my active awareness. That's when my dedicated self-education began, full throttle — a process that's ongoing and will never be complete.
As an advocate for education and action-oriented programs at The Shift Network, both within our beautiful company and in our external outreach, I am beyond honored to be contributing to a trailblazing initiative — The R.A.C.E Project (Reconciliation, Action, Community, Evaluation) — a powerful movement to dismantle racism by learning how to become an authentic ally, activist, and bridge builder... through a series of offerings, resources, events, workshops, courses, and unprecedented racial healing training programs that we're designing for YOU.
Starting Tuesday, May 25, the one-year anniversary of the day the world witnessed George Floyd's death at the hands of a white police officer, you'll have the opportunity to join a very special list — a community, in fact, of people who are committed to cultivating knowledge and taking action to address the racial divide that's oppressing and killing People of Color, and separating us ALL from the inspiring gifts we're here to share with each other.
With the collaboration this community will foster, we can begin evolving our planet into a sanctuary of justice, where the presence of love, peace, and equity is embedded in the way we operate and walk through the world. With deep gratitude and appreciation, I invite you to take your first step into this community of racial healers by learning about our Transforming Racism vision, and signing up to receive further information here.
And do invite your family, friends, and community members to join you. The world needs more people like YOU to help dismantle racism — at the highest level of involvement that suits them.
Feature Articles
You Matter to the Universe: Rediscovering the Universal Love of the Cosmos
By Robert Peng, a featured speaker in the Qigong Global Summit
If you stood under the vaulted heavens on a crisp summer night, gazed up, and became aware of the shimmering planets, stars, and galaxies that pixelate the vastness of space, what would you experience? If you imagined the universe as a giant being staring back at you as you gazed out at it, how do you imagine this being might feel about you? Does the universe relate to you with a sense of wonder, mystery, and awe, or as a meaningless mite on a planetary mote swirling in a galactic cauldron lost in immeasurable time? To read more, click here.
Breathing and Embracing the Dao
By Helen Liang, a featured speaker in the Qigong Global Summit
I was diagnosed with terminal stage lymphoma in my mid-twenties, a time of boundless optimism and big dreams. My oncologist had exhausted all possible treatments, and I was told that I had a maximum of three weeks left to live. I was devastated and went into complete denial for months, until one day I was struck with a profound realization during my Qigong meditation. To read more, click here.
Qigong Self-Care to Heal and Uplift
By Kathryn Davis, a featured speaker in the Qigong Global Summit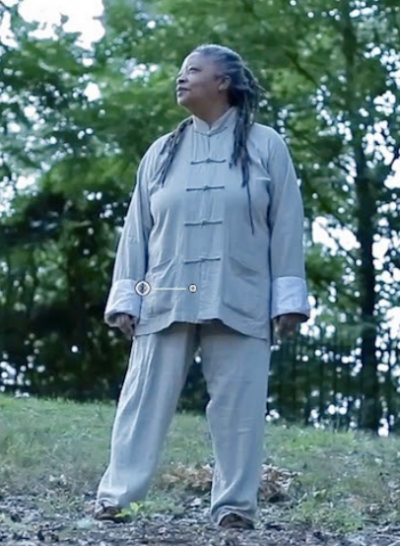 My first experience of Qigong practice was one of deep relaxation and a sense of body-joy. A feeling that I had never experienced before. Over time, my health improved, with my blood pressure coming under control and old injuries beginning to heal. My state of mind improved immensely and I developed a deep connection with the natural world. An unexpected benefit was that I began to detach from other people's opinions, in favor of contemplating life for myself, on my own terms. As a result of experiencing such positive results, I continued to pursue the practice to learn as much as I could. To read more, click here.
Folding the Hip Joints
By Violet Li, a featured speaker in the Qigong Global Summit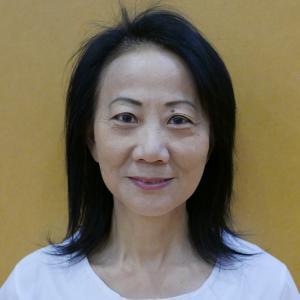 Folding the hip joints is an activity human being do a few dozen times a day if not hundreds. Ironically, it becomes challenging or awkward for a person to fold the hip joints for a specific Tai Chi (Taiji) movement. I was lost and totally baffled as far as how to execute it when I first studied the art. It was almost 20 years ago when my friend Sifu Tim Bruewer saw me practice a Tai Chi form. Tim is a man of integrity and never flatters others to be diplomatic nor criticizes fellow practitioners to boost his own ego. I asked him how I did it. He did not comment that I was good or bad but plainly pointed out that I didn't sit Kuas. I was dumbfounded and had no idea that without Kua sitting I wasn't considered to be doing Tai Chi at all. To read more, click here.
Racial Healing & Justice
May is Asian American and Pacific Islander Heritage Month
A note from Rev. Dr. Aliah MaJon, Chief Inclusion Officer for The Shift Network:
I have had the blessing of being made aware of a myriad of things around race and inclusion in my life. Six years ago, I first learned that during World War II there was a famous battalion made up of segregated second-generation Japanese men. I received this education through my association with the Museum of Tolerance in Los Angeles. The majority of these soldiers volunteered after they were expelled from their homes due to the bombing of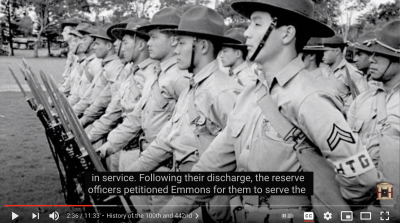 Pearl Harbor. They joined the army while they were being targeted for being Japanese, and a large number of them actually left their families back at home in internment camps. They were known as the 442nd Infantry Regiment , and their battalion was the most highly decorated unit for its size in U.S. military history. Here is an 11-minute video history of the battalion. And here is a 4-minute tribute video by the American Veterans Center.
Does anyone else feel like me? That there seems to be no logic in the confusing and paradoxical nature of a group of people who heroically show up as devoted to the values of a nation while also being seen as the enemy, or at the very least as an undesirable outsider? This experience has been shared by many groups of people in this country. My father's generation told stories about this same dynamic regarding Black men in the military during World War II.
My question is, How do we reverse these unfortunate circumstances and establish a universal norm of seeing everyone as valuable members of our society simply because they exist and are as much a part of humanity as everyone else? This big question must be answered soon, because much harm is being done for reasons that never seem to make sense when we really examine them. Right now in the United States, people with Asian and Pacific Islander backgrounds and heritage are being harassed and assaulted. It's way past time for this racial hatred to stop. Different communities of people are targeted for different reasons, and the legacy of fear, grief, and pain marches on.
As Phoenix spoke about above, The Shift Network is launching a collaborative initiative called Transforming Racism — a genuine and fully conscious journey to heal the racial divide and end systemic racism once and for all. Come, join us. Your heart and participation are needed.
Here's how to be an ally to the AAPI community and combat anti-Asian racism. And here are 10 concrete ways to support the Asian community.
In Conversation With H.E.R.: Why Black-Asian Solidarity 'Is So Important'
By Mia Nazareno, Billboard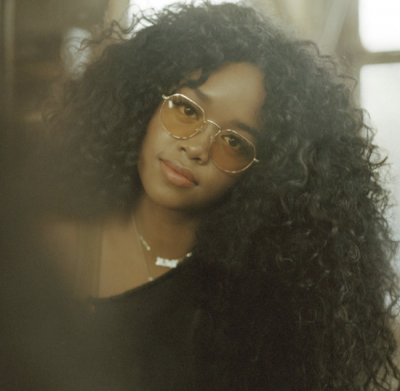 In a conversation with Billboard, the Grammy and Oscar-winning H.E.R., who is half-Filipino, talks about taking every opportunity to speak up, why solidarity between the Black and Asian communities "is so important," and even the Filipino dish she perfected during the pandemic.
Featured Media
The Voice of a River
Documentary film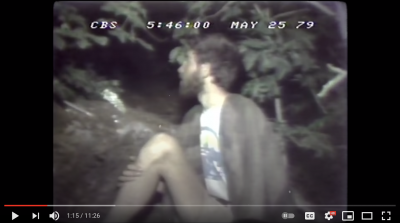 In 1979, Mark Dubois chained himself to a rock behind New Melones Dam in the USA's Stanislaus River Canyon and threw away the key. This was no empty gesture: if the Army Corps of Engineers continued to fill the reservoir, Mark would drown. This is a moving portrayal of the power of one person, rooted in reverence for the natural world, who can spark long-term changes for our society. Shift is honored to be an ally of Mark Dubois, a co-founder of Earth Day, and his wife Clare Dubois of Tree Sisters, who is also featured in the video. Click here to watch this 11-minute documentary video.
Already Free
Documentary film
Already Free is a film about ordinary people living thousands of miles apart who independently discover an innovative form of Qigong that offers the promise of health, inner peace, and true freedom. The practice transforms them in dramatic and profound ways, deeply touching everyone in their lives, and inviting a deep hope for humanity, the Earth, and our entwined destiny. To view the film and discover more, click here.
Movement News
New Earth Handbook & Workbook: Traveling Home Together
By Queen D. Michele
This book encourages the reader to look withIN rather than withOUT while being taken on a metaphorical journey of walking home from school/Earth. The Workbook brings to life the concepts and premises introduced in the Handbook. Introspections, Practices, Co-Creations and Affirmations assist the reader in maintaining resonance/residence in a New Earth state of consciousness. Click here to discover more.
---
The Little Book of Big Knowing
By Michele Sammons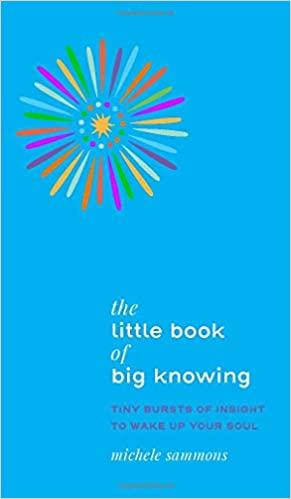 This book is filled with gentle reminders of why you are here, who you are at your core, and why your dreams matter to more than just you. A book written in short bursts so you can read in any order, the insights within are meant to nourish your heart, warm your soul, and help you to remember your true self. Click here to discover more.
---
Black and White Are Not Colors
By Susan Belanger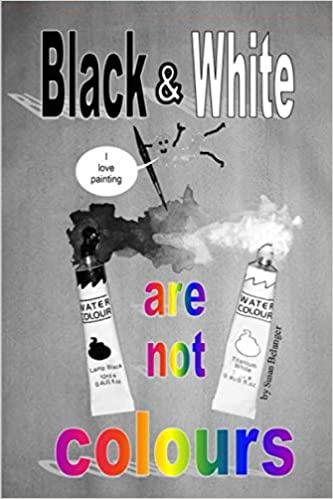 This book teaches children about colors and diversity through painting, hats, and skin color. The last few pages, which are for older people, offer ideas for discussions with young people. It is good to be different and it would be boring if we were all the same. The author is not making a profit from this book. Click here to discover more.
---

For several years, The Shift Network has hosted Indigenous leaders from around the world and invited them to share their sacred knowledge, rituals, and practices to guide us in a way of living that is sustainable, healthy, and just. We're thus delighted that the Global Indigenous Wisdom Library makes this "virtual council" of leaders and their wisdom available for everyone, everywhere for free. The Global Indigenous Wisdom Library is a collection of audio and video interviews featuring Indigenous leaders from around the world sharing prayers, sacred songs, prophecies, spiritual teachings, and pathways to healing, as well as concrete examples for birthing a new era — one in which all members of the human family are treated with respect, understanding, compassion, and justice. This sacred wisdom is important medicine for us all.
The production of The Global Indigenous Wisdom Library is a gift from The Shift Network, designed to inspire, inform, and involve you by highlighting the voices and important messages of Indigenous leaders from around the world. We want to give a heartfelt thanks to Hereditary Chief Phil Lane Jr. ("Brother Phil") for his partnership in helping create this Indigenous Wisdom collection. And we thank all the speakers who have contributed to this body of knowledge. To discover more, click here.
---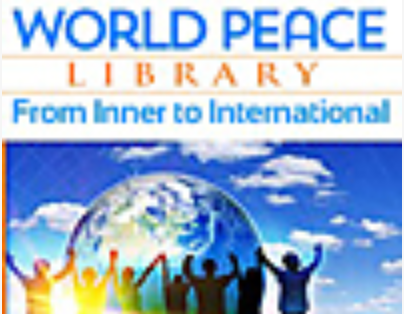 World Peace Library. Designed for the layperson and professional peacebuilder alike, the World Peace Library has over 425 audio and video interviews with some of the most remarkable, inspiring peacebuilders in the world available to you at NO COST. You'll find hundreds of hours of inspirational, peacebuilding, compassion-spreading talks and trainings at your fingertips with this FREE global resource. There's no way you can't come away from the World Peace Library deeply inspired, transformed — and part of the solution. Click here to find out how to take peace to the next level — and help co-create a global culture of peace that leaves a legacy of good for our children, our children's children and all of humanity and life on earth.
---

Book by Stephen Dinan: Sacred America, Sacred World. Infused with visionary power, Sacred America, Sacred World is a manifesto for our country's evolution that is both political and deeply spiritual. It offers profound hope that America can grow beyond our current challenges and manifest our noblest destiny, which the book shows is rooted in sacred principles that transcend left or right political views. To order your copy, click here.
---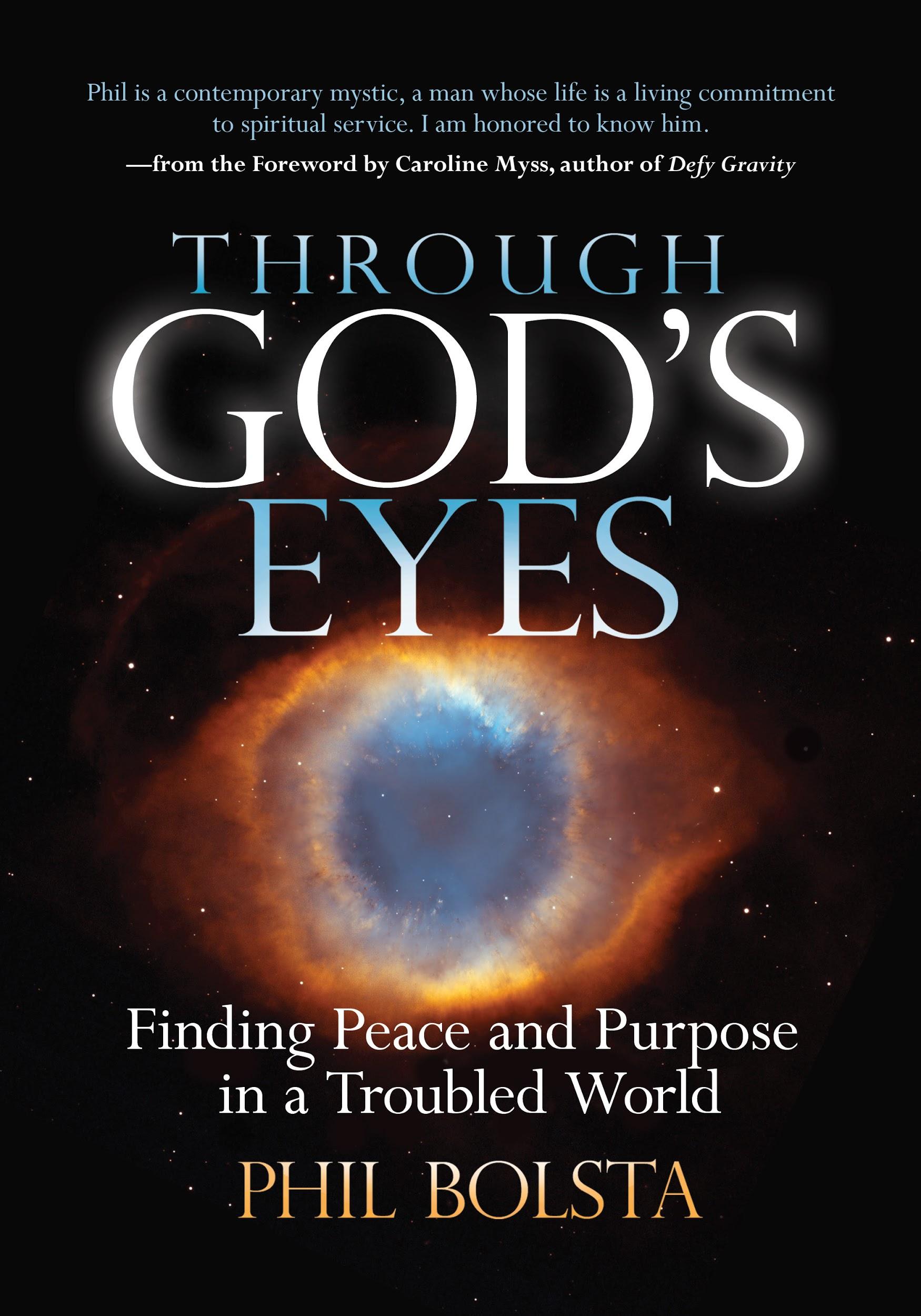 Through God's Eyes: Finding Peace and Purpose in a Troubled World by Phil Bolsta of The Shift Network. Through God's Eyes is a road map for living a more peaceful, beautiful life. It's the only book that shows you how dozens of spiritual principles interact, how to weave them together into a cohesive worldview, and how to practically apply this spiritual wisdom to bring joy and vitality to your daily life. For more information and to order your copy, click here. To request a free sample chapter from the author, email Phil at GodsEyes@me.com.
Through God's Eyes is a superb book, a truly enlightened piece of work that is an essential read for all people who are truly devoted to the care and refinement of their soul. Phil is a contemporary mystic, a man whose life is a living commitment to spiritual service. I am honored to know him.
— Caroline Myss, Author of Intimate Conversations with the Divine, Anatomy of the Spirit, and Defy Gravity

One of the most important books I've ever read. An incredible compilation of spiritual wisdom and insight. It's the owner's manual God should give you when you're born.
– Robert Peterson, Author of Answers Within
---
If you would like to submit something to The Catalyst, please see the submission guidelines: click here.
Shift Spotlight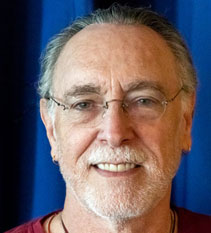 Become a Pilgrim on the Path of Love Through Devotional Chanting
With Krishna Das — A free video event with worldwide icon and bestselling Western chant master Krishna Das. Discover a powerful practice, Chanting of the Name, to help you remember your divine essence — and awaken the love that lives within you. Wednesday, May 26, at 5:30pm Pacific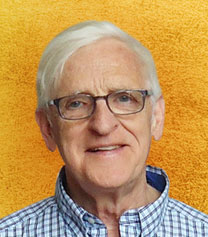 Find Inspiration and Healing in the Radical Teachings of St. Hildegard — A free video event with renowned spiritual pioneer Matthew Fox, author of over 30 books. Be nourished and inspired by the fascinating stories, heart-opening music, and profound writings of St. Hildegard of Bingen — and awaken to her teachings as an antidote for the maladies of our times. Saturday, May 29, at 10:00am Pacific
Discover Mind-to-Matter Science — A free video event with founder of the National Institute for Integrative Healthcare Dawson Church, PhD, bestselling author of Mind to Matter and Brain Bliss. Experience an EFT (Emotional Freedom Techniques) exercise for quickly releasing the chemical charge of negative thinking to promote the beneficial brainwave frequency of positive emotions. Wednesday, June 2, at 5:30pm Pacific
How to Align Your Energy Field With the Vibrational Medicine of Gemstones & Ancient Vedic Wisdom — With New York Times bestselling energy medicine expert and renowned spiritual teacher Deborah King. Discover how shifting your vibrational frequency can bring you into balance and wellness, while also making you happier and more at ease. Saturday, June 5, at 10:00am Pacific
Somatic Movement to Envision and Birth Your Inspired New Life — With Bernadette Pleasant, founder of Femme! and The Emotional Institute. Be guided through heart-centered somatic movement practices to release and learn from the pain your body is holding onto, to arrive at a renewed state of reconciliation, gratitude, and rebirth. New 7-Week Live Video Training Starts Wednesday, May 26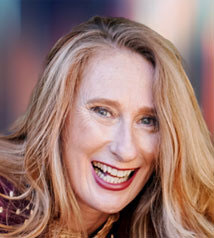 Embark on a Sacred Pilgrimage to Experience the Healing Energies of Mary Magdalene — With psychotherapist Elayne Kalila Doughty, founder of the Priestess Presence Temple. Follow along as Mary Magdalene guides you to uncover the wisdom and divinity within you — to overcome your challenges, navigate life's complexities, and enjoy the fullness of an empowered, creative, and joyous life. New 7-Week Live Video Training Starts Thursday, May 27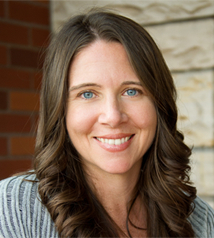 Heal Wounded Imprints and Inherited Energetic Imbalances to Cultivate Intuitive Power, Wholeness and Purpose — With author, speaker, and teacher Wendy De Rosa, founder of the School of Intuitive Studies. Clear the outdated personal and collective energies of the past to reclaim your authentic power, redefine energetic boundaries, and live in alignment with your divine purpose. New 7-Week Live Video Training Starts Tuesday, June 1
Become Your Own Medical Intuitive for Personal Healing — With award-winning author and internationally renowned teacher of medical intuition Tina Zion. Learn how to accurately access your medical intuition — by tuning in to your own senses, your energy field, and specialty guides — to gain profound insights into your life so you can support your own wellbeing and live a life full of purpose. New 7-Week Live Video Training Starts Thursday, June 3
Catalyst Back Issues
Click here to see all previous issues of Catalyst.