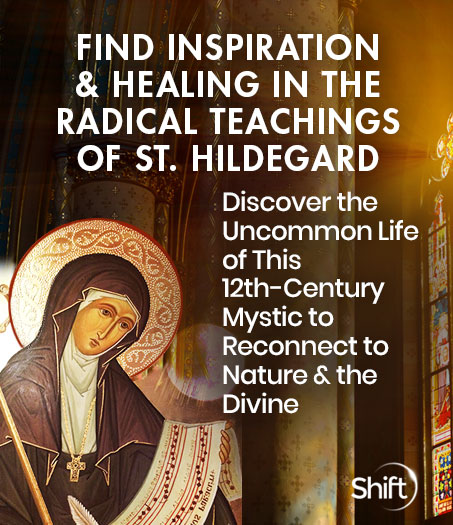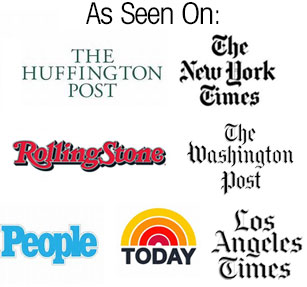 Be nourished and inspired by the fascinating stories, heart-opening music, and profound writings of St. Hildegard of Bingen — and awaken to her teachings as an antidote for the maladies of our times.
The Creator is a woman and her name is Love.
These are the words of 12th-century mystic Hildegard of Bingen, the brash and brilliant medieval abbess who rebelled fearlessly against the patriarchy of church and society.
She professed that God was female and male — and existed in all of the Cosmos and everything within it.
Hildegard's earth-centered beliefs and embrace of the Divine within nature made her claim the earth as "mother of all" and defend her fiercely — "the earth must not be injured, the earth must not be destroyed."
Throughout her life, her mystical visions — which started at age three — were revealed in her paintings and her theology.
This mystic, author, artist, composer, herbalist, preacher, and theologian — who oversaw her own monastery high on a hill in rural Germany — knew many centuries ago what is vitally important for us to understand and practice today...
We must acknowledge and honor our interdependence with all things. We must break the cycle of greed and destruction destroying Mother Earth. We must step up to fiercely protect and help her heal.
Hildegard maintained that the outer defiling of the natural world is mirrored by an inner drying up of our souls. Renowned spiritual pioneer Matthew Fox asks whether this same malady, which is at work in our time, is caused by our disconnect from what Hildegard called " the web of life," the Divine, and our deeper selves.
During this thought-provoking hour with Matthew — who's authored three books on this radical saint — you'll be nourished and inspired anew by Hildegard as she's brought to life through her inspirational writings, heart-opening music, and fascinating stories of her life.
We are all called to follow in her footsteps... to become, like her, a strong and compassionate nurturer of the Divine Feminine and keeper of the fires of creativity in humankind, who finds groundedness and hope in connecting with, honoring, and preserving Nature.
You'll gain important insights on how to tap into what Hildegard calls your "greening" power, which is your life-force energy, your connection to the Divine, and your innate ability to "make green" or help heal yourself, our communities, and the Earth.
And you'll learn, as Hildegard did, what it is to be a Spiritual Warrior, to foster harmony within oneself and the greater world by cultivating the qualities of the Sacred Masculine, including a strong sense of truth and courage to take action.
During this self-empowering 60 minutes, you'll:
Learn how Hildegard of Bingen's perspectives — radical for her time — offer us sage wisdom for healing ourselves, our fractured societies, and our ravaged Earth
Discover Hildegard as the Grandmother of Creation mystics, and how her visions help us connect more deeply with the Divine Feminine and the sacredness of life
Discover what Hildegard called our "greening power" — and why it's so important to tap into it now for personal and global healing
Learn why developing the Sacred Masculine within is just as important as cultivating the ways of the Divine Feminine — and how Hildegard did this
Be immersed in what Hildegard speaks of as "original goodness" and the beauty of the natural world as you connect with this profound mystic through her heartfelt music and a powerful reading of her healing words from the Book of Divine Works
You'll also hear about a new opportunity to expand your own spiritual journey by delving further into the wisdom and impact of Hildegard of Bingen with Matthew Fox, a true modern-day spiritual luminary, as your mentor.
In Matthew's new 7-week course, you'll discover how to put your spirituality into action — following in the footsteps of Hildegard of Bingen, who speaks to our deepest experiences, and whose compassion, courage, and resilience continue to echo and resonate in our spirits and in our world more than eight centuries after her passing.
Sign Up Now
Join this FREE video event with Matthew Fox and be nourished and inspired by the fascinating stories, heart-opening music, and profound writings of St. Hildegard of Bingen — and awaken to her teachings as the antidote for the maladies of these times.
Free Video Event
Your information is safe with us! We'll never share or sell it, and will use it only to send you notifications about this program and other related information from The Shift Network. Each email we send contains an unsubscribe link for your convenience.
What People Are Saying About Matthew Fox...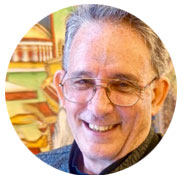 "I cannot recommend reading Matthew's books and taking his courses on Hildegard enough."
Hildegard of Bingen is one of the great prophetic rebels of all time, and Matt has written what I consider to be an absolutely thrilling and brilliant and passionate and extremely radical book about the woman that he studied for 30 years in Hildegard of Bingen. I cannot recommend reading Matthew's books and taking his courses on Hildegard enough.
— Andrew Harvey, author of The Hope and Turn Me to Gold: 108 Poems of Kabir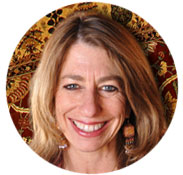 "I am grateful to the wise and joyous voice of Matthew Fox..."
I am grateful to the wise and joyous voice of Matthew Fox, who helps mystics like Julian of Norwich — and her sister mystic, Hildegard of Bingen — sing across the centuries and transfigure our hearts now, when we need them most.
— Mirabai Starr, author of Wild Mercy: Living the Fierce & Tender Wisdom of the Women Mystics and God of Love: A Guide to the Heart of Judaism, Christianity & Islam
"History will name Fox one of the great Christian spirits of our age."
— John Shelby Spong, author of A New Christianity for a New World
"(Matthew is) a major teacher and guide."
I think of Matthew Fox as "God's Talent Scout" for all the pivotal figures and ideas he has reclaimed for the reform of Christianity. He knows the sources and translates them into modern idioms for the rest of us! What he has done with Hildegard, Eckhart, and Aquinas himself makes him a major teacher and guide.
— Richard Rohr, OFM, Center for Action and Contemplation, Albuquerque, New Mexico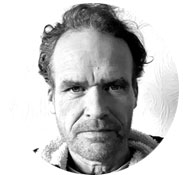 "Matthew Fox is the Obi-Wan Kenobi of spirituality."
Matthew Fox is the Obi-Wan Kenobi of spirituality. He has redefined what healthy spirituality is, and what it is not. We should place him at the same level of cultural importance as Thomas Berry, Gandhi, and Dr King.
— Steve Mortimer, Black Chapel Collective
"If one person deserves credit for the great Hildegard renaissance in our time, it is Matthew Fox."
If one person deserves credit for the great Hildegard renaissance in our time, it is Matthew Fox. Here in the long-lost legacy of Hildegard of Bingen, Fox found blindingly beautiful paintings, radiant writings overflowing with fresh insights of the deepest kind, prophetic wisdom, and engaged political spirituality. Here was a mystical genius who could help to illuminate the human soul spirituality, ecologically, politically — in every dimension of life.
— Mary Ford-Grabowsky, author of Sacred Voices
About Matthew Fox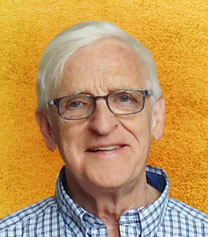 Matthew Fox is a prolific author of books dedicated to renewing the ancient tradition of Creation Spirituality, including Original Blessing, A Spirituality Named Compassion, and Christian Mystics. This earth-based mystical tradition is feminist, welcoming of the arts and artists, honors Indigenous wisdom, works with science, and is committed to interfaith approaches and eco, social, and gender justice.
Matthew's effort to reawaken the West to its own mystical tradition has sparked awareness of Hildegard of Bingen, Meister Eckhart, Julian of Norwich, and the mysticism of Thomas Aquinas, as well as the wisdom tradition that nurtured Jesus. His work helps reconnect science and spirituality by honoring the sacredness of the cosmos and interacting with contemporary scientists who are also mystics. He believes that "by reinventing work, education, and worship, we can bring about a nonviolent revolution on our planet."
He has written three books on Hildegard: Illuminations of Hildegard of Bingen, Hildegard of Bingen's Book of Divine Works, and Hildegard of Bingen: A Saint for Our Times.
Matthew received his doctorate summa cum laude in the History and Theology of Spiritualities from the Institut Catholique de Paris. A member of the Dominican Order for 34 years, he established an Institute in Culture and Creation Spirituality that operated for seven years at Mundelein College in Chicago, and for 12 years at Holy Names University in Oakland.
He founded the University of Creation Spirituality in Oakland in 1996, and was president and professor until 2005, when he left to create a pilot project to reinvent the educational experience for inner-city teenagers.
Matthew is a recipient of many awards, including the Gandhi King Ikeda Award from Morehouse College, which is awarded for dedication to peace, unity, nonviolence, and justice. He also received the Peace Abbey Courage of Conscience Award; other recipients have included the Dalai Lama, Mother Teresa, and Rosa Parks. He is currently a visiting scholar at the Academy for the Love of Learning in Santa Fe, New Mexico.