2022 Catalyst, Issue 5 – Qigong Global Summit
Shift Network Update
By Sharon Smith, host of the Qigong Global Summit
The Qigong Global Summit has arrived at the perfect time. Practices that impact our health and happiness are becoming more and more important for our survival, both individually and collectively.
Those of you who are practitioners know the benefits of Qigong. But those of you who are unfamiliar with this body of knowledge are in for a treat. These useful and time-tested practices related to Chinese medical principles are wonderful to help us clear out the stress and negative emotions that people all over the world are experiencing these days.
Tune in and learn from these dedicated Qigong masters and practitioners. They have very important knowledge to share about how to work with our energy (Qi), and it's not about using magical thinking or taking a pill! It turns out that ancient Taoist Qigong techniques are perfect for contemporary life. By practicing mindful movement and meditation and consistently working with our Qi, we can cultivate greater health and longevity, vitality, balance, and inner peace.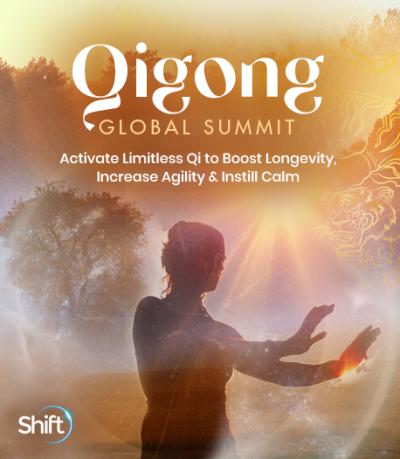 It is my privilege to host the 2022 Qigong Global Summit from March 14–18, featuring a diverse international group of Qigong experts — and guest hosts Daisy Lee and Lee Holden. Impressive masters, knowledgeable teachers, and dedicated Qigong practitioners will share their knowledge about using Qi to enhance your health and happiness with practices you can use right away.
Our presenters are the experts in the field: Master Mantak Chia, Master Chunyi Lin, Robert Peng, Master Mingtong Gu, Master Liu He, Master Faye Li Yip, Ken Cohen, Deborah Davis, Deng Ming-Dao, Dr. Roger Jahnke, Damo Mitchell, Daniel Reid, Violet Li, and many others, including researchers and medical experts, will share their wisdom and knowledge with you.
In these fascinating sessions, you'll gain valuable insights and learn life-enhancing practices you can start using right away. You'll hear inspirational stories of healing and find out about exciting research validating the anecdotal experiences of Qigong practitioners.
Please register here for free for the 2022 Qigong Global Summit. I look forward to seeing you there!
---
The uplifting stories in this issue's "The Nicest Thing" section come from two popular Shift faculty: Advanced Energy Medicine Practitioner Dr. Melanie Smith and Judith Kravitz, the Creator of Transformational Breath®.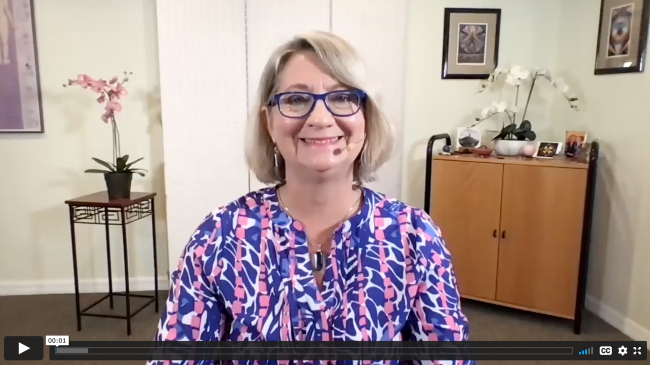 ---
A Personal Invitation to the Qigong Global Summit (March 14–18) From Host Sharon Smith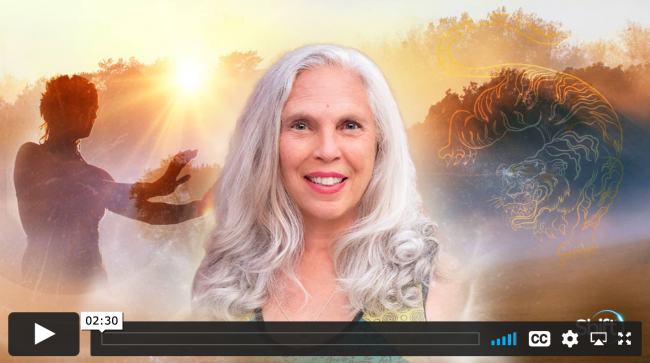 I'm Sharon Smith, the host of The Shift Network Qigong Global Summit, coming up March 14–18. Those of you familiar with Qigong know that cultivating our Qi, our life-force energy, with Qigong practice can help us navigate the times we are living in. For those new to Qigong, research has shown that it is a proven method with numerous benefits, decreasing stress, strengthening our energy on so many levels, and building our immune systems, to name just a few.
To watch this 3-minute video and read the rest of your invitation, click here.
Would you like to join The Shift Network team?
We are seeking unique and talented individuals for important positions at The Shift Network. If you're inspired and passionate about joining our team, please click here for more information about these positions. The Shift Network is committed to creating a diverse environment and is an equal-opportunity employer.
Upcoming Free Video Event

On Tuesday, March 15, join shamanic astrologer Terry Morgan — a graduate of Sandra Ingerman's Teacher Training — to explore her own signature work combining astrology and shamanic practice.
Astrology can often seem complicated, impersonal, and even superficial. Charts and symbols are often informative and useful, but can also be confusing and overwhelming. In this free 1-hour online event, Terry will make shamanic astrology direct and accessible.
During this journey beyond the data-driven understanding of astrology, you'll explore how:
You have a journey spelled out in the stars that's unique to you — an it relates directly to your time of birth, the Sun, and planetary alignment
Shamanic astrology can help you thrive in these challenging times as you understand your own shamanic astrological journey
You can become your own teacher and astrologist — so you can discover transformative insights into your own life path and take more control of your future
Discover Shamanic Astrology: A Wellspring of Self-Knowledge & Healing
Come experience a guided shamanic journey to the heart and spirit of the Sun to help you access planetary information about yourself — and return with revitalized life-force energy.
If you're ready to explore how shamanic astrology empowers you to attain a higher perspective of life and a more profound understanding of yourself — reserve your spot now.
---
Shift Impact Partner Spotlight
As we consider selecting our Impact Partner for each Summit, we look to support organizations and causes who take the wisdom of the content and make it available to a broader audience.
We are especially happy to promote organizations that offer our event participants a pathway to greater community involvement and sharing the event content with those in need.

For our 2022 Qigong Global Summit, we're happy to support the Healer Within Foundation, and specifically to contribute to the scholarship program for their Tai Chi Easy™ training.
Tai Chi Easy™ Practice Leader training is a 25-hour curriculum, currently offered by HWF through live, online courses and at in-person training locations around the United States. After completing the training, Tai Chi Easy™ Practice Leaders are fully empowered to help spread the knowledge in their community, and HWF encourages the formation of community and/or virtual (online) practice groups. To this end, HWF offers training scholarships to future Practice Leaders while also compiling a rapidly growing listing of practice groups. These free listings help connect people to practice opportunities around the globe!
Tai Chi Easy™ Practice Leaders around the globe are currently supporting end-users at their community level, helping to lower risk for preventable chronic diseases, improving sleep problems, managing pain, speeding rehabilitation, reducing depression and anxiety, assisting in recovery from addiction, and more. Won't you join them?
Learn more information about the Healer Within Foundation.
Explore upcoming Tai Chi Easy™ training opportunities.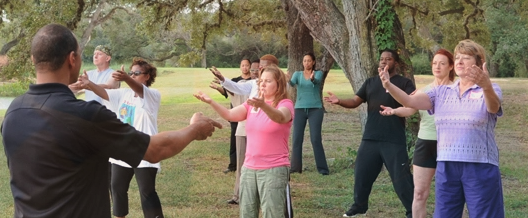 ---
The Nicest Thing
Racial Healing & Justice
"The UpShift" Podcast
Feature Articles
Sacred America, Sacred World
Movement News
Shift Spotlight
Catalyst Back Issues
Click here to see all previous issues of Catalyst.