Sign Up Now

to Clear Hidden Blocks in Your Energy Circuitry, Liberate Your Inner Healer & Amplify Your Power to Manifest

Discover the Next Level of Energy Medicine is a free event now playing through The Shift Network. Choose your preferred date and time below to access this mini-workshop with bioenergetic medicine pioneer, Sue Morter.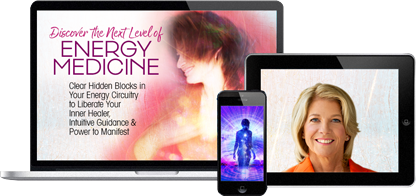 Your information is safe with us! We'll never share or sell it, and will use it to send you notifications about this program and other related information from The Shift Network. Each email we send contains an unsubscribe link for your convenience.