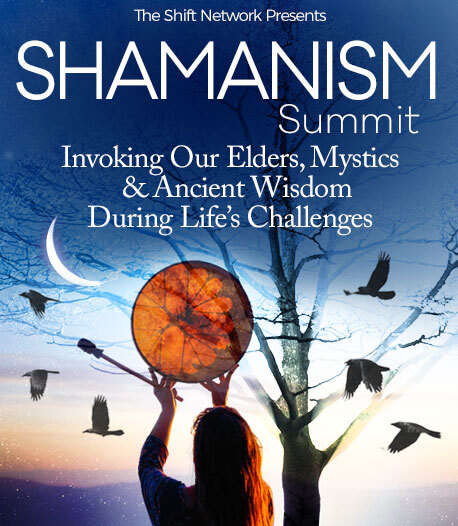 Swimming in the Mysteries
Guidance from the ancestors and ancient sources
The African Orishas are energies available to help us navigate spiritually through the incredible shifts of our time. Yeye Luisah Teish shares how we must learn to ask for guidance from the ancestors and ancient sources.
In This Session:
How to metabolize the grief and heart-break so we become more powerful and present
The power of the Orishas in modern times
A ritual for people dedicated to truth
Play Audio
Yeye Luisah Teish
Chief Iyanifa, Ile Orunmila Oshun, Storyteller-Writer-Speaker-Counselor- Artist
Yeye Luisah Teish is a writer, an arts activist and spiritual counselor. She is an initiated elder (Iyanifa) in the Ifa/Orisha tradition and a member of the Global Council for Ancestor Veneration. She has authored six books, most notably Jambalaya: The Natural Woman's Book of Personal Charms and Practical Rituals, a women's spirituality classic (1985 Harper & Row Publishers). She co-authored On Holy Ground: Commitment and Devotion to Sacred Land with Kahuna Leilani Birely (2015). Spirit Revealing, Color Healing is her book of Zen Doodles.
She has contributed to 40 anthologies, and magazines such as Ms., Essence, SageWoman, and Yoga Journal. Her books have been translated into German, Spanish, and French, and her prayers and poetry have been published in seven indigenous languages. She is a member of the Fountain and the Mother Earth Delegation of United Indigenous Nations. Her articles and artworks appear in Coreopsis: Journal of Myth and Theater, and the Cascadia Subduction Zone Journal of Speculative Fiction.
She has a Creative Writing Specialization Certificate from Wesleyan University (2016). She has designed, directed, and performed myth and ritual theater in Europe, Venezuela, New Zealand and The United States. She is the Spiritual Culture Consultant for Jubilee Justice Journey for Reparations, Restorative Justice for Oakland Youth, and  the Center for Sacred Studies. She has a Certificate in Food and Nutrition from  Stanford University, and is co-faculty of the Afro-botany Immersion program for Natural Choices Botanica. Yeye teaches courses and facilitates kinship groups online.