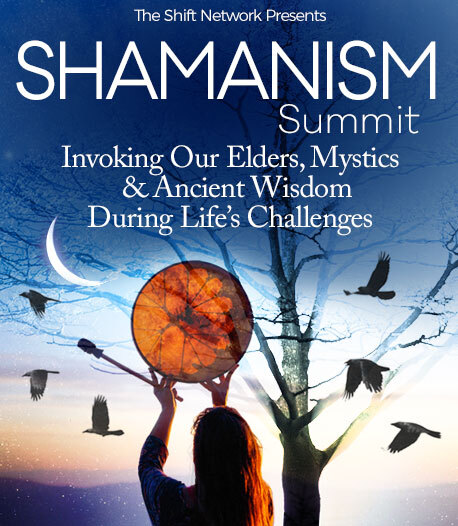 Melting the Ice of the Heart of Humanity!
Hosted by Michael Stone
With Angaangaq Angakkorsuaq
Angaangaq gives us insight into his work as a shaman and traditional healer. What for him is important in his work as a shaman and how he is working with people. The significance of ceremonies, finding balance, connecting mind and spirit, and nature. He discussed his intention in his work with people and answers what can shamanism contribute to the actual situation of the world.
In This Session:
Learn about Angaangaq's work as a shaman and healer which is based on the thousands of year old tradition of Greenland- a land which has never known war
Angaangaq will connect the listener to one's heart and melt the ice in the heart
Listeners will get a deeper understanding of the meaning of shamanic and spiritual work for the betterment of life on this Earth
Play Audio
Angaangaq Angakkorsuaq
Shaman, Elder, Teacher, Healer, Storyteller, Climate Environmental Activist
Born in Greeland in 1947, Angaangaq Angakkorsuaq is an elder, traditional healer, spiritual teacher, and Shaman. He grew up in a remote village in Greenland, where his grandmother recognized his gift to continue the healing tradition of the family, and trained him in shamanic practices. His spiritual task, given to him by his mother, is "to melt the ice in heart of man." As a young man in 1975, he received the task from the elders to be their "runner." His mission was to bring the world the message of the melting of the Big Ice in Greenland, and this work took him to more than 70 countries around the world.
Today Angaangaq is a keynote speaker at international conferences on climate change, environmental issues, and indigenous affairs, and has represented the Arctic people at the UN General Assembly. He's met with personalities including Nelson Mandela, Mikhail Gorbachev, Pope John Paul II, Pope Francis, and the Dalai Lama. He's participated in several documentary films and shares his knowledge with universities, schools, companies, retirement homes, and prisons.
His teachings come from the Eskimo-Kalaallit, a thousand-year-old, peaceful culture that has never experienced war. These teachings have enabled people to survive in one of the harshest places on earth. They call us to bridge the distance between our minds and hearts, through strength and gentleness, compassion and love, courage and determination, to allow for personal and global transformation and healing.