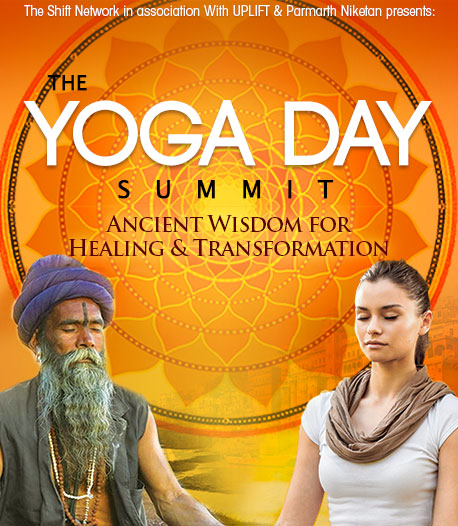 A Medicinal Blend Yoga ceremony and healing
Hosted by Philip Hellmich
With Ana Forrest & Jose Calarco
Join the Creatrix of Forrest Yoga, Ana Forrest, and Indigenous Peoples Cultural Arts Ambassador, Jose Calarco, for this dynamic conversation around their offering of yoga, ritual, and music as powerful medicine for our modern lives. You'll discover easy tools that you can apply to your life immediately to shift gears into a higher vibration and a more grounded, vital way of being.
Play Audio
Ana Forrest
Creatrix of Forrest Yoga
Ana Forrest is an inspiration and has been changing people's lives for over 45 years. She is an internationally-recognized pioneer in yoga and emotional healing. She is the Creatrix of Forrest Yoga, a mystic, visionary, philanthropist, author, and Medicine Woman. Ana crafted Forrest Yoga while working through healing from her own life's traumas – abuse and addictions, the helplessness around the addictions, and the ongoing suffering from chronic injuries & illnesses. The process of healing herself inspired her to teach others about what really works to heal themselves physically, emotionally, mentally, and spiritually.
Ana is the recipient of a Los Angeles Mayoral Commendation recognizing her outstanding teaching and healing work in the community, the first time a major U.S. city bestowed such an honor on a yogi or yogini. Ana and Jose have a saying: "Authenticity in Spirituality can be gauged by our conduct in everyday life". With their dedication to global healing, the couple co-creates a magical and safe arena for transformation. To learn from Ana & Jose means to dive into a transformational treasure chest. They continue to teach throughout the year around the world.
Jose Calarco
Director Descendance Aboriginal Dance Company & Forrest Yoga
Jose Calarco has a flourishing 30-year, international career in the arts, health, and yoga. He's covered almost the entire spectrum of experience — from producer and administrator of large-scale events, to innovative artistic director in the fields of dance, film, theatre, yoga, and music, including director of the Descendance Aboriginal Dance Theatre. www.descendance.com.au
In 2014 he joined forces with Ana and brings a long history of shamanism and healing into Forrest Yoga events. He's incorporated ceremony, music, dance, ancient healing techniques, veganism, and First Nation philosophies into Forrest Yoga, helping students move from the ordinary to the extraordinary.