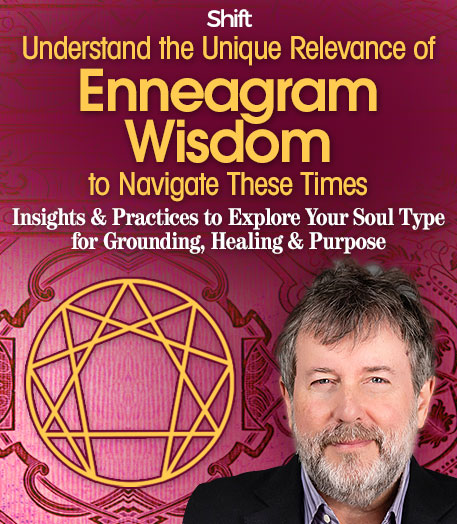 Knowing your type is just the beginning of what the Enneagram can teach you — the additional knowledge you gain from exploring its ancient origins can drive your spiritual growth and help you find your true essential self.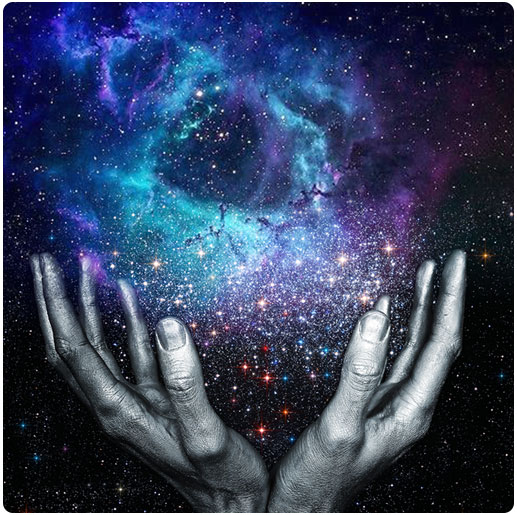 Have you wondered if there's some sort of purpose or meaning behind this pandemic?
Should we all be doing more during this stay-at-home time beyond just learning to play the guitar and make sourdough bread?
Maybe this is a big cosmic timeout to get clarity and rethink the purpose of our lives. This collective pause might be allowing us to progress in creating a better world — and a higher state of being — where instead of anesthetizing ourselves with the ordinary humdrum of our day-to-day lives, we create lasting change.
If you're familiar with the Enneagram, you know that in its base form, it's a system of personality typing that describes patterns in how people interpret the world and manage their emotions. On a deeper level, it drives transformation of consciousness so you can realize your essence, your true self... increasing both your individual and our collective awareness.
Each of the nine Enneagram types is characterized by its own set of behaviors, motivations, and fears. The Enneagram is less about nine types of people, however, and more about nine paths back to our true selves.
If we can't be self-observant, relatively free from our ego and delusions to truly see our strengths and weaknesses, then we can't self-correct. The Enneagram helps tell us the truth about who we really are so we can get clarity and connect with the authentic source of our divine identity.
In this special 60-minute event, Russ Hudson, one of the leading scholars of the Enneagram, will help you understand your type, so you can open yourself to higher states of awareness and work on the conscious manifestation of your essential self.
Russ will also discuss the Fourth Way, once taught by George Gurdjieff, a 20th-century Russian spiritual teacher, who believed people normally live in a state of "waking sleep" and that they need to overcome this to find their place in the universe and their objective purpose in life.
Russ will lead an exercise on prayer and meditation. He'll walk you through Gurdjieff's belief that you must be fully present to pray and, if you are, your prayers will yield results.
Russ will guide you into being fully relaxed and grounded. You'll be present in the moment, receptive to creating change and being of service with an open heart.
During this special online event, you'll also discover:
The rarely told history and mystical background of the ancient Enneagram
The 9 Enneagram types and the motivations behind the behaviors of each
How many of the ancient teachings of the Enneagram are especially relevant during the pandemic
How Gurdjieff's Fourth Way can harmonize your body, mind, and emotions
A renewed sense of purpose so you can see your life in a bigger context
People who attend this event will go beyond seeing the Enneagram as a superficial Myers-Briggs-type tool that assesses personality types. With the tremendous insights of Russ, you'll see how the Enneagram can lead you on your true calling of finding your essential self.
During this FREE online event, you'll also hear about a 7-week opportunity with Russ to dive deep into the ancient traditions of the Enneagram, including its roots in early Christianity, Judaism, and Islamic mysticism. You'll discover how the Enneagram is part of a deeper system that can open people to the transformative power of grace and transform the way we live, relate, and work with each other.
Sign Up Now
Join this FREE video event with Russ Hudson to begin experiencing how a deeper understanding of the Enneagram can drive your spiritual growth and help you find your true essential self.

Free Video Event
Your information is safe with us! We'll never share or sell it, and will use it only to send you notifications about this program and other related information from The Shift Network. Each email we send contains an unsubscribe link for your convenience.
What People Are Saying About Russ Hudson...

"... the best Enneagram teacher..."
Russ is the best Enneagram teacher for his presence and dedication to the Enneagram world. I highly recommend learning with him if you're looking for a transformational experience and what the Enneagram really is meant to be.
— Pongsathorn, Bangkok, Thailand
"Puzzles I had been pondering for years... were resolved..."
I was able to grasp what happens to pull me away from my experience of presence, as well as the operation of all of the nine Enneagram energies in me. Puzzles that I had been pondering for years about my relationship to receiving were resolved, as I experienced the energy of my "missing piece." The term "life-changing" is used a lot, I know. But I can't think of another one that more accurately describes my experience...
— Ann Kirby, RH, certified teacher, EnnCourage, Inc.
"... a very exciting new level..."
I am a longtime student and certified teacher of the Enneagram, as well as a seasoned meditator. This workshop... leveraged my understanding of the Enneagram as a spiritual path to a very exciting new level, both for myself and in working more strategically with my coaching clients.
— Anne Wotring, certified Palmer-Daniels Enneagram teacher
"I was completely impressed..."
Having had the privilege of studying this material with a number of teachers, I was completely impressed with Russ' quality of training and input on this topic. His willingness to be present, open, and incredibly allowing and compassionate whilst staying totally on track with the content was fantastic.
— Marie Pierre Cleret, Sydney, Australia
"Russ is a master..."
Russ is a master, in the Enneagram and in heartfelt understanding, respect, and kindness to fellow beings... In his presence, something pure inside gets awakened.
— Sajili, Mumbai, India
About Russ Hudson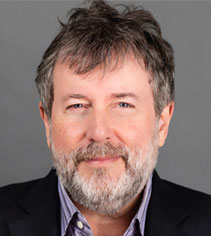 Russ Hudson has established himself over the last three decades as one of the top teachers and developers of the Enneagram personality typology in the world today. Actively involved in the Enneagram community, Russ is the co-founder of the Enneagram Institute and President Emeritus as well as a Founding Director and former Vice-President of the International Enneagram Association, a global organization advancing knowledge of the subject. He has been writing and teaching full time with The Enneagram Institute as well as on his own since 1991.
He's co-authored with Don Richard Riso five bestselling books on the subject, including The Wisdom of the Enneagram and Personality Types. These books are widely considered to be not only groundbreaking contributions in the field of Enneagram studies, but also important contributions to the literature of psychological type. The pair developed a scientifically validated test instrument, the Riso-Hudson Type Indicator (RHETI), now considered a standard test in the Enneagram field. The RHETI has been used by numerous Fortune 500 companies.
Russ has a solid background in science as well as in studies of philosophy and religion and has approached his work with the Enneagram holding both perspectives. He originally encountered the Enneagram through the Gurdjieff Work and sees it as a map for personal development and awareness more than as merely a system for categorizing people. He has emphasized the importance of cultivating presence and mindfulness as a foundation for authentic work with the Enneagram, and has worked to align the study of the Enneagram and spiritual practice and bring their mutual benefit into greater public awareness.
He has appeared on Good Morning America, and The CBS Morning Show, as well as on several dozen radio and television shows as an expert on personality type. He has become a popular speaker at conferences and retreat centers around the world, including the Esalen Institute, the Wisdom 2.0 Conference, and the Science and Non-Duality Conference (SAND).