Registration for this course is now closed.
Click here
to see our other courses!
NOTIFY ME
OF UPCOMING COURSES
We respect your privacy. Your information will never be sold, nor shared without your permission.
An unprecedented opportunity to discover the universal principles hidden within global shamanic traditions and experience the inner transformation that unifies heaven and earth...
Be prepared to expand your heart, open your mind, and tap the divinity within all things and walk a path of real joy.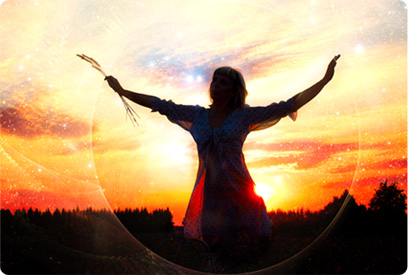 Have you marveled at the stories of "shape-shifting" shamans, miraculous healers and medicine men and women who walk "between the worlds" for information from ancestors, guides and spirits?
Or have you witnessed indigenous elders whose simple, heart-filled presence effortlessly reminds you of how graced we are to live each day with the blessings of Mother Earth?
Well, it is time to take them off a pedestal and recognize that those same skills and qualities of being are available to YOU. You have, within you, seemingly miraculous powers and the same humble reverence that illuminates these beloved elders and pioneers.
And you can evoke these capacities in your life through the journey of becoming a universal shaman who is committed to the ONENESS of humanity, healing ancient rifts, and restoring wholeness to ourselves and the planet.
While modern spiritual traditions each have their wisdom and beauty, our more ancient shamanic traditions have withstood the tests of millennia to give us access to the mystical dimensions of life, and live more harmoniously with ourselves and our relations.
These traditions speak a language of prayer and guidance, harmony and heart that is a balm for our souls, too often caught up in the relentless activity and technological buzz of modernity.
Skilled shamans develop a profound ability to pierce the veil of reality, discover the hidden dimensions between the worlds, and then gather information and the support of unseen forces to restore health and vitality in our bodies and our communities.
They connect us with plant and animal allies in unique ways, and create rituals that re-weave the human family together.
These shamanic lineages carry essential medicine for the 21st century, a time in which we are now called to form a global community of peace and shared understanding.
In recent decades, something wonderful has been happening with these traditions: Shamans and healers from different lineages are finding each other and beginning to recognize a common core of understanding about life and how to live in a sacred way.
The ancient prophecies of the reunification of Eagle and Condor speak to this meeting. Tribes from north to south and east to west are sharing their ancient wisdoms and finding their common vision. Emerging groups such as The International Council of 13 Indigenous Grandmothers speak to the shared heart, intent and spirit of peoples around the world.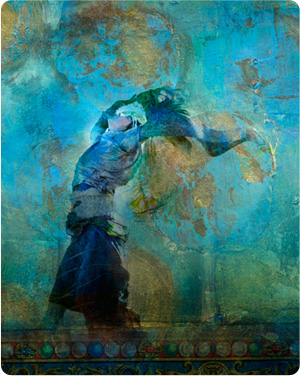 It is time, in short, for the emergence of universal shamans who draw from ancient roots of many cultures, but who express the truth of ONE HUMANITY in new ways. The path of the universal shaman offers us a chance to heal our history, integrate our shadows, and express the light at our core in ways that are unprecedented. It offers the chance for us – as a global people – to learn to live in harmony and holiness with each other.
Peruvian shaman and founder of the Heart of the Healer Foundation, don Oscar Miro-Quesada, has emerged as one of the leading lights, pioneering this modern, yet ancient, path of universal shamanism. He speaks humbly from his heart in a way that anyone can recognize as the "voice of the soul." He creates rituals that draw from his Peruvian Pachakuti tradition, but that also weave in the wisdom of other peoples.
He teaches us how to live in new-but-ancient ways: connected with the daily blessings of life, filled with love and committed to acts of service.
The stories from don Oscar's life are truly miraculous, and yet, his demeanor is humble and filled with gentle laughter.
He's a respected kamasqa curandero and altomisayoq adept from Peru, as well as co-author of Lessons in Courage: Peruvian Shamanic Wisdom for Everyday Life. He's also Fellow in Ethnopsychology with the Organization of American States and a United Nations Invited Observer to the Permanent Forum on Indigenous Issues.
Don Oscar's advanced studies in modern psychology have given him the tools to understand the common threads of shamanic teachings and weave them together into a more integrated framework. He has worked with luminaries, such as Barbara Marx Hubbard, to blend ancient traditions with modern evolutionary understandings – to create a holistic, integral synthesis.
This results in a unique and beautiful gift to you: a chance for you to harvest the most important insights, practices and perspectives from millennia of shamanism – to integrate them with modern psychological and spiritual teachings, and to apply it all to birthing the divine human in you.
If you are curious about the essential spiritual wisdom held within indigenous shamanic traditions, but are unable to spend months in remote rain forests or mountaintops, this 7-week virtual apprenticeship is your best opportunity to be in weekly communion with a powerful spiritual teacher who is bringing together relevant and essential wisdom for our modern lives.
You will gain a uniquely powerful exposure to Peruvian Pachakuti practices that are designed for spiritual evolution and healing. They will help you deepen your enjoyment of every moment, and access higher and lower realms for guidance and healing.
The Peruvian practices will be situated in the larger context of universal shamanism, helping you to understand and integrate the key threads of awakening, healing and wholeness that come to us from around the world.
Some of the modules will connect you with the "medicine" of a particular Peruvian animal – from the hummingbird to the condor – as part of the recognition of how deeply interwoven we are with our animal relations. Universal shamans develop this ability to learn from, and observe, the wisdom within animals as a way to access deeper gifts.
By the end of the "virtual apprenticeship," you will emerge with the universal shaman in you activated in a way that leads to profound shifts in your life towards greater wholeness, wisdom and sacred depth. You will be more connected with the "sacred hoop" of all of life.
During the journey, you will also have the opportunity to engage in discussion, exchange and practice with the global community that gathers for this 7 week virtual apprenticeship. Indigenous traditions recognize that all real healing happens through the community, so to be able to access such profound teachings from the comfort of your home – while still being in deep connection with a global community – is a true blessing.
What You'll Discover in These 7 Modules
Each weekly teaching, practice and training session will build harmoniously upon the next, so that you'll develop a complete, holistic understanding of the practices, tools and principles you'll need to engage universal shamanic teachings with clarity, rigor and transformative power.
You'll emerge with:
A more holistic vision of world shamanic traditions, understanding the role of initiation, illness and crisis in the ritualized path of rebirth
Freedom from old stories of victimhood and an enhanced ability to see why you "volunteered" for some of the most challenging times in your life
Healing practices that guide you into the "lower worlds," for accessing deeper realms of being and archetypal realms of shadow
Expanded capacity to access to non-ordinary realms of consciousness
Enhanced ability to live from reverence and peace
A more open, expanded and generous heart
Powerful understandings for how to use ritual practices for healing and transformation
Ability to access higher guidance for your life
Deeper relationship with the entire "sacred hoop" of life
MODULE 1: The Call to Heal
Trusting Soul (Recorded April 9)
In this first virtual gathering, we shall explore the relevance of a shamanic worldview as a global catalyst for human spiritualization. We will overview the various forms of shamanic initiation, including illness and crisis. Classic perspectives on dismemberment and ritualized death for the attainment of soul vision and healing power shall also be presented. Additionally, we'll give an introduction to the cosmovision of Pachakuti Mesa Tradition and ritual healing arts that will serve as the foundation through which to progressively awaken the universal shaman within. Subjects include:
Releasing the Past – moving beyond the illusion of victimhood and embracing the choice of sacred volunteerism
The Art of Communion: Quietude, Stillness and Presence – befriending the great originating mystery
Ukhu Pacha Ch'usay: An Immersion Within ('lower world' journey) – guided practice for accessing inner dimensions of being and the archetypal realms of shadow
MODULE 2: A Balance of Power
Honoring Spirit (Recorded April 16)
The shamanic universe is replete with magical, unexpected and non-ordinary possibilities when compared to our conscious waking reality. In order to benefit from this unlimited panorama of opportunities for growing your soul, we must learn to engage the powers, forces and visionary guidance in this vast sea of human possibility with balance and discernment. In this second apprenticeship gathering, we will share time-proven tools and techniques for harmoniously harnessing such non-ordinary potentials and living in a balanced way. Subjects include:
Transforming the Present – the disciplined use of imagination, sacred word and ritual gesture
The Art of Consecration – ceremonial expressions of gratitude for evoking sacred reciprocity in our lives
Kay Pacha Ch'usay: The Sojourn of Here-and-Now ("middle world" journey) – guided practice for making "this world" a reflection of one's wholeness, beauty and reverence
MODULE 3: The Condor's Quest
Opening Heart (Recorded April 23)
It is a well-known fact that true healing is a labor of love. Having learned to say "YES" to "the call" – having heeded the great dreaming to embrace a transformational vocation of relationship with oneself, others and the universe as a whole – we must now learn to lovingly establish trustworthy spiritual alliances with unseen helpers and guides who inhabit the inner and outer dimensions of our being. From an open-hearted place of appreciation for the beauty and grace contained within our Pachakuti Mesa Tradition shamanic altar ground, we will call upon the love which is our essence, in service to personal and planetary renewal. Subjects include:
Creating the Future – invoking alliances of transformational opportunity in partnership with seen and unseen shamanic realms
The Art of Composition – tools for ritual patterning and visionary configuration of a sacred shamanic altar ground for personal and planetary healing transformation
Hanaq Pacha Ch'usay: A Celestial Embrace ("upper world" journey) – guided practice in shamanic flight to access superior realms of universal wisdom and spiritual guidance
MODULE 4: The Hummingbird's Ascent
Transforming Mind (Recorded April 30)
Building upon our accrued wisdom and the shamanic tools learned thus far, we are prepared to embark on the journey of transforming mind. By trusting soul, we re-Member; in honoring spirit, vision is bestowed; and through the opening of our hearts, the healing power of love is granted. And thus, our next step is to apprentice the art of making manifest our thoughts, insights and divine imaginings in a manner that positively transforms current reality. The power of intention and disciplined imagination known to Pachakuti Mesa Tradition adepts shall be thoroughly apprenticed and mastered in this 4th gathering of our series.
Living the Mystery – consciously embracing the wonderfully unpredictable nature of life and finding sustenance in the cosmic order behind the illusion of separateness
The Art of Connection – shamanic techniques for maximizing our human evolution as luminous strands within the "great sacred web of creation"
T'eqsimuyu Ch'usay: Returning to One ("cosmic seeding" journey) – guided practice for the shamanic dreaming of a "New Earth"
MODULE 5: Our Shamanic Self
Healing Body (Recorded May 7)
The journey of initiation into perennial shamanic wisdom teachings and ritual practices gives us an embodied understanding of the primacy of consciousness behind all things. This, in turn, deepens our ability to effect healing influence within our physical bodies. Participants in this 5th apprenticeship module shall be introduced to the workings of "kawsay" – vital life force – for the strengthening and evolution of our human neurophysiology. Awakened in the heart by the experience of inextricable solidarity with our living Earth, we shall learn shamanic techniques for harnessing Gaia's "sacred medicine," allowing us to deepen and sustain our attainment of vitality and balanced living. Subjects include:
Serving the Earth – teaching love by the way we live
The Art of Cooperation
Ch'aska Runa Ch'usay: A Starlight re-Membering ("Contact" journey) – guided practice for the realization of Self as Creation
MODULE 6: All Our Relations
Awakening Belongingness (Recorded May 14)
We are all native children of Mother Earth, all indigenous participants of her tribal dreaming – blessed by a shared experience of common unity with Pachamama, and consciously dedicated to her sustainability. As a global family, our sense of belongingness is a true "re-Membering," by which each thought, word and action finds radiant reflection in "All Our Relations." Based on our shared willingness to stand together, in deep reverence for the "Great Sacred Hoop of Life," we realize our earth walk is a path of sacred activism. Subjects include:
Sustaining the Tribe: Evolving our Human Destiny
The Art of Compatibility: Exercises in Resonance, Reverence and Revelation
Munayniyoq Ch'usay: Reflections of the Beloved ("blessing" journey) – guided practice in the sanctification of love as our essence
MODULE 7: A Universe Within
Evolving Presence (Recorded May 21)
In the memorable words of T.S. Elliott, "We shall not cease from exploration, and the end of all our exploring, will be to arrive where we started, and know the place for the first time." Indeed. Although this noble sojourn throughout virtual shamanic dimensions of healing must come to "an end," in reality, it remains an eternal beginning, a return to the One Source. We are now fully prepared to carry forth the magic, mystery and medicine of universal shamanism to the Dour Directions. In doing so, we forever help crystallize The Shift, for we have learned to embrace a lifeway that leads from victimhood to volunteerism, from separation to wholeness, and from fear to love. This is our destiny, this is our decree, Pachakuti Mesa Tradition carriers and Gaia's children. Infinite gratitude for your evolutionary participation in transforming our world through sacred living! Subjects include:
Birthing the Cosmos: Initiation into the Immortality of Self
The Art of Correspondence: As Above So Below – a synergy of the One and the Many
Tiyayakuy Ch'usay ("welcoming" journey) – guided practice in the evolution of universal sentience
When we surrender the need to figure it all out, and cultivate the ability to let it all in, then our earth walk becomes a sacred dance of healing service on the planet. More than the world needs saving, it needs loving.
– don Oscar Miro-Quesada
The Universal Shamanism Bonus Collection
In addition to don Oscar's truly transformative 7-module online training, you'll also receive these powerful training session and bonus materials. These bonuses are being offered to further complement what you'll learn in the course – and take your understanding and transformation to an even deeper level.
The Role of Universal Shamanism in Conscious Human Evolution Audio Dialogue with don Oscar and Barbara Marx Hubbard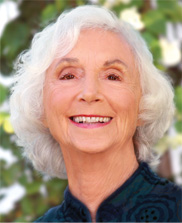 This co-creative dialogue between don Oscar and renowned evolutionary teacher, Barbara Marx Hubbard, provides the listener with illuminating insights on the interface between earth and sky – honoring indigenous lifeways and leading edge discoveries within the field of conscious evolution, as developed in Barbara's writings.
Barbara Marx Hubbard is a visionary, social innovator and evolutionary thinker who believes that global change happens when we work collectively and selflessly for the greater good. As a prolific author and educator, Barbara has written seven books on social and planetary evolution. She has produced, hosted and contributed to countless documentaries seen by millions of people around the world. In conjunction with The Shift Network, Barbara co-produced the worldwide Birth 2012 multi-media event that was seen as a historic turning point in exposing the social, spiritual, scientific and technological potential in humanity.
From Head to Heart:
An Anthropologist's Self-Transformational Embrace of Pachakuti Mesa Shamanism
Audio Dialogue with don Oscar and Bonnie Glass-Coffin, Ph.D.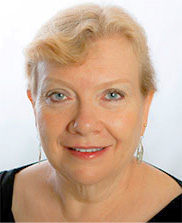 In this uniquely self-disclosing interview, don Oscar's cherished co-author of Lessons In Courage: Peruvian Shamanic Wisdom for Everyday Life, Bonnie Glass-Coffin, presents a richly soul-animated sharing of her personal encounter with the shamanic powers, forces and venerated denizens known to pre-Columbian indigenous Peruvian peoples – and how this has deepened her vocation as a cultural anthropologist.
Bonnie Glass-Coffin, PhD is a visionary and a bridge-builder who believes that educating the whole person (head and heart) should be at the core of a liberal arts education. She has been inspired to build these bridges because of the transformative experiences that she has had while studying with Peruvian shamans for more than 30 years. She has spoken about this vision with university presidents, provosts, and deans as well as students and her anthropology colleagues at places like the President's Inaugural Lecture (Utah State University), the American Anthropological Association and the annual meeting of the American Association of Colleges & Universities. She has written about this vision and her experiences of deep personal transformation in academic venues, and has been awarded both the CASE/Carnegie Professor of the Year for the State of Utah (2004), the Eleanor Roosevelt Global Citizenship Award (2010), and the Dean's Giraffe Award for "sticking your neck out" (2012). She has written two books about her work with Peruvian shamanism.
The Marriage of Myth, Dream and Shamanic Consciousness in Healing Service to our Modern World Audio Dialogue with don Oscar and Stanley Krippner
Dr. Krippner and don Oscar have been sharing their passion for making available the ancestral wisdom and therapeutic applications of worldwide shamanic healing traditions since the early 1970's. Listeners of this deeply informative conversation shall be treated to a mind-expanding exploration of the shamanic roots of human consciousness, the development of psi abilities and reclaiming a soul-inspired worldview inclusive of dream and myth, as well as science and technological progress.
Stanley Krippner, Ph.D., professor of psychology at Saybrook University, San Francisco, is a Fellow in four APA divisions and past-president of two divisions. Formerly, he was director of the Kent State University Child Study Center and the Maimonides Medical Center Dream Research Laboratory, in Brooklyn NY. He is co-author of Extraordinary Dreams, The Mythic Path, and Haunted by Combat: Understanding PTSD in War Veterans and many other books.
Stanley has conducted workshops and seminars on dreams and/or hypnosis around the globe. He is a Fellow of the Society for the Scientific Study of Religion, and has published cross-cultural studies on spiritual content in dreams.
The Shaman's Flight and Heaven's Light
Audio Dialogue with don Oscar and Dr. Raymond Moody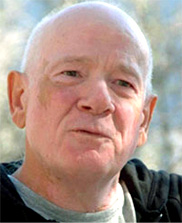 This lively conversation between two old friends and seasoned navigators of other worldly realms illuminates the inherent self-transformational power accessed through shamanic journey work and the near death experience (NDE). Dr. Moody's groundbreaking re-discovery of the extraordinary healing potentials available through the use of ancient Greek Psychomanteum chamber, to help individuals and families in bereavement, shall be discussed within the context of shamanic death and rebirth initiatory experience.
Dr. Raymond Moody is the leading authority on the "near-death experience" – a phrase he coined in the late seventies. Dr. Moody's research into the phenomenon of near-death experience had its start in the 1960's.The New York Times calls him "the father of the near-death experience." He is the bestselling author of twelve books including Life After Life – which has sold over 13 million copies worldwide – as well as numerous articles in academic and professional literature. Dr. Moody continues to capture enormous public interest and generate controversy with his ground-breaking work on the near-death experience and what happens when we die.
What People Are Saying About don Oscar Miro-Quesada...
Oscar is a warm, loving human being who deeply cares about people and our planet and has an infectious belly laugh. He is a master at creating sacred community using the magic of joy, love and compassion as the strands that gently weave us together as a planetary family.
– Envision This, blogtalkradio.
As he writes in Lessons in Courage, his new, beautifully conceived and written book, don Oscar has been preparing his whole life to serve as a healer. His skills and vision as a Shamanic healer are rooted in profound life experience and a passionate commitment to service. Oscar exudes compassion and caring, generosity and kindness. He is a teacher who walks his talk.
– A. Rose
Through meticulous attention and expansive consciousness, don Oscar sets up a dynamic ceremonial field in which healing energies readily blossom. The creation of this subtle energy field, the intention behind it, the connection with spiritual allies, and the ceremonial acts within it, are part of a dance with spirit which release restrictive energies and result in 'healing with grace.' Anybody who wants to experience profound sacred space and who wishes to participate in the creation of it, will find this to be a magical experience – concrete in the form of ritual undertaking and transcendent in manifesting the potentialities of healing on multiple levels and throughout dimensions.
– V. Hoch
Oscar is a wonderful teacher, an honorable human being and a genuine soul who knows no politics about what he does or who he is. It is always a respite to be in his presence and among seeking sisters and brothers who desire the same qualities in life.
– A. Bennett
Oscar is the best expression of love – he lives it, and through his example, we all learn more about what love really is all about. I am truly grateful for his commitment to serving humanity.
– K. Blaesing, Ph.D., CCC-SLP
Here's What You'll Receive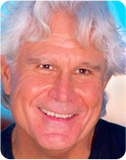 Seven 90-Minute Audio Sessions with don Oscar Miro-Quesada
Experience a rare opportunity to be mentored and learn from a renowned Peruvian curandero, psychologist and author– from the comfort of your own home. Each class session helps you create the specific skills and abilities to awaken your spiritual potential.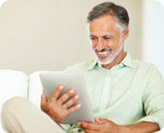 Seven PDF Transcripts of Each Class Session
In addition to the high quality MP3 audios, you'll also receive the entire class transcription in PDF format. This way you can review, print and highlight the most important insights and practices that you'll learn.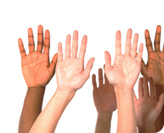 Interactive Exercises and Questions for Each Lesson
After each lesson, you will then have the option to do related exercises and answer questions in order to accelerate your learning, and integrate each lesson.
The Universal Shamanism Bonus Collection
The Role of Universal Shamanism in Conscious Human Evolution Audio Dialogue with don Oscar and Barbara Marx Hubbard
From Head to Heart: An Anthropologist's Self-Transformational Embrace of Pachakuti Mesa Shamanism Audio Dialogue with don Oscar and Bonnie Glass-Coffin, Ph.D.
The Marriage of Myth, Dream and Shamanic Consciousness in Healing Service to our Modern World Audio Dialogue with don Oscar and Stanley Krippner
The Shaman's Flight and Heaven's Light Audio Dialogue with don Oscar and Dr. Raymond Moody
An Unprecedented Opportunity to Learn the Hidden Wisdom of Universal Shamanism
We feel honored that don Oscar Miro-Quesada has chosen to partner with The Shift Network on this exclusive, online training. As you may know, this is a rare opportunity to learn directly from a master shaman.
Through this powerful online format, you'll not only save time and money on workshop costs (plus travel, accommodations and meals – which would cost thousands of dollars). You'll also be able to benefit from don Oscar and his guest's incredible teachings and practices, from the comfort of your home – at your own pace!
If you're serious about learning how to access the mystical dimensions of life and live in a more harmonious way with yourself and others, then you owe it to yourself, your loved ones – and our world – to take this one-of-a-kind training.
If you're ready open your heart and mind and walk a path of reverence, click the register button below to reserve your space now.
More Praise for don Oscar Miro-Quesada...
Thank you Oscar for your open heart, compassionate words and actions, and clear presence. These beautiful qualities, which you share so generously are essential in creating a loving, sacred circle where our combined light and gifts could flow freely to each other and to our dear Mother Earth. I will remember always how you emphasized love and how you stated that there is no beauty without truth and no truth without beauty.
– Ava.
Thank you Oscar for an amazing experience. Your brand of "sacred lunacy" is amazing beyond words. You are an intuitive alchemist/wizard/mystic like the ones of long ago.
– B. Vetter
I so enjoyed the experience of being with don Oscar. His intense focus and sometimes playful, sometimes serious replies to questions all demonstrate that he is a true master of the art of living.
– Dr. Janet Smith Warfield, author of Shift: Change Your Words, Change Your World
About don Oscar Miro-Quesada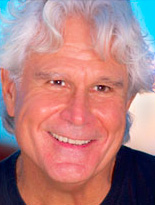 A respected kamasqa curandero and altomisayoq adept from Peru, don Oscar Miro-Quesada is co-author of Lessons in Courage: Peruvian Shamanic Wisdom for Everyday Life with anthropologist Bonnie Glass-Coffin, Ph.D., visionary founder of The Heart of the Healer (THOTH) Alliance, and the originator of Pachakuti Mesa Tradition ™ cross-cultural shamanism.
An internationally acclaimed shamanic teacher, healer, and earth-honoring ritual artist, don Oscar is also Fellow in Ethnopsychology with the Organization of American States, a United Nations Invited Observer to the Permanent Forum on Indigenous Issues, and Member of the Birth 2012 Welcoming Committee convened by Barbara Marx Hubbard. He has been guiding ethno-spiritual apprenticeship expeditions to sacred sites of the world since 1986, with special emphasis on Peru and Bolivia. He is a popular visiting faculty member at prestigious educational centers around the world, dedicating his life to the revitalization of aboriginal wisdom traditions as a means of restoring sacred trust between humankind and the natural world.
A seasoned navigator of non-ordinary states of consciousness, don Oscar is well prepared to help people from all walks of life access realms of Being where multidimensional powers and forces become available for healing self, others and Mother Earth as a whole. His work and shamanic training programs have been featured on CNN, Univision, A&E, the Discovery Channel and the History Channel.
Frequently Asked Questions
Q: How can I reach Customer Support?
A: Please visit our Customer Support Center at support.theshiftnetwork.com, where you should be able to find the answer to your question or the solution to a problem. And if you can't, you can submit an online request form and we'll get right back to you.
Q: What is your refund policy?
A: Your satisfaction with The Shift Network and this course is our highest priority! We offer a satisfaction guarantee for a full 2 weeks so that you can try out the course risk-free. The deadline to receive a full refund is 2 weeks from your date and time of purchase. If you find that the course is not meeting your needs, please submit a support request with the subject "Refund request."
Q: What are the benefits of telling my friends to join the program?
A: You can sign up as an Affiliate of The Shift Network and receive 20% for anyone that you introduce who registers for the virtual event. If you bring five friends into the event, you can cover your own! Register at theshiftnetwork.com/affiliates and you'll receive a promotional link to use.