with
Devaa Haley Mitchell
&
Elayne Kalila Doughty
A 7-Module Downloadable Course to Access
Your Divine Feminine Depths and Empower Your Most
Meaningful Contribution to Our World
Recorded October 1 - November 17, 2014
If you're a conscious woman who is ready to fully birth your dreams in a juicy, delightful way – this program is designed for YOU!
Women everywhere are asking deeper questions about who we really are and the sacred contribution that we each feel called to make.
You probably feel that you have something truly precious and important to give – something that will fill you up in the giving – but you may not be clear about how to tap your inner wisdom and sacred brilliance to make it a reality.
Too often, that's because we have never been taught how to manifest from the deepest, most feminine parts of ourselves.
In a more masculine culture, it's all about goals, disciplines, and timelines instead of following the organic trail of joy that leads to what our heart truly desires.
Too often, the masculine model paralyzes us into inaction, feeling we just don't have "what it takes" to manifest our most authentic calling.
We may subtly sabotage our success. We may tell ourselves we're not good enough and that it's just better to accept a hum-drum life. We may compete to get ahead and ignore our bodies, which leads to burnout, depression and "mission fatigue." Or we may try to be the super mom, and have it all – but just end up feeling exhausted and depleted.
It doesn't have to be that way.
In fact, truly living our soul's calling can be a joy rather than a burden. We can bring play, beauty, love, and mystery into the unfolding in a way that breathes far more life into it.
We can dance our way to our destiny rather than make it a forced march.
And the great news is that when we bring ALL of ourselves into our soul's calling, we're more magnetic to real success (including financial) because people simply want to be around us.
Today's speedy culture has not provided us with the time, space or attention we need to really listen to that quiet soul voice inside, nor does it give us permission and support to follow that sometimes slow and windy breadcrumb trail to our destiny.
A feminine path of manifestation is not so linear. It may appear to meander or even pause for a time. It requires some patience and SPACE. That's because we are following deeper currents than the logical and rational mind can discern. We're listening for LIFE's guidance and trusting the natural rhythms of energy.
If you want to shift the way in which you are manifesting your soul's calling – bringing real magic, beauty and love into it in a way that attracts both success and fulfillment – then we recommend taking a journey of listening, discovery, and inquiry in a community of sisters.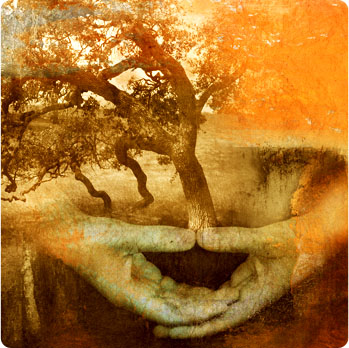 That's because we, as women, learn more quickly (and grow more joyfully) in a community. Spending time with other amazing women who inspire you becomes the "wind" beneath your beautiful wings.
Through the Living Your Soul's Calling course, we are offering a virtual sanctuary where women can come together in sacred space to infuse our deepest visions with the ancient feminine wisdom that lives inside our bodies, and learn to access the power of feminine archetypes, many of which our culture has suppressed.
Together, we will remember why we are truly here in this lifetime, and then take audacious, aligned and graceful actions towards that destiny – without losing the fun!
After embarking on this feminine path, it can be tricky to stay connected to our soul's calling, while, at the same time, learning to be an entrepreneur, navigating our work and family responsibilities (including children or aging parents) – or attending to an often-overflowing email inbox, unceasing cell phones and never-ending TO DO lists.
The question then becomes: how do we express our deepest soul gifts into the world in a way that feels elegant, graceful and delightful?
Answering this question is no easy task. But it's what's required of a conscious woman living today.
So, how do YOU show up in this movement of women who are co-creating a new world?
The Living Your Soul's Calling course and community has been carefully designed to help you access your sacred feminine depths and become a powerful force for healing and leadership, and live as the full expression of your soul's purpose.
In our community, women are rediscovering many "lost" aspects of their natural essence and, therefore, are becoming more empowered than ever before. They're learning to access archetypes of the feminine that give them access to a greater range of emotion, expression and spiritual power. They're reclaiming and sharing their true gifts in bigger and more delicious ways, while finally achieving the freedom to live their lives with purpose, joy and integrity.
We are now calling in even more conscious, powerful, brilliant women like YOU to add your strength to this movement.
We invite you to shine and stand with us in your unique soul gifts to reshape the world in the way that only you can. We want you as one of our soul-powered sisters!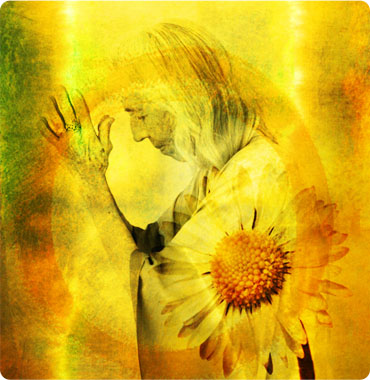 Together, in this new era, we have the opportunity to be fully empowered in the public arena, while also embracing our feminine gifts – our beauty, our power to birth new life, our skill in forging long-lasting, mutually-rewarding social connections, and our boundless capacity to care for our families and communities.
Plus, we now have the opportunity to access a much fuller range of archetypal energies than were ever available to previous generations.
We can marry the fierce protectiveness of a lioness protecting her cubs with the sensual grace of Aphrodite.
We can become far more full-spectrum and super-charged than ever before. We are women on a mission from the Divine and we need ALL of ourselves to fulfill that mission!
The challenge is, culturally, we women are still in the process of shaking off the vestiges of thousands of years of disempowerment, which still live in us as beliefs, habits and cultural norms. We don't want to stand out TOO much or be TOO different, so we take on a smaller vision for our lives.
For these reasons, you – as a world-changing-woman-in-the-making – may not have received the tools, resources and, most importantly, SUPPORT that enables you to access the deep reservoir of sacred feminine power within you and express yourself in a FULL-ON way.
You may be blind to the subtle ways you've limited your power, diminished your light, and undermined your gifts.
In fact, millions of women find themselves caught between their heartfelt desire to share their unique gifts in a bigger way, and their ability to actually rise up and do so.
Most of us never received an initiation into the complete range of feminine blessings that only the sisterhood of other women can offer. For women to claim our brilliance, this kind of experience is essential.
Now, you can undertake such a journey from the comfort of your home – with the skilled guidance of Devaa Haley Mitchell and Elayne Kalila Doughty, who lead a multi-year initiatory process for women, and have trained thousands of women worldwide.
"Devaa helped me lead from my authenticity, connect with my depth, and open in ways that proved energizing and effective. Her support enabled me to go to a whole new level in my public presentation and bring new qualities to my leadership. She helped me in a million ways that I cannot even describe."
– Marci Shimoff, bestselling author of 14 million books
"I am deeply grateful to Elayne for midwifing me into the next evolution of my life as a powerful woman. She was the door in, giving me a roadmap to follow. The course she lead, along with Devaa, brought me a community that has been missing in my life for the past 10 years, or perhaps longer. It created an oasis to refresh my feminine soul, after the creative desert I've been crawling through for too long. I'm feeling refreshed and full of possibility.
There is nothing more thrilling!"
– Jane Velten, Co-owner of Mandorla Resources International
Elayne and Devaa have committed their lives to the emergence of this new feminine leadership and have married the teachings of feminine mystery schools with the practical skills of social entrepreneurs.
In the 7-module Living Your Soul's Calling course, you'll receive their step-by-step wisdom and guidance to heal deep-rooted beliefs from the past era, open to a potent range of archetypal energies that will support you on your path, and powerfully step into your life purpose as a woman.
And they will make the journey experiential, practical and delightful, giving you concrete practices you can apply for years to come.
The world is just waiting for you to own your sacred power so you can share more of your magnificence and be of even greater service to our world. We're willing to bet that if you are reading this that:
You are ready to reclaim your power and supercharge your soul's calling.
You want to touch more people and be a shining light of sacred service.
You're looking for depth, spirit and authentic connection with other world-changers.
The truth is your unique gifts are of deep value, and the world actually needs YOUR particular brand of wisdom in order to thrive.
But it will take support as you begin to stretch into new capacities and move through the many obstacles on your path of manifestation. You will need guidance to access energies and new ways of being that may not have been available to you before.
That's why Living Your Soul's Calling exists: to help you tap into the wellspring of the full-spectrum, sacred feminine energy within you so you can manifest your true potential.
With this practical and transformative training, you will receive a proven toolkit for reconnecting with your depths, as well as the mentorship and support of a loving community of other inspiring, soulful women who will be by your side as you step out in bigger, bolder ways.
Imagine that You:
Wake up each day alive with passion, feeling fully aligned with your deepest values, and joyously making a healthy living through your work.
Walk around being so grateful because you're connected to the "flow" of your most authentic offerings in service to healing and transforming our world.
Feel inspired because you have a sense of connection to something "bigger" than you and are building something you can leave as a legacy to your family and the world.
Fuel your deepest soul intentions with a whole-being approach – using your brain, your nervous system, your imagination and your intuitive capacities to create your deepest dreams.
Tap a wellspring of divine, feminine energy and harness the depth of your passion to make a difference in really big ways
Feel a sense of meaning, purpose and fulfillment as you move through your life, knowing that you were a part of visioning and creating the solution – for all of us.
Share your gifts on a larger scale, with increasing influence and ease.
Develop a joyful, powerful presence, and increase your confidence and your self-worth tenfold.
Be supported by an amazing community of empowered woman doing similar work in the world.
If you're inspired by the above, then join us!
An Important Message from Devaa and Elayne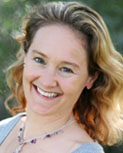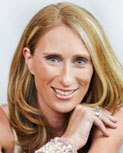 Dear One,
We're delighted you're here! Not just reading this page, but here on this planet with us, showing up with everything you've got to make it a better place.
Over the years, we've talked with many of you in our summits and live calls, and we know how inspiring and powerful you already are (even if you're reluctant to claim it – FULLY). Many of you are accomplished leaders, teachers, mentors and healers, and we are honored you are considering this journey with us.
Each of us is now called to become the most fabulous, awake, passionate version of ourselves. Given the state of the world, we can accept nothing less. The world needs us to show up fully, brilliantly and beautifully.
It's time to transform comparisons, judgments and that inner voice of dissent into inspired compassionate action.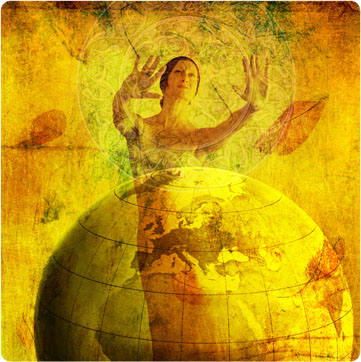 We know that you want to get yourself out there in the biggest way possible and make an impact through your work, passions, projects and communities. We all do.
But it's likely you don't have all the necessary tools, resources and support to make it happen. There may be sneaky little voices of self-criticism, feelings of being a fraud, or a million other ways that you sabotage the giving of your soul's real gifts.
Not that many years ago, we were both there ourselves.
We both know the challenges of taking ACTION to truly birth and then LIVE your soul's calling! This is no small feat.
We've been present for each other's labor pains and watched incredible retreats, programs and a global community being born as a result. Thousands of lives have been changed for the better.
That's why we are so committed to creating a sacred space for you to listen and hear the still small voice of YOUR soul's calling.
If it's possible for US to manifest our deepest dreams, it's possible for you, too.
The truth is that YOU are needed now more than ever. The world needs your visionary dreaming, courageous heart, inspired action and unique contribution.
And our greatest calling is to support you in reigniting your own inner flame that is committed to truth, love and, above all else, service.
And now we want to share with you what we've been learning and cultivating over the years, working first with small groups of women, and now with thousands!
The first key is to ground ourselves in a presence and power that goes beyond our individual selves, and tap into what we call the sacred feminine – a full-spectrum, wildly beautiful, often quiet place in ourselves that has access to a remarkable range of powers, including wisdom, intuition, humor, sensuality and emotional freedom.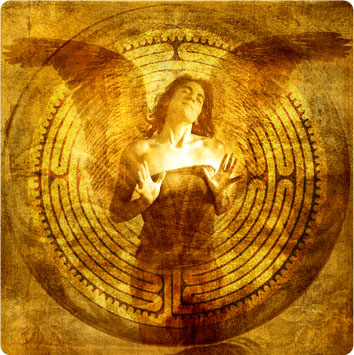 As we began to discover and consistently tap that wellspring within ourselves, the quality and depth of our work in the world transformed. Regularly, we hear feedback that others can feel our freedom AND our focus, our passion AND our equanimity, our playfulness AND our ferocity.
We live life with a quality of joy: no less passionate about changing the world, but more grounded and magnetic in our ability to do so.
As a result, we've gotten better and better at making great things happen. Businesses that take off. Movements that rock. Relationships that reach new heights of ecstasy. Families that find new depths of love.
The way we see it, the yearning for a deep, meaningful, more passionate life doesn't go away.
We just became more skilled at honing our gifts and intuiting the right path to get them out there, so we can touch more lives. So, whatever level of life mastery you have found for yourself, there's always another level that is possible.
In our community of soulful women, we co-create a safe space for you to share YOUR sacred gifts and your profound soulful self – as we affirm, acknowledge and celebrate your magnificence and help fuel your passion even more!
So, this isn't about just taking another course or workshop. This is about you being invited into a Sacred Community for this 7-module journey.
This is about you launching your soul's work into a larger sphere and becoming a soulful inspiration to even more people.
We warmly invite you to join us for this transformational journey!
With love,

What You'll Experience in these 7 Pillars
We are delighted to offer this empowering program to our Shift community. The class will consist of seven 90-minute sessions.
You will learn to access your feminine power more deeply and expand your impact in the world through these teachings that have been shared with thousands.
Pillar 1: Tapping the Power of the Archetypes to Live as a Soulful Woman (Recorded October 1, 2014)
Archetypes are the structures through which the mythic dimensions of you play themselves out. And as you learn to access the wide spectrum of these energies, you'll be much more able to step into a more expanded version of your life.
Examples of well-known archetypes include the Queen, Magician, Great Mother, Priestess, Fool and others that serve to help you look at your life from a much larger and spiritually expansive perspective than your normal day-to-day view. From this position, you get a greater sense of the mythic "heroine's journey" of your own life.
As you learn to tap into these larger than life energies, you can make major changes more easily and with less processing of your story. You'll also find your own personal magnetism and power begins to increase – like shifting from a dial-up connection to Spirit to one that is Broadband. Fasten your seat belt!
With this first pillar, you will:
Learn how to harness the power of feminine archetypes to connect more deeply to Source, so you can step into a more powerful version of your life.
Identify which aspects of the feminine archetypes are in your current comfort zone as well as your growth zone, so you can build on your current strengths as you expand.
Practice using energetic tools to move beyond your personal challenges and stories and step into what you truly want to create with your life.
Find an inner source of strength that can be used to overcome new limitations that creep up later.
Pillar 2: Visioning the Next Season for Your Life and Our Planet (Recorded October 8, 2014)
When you're connected to your highest vision, you create expansive possibilities for yourself and those around you. You discern what you're here to do and be in this lifetime and receive the ideas and strategies to manifest it. You're also able to imagine innovative solutions to very old and enduring problems.
As you develop your visionary capacity, others can't help but become excited by your vision. And then you can harness those rubber-meets-the-road skills to enroll others and grow your projects, businesses and causes – so that your vision takes root and expands!
In Pillar 2, you will:
Unleash your true visionary potential to move you towards being a soulful woman leader
Allow yourself to dream into a greater-than-imagined reality for yourself – without feeling constrained by money or time
Discover and hone your unique creative genius and cultivate a daily practice of "what if"
Practice being free, fluid and creative, and apply these qualities to your projects and work
Pillar 3: Transforming Hidden Barriers to Manifesting Your Soul's Intentions (Recorded October 15, 2014)
Most of us are aware that WE are the primary source our own obstacles in living our biggest, brightest dreams. But we often don't know exactly what to do about it.
This predicament is so common because many of these barriers are invisible and operate at a subconscious level – deep within our own psyches. We are emerging from 5,000 years of playing second fiddle (at best) and that has ingrained a deep belief that we're not worthy.
In this module, you'll go deep down into these core distortions and reclaim the divine essence of your power. As you emerge, you'll experience an expanded sense of efficacy in the world.
In Pillar 3, you will:
Identify the ways that you may be sabotaging your own success and what you can do to shift these subconscious patterns.
Reclaim your confidence in your own abilities and self-worth.
Access the archetypes of the Great Mother and the Goddess of Love as inner wellsprings for unconditional love, pleasure, enjoyment and fulfillment – regardless of outer circumstances.
Create practices that ensure you are creating from joy rather than lack.
Pillar 4: Sparking Your Inner Muse and Moving Through Creative Blocks
(Recorded October 22, 2014)
Your creativity is part of the engine for positive change, both in yourself and the world. And your femininity is connected to your ability to, quite literally, create something from nothing (think of the magic of creating a baby!) So as you reconnect with your creative impulses, you regain access to more of your femininity.
If you are feeling unoriginal, boring, unfocused or scattered, it may be that you have blocked the creative spigot within you, often because of judgments that shut down your inner artist, wild woman or child. In this module, we'll engage the archetypes of the Muse and the Primal Goddess to tap your inner reservoir of creativity and reignite your playful passions.
In Pillar 4, you'll discover how to:
Reconnect with your inner muse and discover what that part of you wants in order to awaken and contribute to your larger soul path.
Identify the beliefs that are blocking your creativity and where they originate.
Activate the wild, fiery, passionate energy of the Primal Goddess so as to unleash the unbridled, unstoppable energy that true creativity and innovation often require.
Develop practices with music, movement and writing that access your creativity until it becomes part of your daily work and play without any further thought.
Pillar 5: Turning Your Soul's Mission into Your Lived Reality (and Gracefully Navigating Overwhelm) (Recorded November 5, 2014)
All too often you can dream the big dream but spin your wheels when it comes to making it real. In this module, we'll give you a clear roadmap for how to activate a vision and make it a lived reality. We'll address goals and specific steps in a uniquely feminine way so that your brain and body get on board with your broader vision.
However, our experience with thousands of women has shown us that when you dare to step out with a bolder vision of who you are, it can trigger feelings of overwhelm – that you don't have the inner or outer support you need to make your soul's vision a reality. The good news is that there's an art and science to manifesting your vision in a way that keeps you feeling grounded rather than frazzled, and you'll learn how to make that transition yourself in this session.
In Pillar 5, you will:
Align your vision with current realities so it feels doable and still bold. Practice saying no to what no longer serves you on your path, freeing more space for your joyous "yes!"
Access the archetype of the Sovereign and identify the changes and steps you can make right now to take your soul's mission to the next level.
Learn to turn goals into action steps that are S.M.A.R.T. and S.W.E.E.T, using our proprietary system – and create accountability systems to see them through to completion.
Better navigate the feelings of overwhelm that may come up as you look at the tasks ahead of you, tapping the archetypal energies of the Great Mother and Mystic to approach each task with greater joy and calm.
Pillar 6: Wielding Your Authentic Power and Walking Your Talk in the World (Recorded November 12, 2014)
When you dare to step out with a bolder vision for who you are, it can trigger feelings of overwhelm – that you don't have the inner or outer support you need to make your soul's vision a reality.
This is how the new "superwoman" ideal can sometimes drive you crazy, thinking you have to do it all yourself. There's an art and science to handling life in a way that keeps you feeling fabulous rather than frazzled, and you'll learn how to make that transition yourself in this training.
In Pillar 6, you will:
Clarify where you are walking your talk, where you've fallen out of alignment, and how to get back on track with your authentic self
Identify those relationships or situations where you are leaking your power and how to come back to your center
Release "perfect pictures" for how you "should" be going about your life.
Access archetypal energies of the Lady of Communion and the Initiator who can both help you to manifest as the powerful woman that you are.
Pillar 7: Harnessing The Power of Gratitude and Celebration (Recorded November 19, 2014)
How many of you get to the end of the day still looking at all the things that need to be done – instead of all that you accomplished? Wouldn't it be nice to throw yourself a party to celebrate everything you have done already this first part of the year?
When you stop to breathe and metabolize your achievements, you're able to turn your wins into food for your heart and soul. And guess what? These wins actually nourish you rather than being just another tick on the to-do list!
In Module 7, you will:
Discover how to develop the super power of self-appreciation on a daily basis
Identify and transform the three blocks to harvesting the power of your wins
Take the self-appreciation vow to create the space and savor the wins you've had in this course
Partake in a graduation ceremony in which you finally claim your full-spectrum feminine self – and truly LET IT SHINE!
Clearly identify your next steps on the road ahead
The Living Your Soul's Calling Bonus Collection
In addition to these transformative seven course sessions, you'll also receive powerful bonus sessions with some of the world's leading visionaries and teachers. These bonus sessions are being offered to further complement what you'll learn in the course and take your understanding and practice to an even deeper level.
12 Ways to Be a 21st Century Leader
Audio Workshop with Marcia Wieder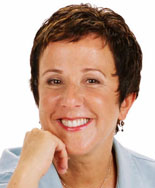 Dream University Founder and CEO Marcia Wieder has inspired millions to realize their greatest dreams. And now she will offer you 12 practical ways to take your gifts out into the world and become an inspiring woman leader in these pivotal times.
In this 90-minute presentation, you will learn to:
Connect deeply with who you are, why you're here, and how you can live in integrity with your soul
Understand a new way to dream and learn a profound and proven method for finding and accomplishing any dream
Trust at a deeper level, take greater risks, and understand how to remove fear, doubt and other obstacles to see your big dreams come to life
Marcia Wieder, CEO/ Founder of Dream University® is leading a Dream Movement. She's been coaching, training and speaking for 20 years. Her inspiring message has touched audiences numbering from 50 to 5000 at companies such as AT&T and American Express. As past president of the National Association of Women Business Owners, Marcia Wieder assisted former U.S. presidents, Ronald Reagan, Jimmy Carter and George Bush Sr. The author of 14 books and a thought leader on vision, she has appeared on Oprah regularly and on Today.
Embodying Your Mythic Story
Audio Training with Ariel Spilsbury
If all the world's a stage and you are but a player upon it, then what is your particular role or heroine's journey? Join Ariel as she walks you through the archetypes of humanity and helps you identify the Mythic Story of your own life. Archetypes are the structures through which the mythic dimensions of self play themselves out. Archetypes such as the Fool, the King, the Great Mother, the Priestess and the Magician have existed in many cultures across time. They primarily serve to assist us in looking at our lives from a much larger and spiritually expansive perspective than our ordinary day-to-day view of the self. When you embody your Mythic Story, you gain clarity and incredible perspective on the choices you have for your life. Experiencing the living embodiment of your Mythic Story is the most exciting journey one can choose to enter into! Together we will deepen in this exciting terrain.
In this 2-hour workshop you will:
Discover ways to step into the mythic Big Story of your life
Identify the patterns that keep you in the repetitive loop of the "small" story
Find what mythic archetype you most strongly relate to and resonate with
Ariel Spilsbury is a planetary priestess devoted to the conscious evolution of this planet and all its inhabitants. This takes the form of traveling to share the wisdom of the Divine Feminine around the globe, which she has done for over 30 years. She has devoted her life to the conscious awakening of all beings. This she has offered through writing, teaching, sacred theater presentations, creating a metaphysical store, conferences, consciousness events, lectures, seminars, starting a metaphysical newspaper, moon circles for women, spiritual counseling and maintaining a temple for the Goddess for 25 years.
The Mother Sense Leadership Model
Audio Training with Luisah Teish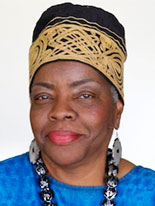 Have you really reflected on the story that sculpts your life? Who you are and where you are going? What potentials you have within you? Realizing your potentials means transforming your personal myths – the stories that sculpt and determine your life in ways that are both conscious and unconscious, most of which have been planted by our family and culture. In this lively, deep and very real conversation, Luisah Teish invites us to explore her leadership model known as MotherSense. Through her powerful and heartfelt stories, we are transported to a world where we are supported to unfold in our beauty and unique light.
In this hour-long dialogue, you will:
Plant seeds for how you can use story magic to reshape your personal myth – while smiling and laughing along the way.
Understand the ways women are hard-wired to nurture and encourage what is already unfolding within a child, within ourselves, within our community of sisters, and within nature.
Imagine a world where you are supported to grow from where you stand right now – where you are not forced into labels, sizes, jobs or roles that are not suitable for who you really are. In Teish's mind, you'd then be living in a very different world, and that's a world we can help create!
Luisah Teish is a writer, performer and public speaker. She is the author of Jambalaya: The Natural Woman's Book of Personal Charms and Practical Rituals, a women's spirituality classic. Teish designs and directs ritual theater performances, and she has also performed in venues around the world. Ase Theater is an ensemble of multi-racial, multi-cultural artists, ritualists and community activists who are committed to addressing eco-spiritual issues such as the sacredness of water, and honoring the indigenous cultures of the world. Teish also conducts workshops, and delivers lectures and keynote speeches on a variety of subjects including Goddesses, Queens, and Spirit Women of the African diaspora, Eco-Feminist Mythology, and Spiritual Life Guidance for Women. She has lectured at Harvard University , UCLA, Reed College, Tulane University and Spelman College.
Expressing Your Soul's Calling
How to tell people what you do with ease
and grace
Virtual workshop with Kim Carpenter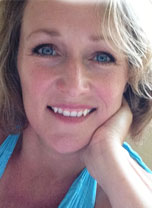 Kim Carpenter, mentor for change makers who mean business, has helped hundreds of mission-driven entrepreneurs find the perfect words to answer that dreaded question... "So, what do YOU do?". She knows how important it is to be able to tell people about your soul's calling in a succinct and powerful way --whether it's for your own business or a project that you're passionate about.
In this 90-minute virtual workshop you'll learn:
Why the old elevator pitch models don't work for heart-centered feminine leaders like yourself, and what to do instead
How having this introduction directly impacts what you charge for your services, and more importantly what people are willing to pay
How to create your signature 30-second introduction so that you leave every meeting, networking event and trip to the store with more ideal clients, customers or partnerships
Kim Carpenter, Business Mentor and Head Marketing Trainer for Conscious Marketing, Inc., is leading change makers into a new paradigm of business – a paradigm that honors the intuitive feminine and also manifests real, tangible results. Over the years she has worked with iconic brands such as Toyota, MasterCard, and Puma, and at top advertising agencies in New York City. Her passion is helping people manifest their soul's calling through a business that serves the world and makes them a great living at the same time.
What People Are Saying About Devaa & Elayne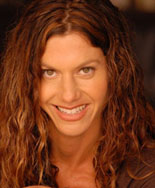 "Working with Devaa and Elayne has been one of the more poignant, fulfilling and empowering of my life experiences to date. Both of these women are extremely gifted in identifying and bringing out the strengths, skills and beauty of each individual that they come into contact with. In my own work with them, I have felt continuously seen, heard and held by their unique feminine presence, which is sometimes amazingly gentle and compassionate and at other times fierce and full of fire – igniting my own inner flame. Always, they come from love."
– Suraya Susana Keating, MFT, Registered Drama Therapist
"I love that Elayne and Devaa are both fully in their power as facilitators. They are also down-to-earth, honest and authentic. They embody a cauldron of deep safety and also utter sacredness. They have the capacity in one moment to be very very tender, and in the next moment cut through to the chase – inviting you to go deeper, move forward, and find what you are searching for. Through working with them, I was able to heal and move lifelong pain and trauma out of my body, so my body now feels tangibly different! The power of their work is profound."
– Patricia Benavidez, Speaker, Activist and Public School Teacher (Retired)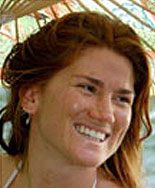 "As facilitators, Devaa and Elayne are a wonderful combination of the right and left brain. They weave the group together in a loving, playful open container, where we are deeply held. Before joining one of their programs, I was always searching for a feeling of belonging. My parents are no longer alive, and I have no siblings. So this feeling of "home" was quite elusive. Through working with Elayne and Devaa, I feel known, seen and held in a way that exceeds anything I have ever experienced. Having this level of unconditional support opened me to my dream in life to be a fashion designer, and my choice to move forward with it."
– Rana Stewart, Fashion Designer and Entertainer
"I've met a lot of teachers, healers and leaders in my years on the speaking circuit. When I wanted to dive deeper with my work and share from a new level of vulnerability, I turned to Devaa. She helped me lead from my authenticity, connect with my depth, and open in ways that proved energizing and effective. Her support enabled me to go to a whole new level in my public presentation and bring new qualities to my leadership. She helped me in a million ways that I cannot even describe. I am blessed by her presence. Thank you Devaa! "
– Marci Shimoff, Bestselling Author with Over 14 Million Books Sold, Including Chicken Soup for the Woman's Soul and Happy for No Reason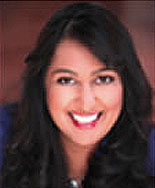 "Elayne is a true alchemist, brilliant in her mental insights and the most skilled transformative personal coaching I have ever had. Deeply Transformative, Transmutation of Pain into Gold (True Alchemy), Soul Healing. The Great Mother energy that Elayne is so easily able to channel. This is what has been necessary to heal me and is necessary to the healing of the world. Through surrendering to her wisdom, I have found my way back to my own inner guidance, my own deeper wisdom."
– Leela Somaya, Business Strategist, Spiritual Lawyer and Transformative Coach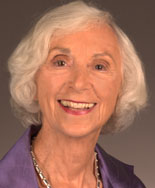 "Devaa is a living example of the Evolutionary Woman arising in our midst. Combining brilliant intellect, business experience, spiritual development, and now a major outreach into the world to assist is all in our evolution, she is a loving and inspiring woman leading us forward in the 21st century."
– Barbara Marx Hubbard, Foundation for Conscious Evolution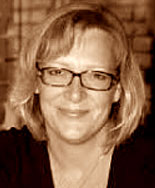 "Working with Elayne is to have someone stand in total love, without fear, to help call out your own courage and fierceness is quite profound. She is a wonderful midwife in this process of self transformation, as she goes about the work fearlessly, unflinching and compassionately, with a knowing that it can be done! She bears witness to that part of me that remains untouched and unharmed. And in doing so she reflects back to me, my deeper eternal Truth. My own holiness. My own radiance! In the safety of the session, within Elayne's kind presence, you are able to pull back the blanket of fear that up until now, has kept this issue neatly undercover and out of sight."
– Erin Rasmussen, Executive Producer, Owner Reframing Media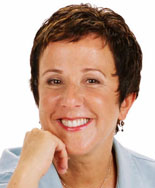 "The time (or should I say timelessness) that I spent with Devaa was profound. After years of seeing all kinds of "experts," I can honestly say the time with Devaa broke something loose, and now I feel burden-free, as well as much lighter and more joyful. I recommend her work to anyone who is ready to fly."
– Marcia Wieder, CEO and Founder Dream University
"I would describe Elayne as one of the most understanding, wise and compassionate people that I have met. She models vulnerability and courage, which led me to deeply trust her and share my own vulnerabilities. She skillfully invited me to take ownership of those places where I have been giving away my power and perpetuating self-limiting patterns. She helped me to claim the power of my inner Alchemist and transmute my deepest pain into my greatest gift. She continues to encourage and inspire me to believe in myself and my potential to develop and bring forth my greatest gifts for the highest good of humanity."
– Karen Page, Hospice Care Giver
Here's What You'll Receive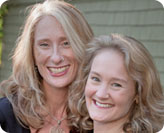 Seven 90-Minute Recorded Class Sessions
Experience a rare opportunity to be mentored by, and learn from, Devaa Haley Mitchell and Elayne Doughty – who lead a multi-year initiatory process for women and have trained thousands of women worldwide – from the comfort of your own home. Each class session includes renowned guest faculty, and helps you create the specific skills and abilities to access the deep reservoir of sacred feminine power within you and express yourself in a FULL-ON way.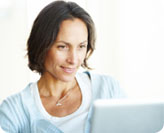 Seven PDF Transcripts of Each Class Session
In addition to the high quality MP3 audios, you'll also receive the entire class transcription in PDF format after each session is completed. This way you can review, print and highlight the most important insights and practices that you'll learn.
Exercises and Questions for Each Lesson
After each lesson, you will then have the option to do related exercises and answer questions in order to accelerate your learning and integrate each session.
Living Your Soul's Calling BONUS Collection
12 Ways to Be a 21st Century Leader
Audio Workshop with Marcia Wieder
Embodying Your Mythic Story
Audio Training with Ariel Spilsbury
The Mother Sense Leadership Model
Audio Training with Luisah Teish
An Unprecedented Opportunity
We, at The Shift Network, feel deeply honored that Devaa and Elayne have chosen to partner with us on this exclusive online training. As you may know, this is a rare opportunity to learn directly from these skilled teachers who lead transformative feminine practices for thousands and connect with a global community of like minds and hearts who are doing this powerful work.
Through this easy online format, you'll not only save time and money on workshop costs (plus travel, accommodations and meals, which would cost thousands of dollars). But you'll be able to benefit from the incredible teachings and exercises from the comfort of your home – at your own pace!
If you are serious about bringing more soulful freedom, success and joy into your life, then you owe it to yourself, your loved ones and our world to take this one-of-a-kind training with Devaa and Elayne.
If you're ready to take the step into a more soulful life, click the register button below.
More Praise for Devaa & Elayne. . .
"Elayne and Devaa are energetic compassionate women who expertly guide you to dig deeper into your calling and your passions. Their knowledge of the feminine archetypes is comprehensive and they incorporate a playful approach to teaching this wisdom. I highly recommend their class! "
– Carol Mauer, Waterloo, Iowa, USA
"[The Course] with Devaa and Elayne was exactly what I needed at this point in my life. I was yearning to delve deeper into my self, to face the obstacles that hinder my progress on the journey, to feel the wonder of my true self. Devaa and Elayne offered a beautifully meditative experience to feed my soul and skillfully and compassionately led me through the steps to effect the transformation I desire."
– Adrianne, Lafayette, LA USA
"Taking this course with Devaa and Elayne brought me back to teachings I benefitted from in my youth, but we went even deeper and it was like returning home. While I feel I've just begun a process of going within to birth my soul's calling, I have been given tremendous tools to connect with the divine feminine that is rising within me while also being introduced to other sisters who have heard the call."
– Nichola Napora, Pemberton, BC, Canada
"Devaa and Elayne communicated a clarity around the material that was very compelling. They evoked the energy of integrity and walking their talk in regard to this material. The information and the healing imagery is very profound. I believe this program offers important knowledge and powerful healing energies for all women seeking to rise as a soulful woman."
– Linda, Cincinnati, Ohio
"Elayne and Devaa do a great job of creating a safe space and sharing information, stories, and experiences that empower women. I would recommend any of their seminars or workshops."
– Lorena, Seattle, WA
About Your Course Leaders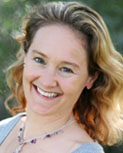 Rev. Dr. Devaa Haley Mitchell is a transformational leader who supports people to reconnect with their spiritual essence, unleash their leadership gifts, and step into their full potential. Devaa co-founded the Shift Network and founded the Inspiring Women Summit, a virtual gathering of 70,000+ participants from more than 160 countries. Through her Soulful Women Wisdom School, which she co-founded with Elayne Kalila Doughty, she offers deeply experiential and transformative programs that guide hundreds of women to connect more deeply with spirit.
Devaa knows that whatever we are DOING in the world, it sits on top of who we are BEING. So Devaa supports audiences and her clients to uplevel who they are being. She provides training, mentorship and a spiritual community to support people to unleash their soulful radiant essence in order to make a meaningful contribution to our planet and have a life that they LOVE.
Devaa is also a musician whose debut album, Sacred Alchemy, aims to reawaken and liberate the many dimensions of the sacred feminine. Her LIVE performances fuse East and West with groovy, danceable tunes.
In her spare time, Devaa volunteers at the San Quentin Prison as part of the Parallel Play Project, using the power of drama therapy to heal and transform the hearts and lives of long-term inmates.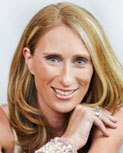 Elayne Kalila Doughty, MA is co-founder of The Soulful Women Program, The Gracias Foundation, and Founder of The Queens of Transformation-Powerful Women Changing the World. She is a transformational coach, spiritual activist, bestselling author, speaker, soul midwife and ordained priestess.
Elayne has more than 20 years' experience guiding women from all walks of life to transform the pain of the past into a powerful present and an extraordinary future. She draws upon the study and practice of the most respected systems of psychological healing, personal growth and spiritual development.
Currently, she brings these teachings to The Soulful Women Wisdom School, where she offers deeply experiential and highly transformative programs for hundreds of women each year.
In 2009, Elayne created The Safe Embrace Trauma Healing Program after many years of working with women survivors of trauma and gender-based violence. This program provides structure, training and support for women to facilitate trauma healing and leadership development circles in their own communities. Elayne is currently implementing this program with Eve Ensler of The Vagina Monologues at the City of Joy in Bukavu, Congo.
Elayne is a bestselling co-author, along with Lisa Nichols of Unbreakable Spirit: Rising Above the Impossible. She is currently working on her next book Priestess on Purpose – Women in Passionate Service to Healing the Heart of the World.
Frequently Asked Questions
Q: What is your refund policy?
A: Your satisfaction with The Shift Network and this course is our highest priority! We offer a satisfaction guarantee for a full 2 weeks so that you can try out the course risk-free. The deadline to receive a full refund is 2 weeks from your date and time of purchase. If you find that the course is not meeting your needs, please submit a support request with the subject "Refund request."
Q: How can I reach Customer Support?
A: Please visit our Customer Support Center, where you should be able to find the answer to your question or the solution to a problem. And if you can't, you can submit an online request form and we'll get right back to you.
Q: What are the benefits of telling my friends to join the program?
A: You can sign up as an Affiliate of The Shift Network and receive 20% for anyone that you introduce who registers for the virtual event. If you bring five friends into the event, you can cover your own! Register at theshiftnetwork.com/affiliate and you'll receive a promotional link to use.