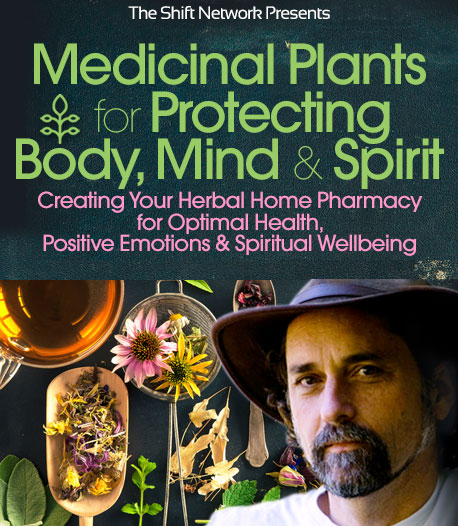 With Plant Medicine Pioneer
David Crow, LAc
A 12-module Recorded Audio Training
Harness the healing power of medicinal plants to protect your health and prevent disease with a world-renowned botanical medicine expert.
Discover how you can integrate the power of herbs, essential oils, nutraceuticals and meditation to support your body, emotions, mind and soul.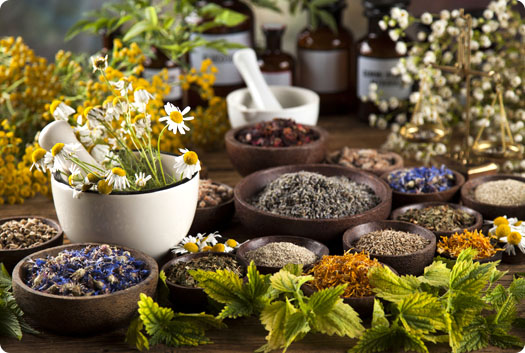 Plants are powerful allies to create a life of vibrant health and joyful wellbeing.
Healers, shamans and herbalists have known this for millennia, developing a vast natural pharmacy to protect us from disease, debilitation and even death.
Medicinal plants can help you heal inflammation, quiet your mind and remove toxins. They can rebalance your emotions, release your addictions and give you sustained energy.
They can also protect you from the negative effects of modern life, from electromagnetic field radiation to chronic daily stressors to the toxic buildup in food.
This is likely not news to you. You've probably long suspected there is much more to know about plants and their healing properties.
You may already be fascinated by systems of natural medicine like Ayurveda, Chinese wisdom and working with herbs.
Or you may be curious about how essential oils, flower essences and herbs can affect your mood and create a sense of wellbeing.
You may also be eager to have a home pharmacy that can treat you and your family's health naturally, and in a holistic way — helping to protect your wellbeing by building your resilience, energy and strength for the long haul.
The best news about such a pharmacy is that in the long run, it can actually save you money and leave you feeling far more empowered around your health.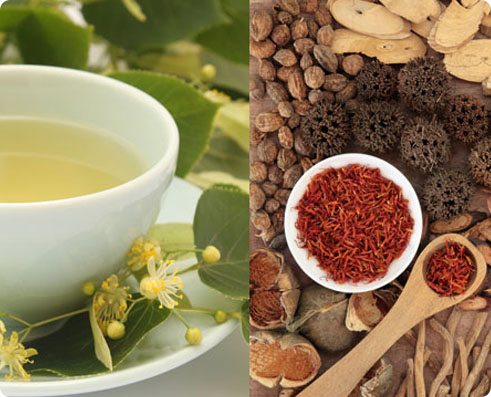 The challenge you face, though, is creating an herbal home pharmacy can take a lifetime of study in many disciplines — from botany to medicine to healing disciplines.
It's easy to go astray with so many schools of thought and so-called experts out there. Modern science tends to view the healing lore of plants with skepticism, preferring the clinical simplicity of pharmaceuticals and shutting the door on natural remedies.
On the other side, every major botanical tradition that holds great wisdom also has blind spots, gaps and even exaggerations.
Rather than attempting to sift through all this information on your own, what if you could take a virtual journey with a master guide who has spent decades of study and teaching focused on the practical, medical, curative powers of plants... and can teach YOU what you most need to know in establishing your own pharmacy?
And what if you could learn from this master, how to create a botanical medicine library to help your digestive, respiratory, neurological and musculoskeletal systems thrive as well as treat conditions as they arise?
The good news is that you can embark on such a virtual apprenticeship with a wise sage at the forefront of botanical medicine practice, David Crow, LAc. David is the founder of the highly-respected essential oils company, Floracopeia, and one of today's greatest synthesizers of wisdom lineages regarding plants. He's studied medicinal plants in their environments all over the world, conducted extensive research on their healing properties, and immersed himself in the ancient healing lineages for over 30 years.
In the Medicinal Plants for Protecting Body, Mind & Spirit virtual program, David will share precise protocols and recipes for using plants — from medicinal mushrooms to nutraceuticals to flowering herbs — for protection of your health, as well as healing, cleansing, cognitive functioning and much more.
David has journeyed deep into Chinese and Ayurvedic traditions. He's learned from masters the world over and synthesized what really works into 12 modules in which you'll discover the full spectrum of the powers of medicinal plants for protecting your health and wellbeing and treating specific ailments from joint pain to inflammation to poor digestion.
If you choose to take this journey, you'll experience a profound understanding of herbs, aromatherapy, superfoods and even cosmology — David incorporates a strong spiritual foundation into everything he teaches.
By understanding plants in this way, you open up a more dynamic relationship with your energy systems as well. You cultivate more prana or chi. You harmonize your bodily energy. You rebuild your immune system.
This new relationship with the plant kingdom will help you grow deeper roots for holistic living, allowing you to weather health crises, aging, even loss.
The Value of a Master Guide
There is perhaps no better guide for the journey into a new paradigm of relating to the plant kingdom than David Crow, who unifies wisdom from many streams of healing practices into a coherent understanding.
For more than 30 years, he's pioneered a path that's about harnessing the power of plants to infuse more intelligence and vitality into your body, mind and soul — giving you access to more organically cultivated wisdom and a sustainable connection with life.
David will introduce you to medicinal plants for addressing issues in each major organ system, integrating healing approaches from Ayurveda, Chinese medicine and essential oils.
You'll receive a profound understanding of how to work with medicinal plants, food plants, flowers, mushrooms, aromatic ceremonial plants and essential oils as a path to true health and wellness.
David will weave botanical insights with specific remedies and protocols that you can put into practice in your life immediately.
You'll learn how to eat your way to health with nutraceuticals, as well as how specific therapeutic herbs, plant essences and oils can help rebuild your energy and tonify your body.
In every session, you'll gain important practical information about medicinal plant protocols which can be applied to specific physical, emotional and spiritual imbalances, including how to:
Use low-cost common herbs to develop a highly effective kitchen apothecary
Utilize spices, teas, elixirs and aromatic culinary herbs to strengthen your digestion
Combine bitter and aromatic herbs for improving assimilation and elimination
Develop herbal protocols for treating bacterial infections and intestinal parasites
Apply dietary and nutraceutical support for liver detoxification
Integrate a knowledge of Ayurvedic, Chinese and Western herbs for strengthening the brain and nervous system
Use herbs, medicated oils and aromatic preparations for protecting and rejuvenating discs and joints
Use herbal protocols for harmonizing, balancing and strengthening the major endocrine glands
Apply dietary approaches, nutraceuticals and enzymes for controlling inflammation
Use aromatherapy baths, body oils and the atmospheric uses of essential oils for calming stress and increasing relaxation
Utilize herbs for strengthening resistance to EMFs and energetic toxins
Use a holistic approach to dental health, including probiotics, nutraceuticals and digestive herbs
Apply herbs, aromatic preparations and meditation practices for healing trauma, shock, loss and grief
Harness the power of plant preparations for protecting the heart and spirit during times of social and political unrest
Medicinal Plants for Protecting Body, Mind & Spirit is appropriate for anyone intrigued by the protective, healing and evolutionary benefits of botanical medicine as well as professionals that work with herbs, plants, oils or energy.
This course will draw from David's decades of studying the healing powers of plants in various cultures with many gifted teachers — from the shamanic traditions of the Amazon to the alchemical mysteries of the Himalayas and the ancient wisdom of Ayurvedic and Chinese medicine.
We're sure you'll find this unique offering of hard-earned, time-proven medicinal wisdom for your and your family's health and wellbeing deeply enriching and practical.
What You'll Discover in These 12 Modules
In this 12-part transformational program, David will guide you through the fundamental skills and competencies needed for understanding this specific approach to using medicinal plants for protection.
Each training session will build harmoniously upon the previous one so you'll receive a complete, holistic understanding of the practices, tools and principles for developing an integrated approach to using herbs, essential oils, diet, nutraceuticals and meditations to address the protection of specific body systems. You'll be provided with a large bibliography of resources, with focus on practical and specific protocols for addressing specific conditions.
Module 1: Protection for the Respiratory System
Using Herbs & Aromatic Preparations for Respiratory Immunological Support, Antimicrobial Resistance & Environmental Protection
As atmospheric climate changes accelerate and air pollution increases, medicinal plants offer great protection against a wide range of microbial pathogens, respiratory allergens and environmental toxins. The pharmacopeia of botanical protectors is large; it contains many species of plants, numerous ways of preparing them, and countless formulas and easy-to-use products.
In this module, you'll discover:
Low cost common herbs for a highly effective kitchen apothecary
Important tinctures to have in the family medicine cabinet for preventing and treating colds and flus
Medicinal mushroom preparations for boosting immunity
Aromatherapy protection from indoor and outdoor air pollution
How to combine herbal and aromatic preparations to protect the lungs from congestion, dryness and inflammation
Herbs and essential oils to help stop smoking
Herbal and aromatic preparations for protecting against pollen and chemical allergens
Ayurvedic preparations for protecting the sinuses and reducing environmental sensitivities
Module 2: Protection for the Digestive System
Herbal & Nutritional Therapies for Protecting the Digestive System Against Stress, Inflammation, Medications & Pathogens
Your digestive system is a sensitive and complex environment, easily disturbed by poor quality food, stress, medications and microbial pathogens. Medicinal plants have been used throughout history for their abilities to strengthen digestive functions, fight infections, reduce inflammation, and enhance and balance assimilation and elimination. These botanical powers are increasingly important and necessary, and can be easily brought into every home in the form of simple herbal preparations.
In this module, you'll discover:
Dietary principles for protecting and healing the digestive system
Herbal products and preparations for recovery from antibiotic use
Combining bitter and aromatic herbs for improving assimilation and elimination
Aromatic preparations for abdominal applications
Herbs, foods and spiritual practices that protect the digestive system from stress
How to enhance digestive immunity against pathogens and food sensitivities
How to regulate digestive secretions and peristalsis to protect against inflammation and acidity
Herbal protocols for treating bacterial infections and intestinal parasites
Module 3: Protection for the Liver
Integrated Herbal & Nutraceutical Approaches for Protecting the Liver From Environmental & Metabolic Toxicity
As environmental degradation and pollution increase, the burden of toxicity affecting the human body will worsen. As the primary organ of detoxification, the liver is increasingly under stress; it is responsible for removing a wide range of xenobiotic substances that can find their way into the body from the environment, as well as coping with endogenous toxins created by physiological stress. Unlike pharmaceutical drugs, which are generally hepatotoxic, medicinal plants have great powers to support the liver's detoxification processes, and are, therefore, increasingly important for protecting our health.
In this module, you'll discover:
How to create a hepatoprotective home pharmacy and kitchen apothecary
An understanding of the liver detoxification processes
Dietary and nutraceutical support for liver detoxification mechanisms
Herbs that protect the liver from environmental, hormonal, pharmaceutical and metabolic toxins
Herbal protocols for supporting liver health during recovery from addiction or long-term use of medications
Module 4: Protection for the Brain & Nerves
Integrated Herbal, Aromatic & Nutraceutical Protocols for Protecting the Brain & Nervous System Against Inflammation, Environmental Toxins & Cognitive Decline
Scientific research is now confirming what many have long suspected: the brain is far more sensitive and vulnerable to environmental toxins than previously acknowledged. Whether it is air pollution, pesticides in foods, nutritional deficiencies, medications that deplete neurotransmitters or numerous other factors, the health of the brain is under increasing stress.
The neuroprotective powers of medicinal plants have both a long history of empirical evidence as well as modern scientific validation confirming their effectiveness. Safe, easy-to-use and easily accessible, these herbs are now easy to bring together into a home pharmacy that is increasingly important for everyone for long-term prevention as well as treatment of neurodegenerative conditions.
In this module, you'll discover:
Creating a neuroprotective home pharmacy and kitchen apothecary
Important Ayurvedic, Chinese and Western herbs for strengthening the brain and nervous system
Nutraceutical and dietary support for brain health
Traditional Ayurvedic nasal medication for nourishing the central nervous system
Herbal and aromatic head massage oils for alertness and concentration
Aromatic plants and essential oils known to enhance memory and concentration
Unique herbs and aromatic preparations for different types of neuralgias
Module 5: Protection for the Heart
Integrated Herbal & Nutraceutical Approaches for Cardiovascular Health
Modern lifestyles and diet are taking a heavy toll on the heart and cardiovascular system. Traditional herbal knowledge and modern research confirm that many medicinal plants offer different kinds of protection, including nutritional support, anti-inflammatory functions, cholesterol and blood pressure regulating and others — without the risk of serious adverse reactions caused by long-term use of pharmaceutical medications.
In this module, you'll discover:
How to create a cardioprotective home pharmacy and kitchen apothecary
How to work with your doctor to develop a holistic complementary medicine program
Using herbs and food with spiritual practices to lower cardiovascular stress
Herbs and nutraceuticals to protect the heart and circulatory system against inflammation
Aromatic preparations and herbal hydrotherapies for supporting blood vessels and circulation
Module 6: Protection for the Muscles, Bones & Joints
Integrated Herbal, Nutraceutical & Aromatic Treatments for the Musculoskeletal System
As we age, we face degeneration and weakening of our bones, muscles and joints, leading to numerous medical disorders and the burden of physical pain. Medicinal plants have always been used for treating these conditions, with numerous species prepared in innumerable ways offering us protection from the unwanted consequences of growing older. These plants give more than symptomatic relief, and are often able to address the underlying causes of degeneration by reducing inflammation, healing tissue damage and protecting us from bone loss.
In this module, you'll discover:
How to create a musculoskeletal herbal pharmacy and kitchen apothecary
Herbal, dietary and nutraceutical protocols for bone health
Unique Chinese herbal dietetic recipes for strengthening the musculoskeletal system
Herbs, medicated oils and aromatic preparations for protecting and rejuvenating discs and joints
Medicated salves, herbal oils and aromatic preparations for protecting, strengthening and healing muscles, tendons and ligaments
Module 7: Protection Against Inflammation
Using Herbs, Nutraceuticals & Aromatic Preparations to Fight Inflammation & Its Damaging Effects
Inflammation is a cause and a result of a large number of metabolic and degenerative diseases, and a primary symptom of infections. Pharmaceutical medications can provide symptomatic relief, but often worsen the condition and slow the healing process.
An extensive pharmacy of botanical anti-inflammatory agents is well-known in traditional medical systems, and large number of scientific studies now confirm the powers of these plants as well as reveal many new beneficial species. From relief of symptoms to long-term protection from the damaging effects of inflammation, herbal medicine offers everyone highly effective protection.
In this module, you'll discover:
How to create an anti-inflammatory home pharmacy and kitchen apothecary
Herbal therapeutic categories for treating different types of inflammation
Aromatic preparations for anti-inflammatory treatments
An update on research into popular anti-inflammatories such as curcumin, and an introduction to lesser known anti-inflammatory species
Dietary approaches, nutraceuticals and enzymes for controlling inflammation
Module 8: Protection for the Endocrine System
Integrated Herbal, Aromatic & Nutraceutical Approaches for Protecting the Endocrine System From Xenobiotic Compounds & Metabolic Imbalances
Classical medical systems such as Ayurvedic and Chinese medicine did not have terms such as "estrogen mimicking" and "endocrine disruptors." These are modern health challenges created by the widespread contamination of the environment with agricultural toxins, plastics and other compounds.
Combining the classical understanding of treating macro-imbalances along with the emerging understanding of the role that medicinal plants and nutrition can play in supporting endocrine health, many approaches are now emerging that can help us protect, strengthen and balance our sensitive glandular systems.
In this module, you'll discover:
An understanding of xenobiotics, their effects on the endocrine system, where they bioaccumulate and how herbal medicine can support their elimination
Dietary, herbal and nutraceutical protocols for endocrine protection and support
Herbal protocols for harmonizing, balancing and strengthening the major endocrine glands
Supporting the liver, digestion, nervous system and bacterial flora for endocrine health
Module 9: Protection Against Stress, Burnout & Adrenal Exhaustion Integrated Herbal, Aromatic & Nutraceutical Protocols for Protecting the Body, Mind & Emotions From External & Internal Stress
Many aspects of stress and burnout can be prevented with lifestyle changes, good nutrition, time management and other methods, but oftentimes they're unavoidable due to life circumstances. Medicinal plants offer strong protection for the body and mind in stressful times through a wide range of physiological actions including nutritive support, relaxation of the nervous system, harmonizing of the endocrine system and rejuvenation of adrenal functions. Many of the herbs in this pharmacopeia can be used not only to recover from over-stimulated exhaustion, but can also be taken over an extended time to build greater resistance to stress.
In this module, you'll discover:
Reliable herbs and herbal preparations for calming stress
Nutritive, adaptogenic and trophorestorative herbs to protect and nourish the nervous system and adrenal glands
Aromatherapy baths, body oils and atmospheric uses of essential oils for calming stress and increasing relaxation
Balancing energizing herbs with relaxing herbs
Using herbs in the diet for calming and grounding
Using herbs with meditation practices for retraining a stressed nervous system
Module 10: Protection Against Radiation & Electromagnetic Pollution Using Herbs, Essential Oils & Nutraceuticals for Protection From Environmental or Medical Radiation & Strengthening the Body Against EMFs
Every person in the world now carries radionuclides from the atomic fallout of nuclear weapons and catastrophic accidents at nuclear power plants. Emerging research, along with decades of information gathered using medicinal plants in people with radiation sickness, show that many botanical species can offer protection against ionizing radiation, whether through environmental or medical exposure.
Following the principles of regenerating core vitality and strengthening life force found in classical Asian medical systems, we can use medicinal plants to help build resistance to the subtle yet profound energetic disturbances caused by the widespread electromagnetic pollution that now surrounds us.
In this module, you'll discover:
How to create a radioprotective home pharmacy and kitchen apothecary
Herbs confirmed by modern research as having radioprotective effects, and their mechanisms of action
Herbal antioxidants and natural chelation agents
Herbs for strengthening resistance to EMFs and energetic toxins
Module 11: Protection Against Dental Decay, Infection & Inflammation Integrated Herbal, Aromatic & Nutraceutical Approaches to Preventive & Curative Dental Treatments
Although modern dentistry has much to offer for acute and chronic dental problems, many systemic illnesses, including autoimmune inflammation, are now being linked to metallic and chemical toxins commonly used in dental procedures.
Additionally, poor dental health can cause serious problems throughout the body; and likewise, many diseases and medications affect dental health.
Medicinal plants and their preparations have been used for millennia to prevent and treat tooth decay, gingivitis and other common dental conditions. Herbal treatments offer significant protection against dental problems, but even more importantly, can often prevent the need for toxic implanted materials with long-term adverse health consequences.
In this module, you'll discover:
Herbal and aromatic mouthwashes and powders for tooth and gum health
Traditional uses of resins, roots and other botanical remedies oral and dental health
Probiotics, nutraceuticals and digestive herbs for dental support
An overview of innovations in biological and non-toxic dentistry, including laser, ozone and others
How to work with your dentist to create a holistic program of complementary medicine
Herbal chelation and detoxification strategies for removing dental mercury and other compounds
Module 12: Protection for the Mind & Emotions
Using Herbs, Aromatic Preparations & Meditation Practices for Spiritual Protection
Medicinal plants have been used since time immemorial for spiritual protection. Whether it is uplifting the mind, giving courage to the heart, calming anxiety or giving magical blessings of removing obstacles and attracting good fortune, numerous botanical species have been utilized for both ritual and medical uses. Without being superstitious, we can learn by experience that plants have protective qualities that work on many levels, including the subtle aspects of the mind and spirit.
In this module, you'll discover:
Plant preparations for protecting the heart and spirit during times of social and political unrest
Using herbs, aromatic preparations and meditation practices for healing trauma, shock, loss and grief
Herbal and aromatic preparations for boosting protective psychic energy
Medicinal plants that help cultivate spiritual qualities
Using herbs and aromatic preparations with meditation practices to protect the mind from agitation and distractions
Botanical spiritual protection methods from indigenous traditions
The Medicinal Plants for Protecting Body, Mind & Spirit Bonus Collection
In addition to David's transformative 12-module online training, you'll receive these powerful training sessions. These bonus sessions complement the course — and promise to take your understanding and practice to an even deeper level.
Secrets of the Medicine Buddha
3 Selected Audio Teachings From the 2016
Medicinal Plants & Spiritual Evolution Retreat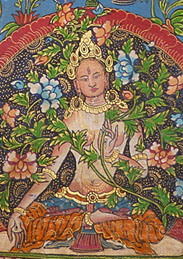 In this series of audio teachings from David Crow recorded at the Medicinal Plants & Spiritual Evolution Retreat at the Earthrise Retreat Center in 2016, he leads enriching discussions and meditations on a wide variety of topics:
The Inner Spiritual Dimensions of Tibetan, Chinese & Ayurvedic Medicine
Introduction to the outer, inner and secret levels of the Medicine Buddha
Svasthya: abiding in the self
Balancing the prana within the five sense organs
"Listening to the heart"
Where Did We Come From? : Incarnation According to Tibetan Medicine
How the universe was formed according to Kala Chakra Tantra
Evolutionary stages of the biosphere
The first flower and its evolutionary effect
Exploring where we came from by listening to the heart
Incarnation according to Tibetan medicine
Where Did We Come From?: Part Two
Where we come from according to Taoism
What reincarnates?
Listening to the heart: the stream from life to life
The two grounds of being: prakruti and purush
Mahat: universal mind
Ahamkar: sense of individual self
The three dosas of vata, pitta and kapha and their refined forms of prana, tejas and ojas
Meditation on the body/mind interface
Hua Lu: Using Essential Oils & Aromatherapy According to Traditional Chinese Medicine
Downloadable Course From David Crow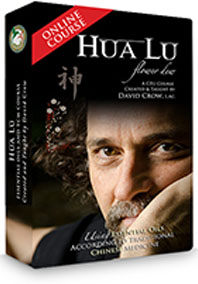 In this 3-hour bonus course, David presents the art and science of aromatic botanical medicine through the lens of traditional Chinese medicine, one of the world's greatest healing systems. Hua means "flower," and lu means "dew." This term describes how drops of aromatic water are collected during the creation of an exquisite perfume, made by distilling neroli flowers (Citrus aurantium, chih shih ) together with chen xiang (agarwood, Aquillaria agalocha ). You will follow along with David, through both audio recordings and written material, as he illustrates the vast and profound wisdom of traditional Chinese medicine and how it applies to the use and study of aromatic plants and their essential oils.
What Graduates of David Crow's Courses Are Saying...
I have loved this course and the experience with The Shift Network... The information and learning I received was powerful and important to me. My expectations have definitely been met and I am happy to recommend The Shift Network to anyone that is considering enrolling for a course with them.
— Michelle, Nelson, New Zealand
I have been asking for many years for a teacher to come to me who could teach me the ways of the plant world and along came this course. The insight and teachings have changed my life and the way I work with plants. With the planet in so much turmoil, this course is a must and I would recommend it to those of us who wish to heal the earth. Thank you to The Shift Network for giving me this great gift.
— Alison Strickland, British Columbia, Canada
The information we received in this course was so fundamentally important that I think it should be given to every human being on the planet. It is what should be being taught to our children in schools. If we understood this information we would never have a climate change problem.
— Wendy, New Zealand
Pure inspiration! It was food for the soul something that I obviously needed right at this time. I feel so much more awakened to the interdependence of all things through experience. David Crow is a true gift. Great to have the recordings available too so I could listen when it suited.
— Fiona, Australia
As a gardener and herbalist I am deeply touched and renewed from the experience of this course. The sharing of the healing Wisdom of the Kingdom of nature as articulated in this course kindled warmth of heart, hope and peace in me.
— Monique, Sebastopol, California
This material that David presented can spark many people to wake up to themselves and their world. When that connectedness is discovered between human beings and the rest of nature, there is a relief and relaxation that happens.
— Gina Mermelstein, Nova Scotia, Canada
This course affirmed, reaffirmed, and taught me new things that I believe are essential to living well on the planet and working intimately with life. I am a therapist working with many people, and I found myself bringing the living, abundant, wisdom of plants into my work... often. Everyone LOVED it!
— Lisa Hartwick, MA (Psych) RCC, British Columbia, Canada
I've learned to interact and unite with the trees and plants that have always been here for us. It's amazing to know how intelligent these plants are and that it is so important to preserve nature so we can continue enjoying her fruits. I have learned to be more sensitive to our environment and to become one with our life force energy of our plants.
— Theresa Harrison, San Diego, California
I have never heard a speaker more connected and on the right path for the right reasons than David Crow. I support and trust him in all his subjects and believe in him as a real and honest teacher with only goodness in his heart. I believe i have learned more of all the right things with him and place him, for me, as important as Jon Kabat-Zinn or even Alan Watts.
— Kelli, Sweden
This course has deeply increased my understanding and connection to all the huge variety of healing,medicinal plants... giving me so much new knowledge that can only benefit my life ,my loved ones and ultimately Mother Earth and all humanity... David Crow's knowledge, deep integrity and gentle heart are truly outstanding.
— Edoarda, Sydney, Australia
My relationship with the plant world has NEVER been better. This course has deepened my walk on this beautiful blue planet in ways that I'm sure I won't realize for years to come. I am blessed to have taken this course and give deep thanks to David and his helpers, teachers and friends that have participated in his journey that brought him to this place of sharing his insights. Blessings and gratitude.
— Lauri Lincoln, Thurman, Iowa
A great subject matter presented in an easy to understand format. I would recommend this course to anyone who has interest in botanicals and their healing powers.
— Cindi, Canada
Here's What You'll Receive
Twelve 90-Minute Recorded Class Sessions With David Crow
Experience a rare opportunity to be mentored and learn from botanical medicine pioneer David Crow — from the comfort of your own home. Each class session helps you create the specific skills and abilities to apply protocols for using medicinal plants for protection for specific conditions.
Twelve PDF Transcripts of Class Sessions
In addition to the high quality MP3 audios, you'll also receive the entire class transcription in PDF format. This way you can review, print and highlight the most important insights and practices that you'll learn.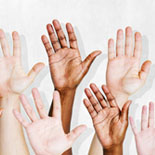 Exercises and Questions for Each Lesson
After each lesson, you will then have the option to do related exercises, practice new tools and answer questions in order to accelerate your learning.
The Medicinal Plants for Protecting Body, Mind & Spirit Bonus Collection
Secrets of the Medicine Buddha
3 Selected Audio Teachings From the 2016 Medicinal Plants & Spiritual Evolution Retreat
Hua Lu: Using Essential Oils & Aromatherapy According to Traditional Chinese Medicine
Downloadable Course From David Crow
An Unprecedented Opportunity to Join the Medicinal Plants for Protecting Body, Mind & Spirit Virtual Training
We feel honored that David Crow has chosen to partner with The Shift Network on this exclusive online training. As you may know, this is a rare opportunity to learn directly from a skilled and masterful herbalist and botanical medicine expert.
Through this powerful online format, you'll not only save time and money on workshop costs (plus travel, accommodations and meals — which would cost thousands of dollars), you'll also benefit from David's incredible teachings and practices, from the comfort of your home — at your own pace!
If you're serious about deepening your knowledge of therapeutic uses of plants for protection to contribute to a more balanced, healthy and vital life, then you owe it to yourself, your loved ones — and our world — to take this one-of-a-kind training.
If you're ready to take the next step in evolving yourself, click the register button below to reserve your space now.
Your satisfaction is 100% guaranteed!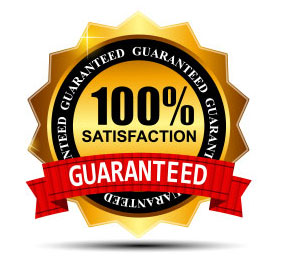 Your satisfaction is 100% guaranteed! If you don't absolutely LOVE Medicinal Plants for Protecting the Body, Mind and Spirit with David Crow — or don't feel that it meets your needs — please contact our friendly Support Team within 14 days of your date of purchase and we'll happily issue you a refund.
More Praise for David Crow...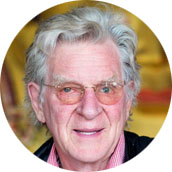 David makes the ancient teachings of Ayurveda, Chinese medicine and Tibetan medicine relevant to our times, without compromising his respect and reverence for the traditions.
— Robert Thurman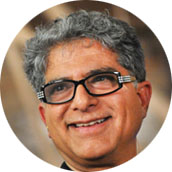 [David] shows us how the wisdom of the ancient Himalayan cultures can benefit humanity today.
— Deepak Chopra, MD, Author of How to Know God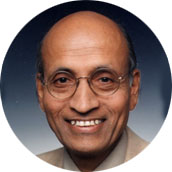 David Crow provides great insights into the healing practices of Tibetan medicine and Buddhism.
— Dr. Vasant Lad, Author of Ayurveda: The Science of Self-Healing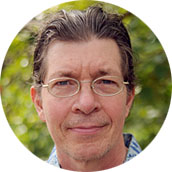 David Crow was fortunate to have met outstanding physicians in his travels, and made the most of his fortune by dedicatedly absorbing what they offered him.
— Dr. Robert Svoboda, Author of Ayurveda: Life, Health, and Longevity

Many insights from a good teacher. I especially appreciated the experiential part, how David Crow led us to many places which we can now continue to explore on our own. I came away with a profound sense of the interconnectedness and deep wisdom of nature and life moving through all of it and us.
— Diana Mongeau, British Columbia, Canada
I liked very much the information of the healing oils and want to learn more about this theme. All remedies to our emotional, physical and mental health lies in medicinal plants, eating, smelling, rubbing and so forth. I really look forward to learn more and be able to pass the information on.
— Maria Elisa Calero, Colombia, South America
In this course David Crow shares a unique blend of knowledge and perspectives from ancient and modern cultures. I appreciated the practical approach to spirituality and the participatory focus to learning. I look forward to reflecting and further absorbing insights from the course over time.
— Sarah Weber, British Columbia, Canada
The information in this course was extraordinary, and has so many implications for the way we live our lives and for the preservation of our beloved Earth. I feel this could be transformative if truly taken to heart.
— Valerie, Devon, England
This course has heightened my awareness of plant life of all kinds as beings and presence. My relationship and awareness, even with my own garden has changed significantly in a way that is intensely spiritual and (though the words aren't quite right) awe-inspiring. This has been one of the most profound and consciousness-expanding courses I have ever taken. Thank you, David Crow.
— Beverly Kune, Santa Fe, New Mexico
...Many years ago I had a very lucid dream in which a "higher being" clothed in a hooded robe was imparting the "secrets of the universe" to me. I knew what I was being told was of supreme importance, and when I awoke the only part I remembered was being told that nature "leans into us (humanity), which allows for our being." I understood this on an intuitive level, but not until hearing David lecture did I understand what this means biologically, psychologically and spiritually. I am very, very pleased with the content and depth of this course and consider the imparted information priceless.
— Bonnie Davis, Dallas, Texas
About David Crow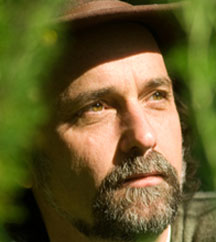 David Crow, LAc is one of the world's foremost experts and leading speakers in the field of botanical medicine and grassroots healthcare. He is a master herbalist, aromatherapist and acupuncturist with over 30 years experience and is an expert in the Ayurvedic and Chinese medical systems. David is a renowned author, a poet and is the founding director of Floracopeia Aromatic Treasures. Floracopeia was created as a way to help preserve and promote the use of botanical medicines as solutions to solving numerous interrelated global problems: lack of healthcare, poverty, environmental destruction and loss of ethnobotanical knowledge.
David has presented his vision of grassroots healthcare, preservation of botanical medicines and the use of plants for ecological restoration to hundreds of audiences, ranging from small private groups to conferences and lecture halls to a panel discussion with the Dalai Lama broadcast internationally to millions of viewers. He has given numerous keynote speeches, taught at conferences and colleges of naturopathic, Chinese and Ayurvedic medicine, and been interviewed on numerous radio programs. His articles and excerpts from his book have been published in several magazines, and In Search of the Medicine Buddha has been translated into three foreign editions. David travels and teaches throughout the world. Through his visionary synthesis of medicine, ecology and spirituality, he has helped transform the lives of thousands.
Frequently Asked Questions
Q: What is your refund policy?
A: Your satisfaction with The Shift Network and this course is our highest priority! We offer a satisfaction guarantee for a full two weeks so that you can try out the course risk-free. The deadline to receive a refund is 2 weeks from your date of purchase. To request a refund, please click here to submit your Refund Application Form. Your refund will be processed within five business days and we will send you an email confirmation when your refund has been completed. However, we'd love to have a chance to address and resolve your concerns first. If there is something we can assist you with, please email us at support@theshiftnetwork.com, and we'll be happy to help!
Q: How can I reach Customer Support?
A: Please visit our Customer Support Center, where you should be able to find the answer to your question or the solution to a problem. And if you can't, you can submit an online request form and we'll get right back to you.