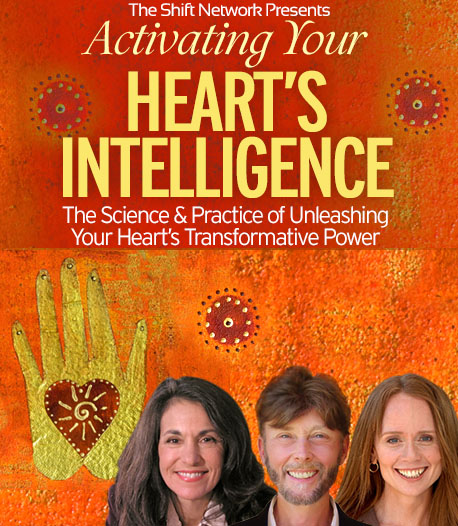 With HeartMath Pioneers
Howard Martin, Deborah Rozman & Sheva Carr
A 7-Module On-demand Video Training
Tap Into Your Heart's Intuitive Intelligence — to Live in a State of Flow, Create Vibrant Health, More Loving Connections With Others, and a Deep Sense of Purpose in Your Life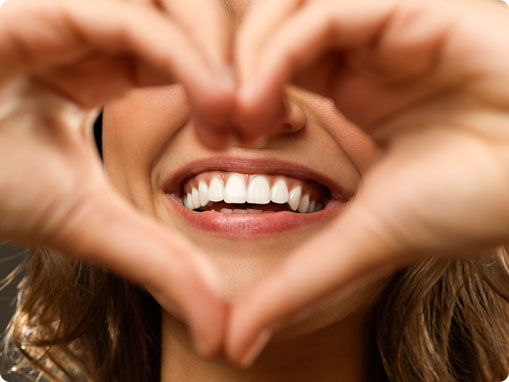 Have you ever experienced that wonderful feeling of being in the flow of life?
What if this powerful state of being was actually the norm for you... and just the way you operated in the world?
Imagine, being engaged in your work or a creative project, connecting with an intimate or a colleague, or simply going about your day — fully tapped into this sense of flow and wellbeing.
This way of being is the priceless gift of "heart coherence," a scientifically validated state in which your heart and brain are energetically aligned and cooperating with one another.
Research shows in a coherent state, the heart and brain operate synergistically, essentially meshing into one source ofintuitive intelligence...
Heart intelligence elevates your communications, decisions, and choices to a much higher level of effectiveness, according to research.
In fact, accessing your intelligent, intuitive heart is one of THE keys to:
Healing and energizing your mind, body and spirit
Lowering stress (a root cause of disease)
Increasing mental clarity and performance
Creating true intimacy & a life of meaning and purpose
And it's easier to activate your heart intelligence than you may think... all it takes is a little practice.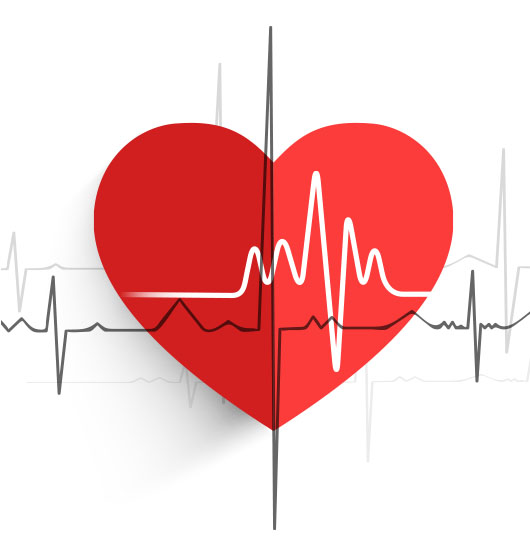 When you know how to activate and sustain this synergy, you can prevent stress producing patterns in your body, increase your mental clarity and gain access creative solutions to life's challenges — and at the same time, you're sending "good vibes" into the collective field!
Your feelings of appreciation or compassion for someone naturally increases their heart coherence.
Think of the ripple effect....
Your own, intuitive heart connects with other people's and in turn, this loving energy influences everyone THEY meet...
What a different world it could be!
The Science of Heart Intelligence
HeartMath is the world's most influential scientific organization focused on activating the powers of the heart for greater joy and less stressful living.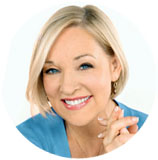 Nearly every disease or illness I've seen or treated in two decades of medical practice could have been improved or even cured had my patients or I known how to access the physical power of our heart's intelligence. HeartMath is the owner's manual we've been waiting for to help us recognize and use our heart's energy to help heal our bodies and our lives.
— Christiane Northrup, MD, Author of Women's Bodies, Women's Wisdom
What HeartMath has discovered through decades of scientific research is that you can do this not by changing your thoughts, but through proven and simple methods for emotional mastery.
Hundreds of thousands of people around the world are using these techniques to create heart coherence.
And by activating this intelligence, YOU can experience more flow and inner peace. More love, joy and appreciation — and improve your cognitive functioning and performance.
In this practical, 7-part online course, Activating Your Heart's Intelligence, you can discover how to use these proven techniques to:
Decrease emotional upsets and increase positive feelings so that you can make empowering and life-affirming choices for yourself and loved ones and our world
Loosen the hold of stress, worry and anxiety by actively choosing joy, compassion, appreciation and love instead
Improve your mental focus and clarity regardless of what's happening "out there"
Create an optimal inner terrain by consciously accessing your heart's wisdom to heal and ease stress related to chronic pain and illness
Build an inner reserve of energy that helps you to thrive in these complex and chaotic times
Activate your heart's intelligence to bring your work and life into greater alignment with your deeper purpose
Create more authentic and harmonious relationships
Achieve your goals more quickly and easily
This course draws from more than two decades of HeartMath's pioneering work in heart-based living and scientific research that shows that the heart is far more than an organ that pumps blood.
Your heart possesses a powerful intelligence with the capacity to heal and energize your body, mind and spirit — and when you learn the methods of heart coherence you can actually harness this power.
During this course — which hundreds of students have given RAVE reviews — you'll master the easy, proven techniques that enable you to do just this, opening the door to a more physically, emotionally and spiritually fulfilling life.
Many people around the world who use HeartMath's methods to activate their heart's intelligence report that others now perceive them as a more positive, healing presence and often feel drawn to work with them.
Now, you too will have an opportunity to learn and apply these heart-based methods to improve your baseline health, increase the positive experiences in your life and access your deepest wisdom on how you are called to be and serve in the world.
An Invitation From Howard Martin, Deborah Rozman & Sheva Carr
Dear friends,
We are excited to share with you the fruits of decades of research into the higher potentials of the human heart and help you open to your heart's intelligence.
Mystics, social change agents, great leaders and healers have long known that the heart is an important gateway to wisdom, health and enhanced wellbeing.
However, they did not have the understanding that modern science provides of how to unlock these higher potentials and make them available in a systematic way to everyday people leading busy lives.
Over the years, we've honed powerful practices that take just a few minutes each day.
These practices help you navigate stress, emotional turbulence, and discordance in your life and find a more harmonious, coherent, positive way of being and more effective in the world.
We've tested these techniques within large healthcare institutions, ten's of thousands of health professionals, and dozens corporations, as well as through our large network of customers and supporters. The result is a time-tested system of personal transformation that can have truly remarkable effects on the quality of your life, as well as a powerful impact in your work.
We believe this information is vital for humanity at this time as we navigate a time of great uncertainty, turbulence and challenge. Activating the heart's intelligence gives us the intuitive insights we need to co-create a new and better world.
It is those of us who learn to live from the heart with wisdom, clarity and positive emotions who can best serve the needs of our day — and enjoy the journey!
Over the course of 7 modules, we'll share with you some of the best of what HeartMath has discovered over the last decades and help you apply it fully to your life.
You'll also be able to engage in weekly practices with the support of a private online community, thus ensuring that this course goes beyond information, to true transformation.
We look forward to having you join us!
Heartfully yours,
Howard Martin, Deborah Rozman and Sheva Carr

What You'll Discover in These 7 Modules
In this 7-part transformational intensive, the HeartMath faculty will guide you through the fundamental spiritual skills and competencies you'll need to successfully transform the quality of your life through heart-based practices.
Each weekly contemplation and training session will build harmoniously upon the previous ones so you'll develop a complete holistic understanding of the practices, tools and principles you'll need to activate your heart.
Module 1: Increasing Your Emotional Resilience
(Recorded May 25)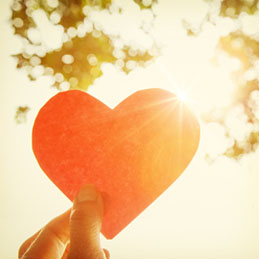 Resilience is not just about your ability to "bounce back." It's also the powerful reservoir of energy inside you for managing dynamic change and stress with grace and ease.
Through the power of the heart you can learn how to increase and apply resilience in your daily life.
In this module, you'll discover:
HeartMath's foundational techniques such as Quick Coherence® and Heart Lock-In® to increase heart coherence at the beginning of your day and whenever you become stressed
Easy methods to clear negative emotions and unhappy life experiences so you have more time and more energy for what matters most to you
A greater state of appreciation and gratitude, which helps to harmonize situations, deepen relationships and improve your productivity
Module 2: The Science of Your Heart
(Pre-recorded*) (Recorded June 1)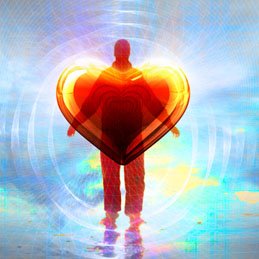 Your physical heart is more than a blood pump. It's also an information processing system that sends powerful healing commands to your brain and the rest of your body. You'll learn about the research behind understanding how the heart sends and receives essential information for living a healthy fulfilling life.
In this module, you'll discover:
The science behind your heart's intelligence and thus how to better access its full power
How your heart sends and receives essential information — and techniques you can use to improve your overall health and wellbeing
A practical tool you can use anytime anywhere to move from chaos to inner coherence
How to apply the science of the heart to find your own peace of mind — no matter what is going on around you or in your life circumstances
Module 3: The Intelligence of Your Heart
(Recorded June 8)
There's a central intelligence within you that can lift you beyond your problems even in the midst of chaos and confusion.
It's been talked about for thousands of years, and it's what we call Heart Intelligence. You'll learn more about what's meant by this and the ways you can benefit by activating this force within you.
In this module, you'll discover:
How to activate your heart's intelligence in relationships, learning to forgive and heal old patterns, which opens you to greater love and appreciation
Tools to cultivate intuition and knowledge that come from your heart's awareness of people and situations
How to make more effective decisions that unfold your optimal potential involving your heart as your guide
The relationship between your heart and your brain, and how to access the "more" of your brain most people never tap into!
Module 4: Building a Heart-based Life for Yourself
(Recorded June 15)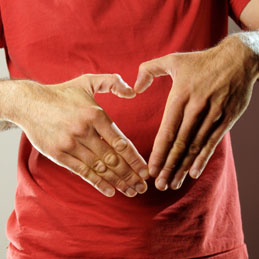 Taking the intelligence of your heart from a philosophical concept into practice is the key to your full participation in this important era of global change.
In this module, you'll discover:
Ways to calm and center others, from your children to co-workers, through heart-based communication practices that have a global impact
How to access your heart's intelligence to bring your work and life into greater alignment with your deeper purpose, as well as create more fulfilling relationships
How to hear yourself and express to others your authentic truth, in ways that create lasting connections and the outcomes you want in business and personal relationships
Module 5: Harnessing the Power of Your Positive Emotions
(Recorded June 22)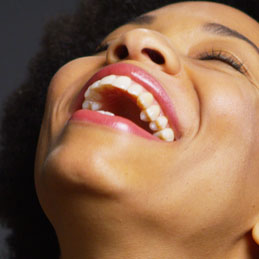 Learning how to better regulate your emotions represents perhaps the next frontier in human evolution.
Emotions long associated with your heart don't just feel good; they have a regenerative quality in your body, intimately connecting you with others and to your environment.
In this module, you'll discover:
The steps to shifting to a baseline of positive emotions such as compassion and appreciation that activate a coherent heart/brain interaction
How you can "turn on" positive emotions to turn around a discordant situation
Easy methods to clear negative emotions and unhappy life experiences so you have more time and energy for what matters most to you
Module 6: Activating the Global Heart
(Recorded June 29)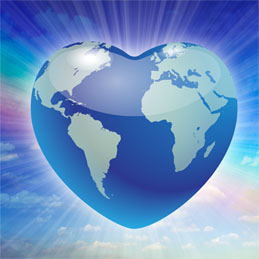 New research suggests that you live in a field of energy that reflects what you feel in your heart. Connecting through these fields to create positive change is part of the new understanding coming into our world. The earth itself is a living system affecting you energetically.
In this module, you'll learn:
Fascinating research that measures the effects of human emotion on the planet
How you create a collective field with others that affects the health of your community
The benefits of connecting with the Global Heart and how to extend your own heart-coherent field
Module 7: Fulfilling Your Heart's Purpose
(Recorded July 6)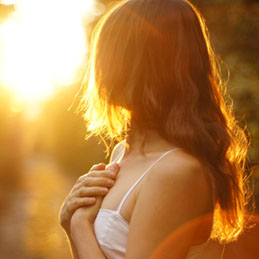 Aligning with your "divine blueprint" so that you can claim your fulfillment in life and serve your highest best purpose in something you long for. This requires developing a heart-connected approach to cultivating intuitive discernment, which allows you to see what needs to be done and access the commitment to see it through.
In this module, you'll discover:
How to align with your heart's purpose and begin to manifest your deeper desires
A heart-centered method of intuitive discernment that will help you see your commitments through
A powerful mapping process to leverage heart intelligence for projects, visions, new ideas, and innovations that will have you truly living from your heart!
The Activating Your Heart's Intelligence Bonus Collection
In addition to the HeartMath team's transformational 7-part virtual course, you'll receive these powerful training sessions and materials with leading visionaries and teachers. These bonus sessions complement the course — and promise to take your understanding and practice to an even deeper level.
Navigating Rapid Change With Emotional Composure:
How to Rise Above Stress, Anxiety & Overwhelm by Connecting With Your Heart's Guidance
3-part Audio Course From Howard Martin, Deborah Rozman, PhD and Rollin McCraty, PhD
This three-part class from the HeartMath team provides valuable insight about the dynamics of social change occurring and how we can maintain our poise, composure and dignity in the midst of emotionally charged environments.
Topics include:
How we can increase and maintain emotional composure when we feel global waves of chaos and tension
Why extending genuine heart qualities such as gratitude, compassion, tolerance, patience, etc., can create resonance between people for more effective outcomes
Self-compassion — one of our most important heart qualities, especially through these transitional times. As you become familiar with this practice, it will begin to feel as if you are interacting with a best friend who truly cares, understands and supports
Rollin McCraty, PhD is Director of Research of the HeartMath Research Center at the Institute of HeartMath. Dr. McCraty's research interests include the physiology of optimal function and emotions, with a focus on the mechanisms by which emotions influence cognitive processes, behavior and health. Findings from this research have been applied to the development of tools and technology to optimize individual and organizational health, performance and quality of life.
HeartMath Meditation Assistant
Ebook From the HeartMath Team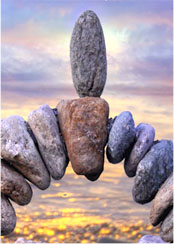 The HeartMath Meditation Assistant provides a comprehensive understanding of how to enhance your spiritual/self-help practices using the emWave or Inner Balance. Enhances any system of meditation, self-help or healing techniques.
Too often when people meditate, they actually have no idea how they're doing. There's no feedback. The beautiful thing about the HeartMath program is it gives you immediate ongoing feedback to know how you're doing. The HeartMath program actually measures where you are and can guide you to a better place scientifically... It's soothing the brain; it's state training; it's how to get into an optimal state so I can feel and function at my best.
— Daniel Amen , MD, Psychiatrist and Bestselling Author of Change your Brain, Change Your Life and PBS Television Programs on Brain Fitness
Brain Fitness Program
Ebook From the HeartMath Team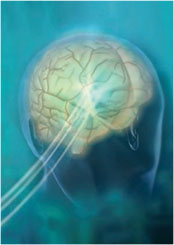 In this ebook, learn how the rhythmic patterns of your beating heart can improve your brain functions and help prevent cognitive decline. There are heart-based techniques that enhance the speed of information processes and the coordination of that information, sharpen your memory and enable you to be more creative and discerning.
The heart is more than a blood pump. Research shows that your heart can help power and direct your brain. The physical heart contains its own independent nervous system, or "heart-brain," of approximately 40,000 neurons that can sense, feel, learn and remember. The heart-brain sends information to the big brain about how the body feels.
HeartMath Stopping Emotional Eating
Ebook From the HeartMath Team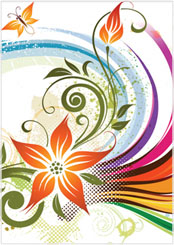 This solution is not a typical weight loss program. This may be the only weight management program that doesn't focus on what you eat, but rather on what you feel. This is about understanding and eliminating emotional eating. The program is designed to show you how to manage emotional reactions and clear emotional undercurrents until a new baseline behavior — a neural habit change is achieved. This program offers instruction on how to create a neural habit change to facilitate weight loss and a better relationship with food and eating.
What Graduates ofActivating Your Heart's Intelligence Are Saying...
I think that taking this course is the best thing I have ever done for myself. I am so very grateful for this opportunity.
— Catharina, Sweden
This course has completely changed how I approach life. Thank you! Everything is so much brighter now.
— Karen, Ontario, Canada
Howard, Deborah and Sheva are masters! If you want to take an adventure into the intelligence of your heart and activate that intelligence in your everyday life, there are no better teachers on the planet! I loved this course. And I love HeartMath! But don't think you have to study hard to "get" activated. That happens just by being in the heart space these teachers create.
— Bonnie Hartley, Westfield, New York
I am a mental health therapist and these techniques have helped change my attitude of animosity towards a co-worker. I have actually incorporated these techniques when helping clients with anxiety.
— Lanette, Salt Lake City, Utah
This course has benefited me tremendously and came to me when I most needed the insights, practices and compassion, as my family and I were/are experiencing some difficult circumstances. Serendipity works its magic. Many, many thanks!
— Anonymous
I agree completely with your mission that everyone needs to learn about the intelligence of the heart, and how to access it. The techniques you teach are simple. I like that anyone can learn them and practice them anytime, anywhere. I applaud your efforts, and will definitely share my experience with HeartMath every chance I get.
— Minette Lozano, Victoria, Texas
This has been an absolutely amazing and transformational experience. The faculty's knowledge and expertise is simply phenomenal. The course content truly exceeded my expectations. I have learned valuable tools and techniques that allow me to follow my heart's guidance.
— Iwona Woroniecka, Ontario, Canada
HeartMath has provided me with easy to use, easy to understand incredibly efficient tools. The fact that it's science-based and not spiritually, religiously, new agely related makes it very easy to use in any circumstances and by anyone... Absolutely everyone can easily benefit from this.
— Anonymous
This has been invaluable and so beneficial in a time of great difficulty for me as a result of my daughter's health issues. I can't thank Sheva, Howard and Deborah enough for their wonderful guidance and presence. Thank you, thank you. And thanks to all whose lives I touched and whose touched mine through the Facebook Community group. I highly recommend this course and this way of living life.
— Stephanie Martin, Hamlin, West Virginia
I experienced a small, ischemic stroke... and believe this course helped my 2-day stay in the hospital, and accelerated my post-event healing. I was already aware of some of this information, and it was great to have it enhanced!
— Carol Cherin, Charlotte, North Carolina
I love having tools that can help me shift in the middle of a downward spiral of anxiety, frustration, anger and negativity in the moment they are occurring and being able to come to a place of greater neutrality, calmness and clarity. I think that focus on accessing my heart space and the guidance, wisdom and love that resides there if I take the time to listen to it, is absolutely invaluable.
— Christina Giebisch, LCSW, Guilford, Connecticut
I would highly recommend this course to anyone — regardless of where they currently are in their life. The course was a very powerful, yet gentle, reminder of who we really are — Heart-centered Beings — and the power of our heartfelt choices to powerfully impact our own lives, the lives around us and the world-at-large!
— Diana, Santa Monica, California
Here's What You'll Receive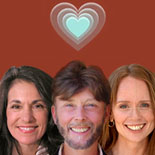 Seven 90-minute Recorded Class Sessions With HeartMath Faculty
Experience a rare opportunity to learn from these world-renowned HeartMath pioneers from the comfort of your own home. Each class session includes a video teaching and guides you to create the specific skills and abilities to fully activate your heart's intelligence.
Seven PDF Transcripts of Class Sessions
In addition to the high-quality videos and MP3 audios, you'll also receive the entire class transcription in PDF format. You can then review, print and highlight the most important insights and practices you were given.
Exercises and Questions for Each Lesson
After each lesson, you'll have the option of completing related exercises, practice new tools and answer questions to accelerate your learning and integrate each lesson.
The Activating Your Heart's Intelligence Bonus Collection
Navigating Rapid Change With Emotional Composure: How to Rise Above Stress, Anxiety & Overwhelm by Connecting With Your Heart's Guidance (Valued at $49.00)
3-part Audio Course From Howard Martin, Deborah Rozman, PhD and Rollin McCraty, PhD
HeartMath Meditation Assistant
Ebook From the HeartMath Team
Brain Fitness Program
Ebook From the HeartMath Team
HeartMath Stopping Emotional Eating
Ebook From the HeartMath Team
An Unprecedented Opportunity to Join the Activating Your Heart's Intelligence Virtual Training
We feel honored that the HeartMath team has chosen to partner with The Shift Network to offer this exclusive online training. This is a rare opportunity to learn from these leading practitioners who draw upon rigorous scientific study and connect with global community of like minds and hearts who are doing this important and transformative work.
Through this powerful online format, you'll not only save time and money on workshop costs (plus travel, accommodations and meals — which would cost thousands of dollars), you'll be able to benefit from HeartMath's incredible teachings and exercises from the comfort of your home — at your own pace!
If you are serious about decreasing stress, increasing your fulfillment and deepening your spiritual life, then you owe it to yourself, your loved ones and our world to take this one-of-a-kind training.
If you're ready to take the next step on your powerful heart-journey, click the register button below to reserve your space now.
More Praise for HeartMath...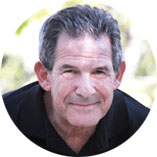 The HeartMath Solution is a celebration of the intelligence of the heart and a practical guide to living it.
— Gary Zukav, Author of The Seat of the Soul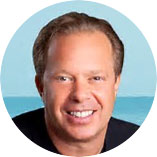 HeartMath has done it again. By using science as a contemporary language of mysticism they have elegantly married age old wisdom and spirituality with their latest cutting-edge research and they provide practical tools to begin our journey into heart intelligence.
— Dr. Joe Dispenza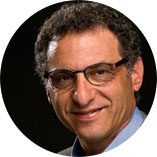 In a few short sessions, HeartMastery training has allowed me to find peace, and even sometimes a smile, in the midst of a crazy day of struggles and stress. I've been able to look forward and see looming decisions with more clarity, and even more happiness. What wonderful coaching!
— Dr. Abe Morgentaler, Men's Health Boston, Associate Clinical Professor of Surgery, Harvard Medical School

Don't underestimate the power of HeartMath tools. Their simplicity and ease of use are compelling in today's roller coaster world. In our online, wired lives HeartMath gives us a way to reclaim control and regain clarity.
— Buddy Teaster, Chief Networking Officer, Young Presidents Organization
A gift to every individual and organization striving to make a difference, not just a living, in today's pressure-filled society... HeartMath advances the future by putting inner leadership at the forefront, where it should be.
— Robert K. Cooper, PhD, Author of Executive EQ
This was one of the most well organized, valuable courses I have ever taken. It delivered, as promised, practical tools that seem to be making a lasting positive impact on my life. The HeartMath instructors were knowledgeable, credible and living examples of the material being taught.
— Judie
All I can say is after seven weeks of listening to every call and engaging in the practices my understanding of how I can live my life is radically different. I am stepping into the future full of joy and love and appreciation for myself and the world.
— Nathan
This has been a most insightful and inspiring experience. Like missing puzzle pieces coming together, I was able to fill in some personal gaps to better define my own heart's journey and answer some issues that had never made much sense better. I have been strengthened personally, professionally, relationally and spiritually. Deeply, Deeply Grateful.
— Dawn Marie
I recommend this course to anyone and everyone who wants to learn how to navigate life with more grace and ease. The skills learned are real and your body, heart and mind will forever thank you.
— Michele
I found this course to be a deeply moving experience on all levels, including the internal practices, as well as the information pertaining to the extensive and fascinating science that supports and illuminates the power and potential of this work. All that I have gained in these past weeks is a powerful ally to both my own personal unfoldment and my service in the world.
— Nancy
About the HeartMath Faculty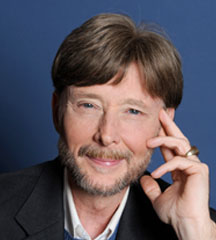 Howard Martin brings more than 30 years of experience in business and personal development to the position of Executive Vice President, Strategic Development.
Howard's responsibilities include global alliances, marketing, and program and product development. Howard has been instrumental in assisting Doc Childre in the development and teaching of HeartMath's programs since its inception. He speaks internationally on the HeartMath approach to advancing human performance that is based on compelling scientific research — linking heart function with health, emotional well-being and intelligence.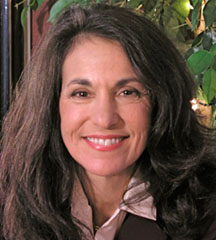 Deborah Rozman, PhD is President and CEO of HeartMath Inc. She has been a psychologist in research and practice, author and business executive for over 40 years. In the 1970's she authored the bestselling Meditation for Children and Meditating With Children and founded the first school for holistic education in Northern California based on the books. In 1991, she helped HeartMath founder Doc Childre along with a dedicated team start the Institute of HeartMath nonprofit research organization in 1991 and later became President and CEO of HeartMath Inc.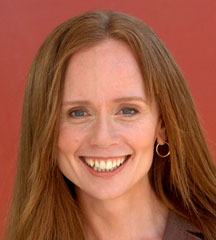 Sheva Carr, a licensed doctor of Oriental Medicine and HeartMath trainer, speaks to people all over the world on how to access heart intelligence, and on how to receive the benefits of the heart's impact on consciousness, health, performance and creativity.
She is the founding CEO of Fyera! and HeartMath's HeartMastery Program, and is also the Executive Director of the Fyera Foundation and Sunflower SunPower Kids.
Frequently Asked Questions
Q: What is your refund policy?
A: Your satisfaction with The Shift Network and this course is our highest priority! We offer a satisfaction guarantee for a full two weeks so that you can try out the course risk-free. The deadline to receive a refund is 2 weeks from your date of purchase. To request a refund, please click here to submit your Refund Application Form. Your refund will be processed within five business days and we will send you an email confirmation when your refund has been completed. However, we'd love to have a chance to address and resolve your concerns first. If there is something we can assist you with, please email us at support@theshiftnetwork.com, and we'll be happy to help!
Q: How can I reach Customer Support?
A: Please visit our Customer Support Center, where you should be able to find the answer to your question or the solution to a problem. And if you can't, you can submit an online request form and we'll get right back to you.