Registration for this course is now closed.
Click here
to see our other courses!
NOTIFY ME
OF UPCOMING COURSES
We respect your privacy. Your information will never be sold, nor shared without your permission.
With Pioneering Contemporary Spiritual Teacher &
Internationally Renowned Mystic, Scholar-Activist
Andrew Harvey
New Program Starts
Tuesday, January 5, 2016
Does your connection to the Divine sometimes feel like an intellectual exercise instead of an embodied realization?
Do you have lingering feelings of shame or guilt around your sexuality?
What if instead you had an ecstatic and devotional relationship with the Divine in which you embrace and adore your body, your sexuality, and the world?
This is what's possible for you when you open the gateways of sacred sexuality, which has liberated and exalted spiritual seekers in every major lineage, from Kabbalah to Christianity to Buddhism.
When you access the full depth of embodied realization, you experience a transcendent unification with the Divine and a blessed meeting of the Beloved in your body. You embody both oneness and a beautiful duality.
This higher octave of sacred sexual/spiritual practice results in a true alchemy of body, emotions, heart, and mind such that your whole being become more luminous and is suffused with the sweet nectar of devotion.
You come home fully to your body and recognize it as the temple of grace that it is.
This is not something you only read about in mystical poetry.
It is actually the inheritance of all humanity to live in a sacred, ecstatic, and embodied way. That is what the great mystics, poets, seers, and teachers have whispered to us for so many millennia.
You too can be enveloped in the arms of the Divine. You too can experience this blessing.
Yet, when you contemplate experiencing the Divine in this way, resistance, doubt and self-criticism may arise.
Almost all of us have been raised in traditions that have instilled a sense of body-hatred and anti-sexuality deep in our psyches.
These traditions have taught that Spirit is separate from the body, and that our own sexual nature is unholy.
This disassociated version of spirituality has led to a chronic misunderstanding and even loathing of our most instinctual energies, compromising our ability to experience the Divine in an embodied way.
We see the impact of this in our modern world in the form of widespread body-hatred, and even shame of our own sexual natures.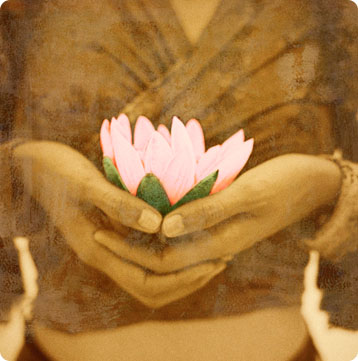 This systematic rejection of the embodied Divine by our society leads to nothing less than depreciation for life itself, which has severe repercussions, including the degradation of our planet's ecosystems. On a personal level, the rejection of embodied divinity takes away the joie de vivre and passion from your life.
The truth is that nothing is more important than healing the body-soul schism, for both your personal health and happiness and for the future of our world.
According to mystic teacher and scholar Andrew Harvey, reclaiming our sexuality and healing this ancient schism are necessary for whole-body, whole-mind, whole-spirit healing. They are necessary for us to truly live as an embodied, divine human.
When we do, the portals open to our greatest passion and power. We incarnate more of our soul. We are passionately engaged in our calling. We open to more sacred, loving and transformational relationships.
We become more nourished by the pulse of energy moment to moment. We no longer feel hopeless but are engaged in a devotional relationship with life that brings us healing and wholeness.
Getting there requires shedding old ways of being and opening to the kind of advanced spiritual practices that have liberated seekers around the world for millennia.
In this powerful 7-week course, God, Sex, and Enlightenment, Andrew Harvey will take you on a journey into an ecstatic, devotional and joyful approach to divine embodiment that includes your sensual and sexual self.
He'll show you that this path can heal a lifetime of disassociation and open you to a tender, sweet and wild relationship with your own body AND any lover you have (note, though, that a lover is not a requirement).
Andrew will also reveal the secret and often esoteric teachings and practices from the major religions that honored and worshiped the divine Eros, and that still survive today.
A Path of Sexual Healing and Self-Acceptance
In this journey, you'll discover how the deeper teachings of Tantra (which go far beyond what is offered in typical New Age Tantra) offer an alternate vision of embodied spirituality — one that:
Bridges the body-soul split
Heals and nurtures the mind, heart and body
Creates the foundation for maximum physical health and vital energy
Infuses your entire being with spiritual power
Opens the gateway into divine embodiment and fuels your sacred activism
Unlike more contemplative practices, where you primarily cultivate a witness-relationship toward yourself, in the many schools of Tantra, embodiment is the goal.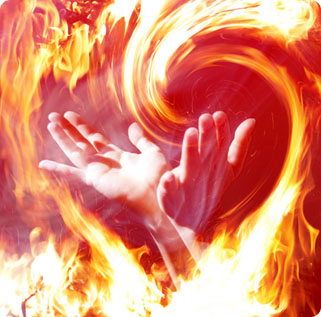 Everything is thrown into the fire as fuel for your radiant illumination.
This often-misunderstood approach is truly a path of complete and radical acceptance of your divine nature — of divinity incarnate in you.
As Andrew Harvey makes clear, through this alchemical work the whole of your being (body, mind and spirit) becomes receptive to the Eros field — and to a sacred relationship with all of nature, all of life.
This irradiated state of Eros, when every cell of your being and mind is filled with magnetic divine energy, also fuels the work of bringing your mission into the world and taking action to bring justice, healing and hope to society.
The intersection of God, Sex, and Enlightenment is a subject of passion and deep importance for Andrew, and his vast knowledge (and enthusiasm!) is truly unsurpassed.
If you are on the path of spiritual awakening, or if you simply long for more passionate depth in your relationships, this course will be revealing, healing and, ultimately, illuminating.
Through this journey with Andrew Harvey, you will receive:
A clear understanding of the ways that traditional religious teachings have created a body-spirit split that saps your sacred power.
A deep initiation into hidden lineages that have practiced a more advanced alchemy of body and spirit.
Practices to mend the sexual split, and bring deep healing to your body, mind and heart.
A transformed vision of sexuality as a pathway to spiritual enlightenment.
A clear understanding of the precise teachings about the sacred marriage within Judaism, Christianity, Buddhism and Hinduism.
A renewed passion for bringing your sacred calling into the world.
Practices that allow divine eros to irradiate your cells.
Instruction on how to cultivate a devotional relationship with nature and with animals, seeing them through the eyes of the Beloved.
An activation and blossoming of your own erotic nature in the heart of your spiritual path.
When you allow the full-bodied Tantric realization to blossom within you, you literally can experience making love to the entire universe.
The patriarchal traditions we've inherited are incapable of taking you to this whole-being rapture because so much is denied and cut off.
When Divine Eros becomes your portal into enlightenment, nothing is left behind. You experience it all as the mysterious unfolding of grace and enter into the Sacred Marriage that is celebrated in so many esoteric traditions.
You claim your passion, your body, your love, and the great beauty of our world in a new and deeply holy way.
What You'll Learn in These 7 Weeks
In this 7-week transformational journey, Andrew will guide you through the fundamental spiritual teachings and practices that you'll need to successfully enter into Divine Eros, and experience profound physical, emotional and sexual healing.
Each weekly session will build harmoniously upon the next, so that you'll develop a complete, holistic understanding of the practices, tools and principles you'll need to engage in ecstatic, devotional experiences that involve your whole being, leaving you more magnetic to the life you truly desire.
Course sessions are on Tuesdays at 5:00pm Pacific.
Module 1: Healing the Sexual Split Between Body & Soul
(January 5)
Without healing the sexual split between body and soul, your sexuality and life force cannot be discovered and so cannot be activated as a path to the divine. The solution is the return of the sacred marriage between the masculine and feminine within you. This will transform your vision of sexuality and help enact it in a consecrating and sacred way.
In this module, you will:
Learn about the Tantric Revolution that will prepare you for the birth of the Divine Human.
Transform your vision of sexuality.
Be initiated into the Four Shadows of Matter.
Learn a Tantric practice to help you dissolve your shadows.
Module 2: Discovering Tantric Judaism & Christianity
(January 12)
In this module, you will discover the Tantric streams at the heart of both Judaic mysticism and the authentic Christ Path. Andrew will uncover the great secrets in these traditions and concentrate on the transfiguration process as understood by the Kabbalah and the Christian mystics.
You'll gain insights into your potential for living as an incarnate Divine Human and experiencing a fully Divine Life in a fully Divine Body. A holy new vision of your essential transitions will emerge to inspire and embolden you.
In this module, you will:
Learn the tantric perspective of Saint John, Christ and Mary Magdalene.
Discover the real truth of living Christ consciousness as an erotic transfigured body alive with the vibrant power of transformed sexuality.
Learn about the vision of the song of songs and Kabbalah as a vehicle for transformed sexuality and one of the gates into divine empowerment.
Module 3: The Buddhist Tantric Tradition of Passionate Enlightenment
(January 19)
At the heart of Tibetan Buddhism, discovered by both men and women in the eighth and ninth centuries in Nepal, lives a vision of passionate Tantric awakening at all levels. This vision has been deeply explored by Buddhist scholar and author Miranda Shaw, and Andrew will build on Miranda's radical insights to introduce you to the holy wisdom of these brave Buddhist pioneers of Tantra.
While not widely known, over a thousand years ago, there was a group of passionately practicing men and women tantrics in the Buddhist tradition who were equals. This was a revolution at the heart of Buddhism, for at this special time, a tantric tradition was created in which women and men were honored equally and together reimagined the way to radical embodiment.
In this module, you will:
Learn to transcend the schizophrenic split of body and mind in Buddhism.
Discover the great woman adept and tantrika, Yeshe Tsogyal, and what her life can offer you.
Explore how to embrace the divine energies of your sanctified body.
Module 4: The Hindu Tantric Path into Sacred Marriage
(January 26)
The ancient Vedic sages discovered the solar splendor hidden in Matter, but this potentially all-transforming discovery was largely lost in the Hindu tradition. In this module, Andrew will introduce the radical magnificence of the Vedic vision and show you how it resurfaces in the vision of the Sacred Marriage in Shaivism and the work of Sri Aurobindo and the Mother. This all-transformational vision of evolution is the great gift of India and essential to the Birth of the Divine Human.
In this module, you will:
Explore your relationship to Shiva/Shakti, the Hindu vision of sexuality as a door into the divine experience of the sacred marriage.
Come to understand the Vision of Kashmir Shaivism, where all the energies creating the universe are seen as initiations into direct experience.
Learn about the Temples of Khajaraho, which served the radical reclamation of the power of the divinized body and sexuality.
Module 5: Embracing the Power of Homoerotic Devotion
(February 2)
The aim of the Tantric Evolutionary is to allow the marriage of opposites to take place within Him or Her, especially the opposites of masculine and feminine. Perhaps the biggest block to this magic alchemy is homophobia, however subtly it may exist within our beings. The mystic traditions show us that homophobia can be dissolved by Sacred Adoration, by men of the Divine Sacred male and women of the Sacred Feminine. For this alchemy to be complete, however, homophobic fears and self-limitations must be tenderly and fearlessly exposed and transformed.
In this module, you will:
Experience the liberation of claiming your full nature through integrating the masculine and feminine within.
Discover what the Birth of the Divine Androgyne is and what it offers to your divine embodiment.
Explore the gifts of Sufi poetry as a doorway to the Divine.
Module 6: Tantra as Gateway to Divine Eros
(February 9)
In this module, Andrew will show how the Tantric Revolution opens up the glory of Divine Love in your body and to the whole of creation.
Experiencing the sacred, divine energies within opens your eros to the natural world, to sacred friendship, and to a much deeper sense of the human and animal communities. Once the revelation of divine eros is in the cells of your being and your irradiated mind, you enter the mystery of the unified field of Divine Eros and into a love relationship with nature.
This week, Andrew will connect you to the five kinds of liberating Eros lived by the Divine Human:
Eros for the beauty and glory of the natural world.
Eros for all animals and creativity and the experiences of limitless of love between species.
Eros of vibrant compassion for all Human Beings.
Eros of Sacred Friendship and its ecstatic tender joy.
Eros of Service for great fullness and joy, equality, harmony and justice.
In this module, you will:
Discover the entire universe as the marriage bed of the masculine and feminine.
Learn to make the whole of your being receptive to the eros field.
Experience making love, in your heart, to the entire universe.
Connect to having a more deeply felt "Belover/Beloved" relationship with animals and nature.
Module 7: Tantric Practice as Fuel for Your Sacred Activism
(February 16)
In order to rise to the terrible and disparate challenges of our time, you need to connect with a primordial force of embodied Divine Love. It is this force that will give you the energy of hope and passion and peace and joy through all dangers and difficulties.
The Tantric Revolution gives you inexhaustible fuel for the global movement of Sacred Activism, because it enables you to experience the ecstatic evolutionary love force in your heart, mind and body and to be inspired to continue the work of this birth in whatever circumstances arise.
Sacred activists will not find the passion fuel they need to sustain their sacred work in such a chaotic era except through transformed sexual energy.
In this module, you will:
Uncover the keys to sacred activism that truly transform our world for the better.
Discover the role Tantric relationship plays in world-changing activism.
Explore how to realize a Tantric relationship in your own life and dedicate its fire and energy to your life's work.
The God, Sex & Enlightenment Bonus Collection
In addition to Andrew's transformative 7-week virtual course, you'll receive these powerful training sessions with world-leading visionaries and teachers. These bonus sessions are being offered to further complement what you'll learn in the course — and take your understanding and practice to an even deeper level.
An Evolutionary Vision of Relationships: The Spirituality of Romantic Love
Audiobook from Andrew and Chris Saade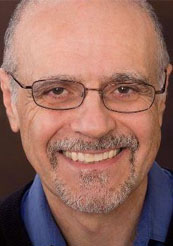 In this fascinating audiobook, Andrew Harvey and Lebanese Christian peace activist Chris Saade discuss the vision of evolutionary relationships that are spiritual, romantic and engaged in greater service. Sharing from the heart and covering cutting-edge psychological and spiritual principles, they offer practical tools, and explore the dynamics of what is possible within romantic love. Themes highlighted include Passion, Authenticity, Paradox, Co-Creation and Celebration. This powerful audiobook is spiritually grounded, yet challenges us to discover the depths of passion possible within our current and future relationships. It culminates in a sweetly-daring and intimate conversation around Evolutionary Sexuality, and is a must-have for those who desire more within their relationships and seek spiritual guidance and concrete tools.
Born into a Christian family in Lebanon, Chris Saade is the founder of the Institute for Life-Leadership and Coaching, and is the co-director of The Olive Branch Center with his wife, Jessie Thompson, where he teaches courses on the freedom of authenticity, engaged spirituality, and the mysticism of inclusion. He is the author of Second Wave Spirituality: Passion for Peace, Passion for Justice and Prayers from the Heart.
Sustaining Ecstasy in the Body
Audio Dialogue with Andrew and Shiva Rea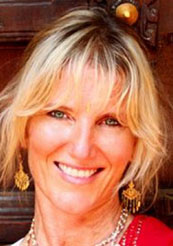 How do Tantric practitioners keep alive the bliss connections in their bodies through physical disciplines? In this scintillating dialogue between Andrew and yogini Shiva Rea, we are taken on a journey through the yoga practices that are most supportive to maintaining a joyful experience of being in a body. Experience Andrew's passionate presence and Shiva's calm connection to the life force energy in this conversation between two powerhouses of spiritual development.
Shiva Rea, M.A. is a yogini firekeeper, sacred activist, global adventurer and leading innovator in the evolution of prana flow yoga, transformational vinyasa flow integrating the tantric bhakti roots of yoga, Krishnamacharya's teachings and a universal, quantum approach to the body. Shiva is known for bringing the roots of yoga alive for modern practitioners in creative, dynamic and life-transforming ways and for offering the synthesis form of prana flow out in the world.
Christ Consciousness & Divine Eros
Audio Dialogue with Andrew and Matthew Fox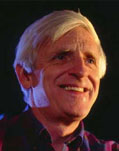 Andrew and renowned scholar of mystical philosophy Matthew Fox teach us about the connection between Christ Consciousness and Divine Eros. This compelling dialogue reveals the ways the authentic Christ Consciousness honors the divinity of desire.
Matthew Fox is author of 28 books, including Original Blessing:The Reinvention of Work; Creativity: Where the Divine and the Human Meet; One River, Many Wells: Wisdom Springing from Global Faiths; A Spirituality Named Compassion; A New Reformation!; andThe A.W.E. Project: Reinventing Education, Reinventing the Human. Matthew Fox was a member of the Dominican Order for 34 years. He holds a doctorate (received summa cum laude) in the History and Theology of Spirituality from the Institut Catholique de Paris.
What Graduates of Andrew's Courses at The Shift Network are Saying...
I fully recommend this course. The Shift Network are amazing to deal with and Andrew Harvey is a gift from the divine sent to help us navigate these times. I'm so grateful for the opportunity to learn from his wisdom and for the insights and ideas it's inspired in me. Thank you Andrew, and The Shift Network. Much love and blessings.
– Jemma, Perth, Australia
Andrew Harvey and this course are not only a gift to humanity, also a must for serious self-reflection, deeper commitment, and collaboration for a better world... now. To be true to self and to the content of his call to action, one must humbly accept the power of the Divine within and the power of the shadows. And then choose with "ferocious discipline," as he says, to marry the two in a mystical dance of sacred love in action. This alchemy is true hope. Cheers to this movement!
– Iva Nasr, Indianapolis, IN
This course is a powerful gift to oneself and the world as a whole. Andrew's sharing of his journey through the many spiritual practices and bringing them together as a way forward in this time is more valuable than words can express. I cannot recommend this course enough.
– Robin Davis, Nunn, CO
The course beautifully melds and transforms the overall feeling of helplessness as a result of the atrocities in our world... with love, power, wisdom and grace inherent in embodying the Beloved and offers usable skill sets to make a difference.
– Terri, Missisippi
Andrew presents a passionate and wonderfully insightful perspective on our global crisis and why we must participate in order to support the necessary changes in the world. He truly makes a case for "sacred activism" and presents many tools for enhancing our ability to participate through raising our own consciousness.
– Doug Stuart, Chicago, IL
The course content is challenging, profound and transformative. I'm so thankful for Andrew Harvey's wonderful teachings and I always come away with so much new and exciting information. For the serious seeker of Truth, I recommend this course and I also took Andrew's Christ Path course which I also strongly recommend.
– Jeanne, Brampton, Ontario, Canada
I thought I was an enlightened 78 year old man, that I was in touch with my trusted source, extending Divine Love to others, doing Oneness Blessings for others... But, I have barely begun my Divine Mission. I believe am now Motivated to take Action. One way I am going to start is through Barbara Marx Hubbard's Pod groups starting here at Unity Spiritual Center. I trust the Divine will continue to guide me as it did to sign up for this course with Andrew.
– Rick Bushroe, Grass Valley, CA
I have found Andrew Harvey's course on the Divine Human most helpful. He has vast knowledge and experience which he generously and lovingly shares. The practical aspects I found particularly helpful . These are great tools I can take forward with me and I know the more I use them the more benefit I will create within my own life, rippling out. Andrew Harvey is a gifted teacher.
– Lynn Millard, Johannesburg, South Africa
Finally, a no nonsense spiritual account of the world crisis that we have all had a part in creating. Here is an in depth multidimensional experience fully equipped with practices that will ground you in your own divinity so you can take action in your most productive way.This course has helped me chart a new personal course in spite of my fear I'm forever grateful. This course is my new blueprint. Thank you.
– Pamela, Chicago, IL
Join the Global Community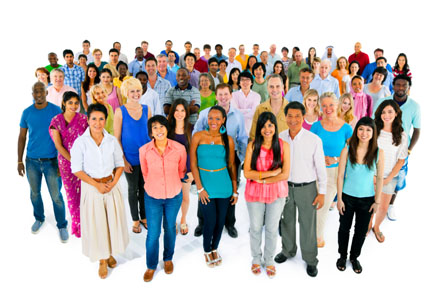 God, Sex & Enlightenment not only offers some of the most advanced online spiritual teachings currently available, it also offers a thriving global community of support.
Join your fellow students and practitioners from across the world in the interactive conference calls or in our online community to support and learn from each other while you learn to open your mind and expand your paradigm of reality.
This international community is also at the leading edge of a global movement of people who are committed to manifesting a better world for all beings. This emerging planetary movement is rooted in an open heart and stands for the principles of mutual support, cooperation, harmony and reverence for all of life.
Course sessions are on Tuesdays at 5:00pm Pacific.
Here's What You'll Receive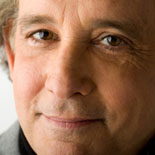 Seven 90-Minute Class Sessions with Andrew Harvey
Experience a rare opportunity to learn from Andrew Harvey, one of the world's leading spiritual teachers, from the comfort of your own home. Each class session guides you to create the specific skills and abilities to awaken your spiritual potential.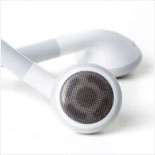 Seven Audio Recordings of
Class Sessions
After each class, the audio will be available for you to download in high quality MP3 format. This way, you'll never have to worry about missing a session, and you can listen anytime and anywhere — on your iPod, in your car and at your convenience.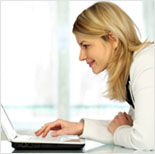 Seven PDF Transcripts of
Class Sessions
In addition to the high quality MP3 audios, you'll also receive the entire class transcription in PDF format after each session is completed. This way you can review, print and highlight the most important insights and practices that you'll learn.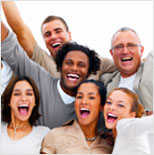 Seven 30-Minute Interactive Group Practice Sessions
Following each class session there will be a live 30-minute interactive practice session where you will be placed in an intimate group with several other participants on the conference call to interact, share and do additional practices to help further integrate the weekly lessons.
Interactive Exercises and Questions for Each Lesson
After each lesson, you will then have the option to do related exercises, practice new tools and answer questions in order to accelerate your learning and integrate each week's lesson.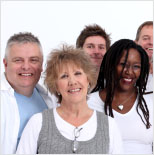 Online Community
Our exclusive Facebook online community is the perfect place to continue your learning after each class. Here, you can ask additional questions, interact with your fellow students and get access to additional resources to take your learning experience to an even deeper level.
The God, Sex & Enlightenment
Bonus Collection
An Evolutionary Vision of Relationships: The Spirituality of Romantic Love
Audiobook from Andrew and Chris Saade
Sustaining Ecstasy in the Body
Audio Dialogue with Andrew and Shiva Rea
Christ Consciousness & Divine Eros
Audio Dialogue with Andrew and Matthew Fox
An Unprecedented Opportunity to Join the God, Sex & Enlightenment Virtual Course
We at The Shift Network feel deeply honored and humbled that Andrew has chosen to partner with us on this online course. As you may know, this is a rare opportunity to learn directly from a renowned scholar-mystic and connect with a global community of like minds and hearts who are doing this important and transformative inner and outer work.
Through this powerful online format, you'll not only save time and money on workshop costs (plus travel, accommodations and meals — which would cost thousands of dollars), you'll also benefit from Andrew and his guests' incredible teachings and exercises from the comfort of your home — at your own pace!
If you are serious about embracing a complete approach to spiritual awakening and are ready to stand fully as the sacred, powerful being that you are, then you owe it to yourself, your loved ones — and our world — to take this one-of-a-kind training.
If you're ready to take the next step in evolving yourself, click the register button below to reserve your space now.
More Praise For Andrew Harvey...
Every age has its teachers, who keep the eternal truths alive for all of us. And when a generation is very, very lucky, it encounters a teacher so illumined that the words he delivers must be illumined as well. In the case of Andrew Harvey, the light he sheds is like a meteor burst across the inner sky.
– Marianne Williamson, Author of Everyday Grace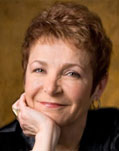 Andrew is a genius and an inspired visionary who has the ability to interpret the meaning and significance of the chaos and patterns of change that are redirecting the compass of our contemporary culture. Andrew is a spiritual, intellectual, and cultural mystic whose passion is to awaken people to a new and essential empowerment in this world: sacred activism. He has defined and grounded the route, the means, and the way individuals can and should respond to the chaos and rapid changes that now characterize our contemporary spiritual and cultural life. Andrew's research reflects his superb academic background as a professor at Oxford and his passion clearly reveals that his soul is on fire with a grace that comes from the Divine.
– Caroline Myss, Author of Anatomy of the Spirit and Sacred Contracts
Amid the myriad challenges we face on Earth — the population explosion, environmental degradation, nuclear proliferation, religious fundamentalism, terrorism, war, apocalypse-think, and more — it is easy to be overwhelmed by a sense of futility and hopelessness. Now comes a singularly courageous, charismatic individual — Andrew Harvey — with an answer to all of these challenges: personal transformation and empowerment through an encounter with the divine feminine. This process is not esoteric, but is entirely natural and as near as our own shadow. Harvey's sacred activism is a corrective to the doomsayers and do-nothings who are part of our problems. He is a modern version of a fiery, Old-Testament prophet, whose words were ignored at great peril. We must attend to Andrew Harvey's message. Not only will it help us humans regain our sanity, it just might save our skins.
– Larry Dossey, M.D., Author of The Extraordinary Healing Power of Ordinary Things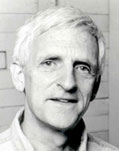 Using humor, passion and analysis, Andrew Harvey challenges us to wake up and get up off of our couches to become the spiritual activists we all can be. A powerful, provocative, prophetic appeal to sanity and activism for our apocalyptic times, this film is recommended for anyone who cares about the survival of their grandchildren or planet or both. Is anyone listening?
– Reverend Matthew Fox, Author of Creation Spirituality, and Founder of Wisdom University
Andrew Harvey is one of the world's irreplaceable resources.
– Lance Morrow, Writer, Time Magazine
Andrew Harvey is an enlightened spirit — a messenger from the Divine.
– Gloria Vanderbilt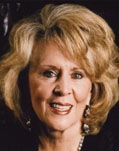 Our world is awash with activism, is drowning in activism, but it is the wrong kind. Andrew Harvey's sacred activism is the only form that is likely to save us from the narrow, destructive preoccupations that seem to mesmerize us humans. Only an attention to the heart — for "sacred" and "heart" reflect a common meaning — can generate the hope, courage, and vision required for our troubled times. It is important to realize that Andrew Harvey's message is not a matter of philosophy, but of survival.
– Barbara Dossey, PhD, RN, AHN-BC, FAAN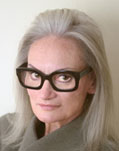 Amid the gloom-and-doom predictions and total denial so prevalent today, Andrew Harvey's is a singular voice speaking truth about our current situation. In impassioned yet pragmatic terms, he lays out the grave problems humanity faces, from WMDs and environmental desecration to epidemic levels of attention disorder, outlining the grim fate that awaits us if we fail to mend our ways. But unlike the chorus of modern-day Cassandras, Andrew doesn't leave us there, mired in despair. Setting out a course of radical and reasoned action, he empowers us to become spiritual activists and reclaim our planet from the suicidal trajectory we're traveling. We could have no more compelling guide to today's challenges and their solutions. It's breathtaking to hear so unsettling a subject articulated with such intelligence and grace.
– Joan Duncan Oliver, Journalist and Author of Happiness: How to Get It and Keep It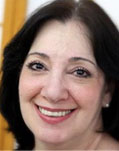 At this critical juncture in history, Andrew Harvey's teachings on sacred activism are sounding a clarion call to all who care deeply about the future of humanity and of the planet. We cannot open to creative solutions to the enormous challenges that confront us without looking truthfully and fearlessly at the horrific things that are taking place in our world and at the same time holding to a powerful vision of what is possible through a radical transformation of our consciousness. The Chinese character for the word crisis contains the characters for danger and opportunity, and in this powerful film, Andrew Harvey clearly outlines both these elements of our current world crisis as he makes the case that the darkness of our time is also the birth canal for the emergence of a divine humanity. He passionately calls us to dedicate ourselves to being midwives of this birth, and describes in very practical terms the five dimensions of service that comprise a commitment to live as Sacred Activists. I cannot imagine a more important teaching for our time.
– Rev. Diane Berke, Spiritual Director, One Spirit Learning Alliance
Harvey is probably the greatest living scholar and practitioner of mysticism. There are others more deeply steeped in individual traditions, but few, if any, have so extensively explored such a variety of mystic paths, not just an academic observer but also as a participant.
– Worcester Magazine
About Andrew Harvey. . .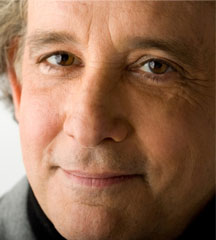 Andrew Harvey is an author, speaker and founder/director of the Institute of Sacred Activism, an international organization focused on inviting concerned people to take up the challenge of our contemporary global crises by becoming inspired, effective and practical agents of institutional and systemic change, in order to create peace and sustainability.
Andrew Harvey has taught at Oxford University, Cornell University, Hobart and William Smith Colleges, The California Institute of Integral Studies and the University of Creation Spirituality as well as at various spiritual centers throughout the U.S. He was the subject of the 1993 BBC film documentary The Making of a Modern Mystic and appears also in Rumi Turning Ecstatic and The Consciousness of the Christ: Reclaiming Jesus for A New Humanity. He is also coauthor of the best-selling The Tibetan Book of Living and Dying and has worked with the great Iranian Sufi dancer, Banafsheh Sayyad, in producing a film, In the Fire of Grace, which marries Sufi inspired dances to the stages of Rumi's understanding of the path of Divine love.
He has written and edited over 30 books and received many awards, including the Benjamin Franklin Award and the Mind Body Spirit Award.
Frequently Asked Questions
Q: What is a virtual course?
I have never participated before in an online course. The packaging, presentation, inclusion and Facebook postings created a wonderful, safe cocoon to participate. I haven't seen a course so well put together ever — not in all the years of taking college classes — and I had my doubts about doing an online course. The wealth of organization and ease of learning materials and support made this fun as well.
– Claudia F., Medford
A: It's a great way to engage live teachings and each other from the comfort of your home! All you need is a phone line (or an equivalent voice service). If there is more than one person in your household taking the course, you will each need your own line. We use MaestroConference to make it just like an in-person event, where you can ask questions, participate in groups, and deepen your exploration of the course themes.
Please note that dialing MaestroConference from your phone is a regular toll call to California, and your telephone service provider will charge you according to your existing long-distance calling plan. You can also use Skype credit/subscription or Google Voice to dial in to MaestroConference, and you'll need to use your virtual keypad to enter your PIN and to indicate that you want to ask a question. Other options include calling cards and discount long-distance carriers, and we also have a webcast which is free to use from anywhere in the world.
Q: Can I get benefit from the course if I miss the live classes?
A: Absolutely! You can download the recordings and transcripts of all course sessions from our online media archive, so you never need to worry about missing live calls. You can also engage the full community and leaders on our private community website.
Q: Can you tell me about the Private Course Group?
A: We will have a private community group for all course participants on Facebook that will support you in making connections with others, sharing insights, engaging in discussions, completing homework assignments and exchanging information about events and other activities that can supplement your transformational journey. You'll have the ability to share your experiences, projects, and growth throughout the Course.
Q: Are there scholarships available for this Training?
A: Yes, we always make a certain percentage of spaces available for partial scholarships, giving preference to those in developing countries or doing important but underpaid work to which they can apply the training material immediately. If you would like to apply for a scholarship, please review our guidelines, which include a link to our online application form.
Q: What is your refund policy?
A: Your satisfaction with The Shift Network and this course is our highest priority! We offer a satisfaction guarantee so that you can sample the course risk-free. The deadline to receive a full refund is January 19, 2016. To request a refund, please click on this refund request form and submit your request. Your refund will be processed within five business days and we'll send you an email confirming your refund. However, we'd love to have a chance to address and resolve your concerns first. If there is something we can assist you with, please email us at support@theshiftnetwork.com, and we'll be happy to help! (No refund requests accepted after the above date or with scholarship awards.)
Q: How can I reach Customer Support?
A: Please visit our Customer Support Center, where you should be able to find the answer to your question or the solution to a problem. And if you can't, you can submit an online request form and we'll get right back to you.