Registration for this course is now closed.
Click here
to see our other courses!
NOTIFY ME
OF UPCOMING COURSES
We respect your privacy. Your information will never be sold, nor shared without your permission.
With Renowned Mystic Scholars
Andrew Harvey and Chris Saade

New Live 7-week Program Starts
Wednesday, March 22, 2017
Develop the ability to evolve an authentic, passionate relationship into higher levels of love, compassion and freedom.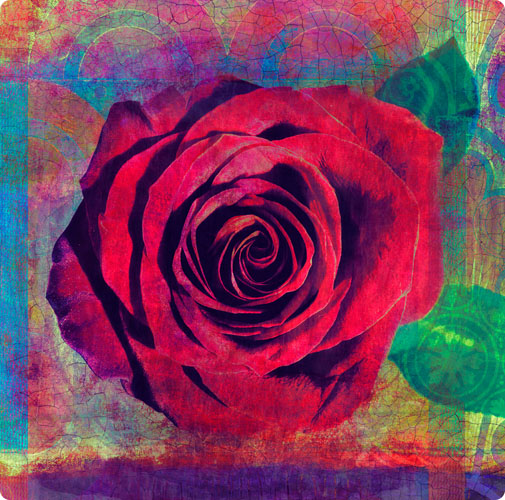 We all know that authentic, liberating love is at the heart of a life well lived. It's our greatest hope and our most cherished dream.
It's the fuel for poetry, music and passionate works of art. Love is what we're most grateful for at the end of our lives.
However, we've inherited a vision of love that's all about romance, seduction and initial waves of infatuation. That may be wonderful for a first act — a young love — but it doesn't fulfill the most sacred vision of love.
The real benediction of love is when it blesses every fiber of your being and calls forth your greatest self and your deepest contribution to life. It's when the love is about our liberation and our service to each other rather than just our personal satisfaction and happiness.
That is the heart of what Andrew Harvey and Chris Saade call "evolutionary love" — love that allows you to be fully, radically true to yourself and give your greatest gifts to each other and the world.
Listen to Andrew Harvey's Message for you
The Gateway to Your Authenticity
In the container of an evolutionary love relationship, you become more fully yourself and discover higher dimensions of your being.
You are seen much more deeply by the other, and honored and celebrated — even for your idiosyncrasies and places of shame. In fact, one of THE keys to shifting from ordinary love into evolutionary love is seeing EVERY part of the other through the eyes of love, no matter how quirky or maddening some of those aspects may be.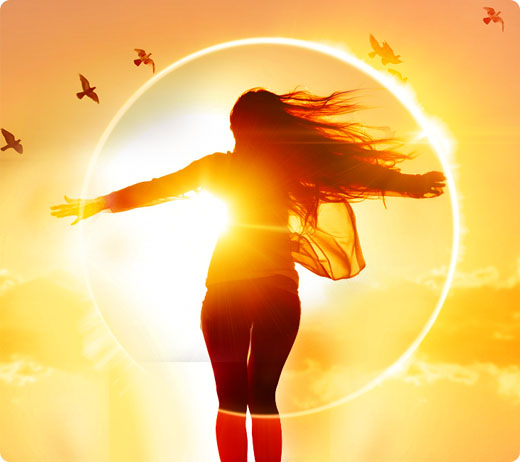 Genuinely feeling that kind of unconditional positive regard creates an upward spiral of ever-deeper respect and reverence for each other.
This in turn allows us to unwind the defenses, contractions and fears that sabotage our fullest love, enabling us to experience a true flowering of our being.
Evolutionary love is thus a gateway into your greatest fulfillment and the expression of your deepest gifts.
Yes, you can show your vulnerability and be loved for your authenticity. Evolutionary love is not merely a union through which you seek self-satisfying hits of dramatic intrigue — it generates a sustainable passion for bringing your most authentic creative self forward in loving service.
It is love that serves you, your partner and the world in an exhilarating dance of beauty, compassion and generosity.
Expanding the Circle of Your Love
As you learn how to activate this love in your deepest love relationship, the practices also help you transform other relationships, making them deeper, freer and more precious.
Your life partner may be the most important person with whom you cultivate evolutionary love, but there's no reason to limit such love to one person. Such a deep and spiritually rich love can set the new baseline for all of your relationships.
As you open to truly evolutionary love, you realize that its energy can propel everything from your career to your higher calling to your legacy.
Through evolutionary love, your authenticity and freedom produce a wave of blessings for the world.
Mentors You Can Trust
In the 7-week Liberating Evolutionary Love program, two world-renowned spiritual mentors, who have forged a loving brotherhood of their own in service to their work in the world, share the fruits of their collaboration — including the methods they explore in their acclaimed recent book, Evolutionary Love Relationships: Passion, Authenticity, and Activism.
Andrew Harvey brings his illustrious pedigree as a mystic scholar, steeped in the devotional love of mystics East and West, while Chris Saade offers a unique marriage of psychology, relationship wisdom and spiritual teaching.
Andrew has authored or edited more than 30 books and spiritual classics, including The Return of the Mother, The Son of Man, and The Essential Mystics. He's also one of the most inspired and illuminating speakers on the subject of global mysticism. He has a remarkable gift for opening our eyes and peeling away the falsehoods to reveal the wild, liberating truth at the core.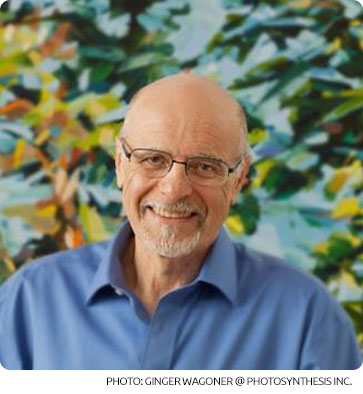 Chris was born in Beirut and survived the war there while actively involved in peace groups. Those difficult years lead him to develop a great respect for freedom, authenticity, diversity, peace and a passion for justice, especially for children. Chris is the co-director of the Olive Branch Center and has spent 20 years training therapists, coaches and ministers as well as leading nearly 250 multi-day cutting-edge workshops for professionals and the general public.
Together, they've created a remarkable new body of work that helps you liberate the creative genius and spiritual power you need to experience the true joy and fulfillment of evolutionary love, as well as to manifest your innate creative gifts.
Andrew and Chris will illuminate your path beyond ordinary love toward shared passion and unequivocal support for each other's most authentic and sacred purpose.
They'll illuminate how to heal your despair, rekindle your passion, and rediscover your joy... by unveiling more and more of your uniqueness.
During this fascinating program with two great teachers, Andrew and Chris will share with you how to:
Openly appreciate the power of your partner's vulnerability as well as their authentic particularities, idiosyncrasies, lacks and limitations
Uphold and affirm the paradoxes of life as sacred and generative (anger/peace, anxiety/excitement, grief/joy, attraction/withdrawal, etc.)
Honor defeats in your relationship and in your life as a sacred part of breakthroughs, thus reframing failure in the light of paradoxical insight
Hold co-creation up as the coming together of two powerful freedoms to discover the sacred "third" that inspires both
Engage a sacred marriage ceremony from the Hindu tradition for couples who want to risk authentic evolutionary love
Use your relationship to unlock your unique authenticity and that of your partner by viewing each other's idiosyncrasies as sacred gifts
Honor both your heart's desire and that of your partner, without pathologizing these desires and without asking yourself or your partner to compromise
Sustain passion in your relationship and deepen it more than ever
How to consecrate your relationship toward a collective service and acts of solidarity, which bring more power, fulfillment and deeper love
Co-create a powerful social vision of action that empowers the world and deeply bonds and enriches the relationship
Celebrate the beauty of the holy Beloved in the adoration of the heart
Approach sexuality at its highest as the great ritual of the great union
What You'll Discover in These 7 Weeks
Course sessions are on Wednesdays at 5:00pm Pacific.
In this 7-week transformational intensive, Andrew and Chris will guide you to transform your relationships — romantic and otherwise — into vehicles to fuel your sacred mission in the world so you can act from a healed and whole place in the world.
Each weekly LIVE contemplation and training session will build harmoniously upon the next. You'll develop a complete, holistic understanding of the practices, tools and principles needed to integrate passion in your relationships with the desire to birth a new humanity and bring forth what you feel called to create.
Module 1: Honor & Champion the Authentic Nature of Your Unique Self & the Authentic Nature of the Unique Self of Others
(March 22)
Evolutionary love creates a space for the lifelong upholding of the authentic spirit of each individual. It requires the liberation of the self's reliance on its uniqueness; conversely, this liberation of authenticity releases a great passion for the Divine, for those we care about and for Earth. Love emerges from freedom.
In this session, we'll look at the concept of divinely incarnating into our uniqueness, for in fulfilling the authentic pattern of who we each are — planned and conceived in the heart of God — we glorify the God of love. We support each other in embodying that incarnation of self (heart, mind and body) in passion, pleasure and commitment to serve.
We'll also move beyond mere acceptance into the profound realization that our particularities are, in fact, the great gift of our spirits. This is a new paradigm for relationships — not desiring to change others, but supporting them to maximize who they already are. It is the coming together of two freedoms and generating pure love.
In this module, you'll discover how to practice:
Seeing the other through "the Eyes of Authenticity" to reframe the idea of beauty and power as the deeply authentic, including how to love and support your partner as they maximize their unique authenticity and full freedom
Openly appreciating the power of your partner's vulnerability as well as their authentic particularities, idiosyncrasies, lacks and limitations
Blessing the authentic, particular specificity of your relationship (when based on authenticity, every relationship will have its own different uniqueness)
Using the powerful tool of reflecting to the one with whom you are in relationship the power and beauty of their idiosyncratic authenticity — including the beauty of their necessary and inevitable lacks
Engaging in a Sufi gazing practice that will enable you to experience and adore the holy uniqueness of your partner and receive their blessing in return
Module 2: Honor & Champion the Paradoxes of Joy & Grief, Success & Defeats, Gain & Loss
(March 29)
In this session, we'll unEarth the mystical and psychological appreciation of paradox, particularly within relationships (and the distinction between paradoxes and contradictions). Celebrated as far back as ancient cultures, understanding the deep meaning of paradox is key to welcoming life in its rich buoyancy and in relating to the fullness of our beloved, the Divine Beloved and the world.
Evolutionary love holds, with respect and pride, the collective wound within each of us and the profound love between us. The evolutionary understanding and practice of paradox allows us to bestow dignity on the fullness of ourselves and the fullness of our partner, with our joy and grief, successes and defeats. It also allows, during these times of peril, for our democracy to remain grounded in a solid sense of peace and nonviolence while feeling our outrage about injustice and autocracy. The sacred paradox allows us to hold the humanity of our relationships with awe. The sacred paradox unites us with the paradox of joy and grief in the heart of divine love.
Andrew will bring his vision of God as Divine Dancer to ignite the rapture that comes from not only accepting but embracing paradox as God's signature.
In this module, you'll discover how to practice:
Holding paradox as the basic unifying and catalyzing energy of life, and distinguishing between paradox and contradiction
Upholding and affirming the paradoxes of life as sacred and generative (anger/peace, anxiety/excitement, grief/joy, attraction/withdrawal, etc.)
Honor defeats in your relationship and in your life as a sacred part of breakthroughs, thus reframing failure in the light of paradoxical insight
Using the powerful tool of the "two hands," which dismantles resistances and unleashes creativity and intimacy
Engaging in a sacred practice of tonglen tailored for couples willing to work on their own and their partner's fears and vulnerabilities in sacred compassion
Module 3: Honor & Champion the Deepest Desires of Your Heart & the Deepest Desires of the Hearts of Others
(April 5)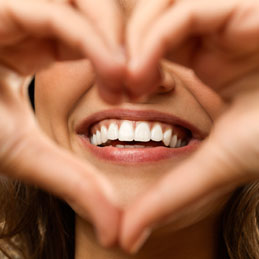 In evolutionary relationships, the deep feelings and the core desires of the heart are held sacred by both partners. It is the heart which enables us to see life, the journey, the struggle and the epic adventure through the eyes of the lover. The call to the heart and its core desires are sacred. We are to allow ourselves to profoundly feel the divine source of love, the authentic spirit of our partner and friends, and the world in its evolutionary struggle.
In this session, we'll explore a liberated unleashing of our own heart, the intimacy that binds our deepest desires with the Heart of hearts, and the heart of the world. Furthermore, we will see the power and joy of being a guardian and a protector of the authenticity and hearts of the ones we love.
In this module, you'll discover how to practice:
Focusing on, naming, honoring and acting on the heart's intense core desires, with a crucial distinction between wishes and desires
Recognizing that feelings are the necessary deeper aspect of emotionality, and how crucial it is to reach to the deepest feelings of the heart and to listen to their desires
Bringing your desires to your partners and asking for their hearts' desires; engaging in the beautiful intimate dance of sharing desires
Using the tool of honoring both your heart's desire and those of your partner, without pathologizing these desires and without asking yourself or your partner to compromise — rather, trusting in a higher interplay that leads to a creative eruption
Andrew will bring his understanding of the Sufi vision of the lover to offer a mystical infusion of divine wisdom and divine love for both partners.
Module 4: Honor & Champion Others in Their Idiosyncratic Spirit & Advocate Their Differences
(April 12)
Loving someone passionately means deconstructing the dream of how things or people "should" be, and the birth of a new horizon drawn by two sacred freedoms and very particular authenticities. The unique and authentic idiosyncratic spirit of each individual (in their personality as well as in their heart desires) is the ineffable ground from which sprouts love, romance and a sacred contribution to the world. Love grows by leaps and bounds when advocating and honoring the idiosyncratic characteristics of partner and friends, and furthermore, honoring them deeply. Evolutionary love is about supporting the other to become more of who they are, never less.
Evolutionary love is also recognizing and encouraging the divine in the other with celebration and reverence.
In this module, you'll discover how to practice:
Reflecting to your partner and friends how their idiosyncratic uniqueness is the source of their great creative power (especially when they doubt their own idiosyncratic powers)
Celebrating differences in personality and desires even if and when these differences deprive you of important personal needs
Connecting the advocacy of differences within relationships to the global advocacy of (non-abusive) differences
Using the great tool of honoring: blessing, reflecting and romancing
Andrew will offer a sacred marriage ceremony from the Hindu tradition for couples who want to risk authentic evolutionary love.
Module 5: Co-create an Inclusive Vision of Peace, Justice & Solidarity With Others That Joins Your Authentic Essence With Theirs
(April 19)
Evolutionary love guides us to the energizing power of co-creation — especially the co-creation of a shared vision of social solidarity. Love suffocates when it's privatized. The broader the scope of our love — ecological, social, global and so on — the more passion we generate to give to our partner and our friends.
When a couple co-creates a joint higher vision that serves freedom, peace, inclusion and justice, they find themselves partaking and resourcing in the great love that sustains the world's evolution. Evolutionary love cannot be separated from its roots in the global struggle for freedom, peace and justice. Privatizing a relationship chokes it. We develop our relationship by taking communion, individually and together, in the dream of Divine love for our world.
In this module, you'll discover how to practice:
Acknowledging that our relationships intrinsically partake and resource in the evolutionary great struggle of the world
Holding co-creation up as the coming together of two powerful freedoms to discover the sacred "third" that inspires both
Co-creating a powerful social vision of action that empowers the world and deeply bonds and enriches the relationship
Using the tool of intentionally impassioning your common higher purpose vision (the great love affair in the space between self, relationship and the dream)
Engaging in a sacred Christian practice invoking the descending flame of the creative spirit
Module 6: Passionately Celebrate the Process of Co-creation & the Journey Toward Authenticity & Solidarity
(April 26)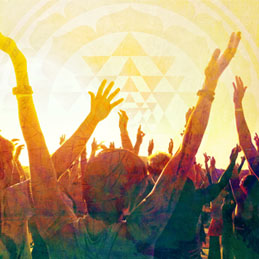 In the midst of these hard and very dangerous times, we will benefit a great deal from passionately celebrating our epic journey. We can dance the beauty of our existence and our friendship with the God of love even in the midst of destruction, pain and sorrow. What we ultimately celebrate is the sacred presence of the authentic and the nobility of the epic evolutionary struggle of love. The Divine shines through our authenticity and our loving sense of solidarity.
Through the ongoing waves of defeats and breakthroughs, what is amazing for us is to be privy to the numinosity of the authentic and the heroic journey of love. Relationships feed on celebration: celebrating each partner in their authenticity, their body and their longings, as well as celebrating the relationship itself. Also, and this is key for every celebration, celebrating defeats as well as creative manifestations, losses as well as gains. The evolutionary leap is to learn to celebrate the authentic as the presence of the Divine through our genuine humanity.
In this module, you'll discover how to practice:
Celebrating authenticity wherever you see it, and the particular "song of the heart" that each of us uniquely carries
Celebrating the noble struggle (not only the peaceful and harmonious moments)
Celebrating the defeats (which are intrinsically part of any great creation); the audacity of love and its inescapable defeats are an intimate dance of splendor
Celebrating the beauty of the holy Beloved in adoration of the heart
Using the incredible tool of symbolic gifting
Module 7: Honor & Fully Celebrate Eros & Evolutionary Sexuality
(May 3)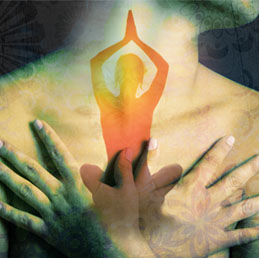 In evolutionary relationships, lovemaking becomes a ritual to celebrate the ineffable forces in the Universe — foundational forces of love and sensuality that are coming together to further the creation of the world. Evolutionary sexuality moves us beyond privatizing the act of sex. The union of two lovers becomes a mode of profound worship, a release of energy dedicated to the goddess of love and to the pursuit of peace and justice. Individuals able to raise lovemaking to this level reclaim their bodies in their authentic varieties and luminous imperfections. They find the ecstasy of their unbounded connection to the Divine and the Earth through their surrendered union with their partner. Evolutionary sexuality becomes a most generous celebration of the sublime, unhindered by psychological bargaining and repetitive frustrations.
Andrew will bring his vision of embodied sacred passion as the essential fuel for sacred activism.
In this module, you'll discover how to practice:
"Authenticizing" the beautiful idiosyncrasy of each person's unique body and sexuality
Approaching sexuality at its highest as the great ritual of the great union (beyond psychological frustrations and bargaining)
Intentionally dedicating the energy born of sexual love for service and creativity
Using the tool of raising the body in its sexual union to its highest symbolic significance as a divine agent of freedom, peace and justice
Engaging in the tantric practice of the golden body in communion with your partner
TheLiberating Evolutionary Love Bonus Collection
In addition to Andrew and Chris' transformative 7-week course, you'll receive these powerful training sessions. These bonus sessions complement the course — and promise to take your understanding and practice to an even deeper level.
The Next Step in Love Relationships
Audio Dialogue With Chris Saade and Mandy Bird
During this bonus hour Chris will be joined by Mandy Bird, a seasoned and licensed therapist, radio personality and long-term associate of Chris's who is consistently on the cutting edge of psychological tools around relationships. Not only that, but as much as we love Andrew and Chris, we'll get to hear a powerful and knowledgeable woman's perspective on Evolutionary Love Relationships. The two will reveal tools to move away from the "model of change" and the exhaustion this model creates, explore why privatized relationships tend to falter and how to get them back on track, and discuss the psychology of bonding through mutual respect for freedom of authenticity and passion for active solidarity.
Mandy Bird is a licensed therapist in practice for nearly 25 years. She devotes herself to counseling individuals, couples, and families struggling with the effects of depression, anxiety, grief, sexual abuse and trauma. Of equal importance, Mandy guides and supports her clients in discovering their own authentic voice and excels in her role as a Grief Transformation Specialist. She has led numerous groups, workshops and retreats around themes such as self-esteem, grief and loss, personal empowerment, communication and intimacy, and career and life visions. Practicing what she teaches, Mandy has been fiercely committed to her own personal work and has trained at the Institute for Life Leadership and Coaching for over 18 years. She is also certified as a Grief Coach and Facilitator through the Institute. Most recently, Mandy co-authored Your Tears are the Source of Your Passion. Written with author and psychological teacher, Chris Saade. The book is expected to be released in 2017.
Sacred Activism & the Epic Spirituality of Love
5-part Audio Program From Andrew Harvey and Chris Saade
A dynamic team, Andrew Harvey and Chris Saade passionately explore the evolutionary coming together of the freedom of individual authenticity with the passion to serve our world. They assert the importance of the spiritual and global task of creating freedom, justice, and peace. The two dedicated teachers will inspire you through their animated discussion of philosophies and deep wisdom paired with profound guidance. As they delve into the ways we are each connected to the epic dream of love, they explore the crucial roles of individual authenticity; deep heart-awareness; the calling to facilitate peace, freedom, and justice; and how all of these components can be brought down from the ideal realm to Earthly manifestation.
Prayers from the Heart: Love, Sacred Activism & Praise
Audiobook From Chris Saade / Read by Andrew Harvey
In this audiobook, you will discover almost 50 relatable prayers devoted to love, sacred activism, and praise. Each entreaty is a delight to the spirit, is real and grounding, is challenging, is hopeful, is centered around justice, is humble, is powerful, is a call toward solidarity, and is somehow soulfully connected to what burns within your own heart. This collection of prayers echoes what we long to say in our intimate conversations with God and offers a brilliant call to serve and praise within your life. A wonderful avenue for building your relationship with God and the world.
Body & Soul: Meditation for Sacred Activists
Audio Meditation From Andrew Harvey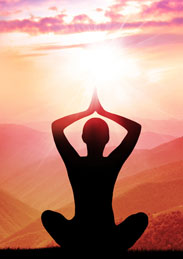 In this illuminating audio journey, Andrew guides you into his favorite practices, which are profoundly useful on the path of prayer. Through his expert instruction, you'll be taken through a comprehensive workout for the heart and soul. This downloadable album will be a powerful addition to your practices that can serve you deeply with each listen!
What People Are Saying About Andrew Harvey and Chris Saade...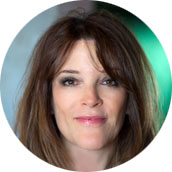 Every age has its teachers who keep the eternal truths alive for all of us. And when a generation is very, very lucky, it encounters a teacher so illumined that the words he delivers must be illumined as well. In the case of Andrew Harvey, the light he sheds is like a meteor burst across the inner sky.
— Marianne Williamson, Author of Everyday Grace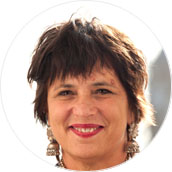 ...Andrew Harvey and Chris Saade have revealed the love we have always dreamed of... a radiant call to evolutionary love: where sex can be holy, orgasm a conduit to the divine, and intimate love, the expansion of justice, peace, unity on this earth. It made me want to love again.
— Eve Ensler, Activist and Author of The Vagina Monologues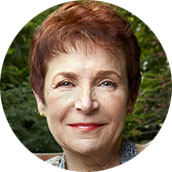 [Andrew and Chris] explore the power of love from a new and inspiring perspective!
— Caroline Myss, Author of Anatomy of the Spiritand Sacred Contracts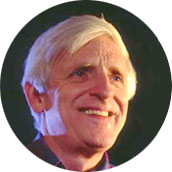 [Andrew and Chris] challenge the idolatry of sentimental and privatized love, yes of narcissistic love, that the modern age has bequeathed to us. [They] carry us into a new paradigm of relationships that integrates both the beauty and the suffering, the ecstasy and the anguish, of the world...
— Reverend Matthew Fox, Author of Creation Spiritualityand Founder of Wisdom University

A sizzling collaboration unfettered by the canards of self-absorbed, new age spirituality interested only in personal happiness. Andrew and Chris dare to encourage a full engagement in sacred activism, sacredsexuality, a celebration of diversity and many more of the deeper understandings while never failing to "honor the paradox of joy and grief...
— Catherine Ingram, Author of In the Footsteps of Gandhi, Passionate Presenceand A Crack in Everything

What would the world look like if two people, deeply in love with each other, harnessed the energy of their connection for the benefit of all beings and the Earth Herself?... [Andrew and Chris] draw on a lifetime of passionately engaged spiritual practice to lift up a vision of intimate relationship as a holy fire to dissolve and transform the most intractable social and environmental crises.
— Mirabai Starr, Author of Caravan of No Despair: A Memoir of Loss and Transformation
Join the Global Community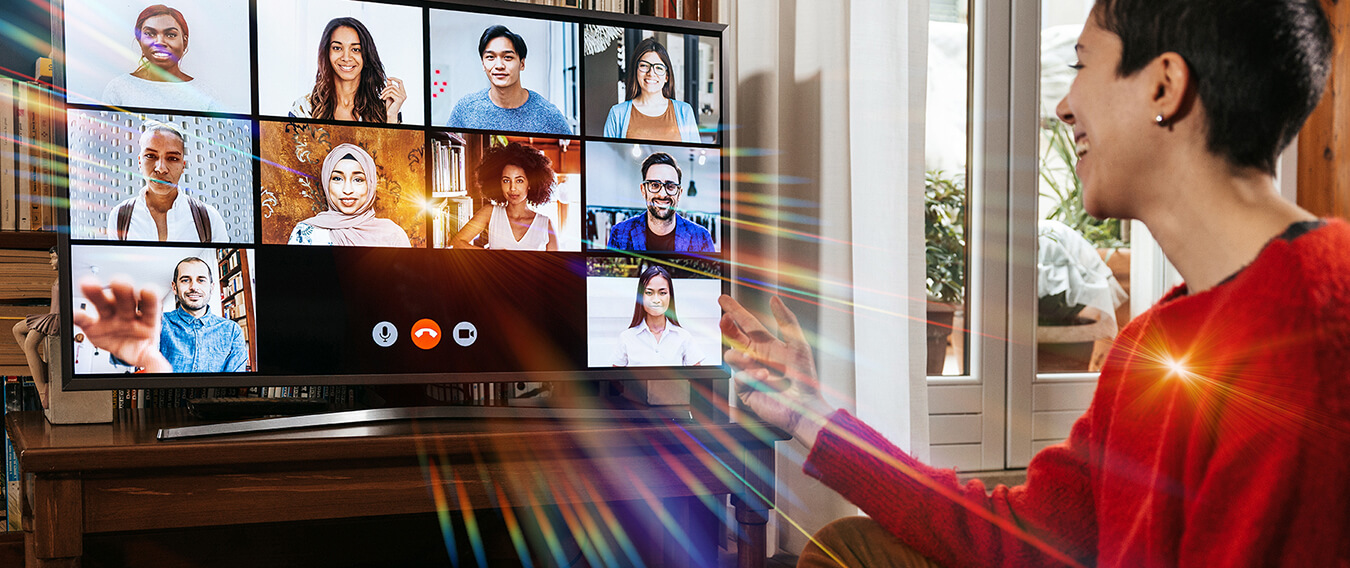 Liberating Evolutionary Love not only offers some of the most advanced online teachings currently available, it also offers a thriving global community of support.
Join your fellow students and practitioners from across the world in the live interactive conference calls or in our online community to support and learn from each other while you learn to open your mind and expand your paradigm of reality.
This international community is at the leading edge of a global movement of people who are committed to manifesting a better world for all beings. This emerging planetary movement is rooted in an open heart and stands for the principles of mutual support, cooperation, harmony and reverence for all of life.
Here's What You'll Receive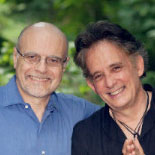 Seven 90-Minute Class Sessions With Andrew Harvey and Chris Saade
Experience a rare opportunity to be mentored and learn with pioneering contemporary spiritual teachers Andrew Harvey and Chris Saade — from the comfort of your own home. Each class session guides you to learn the specific skills and abilities to awaken your spiritual potential. Course sessions are on Wednesdays at 5:00pm Pacific.
Seven Audio Recordings of Class Sessions
After each class, the audio will be available for you to download in high-quality MP3 format. You'll never have to worry about missing a session, and you can listen anytime and anywhere — on any connected device and at your convenience.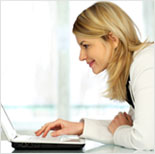 Seven PDF Transcripts of Class Sessions
In addition to the high-quality MP3 audios, you'll also receive the entire class transcription in PDF format after each session is completed. You can then review, print and highlight the most important insights and practices you were given.
Seven 30-Minute Interactive Group Practice Sessions
With live class attendance, there will be a 30-minute optional interactive practice session directly following each class. You'll be placed in an intimate group with several other participants on the conference call to interact, share and do additional practices to help further integrate the weekly lessons. If you're unable to attend the calls live, the Online Community group allows you to connect with each other to find alternative times to interact.
Interactive Exercises and Questions for Each Lesson
After each lesson, you'll have the option to do related exercises, practice new tools and answer questions in order to accelerate your learning and integrate each week's lesson.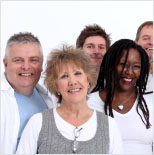 Online Community
Our exclusive Facebook online community is the perfect place to continue your discovery process after each class. Here, you can continue the discussion about deepening practices, interact with your fellow students, and get access to additional resources to take your exploration to an even deeper level.
The Liberating Evolutionary Love Bonus Collection
The Next Step in Love Relationships
Audio Dialogue With Chris Saade and Mandy Bird
Sacred Activism & the Epic Spirituality of Love
5-part Audio Program From Andrew Harvey and Chris Saade
Prayers from the Heart: Love, Sacred Activism & Praise
Audiobook From Chris Saade
Read by Andrew Harvey
Body & Soul: Meditation for Sacred Activists
Audio Meditation From Andrew Harvey
An Unprecedented Opportunity to Join theLiberating Evolutionary Love Virtual Training
We feel honored that Andrew Harvey and Chris Saade have chosen to partner with The Shift Network to offer this exclusive, LIVE online training. This is a rare opportunity to interact directly with two contemporary spiritual teachers whose powerful insights and pioneering work are helping us heal and awaken ourselves and our world.
Through this powerful online format, you'll not only save time and money on workshop costs (plus travel, accommodations and meals — which would cost thousands of dollars), you'll be able to benefit from Andrew and Chris' incredible teachings and exercises from the comfort of your home — at your own pace!
If you're serious about grounding your relationships in the Divine Beloved and transforming your mission into one supported by more life force from your relationships, then you owe it to yourself, your loved ones and our world to take this one-of-a-kind training.
If you're ready to take the next step in evolving yourself, click the register button below to reserve your space now.
About Andrew Harvey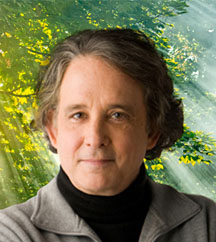 Andrew Harvey is an author, speaker and founder/director of the Institute of Sacred Activism, an international organization focused on inviting concerned people to take up the challenge of our contemporary global crises by becoming inspired, effective and practical agents of institutional and systemic change in order to create peace and sustainability.
Andrew has taught at Oxford University, Cornell University, Hobart and William Smith Colleges, The California Institute of Integral Studies and the University of Creation Spirituality as well as at various spiritual centers throughout the U.S. He was the subject of the 1993 BBC film documentary, The Making of a Modern Mystic, and appears also in Rumi Turning Ecstatic and The Consciousness of the Christ: Reclaiming Jesus for A New Humanity. He is coauthor of the bestselling, The Tibetan Book of Living and Dying, and has worked with the great Iranian Sufi dancer, Banafsheh Sayyad, in producing a film, In the Fire of Grace, which marries Sufi-inspired dances to the stages of Rumi's understanding of the path of Divine Love.
He has written and edited over 30 books and received many awards, including the Benjamin Franklin Award and the Mind Body Spirit Award.
About Chris Saade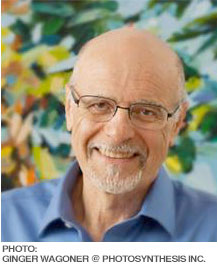 Chris Saade is an author, life coach, psychological and philosophical teacher, and the co-director of the Olive Branch Center with his wife Jessie Thompson. After closing his psychotherapy private practice, Saade spent 20 years training therapists, coaches, and ministers in his two models: Integra: 6 Keys for Heart-Centered Living, and Individual Authenticity and Global Solidarity.Saade has led nearly 250 multi-day cutting-edge workshops for professionals and the general public. He continues to offer personal life-coaching.
Born in Beirut, Lebanon, he was involved in peace groups before and during the Lebanese war. Those difficult years lead him to develop a great respect for freedom, authenticity, diversity, peace, and a passion for justice, especially for children.
Saade is the author of Second Wave Spirituality: Passion for Peace, Passion for Justice; and Prayers for Peace and Justice; as well as Prayers from the Heart.
Frequently Asked Questions
Q: What is a virtual course?
A: It's a great way to engage live teachings and each other from the comfort of your home! All you need is a phone line (or an equivalent voice service). If there is more than one person in your household taking the course, you will each need your own line. We use MaestroConference to make it just like an in-person event, where you can ask questions, participate in groups, and deepen your exploration of the course themes.
Please note that dialing MaestroConference from your phone is a regular toll call to California; your telephone service provider will charge you according to your existing long-distance calling plan. Other options include calling cards and discount long-distance carriers. You can also use Skype to connect to MaestroConference at no charge, and we offer a webcast which is free to use from anywhere in the world.
I have never participated before in an online course. The packaging, presentation, inclusion and Facebook postings created a wonderful, safe cocoon to participate. I haven't seen a course so well put together ever — not in all the years of taking college classes — and I had my doubts about doing an online course. The wealth of organization and ease of learning materials and support made this fun as well.
– Claudia F., Medford, MA
Q: Can I get benefit from the course if I miss the live classes?
A: Absolutely! You can download the recordings and transcripts of all course sessions from our online media archive, so you never need to worry about missing live calls. You can also engage the full community and leaders on our private community website.
Q: Can you tell me about the Private Course Group?
A: We will have a private community group for all course participants on Facebook that will support you in making connections with others, sharing insights, engaging in discussions, completing homework assignments and exchanging information about events and other activities that can supplement your transformational journey. You'll have the ability to share your experiences, projects and growth throughout the Course.
Q: Are there scholarships available for this Training?
A: Yes, we always make a certain percentage of spaces available for partial scholarships, giving preference to those in developing countries or doing important but underpaid work to which they can apply the training material immediately. If you would like to apply for a scholarship, please review our guidelines, which include a link to our online application form.
Q: What is your refund policy?
A: Your satisfaction with The Shift Network and this course is our highest priority! We offer a satisfaction guarantee so that you can sample the course risk-free. The deadline to receive a full refund is April 5, 2017. To request a refund, please click on this refund request form and submit your request. Your refund will be processed within five business days and we'll send you an email confirming your refund. However, we'd love to have a chance to address and resolve your concerns first. If there is something we can assist you with, please email us at support@theshiftnetwork.com and we'll be happy to help! (No refund requests accepted after the above date or with scholarship awards.)
Q: How can I reach Customer Support?
A: Please visit our Customer Support Center, where you should be able to find the answer to your question or the solution to a problem. And if you can't, you can submit an online request form and we'll get right back to you.