Registration for this course is now closed.
Click here
to see our other courses!
NOTIFY ME
OF UPCOMING COURSES
We respect your privacy. Your information will never be sold, nor shared without your permission.
A 7-Week Course
With HeartMath Pioneers
Sheva Carr, Deborah Rozman &
Howard Martin
New Live Training Starts
Tuesday, July 7, 2015
Access cutting-edge practices from HeartMath to embody your higher self, open to your heart's intelligence and manifest your deepest purpose with wisdom and love.
One of the greatest challenges of modern life is bringing our deepest values, visions and creativity out into the world. The demands on our lives can be overwhelming – working, maintaining our health, raising a family and connecting with loved ones – all while trying to make a positive difference. It can feel hard enough just to get through the day, let alone to do so as the fullest expression of love that we are.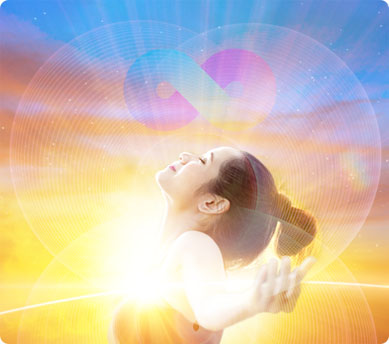 To create the kind of loving, sustainable, connected life and world we know is possible, it's imperative that we each learn to access and live from our highest potential each day.
Imagine waking up in the morning with a deep inner calm and a gentle smile – love flowing through your heart and body. Imagine feeling vital life force humming through your every cell. Imagine connecting with your partner, children and friends with a palpable sense of joy, appreciation and gratitude lighting up your entire being.
You couldn't help but be a blessing to those around you.
Living from your highest potential means you are radiant, awake and connected. You become love in action. This is not merely a fantasy but an actual possibility for YOU.
We're lucky to be alive at a time when scientific organizations such as the HeartMath Institute have discovered and refined cutting-edge practices that allow you to embody your highest potential in the midst of daily life.
It is no longer a requirement that you head off to a monastery and shut out the world to reach more conscious and compassionate ways of being. You can have the same sense of calm, ease and joy you might experience on a meditation or yoga retreat or while on vacation by tapping into the power of Heartmath's scientifically proven, quick and easy-to-learn practices.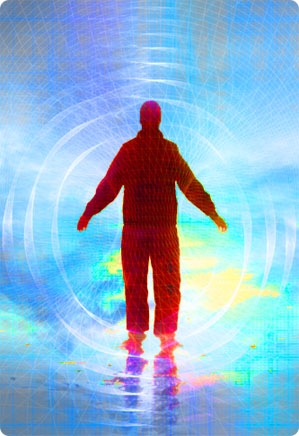 HeartMath's research shows us that a sense of well-being is dependent upon "energetic frequencies," related to fluctuating brain and heart patterns. When you experience fear, anxiety or other energy-draining emotions, your frequency drops diminishing your capacity for embodying your highest potential and deepest expression of love.
Instead of moving through your day deflated by stress and experiencing further dips in your frequency by the hour, you can learn to integrate HeartMath's simple yet profound practices into your daily life – maximizing the love you feel and reaching higher states of joy, resilience and vitality.
Perhaps most exciting is that the newest scientific research supports the ancient mystical belief that the seat of the soul – the truest, most authentic part of our being – is centered in the heart. And so is our access to states of compassion, joy and gratitude!
The more you learn to consciously conduct the heart's frequencies, the more you can access your deepest wisdom, intuition and even the true purpose of your soul. Tapping this sacred knowledge can release immense amounts of creativity and energy, shifting your frequencies from "stressed-out" to truly thriving.
In the Becoming Love in Action course, you will be guided into exploring the far reaches of your potential by three renowned teachers from the HeartMath Institute, the world's most influential scientific organization focused on activating the powers of the heart for greater joy and less stressful living.
Hundreds of thousands of people around the world have discovered HeartMath's successful techniques, and this brand new program will offer you access to their newest findings and methods.
In this groundbreaking 7-week online course,
Becoming Love in Action
, you will discover:
How to distinguish between your mind and heart frequencies.
Techniques to increase heart coherence – the foundation for elevating your vibration and regulating your frequency.
Steps for activating the emergence of heart-connected living.
The nuances of higher and lower vibrations and how you feel when you're not coming from a vibration in alignment with what's occurring in the moment.
How to reduce emotional intensity in the face of fear using practices that increase your sense of balance and objectivity.
How to strengthen your awareness and decision-making skills using Vibratory Rate Raising Practices.
How to find your true purpose – the one your heart can see versus the one your ego wants.
How to connect with and catch the momentum of the emerging world and move through life with greater awareness and engagement.
What it means to "feed the field" and how you can contribute to the world in meaningful and transformative ways.
Here's what one participant said about a Shift Network training with the HeartMath leaders:
One of the most tangible, practical and accessible teachings that perfectly marries the world of science and spirituality and provides tools that all of us can use to make the world into a better place.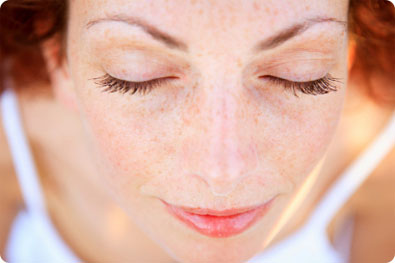 Becoming Love in Action draws from more than two decades of HeartMath's pioneering work in heart-based living and scientific research showing that the heart is far more than an organ that pumps blood.
In fact your heart possesses a powerful intelligence with the capacity to heal and energize your body, mind and spirit – and when you learn these newest methods, you can harness your heart intelligence every day.
Over the seven weeks of this extraordinary training, you'll master easy, scientifically proven techniques that will enable you to open the door to a more physically, emotionally and spiritually fulfilling life.
Not only will you learn to raise your vibration – and your capacity for a love-filled life – but you'll also discover how to impact the vibratory rate of the collective energy field, to make it easier for others to connect with their highest potentials as well. You will become love in action!
An Invitation from Howard Martin, Deborah Rozman & Sheva Carr
Dear friends,
We are excited to share with you the fruits of decades of research into the higher potentials of the human heart and help you open to your heart's vast intelligence.
Mystics, social change agents, great leaders and healers have long known that the heart is an important gateway to wisdom, health and enhanced well-being.
However, they did not have the rigorous understanding that science provides of how to unlock these higher potentials and make them available in a systematic way to everyday people leading busy lives.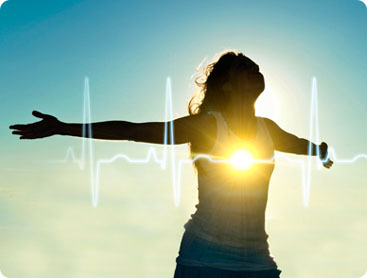 Over the years, we've honed powerful practices that take just a few minutes each day.
These practices help you navigate stress, emotional turbulence and discordance in your life and find a more harmonious, coherent, positive way of being that simultaneously makes you more desirable to be around and more effective in the world.
We've tested these techniques within healthcare and business, as well as through our large network of customers and supporters. The result is a time-tested system of personal transformation that can have truly remarkable effects on the quality of your life, as well as a powerful impact in your work.
We believe this information is vital for humanity at this time as we navigate a time of great uncertainty, turbulence and challenge.
It is those of us who learn to live from the heart with wisdom, clarity and positive emotions who can best serve the needs of our day – and enjoy the journey!
Over the course of 7 weeks, we'll share with you some of the best of what HeartMath has discovered over the last decades and help you apply it fully to your life.
You'll also be able to engage in weekly practices with the support of a private online community, thus ensuring that this course goes beyond information, to true transformation.
We look forward to having you join us!
Heartfully yours,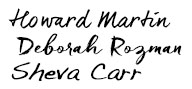 What You'll Discover in These 7 Weeks
Each weekly LIVE training session will build powerfully upon the next, so that you'll develop a complete understanding of the practices, tools and principles you'll need to activate your heart's intelligence.
The live sessions are on Tuesdays at 3:00pm Pacific.
Module 1: Acceleration and The
Planetary Shift
(July 7)
We are living in an era of unprecedented change. Extreme chaos and expanded consciousness are taking place simultaneously. Life is moving faster and faster. More events are taking place in less time than ever before.
This acceleration provides a tremendous opportunity to advance individually and collectively. However, as the speed of life keeps accelerating, our mind and emotions can become overstretched from having to make decisions and choices too quickly, resulting in feelings of anxiety and overwhelm. So, how do we cope better in this rapidly evolving new world?
In this session, you'll discover:
How to harness the speed of change by actively engaging states of greater awareness and peace and actually freeing up time and energy
The Power of Patience and how to reduce the drain of frustration
How to find "the flow" through the cultivation of the State of Ease
Steps for activating the emergence of heart-connected living
Module 2: Raising Your Vibratory Rate

(July 14)
The present global situation is not the same as a storm where we hunker down and wait it out – and then get back to business as usual. We must become responsible for our energy so that we can raise our vibration and the vibratory rate of the collective energy field to make it easier for us and others to connect with higher potentials and deal with the many crises at hand – and from here, move through these transformational times with much more clarity, ease and grace.
In this session, you'll discover:
The higher vibrations inherent in the qualities of the heart
The nuances of higher and lower vibrations and how you feel when you're not coming from a vibration in alignment with what's occurring in the moment
How to adjust the internal "how you're being" so that you can move from feeling bad to feeling better
How to strengthen your awareness and decision-making skills using Vibratory Rate Raising Practices
Module 3: It's All About Frequencies

(July 21)
Modern science is beginning to accept that we indeed are all part of a vast web of connections that encompass not only life on this planet but the solar system and beyond. We also know that improving the connection between our heart, emotions and mind offers a key for improved health and increased awareness. Applying these new understandings to practical, daily life will allow us to thrive in the current and new, emerging world.
In this session, you'll:
Gain an understanding of the energetic connectivity between all living things from a scientific perspective.
Learn that we all operate at different frequencies throughout the day and how to operate at a higher rate by being conscious of this.
Find techniques to increase heart coherence – the foundation for elevating your vibration and regulating your frequency.
Understand the heart/brain/body communication needed to regulate your frequencies for increased awareness and greater well-being.
Discover the practical energetics and frequencies in the air that are all part of the current cultural dynamic, as well as those that can take cultures to higher octaves of expression when we learn to tap them.
Learn how to connect with and catch the momentum of the emerging world and move through life with greater awareness and engagement.
Module 4: Connecting with your
Soul's Wisdom
(July 28)
Each day we process countless frequencies through our mind, brain and heart, including thoughts, feelings, intentions and emotions. These energetic frequencies are created and directed mostly by memories, beliefs, choices and environmental influences. Sometimes we operate in a higher frequency, sometimes a lower. Our moods, attitudes and behaviors are reflections of the frequency we are operating in day-to-day and moment-to-moment. And when our vibrations are higher, we naturally generate higher frequency feelings. We are kinder, more gracious and we genuinely connect with others.
Our soul's expression vibrates at a higher frequency of consciousness than our normal human awareness. Through life's lessons and practices (prayer, meditation, caring for others, etc.), we raise our personal vibration, heightening our intuitive sensitivity to our soul's wisdom and unconditional love. These lessons and practices offer us ways to listen to our heart's inner guidance. They can also increasingly bring our mental, emotional and physical nature into alignment with our soul vibration. This strengthens and expands our love and compassion to become more inclusive of the whole. As we integrate more of our soul's essence into all of life's interactions, we increase our coherent alignment with the love and intelligence of universal source.
In this session, you'll learn:
How to achieve greater stillness to help raise your personal vibration and heighten sensitivity to your soul's wisdom
How to distinguish between your mind and heart frequencies
Ways to listen for the tone and quality of your personal vibration and discern whether or not it is in alignment with your soul's essence
Discover your "inner prompter" and learn how to follow its lead
Gain valuable insights by working with the Head-Heart Worksheet, which will help you to distinguish between what your head has been saying and what your heart is saying
Module 5: Reducing Fear and Insecurity
(August 4)
Fear is one of our biggest collective challenges. It's important to remember that we always have the choice to practice balance and objectivity navigating through waves of fear triggered by personal or global concerns, such as terrorism, civil unrest, viruses, and formidable weather patterns. While it can be difficult to practice calm and balance when enmeshed in fear and worry, each time our "self-security" increases, even a little, it gets harder for fear to exist in this higher vibration.
In this session, you'll discover:
How to reduce emotional intensity in the face of fear, using practices that increase your sense of balance and objectivity
Ways to cultivate "intelligent concern" and come from a higher vibration, versus fear and worry, which keep you at a lower vibration
How to find your self-security, a place of calm and balance from which you can increase your vibration and diminish your fear
How to use heart-based practices to reduce fear
A practical process to uncover the love at the root of all fear so that you can move your love into action
Module 6: Building Happiness
(August 11)
As long as our mind is doing the searching, the peace and lasting happiness we seek will elude us. Our hearts are more qualified to provide these emotional qualities. Opening your heart more in your interactions with others is a higher vibrational practice and a fundamental step toward personal happiness and fulfillment. As we practice raising our personal vibration via our heart, rather than chasing after happiness by seeking people, places and things to fill us, we discover that our happiness can increase naturally just by showing up with an open heart.
In this session, you'll discover:
How to find your true purpose – the one your heart can see versus the one your ego wants
Ways to bring your ego desires into heart resonance
How to more effectively manage expectations and disappointments
Why appreciation equals happiness
How to take out the "pout" and bring more joy into your life
The keys to making peace with "what is"
Module 7: Rewriting the Future
(August 18)
Every moment of every day, we are co-creating our own reality. And the time between what we see as the positive future we want to step into and where we are now can be shortened – in many ways, the clock depends on what we choose. Every time we shift an attitude, break an old pattern or activate a positive emotion, we are performing a high level of service. We are not only helping ourselves, we are rewriting the future for all. As each one of us does our part, exercising our co-creative potentials to make this shift a kinder, gentler process for everyone, we contribute to the creation of a new and better world.
In this session, you'll discover:
What it means to "feed the field" and how you can contribute in meaningful and transformative ways
How to use the Power of Heart-based Emotion to help make the inner and outer shifts needed to co-create a healthier and more harmonious world
How to establish a new Coherence Baseline – a higher frequency vibration from which positive shifts can more easily manifest
The Power of Collective Consciousness and your ability to connect with others through the higher vibrational frequency of the heart
The Becoming Love in Action Bonus Collection
In addition to the HeartMath team's transformative 7-week course, you'll also receive these powerful training sessions and materials from leading visionaries and teachers. These bonus sessions will complement the course, deepening your understanding and practices.
7 Weeks of Daily HeartStart Calls ($169 value)
With Sheva Carr and Friends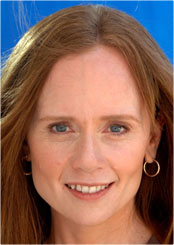 What if you started every day knowing you would...
Transform overwhelm, anxiety, depression and despair.
Strengthen your immune system against the collective stress virus.
Ease through the challenges of the day.
Accomplish what is most important for you.
Listen to and follow your heart's directives.
Live your purpose without procrastination or doubt?
And if that weren't enough, how about knowing you would...
Feel more connected to people you love and to a broader community of support.
Be delightfully surprised by fun and fulfillment in your interactions with other people.
Feel empowered to truly make a difference in your own life, your relationships and the world?
Welcome to starting your day with the heart! During these 30-minute daily calls (Monday through Friday, 8:30am to 9:00am Pacific), you will clear mental and emotional clutter to create more ease, intuitive guidance and true creativity for each day, leading you to greater and greater levels of daily fulfillment and adventure. You will also receive playback numbers in case you miss any of the live calls.
HeartMath Brain Fitness Program & How Heart Coherence Enhances Cognitive Functioning
Audio Interview with Deborah Rozman and
Dr. Daniel Amen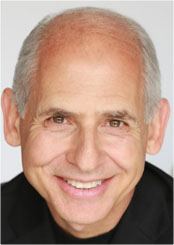 The heart is more than a blood pump. Research shows that your heart can help power and direct your brain. The physical heart contains its own independent nervous system, or "heart-brain," of approximately 40,000 neurons that can sense, feel, learn and remember. The heart-brain sends information to the big brain about how the body feels.
In this session, learn how the rhythmic patterns of your beating heart can improve your brain functions and help prevent cognitive decline. There are heart-based techniques that enhance the speed of information processes and the coordination of that information, sharpen your memory and enable you to be more creative and discerning.
Daniel G. Amen, M.D. , is a physician, double-board certified psychiatrist, teacher and eight-time New York Times bestselling author. He is widely regarded as one of the world's foremost experts on applying brain imaging science to everyday clinical practice. Dr. Amen is the founder of Amen Clinics in Newport Beach and San Francisco, California; Bellevue, Washington; Reston, Virginia; Atlanta, Georgia and New York City.
The Impact of Your Prayers & Intentions on Creating a New World
Audio Session with Dr. Rollin McCraty, HeartMath's Director of Research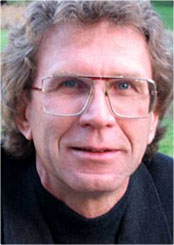 Learn about the exciting new research designed to measure the effects of our emotions, prayers, meditations and intentions on the earth's energetic fields and how this can have a dynamic impact on creating a new world and a new way of living.
Rollin McCraty, Ph.D. is Director of Research of the HeartMath Research Center at the HeartMath Institute. Dr. McCraty's research interests include the physiology of optimal function and emotions, with a focus on the mechanisms by which emotions influence cognitive processes, behavior and health. Findings from this research have been applied to the development of tools and technology to optimize individual and organizational health, performance and quality of life.
Dr. McCraty has acted as Principal Investigator in numerous laboratory research studies examining the effects of emotions on heart – brain interactions and on autonomic, cardiovascular, hormonal and immune system function. He has also served as PI in a number of field studies to determine the outcomes of positive emotion-focused interventions and heart rhythm feedback in diverse organizational and educational settings as well as in various clinical populations.
What Respected Leaders Say
About HeartMath...
The HeartMath Solution is a celebration of the intelligence of the heart and a practical guide to living it.
– Gary Zukav, Author of The Seat of the Soul

Nearly every disease or illness I've seen or treated in two decades of medical practice could have been improved or even cured had my patients or I known how to access the physical power of our heart's intelligence. HeartMath is the owner's manual we've been waiting for to help us recognize and use our heart's energy to help heal our bodies and our lives.
– Christiane Northrup, M.D., Author of Women's Bodies,
Women's Wisdom

In a few short sessions, HeartMastery training has allowed me to find peace, and even sometimes a smile, in the midst of a crazy day of struggles and stress. I've been able to look forward and see looming decisions with more clarity, and even more happiness. What wonderful coaching!
– Dr. Abe Morgentaler, Men's Health Boston, Associate Clinical Professor of Surgery, Harvard Medical School

Don't underestimate the power of HeartMath tools. Their simplicity and ease of use are compelling in today's roller coaster world. In our online, wired lives HeartMath gives us a way to reclaim control and regain clarity.
– Buddy Teaster, Chief Networking Officer, Young
Presidents Organization

A gift to every individual and organization striving to make a difference, not just a living, in today's pressure-filled society... HeartMath advances the future by putting inner leadership at the forefront, where it should be.
– Robert K. Cooper, Ph.D., Author of Executive EQ
Join the Global Community
Becoming Love in Action not only offers some of the most advanced online teachings currently available, it's also a thriving global community of learning and practice.
Join your fellow students and practitioners from across the world in the live interactive conference calls or in our online community to support and learn from each other while you learn to fully embody a deeper love and awaken your heart's potential.
This international community is also at the leading edge of a global movement of people committed to manifesting a better world for all beings. This emerging planetary movement is rooted in an open heart and stands for the principles of mutual support, cooperation, harmony and reverence for all of life.
Here's What You'll Receive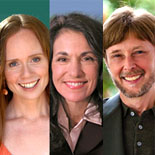 Seven 90-Minute LIVE Class Sessions with HeartMath Faculty
Experience a rare opportunity to mentor and learn from these world-renowned HeartMath pioneers from the comfort of your own home. Each live class session helps you create the specific skills and abilities to fully activate your heart's intelligence.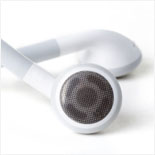 Seven Audio Recordings of
Class Sessions
After each class, the audio will be available for you to download in high quality MP3 format. This way, you'll never have to worry about missing a session, and you can listen anytime and anywhere – on your iPod, in your car and at your convenience.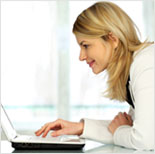 Seven PDF Transcripts of
Class Sessions
In addition to the high quality MP3 audios, you'll also receive the entire class transcription in PDF format after each session is completed. This way you can review, print and highlight the most important insights and practices that you'll learn.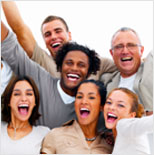 Seven 30-Minute Interactive Group
Practice Sessions
Following each class session there will be a live 30-minute interactive practice session where you will be placed in an intimate group with several other participants on the conference call to interact, share and do additional practices to help further integrate the weekly lessons.
Interactive Exercises and Questions for Each Lesson
After each lesson, you will then have the option to do related exercises, practice new tools and answer questions in order to accelerate your learning and integrate each week's lesson.
Online Community
Our exclusive Facebook online community is the perfect place to continue your learning after each class. Here, you can ask additional questions, interact with your fellow students and get access to additional resources to take your learning experience to an even deeper level.
The Becoming Love in Action
Bonus Collection
7 Weeks of Daily HeartStart Calls ($169 value)
With Sheva Carr and Friends
HeartMath Brain Fitness Program & How Heart Coherence Enhances Cognitive Functioning
Audio Interview with Deborah Rozman and Dr. Daniel Amen
The Impact of Your Prayers & Intentions on Creating a New World
Audio Session with Dr. Rollin McCraty, HeartMath's Director of Research
An Unprecedented Opportunity to Join The Becoming Love in Action Virtual Training
We at The Shift Network feel deeply honored that the HeartMath team has chosen to partner with us on this exclusive LIVE online training. As you may know, this is a rare opportunity to learn directly from these leading practitioners who draw upon rigorous scientific study and connect with a global community of like minds and hearts who are doing this important and transformative work.
Through this powerful online format, you'll not only save time and money on workshop costs (plus travel, accommodations and meals, which would cost thousands of dollars). But you'll be able to benefit from HeartMath's incredible teachings and exercises from the comfort of your home – at your own pace!
If you are serious about decreasing stress, increasing your fulfillment and deepening your spiritual life, then you owe it to yourself, your loved ones and our world to take this one-of-a-kind training.
If you're ready to take the next step on your powerful heart-journey, click the register button below to reserve your space now.
What Graduates of the HeartMath Faculty's Courses at The Shift Network are Saying...
This has been an absolutely amazing and transformational experience. The faculty's knowledge and expertise is simply phenomenal. The course content truly exceeded my expectations. I have learned valuable tools and techniques that allow me to follow my heart's guidance. I have registered for another course so I can continue to experience further shifts and transformations. Thank you so much for everything from the bottom of my heart.
– Iwona Woroniecka, Toronto, Ontario, Canada
This has been invaluable and so beneficial in a time of great difficulty for me as a result of my daughter's health issues. I can't thank Sheva, Howard, and Deborah enough for their wonderful guidance and presence. Thank you, thank you. And thanks to all whose lives I touched and whose touched mine through the Facebook Community group. I highly recommend this course and this way of living life.
– Stephanie Martin, Hamlin, WV
Using the tools presented in this course made a huge shift in the total environment of teaching ESL with my Chinese students. They made whole-hearted shifts in their level of involvement, engagement and attitude because of the shifts I made in my expectations of them. It seemed like I was 'pulling the best' out of them. We all experienced delight in all the activities I asked of them.
– Jameelah, JinZhou, Liaoning, PR China
I am an artist and spiritual director who lives on Vancouver Island. I took this course to deepen my capacity to stay grounded while I was doing intense and often very demanding creative work. The course gave me the insights practices and assistance I needed to successfully finish the work for an exhibition of paintings while I was simultaneously providing crisis care for a family member. I know the course assisted me through a very stressful month and the insights gained will keep me on a more consistent and coherent level of creative and compassionate living.
– Peter Spohn, Duncan, BC, Canada
I have POTS, which is postural orthostatic tachycardia and the one call I did listen to, after doing the HeartMath exercise, my heart rate was calm, compared to the usual pounding. It definitely has an effect on physical health and that's priceless.
– Kolya Lynne Smith, Boston, MA, USA
I am a mental health therapist and these techniques have helped change my attitude of animosity towards a co-worker. I have actually incorporated these techniques when helping clients with anxiety.
– Lanette Salt Lake City, UT
Howard, Deborah and Sheva are masters! If you want to take an adventure into the intelligence of your heart and activate that intelligence in your everyday life, there are no better teachers on the planet! I loved this course. And I love HeartMath! But don't think you have to study hard to "get" activated. That happens just by being in the heart space these teachers create.
– Bonnie Hartley, Westfield, NY
My goal in taking the course was to bring more ease of living for Humanity in general. How I will find new ways of gifting this yet remains, but I am involved in peace and evolution groups where I will come back sharing this using my creative talents in storytelling and performance. Personally my goal was to spend time with people valuing ease, appreciation, getting along together to live and shape our living to be the change we want to see. This goal was a heartfelt match, helped through the HeartStart calls.
– Anahata Pomeroy, Ojai, CA
I have found the heart techniques extremely helpful. They tie in closely with my studies for my spiritual growth since being diagnosed with breast cancer In August, 2011. The message from Spirit was that I needed to nurture myself to clear the concepts that created the disease. I have clarified the need to care for myself; to be more accepting, loving, gentle, kind, and compassionate with myself. First, my state of consciousness, then my physical body, expanding out to loved ones, family and friends, and my community. Spirit has lead me to work with my breathing and meditation, HeartMath seemed to be an important next step and is proving to be invaluable from very beginning. The techniques are a practical application of connecting with Spirit and consciously opening and accepting (channeling) the Intelligent Energy of Spirit-Love in my Life. With gaining clarity, insight, and deeper understanding, I am able to share with others what they can do for themselves. How Spirit means for us to share the Light and Love and free ourselves to be in the Joy of Life and Living. This month is my second anniversary as a cancer survivor.
– Elaine Wilson, Madera, CA
I experienced a small, ischemic stroke on April 2nd, and believe this course helped my 2-day stay in the hospital, and accelerated my post-event healing. I was already aware of some of this information, and it was great to have it enhanced!
– Carol Cherin, Charlotte, NC
I love having tools that can help me shift in the middle of a downward spiral of anxiety, frustration, anger, and negativity in the moment they are occurring and being able to come to a place of greater neutrality, calmness and clarity. I think that focus on accessing my heart space and the guidance, wisdom and love that resides there if I take the time to listen to it, is absolutely invaluable. It teaches me to listen more deeply to myself and to others. It becomes a tool for practicing greater compassion for myself and to choose my responses to events and people less automatically and more mindfully. It truly opens a door to live from the heart, cultivating the emotions of the heart and thereby creating a foundation for living with an open heart. I think it is a deeply spiritual practice and it's backed by science which makes it more user-friendly to more people who are skeptical of "spiritual" teachings. I feel very grateful for having been introduced to it and have it become part of my personal, spiritual and professional path.
– Christina Giebisch, LCSW, Guilford, CT
I absolutely LOVED this course! I feel like this course is about something I've been searching for all my life. On a personal level my heart has been broken deeply numerous times over the years and I feel this course has helped me open it and feel more grounded and present in all aspects of my life. The tools are incredibly useful for emotional regulation and insight so as a therapist I'm sure I will want to share them with clients as well. On a global level HeartMath and it's research is SO exciting and awesome!!!
– Karen, Oklahoma
This course is so amazing, I found my best friend, my Heart. I am filled with gratitude and love. Thank you HearthMath.
– Catharina, Sweden
About the HeartMath Faculty...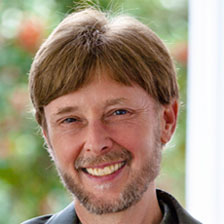 Howard Martin brings more than 30 years of experience in business and personal development to the position of Executive Vice President, Strategic Development.
Howard's responsibilities include global alliances, marketing, and program and product development. Howard has been instrumental in assisting Doc Childre in the development and teaching of HeartMath's programs since its inception. He speaks internationally on the HeartMath approach to advancing human performance that is based on compelling scientific research – linking heart function with health, emotional well-being and intelligence.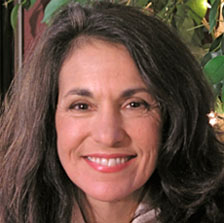 Deborah Rozman, Ph.D., has thirty years of experience as a business executive, serial entrepreneur, psychologist, author, and educator.
Since 1990, she was founding executive director of the non-profit HeartMath Institute, executive vice president of HeartMath LLC, then founding director and President and co-CEO with Doc Childre of Quantum Intech (parent company of HeartMath LLC).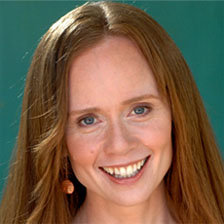 Sheva Carr, a licensed doctor of Oriental Medicine and HeartMath trainer, speaks to people all over the world on how to access heart intelligence, and on how to receive the benefits of the heart's impact on consciousness, health, performance and creativity.
She is the founding CEO of Fyera! and HeartMath's HeartMastery Program, and is also the Executive Director of the Fyera Foundation and Sunflower SunPower Kids.
Frequently Asked Questions
Q: What is a virtual course?
"I have never participated before in an on-line course. The packaging, presentation, inclusion, and facebook postings created a wonderful safe cocoon to participate. I haven't seen a course so well put together ever – not in all the years of taking college classes – and I had my doubts about doing an on-line course. The wealth of organization and ease of learning materials and support made this fun as well."
- Claudia F., Medford
A: It's a great way to engage live teachings and each other from the comfort of your home! All you need is a phone line (or an equivalent voice service). If there is more than one person in your household taking the course, you will each need your own line. We use MaestroConference to make it just like an in-person event, where you can ask questions, participate in groups, and deepen your exploration of the course themes.
Please note that dialing MaestroConference from your phone is a regular toll call to California, and your telephone service provider will charge you according to your existing long-distance calling plan. You can also use Skype credit/subscription or Google Voice to dial in to MaestroConference, and you'll need to use your virtual keypad to enter your PIN and to indicate that you want to ask a question. Other options include calling cards and discount long-distance carriers, and we also have a webcast which is free to use from anywhere in the world.
Q: Can I get benefit from the course if I miss the live classes?
A: Absolutely! You can download the recordings and transcripts of all course sessions from our online media archive, so you never need to worry about missing live calls. You can also engage the full community and leaders on our private community website.
Q: Can you tell me about the Private Course Group?
A: We will have a private community group for all course participants on Facebook that will support you in making connections with others, sharing insights, engaging in discussions, completing homework assignments and exchanging information about events and other activities that can supplement your transformational journey. You'll have the ability to share your experiences, projects, and growth throughout the Course.
Q: Are there scholarships available for this Training?
A: Yes, we always make a certain percentage of spaces available for partial scholarships, giving preference to those in developing countries or doing important but underpaid work to which they can apply the training material immediately. If you would like to apply for a scholarship, please review our guidelines, which include a link to our online application form.
Q: What is your refund policy?
A: Your satisfaction with The Shift Network and this course is our highest priority! We offer a satisfaction guarantee so that you can sample the course risk-free. The deadline to receive a full refund is July 21, 2015. To request a refund, please click on this refund request form and submit your request. Your refund will be processed within five business days and we'll send you an email confirming your refund. However, we'd love to have a chance to address and resolve your concerns first. If there is something we can assist you with, please email us at support@theshiftnetwork.com, and we'll be happy to help! (No refund requests accepted after the above date or with scholarship awards.)
Q: How can I reach Customer Support?
A: Please visit our Customer Support Center, where you should be able to find the answer to your question or the solution to a problem. And if you can't, you can submit an online request form and we'll get right back to you.