2021 Catalyst, Issue 7 – Shift Your World Film Festival
Shift Network Update
By Stephen Dinan, founder and CEO of The Shift Network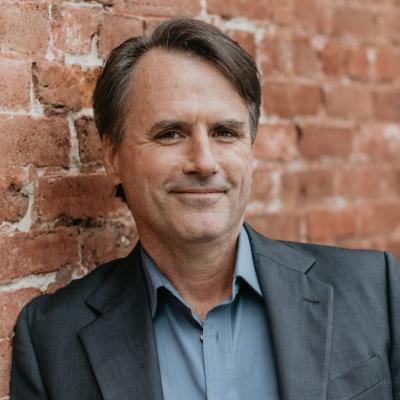 The magic of the movies. There is nothing more powerful than a movie to transport us into another possible reality. It can be illuminating. Terrifying. Eye-opening. Tear-jerking. And give us a little oasis of time to travel through another portal of possibility.
What about movies that do more than just entertain us? That literally leave us as changed human beings, with a Before Movie version of our consciousness and an After Movie version of ourselves that is more awake, more compassionate, more self-aware, and more clear about how to make a real difference?
That special kind of movie — a truly transformative cinematic experience — is what we created the free Shift Your World Film Festival to showcase, celebrate, and reward. We are fascinated by movies that accelerate human evolution, that bring the future into focus, that heal, redeem, and uplift us.
All of the 10 feature-length and four short films in Shift Your World do this. They literally carry us for 20, 40, 60, or 90 minutes into a future that we haven't yet seen but have literally incarnated to co-create.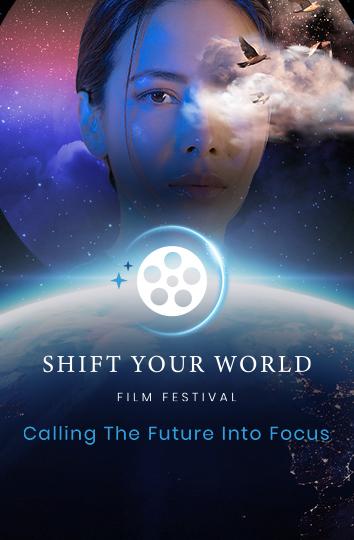 They remind us of who we are and why we are here. By showcasing the ability of the human spirit to overcome huge obstacles, they call us into lifting our own aspirations for our lives.
It's magic. Because magic ultimately is about our ability to create something that seems miraculous. And the greatest miracle at this time of great challenges, deep fear, and societal anxiety is to commit to a barely imagined future and to dream of a new dawn.
My wife Devaa and I have two little girls now and have only recently introduced our eldest Sienna to a few movies. Last weekend, we watched Soul for the second time, one of the most metaphysically sophisticated and beautifully crafted movies of our time, which was validated by the Academy Award it received. Watching how Sienna took in the deep messages and incorporated key spiritual truths into how she sees the world (and the journey of incarnation) was truly beautiful.
What if we focused more of our attention on movies like that, movies that seed a new civilization in YOUR consciousness? That is what our dynamic production team has curated for this online Festival — a harvesting of artistry that changes YOU as the viewer and brings a far brighter future into clear focus. Join us and spread the word!
Register here for free for the Shift Your World Film Festival.

---
To watch and listen to Stephen Dinan's fourth annual State of the Shift address, click here.
---
The uplifting story in this issue's "The Nicest Thing" section come from Shift Your World Film Festival host Joy Donnell, the VP of Media for The Shift Network.
---

A Personal Invitation to the May 6-9 Shift Your World Film Festival From Your Host, Joy Donnell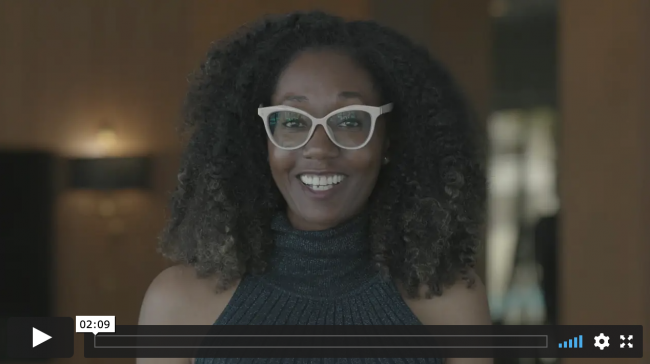 Hi, and congratulations on joining us for the first annual Shift Your World Film Festival. I'm Joy, and I will be your host throughout our festival journey. We're excited about everything you're going to experience. During the four days of this event, you can jump into the stream of culture-shifting films, behind-the-scenes filmmaker conversations, and powerful panels, plus vote on all the feature films.
We are committed to you being uplifted, informed, and transformed. Our synchronized viewing experience kicks off with The Portal, a new film from Australia directed by Jacqui Fifer that will transport you to new possibilities for yourself and our world.
To watch this 2-minute video and read the rest of the text, click here.
The Nicest Thing
In this special video series, prominent authors, thought leaders, and others answer the question, "What is the nicest thing a non-family member has ever done for you?"
Joy Donnell's Story
Host of the Shift Your World Film Festival
EXCERPT: I really didn't know what I was going to do and how I was going to go forward in that moment. And then literally out of nowhere, almost like a hallucination, Beverly Johnson appears. And if you don't know who Beverly Johnson is, she was the first woman of color to ever be on the cover of American Vogue. She is a legend. She is a supermodel. She is an icon. She is a business woman. She is bigger than a brand. She basically levitates for a lot of people who were able to walk in her footsteps and come after her. And she just appeared out of nowhere with this entourage around her.
To watch the video and read the transcript of Joy's 6-minute story about her life-changing encounter with a supermodel on the streets of New York, click here.
---
A note from Rev. Dr. Aliah MaJon, Chief Inclusion Officer for The Shift Network:
After listening to this story, I just had to say something about this "Nicest Thing" share from our Film Festival host Joy Donnell. As the Chief Inclusion Officer for The Shift Network, what Joy conveyed to us, literally, was a perfect demonstration of why my job exists! Simply put, she captured in her story what those of us who focus on "inclusion" strive to uproot, transform, and heal. Thank you Joy, you poured love all over me like the people that you spoke about in the beautiful lesson that you gave us — I hope everyone will find a gift in your message.
Shift Spotlight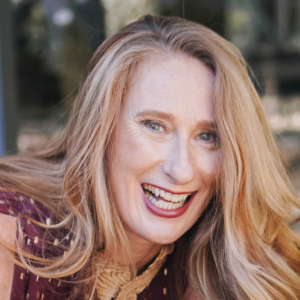 Experience the Healing Alchemy of Mary Magdalene's Teachings — A free video event with psychotherapist Elayne Doughty, founder of the Priestess Presence Temple. How is Mary Magdalene guiding you in this moment? In a powerful visualization practice, discover which of her 6 Sacred Faces is most alive within you — and gain wisdom about how to embody this divinity. Wednesday, May 5, at 5:30pm Pacific
Somatic Movement to Nurture Your Vibrant Heart & Experience Compassion, Healing and Joy — A free video event with Bernadette Pleasant, founder of Femme! and The Emotional Institute. Explore how somatic movement can help you find healing, deep empathy and compassion, and a new illuminated way of being in the world by releasing the stressors that have negatively affected your body in the last year. Saturday, May 8, at 10:00am Pacific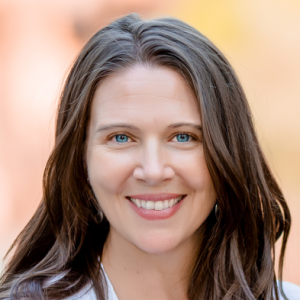 How to Clear Energetic Patterns Suppressing Your Intuition — A free video event with author, speaker, and teacher Wendy De Rosa, founder of the School of Intuitive Studies. Discover how to heal outdated imprints of the wounded masculine and feminine — and integrate healthy energetic boundaries.Receive a guided healing to release energetic patterns blocking you from your intuitive guidance, emotional center, and service in the world. Wednesday, May 12, at 5:30pm Pacific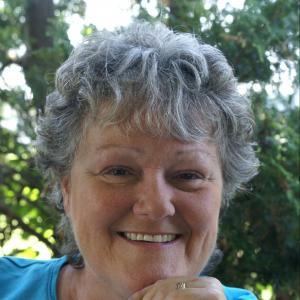 Tap Into Your Medical Intuitive Powers — A free video event with award-winning author Tina Zion, an internationally recognized teacher of medical intuition. Gain insight into how to access your medical intuition, start to trust this innate capacity, and tune in to an area of your body that needs attention with a Guided Body Scan. Saturday, May 15, at 10:00am Pacific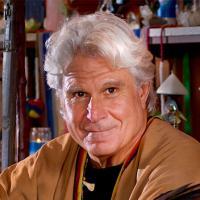 Ancestral Shamanic Star Wisdom and Interdimensional Journeying to Heal Your Soul and Our Planet — With Peruvian maestro curandero, psychologist, and author don Oscar Miro-Quesada. Connect with the healing energies of the cosmos through guided meditation, ceremony, and multidimensional shamanic journeys — and deepen your connection to Self, Mother Nature, Great Spirit, and your soul's innate healing wisdom. New 7-Week Live Video Training Starts Tuesday, May 4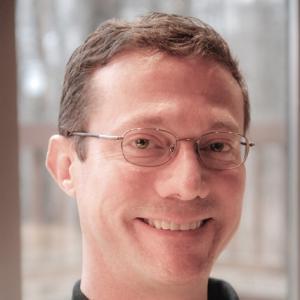 Awakening to the Spiritual Purpose of the Life You Planned Before Birth — With BLSR (Between Lives Soul Regression) hypnotist Rob Schwartz. Use soul regression, hypnosis-induced inner journeys, and meditations to explore your own pre-birth plan, the Divine Virtues you're cultivating in this lifetime, and self-empowering ways to guide the trajectory of your life — for greater inner peace, acceptance, happiness, and love. New 7-Week Live Video Training Starts Thursday, May 6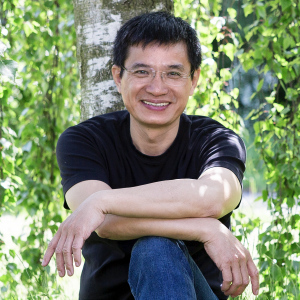 Awaken Your Inner Power Through Qigong & Xi Breathing — With Qigong master and healer Robert Peng, author of the profound and powerful autobiography, The Master Key. Through Xi Breathing and Qigong practices, open your life-force energy, empower your dantians, and actualize your highest potential to live your best life. New 7-Week Live Video Training Starts Tuesday, May 11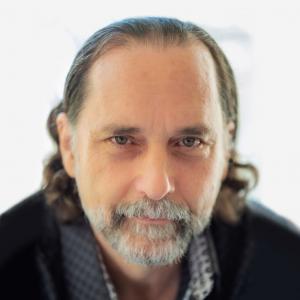 Tree Medicine — With world-renowned plant medicine pioneer David Crow, LAc., a leading grassroots healthcare expert. Explore the life-enhancing power of tree medicine, including its powerful spiritual dimensions and healing properties for your digestive, heart, and circulatory systems. New 7-Week Live Video Training Starts Thursday, May 13
Fall in Love With Your Soul's Voice Through Song — With transformational voice leaders Isaac and Thorald Koren, co-creators of Your Big Voice. Break through self-undermining inhibitions to express the fullness of who you are... and realize the incomparable nature of your soul's voice by singing the song of your authentic self. New 7-Week Live Video Training Starts Wednesday, May 19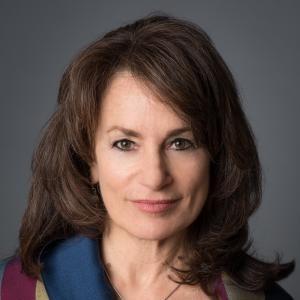 Ancient Mystic Wisdom to Repair Personal & Ancestral Wounds — With Jungian psychotherapist and author Rabbi Dr. Tirzah Firestone. Heal the intergenerational wounds of your lineage — through the rich lens of Kabbalistic wisdom and its profound and holy practices — to remember and fulfill your soul's sacred purpose. New 7-Week Live Video Training Starts Wednesday, May 19
---
Catalyst Back Issues

Click here to see all previous issues of Catalyst.