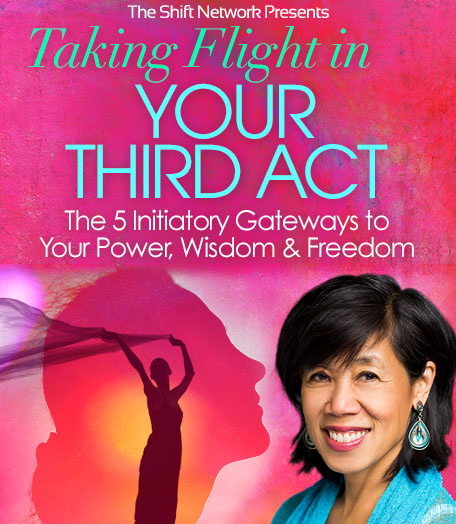 The Virtual Event is Now Complete
A Free Video Event
With Women's Spiritual Empowerment Teacher
Sabrina Chaw


Explore 5 portals to rediscover your life, clarify your focus, and activate your passions...
Discover how to release old ways of being and believing to create the next phase of your life with confidence, meaning, and vibrancy.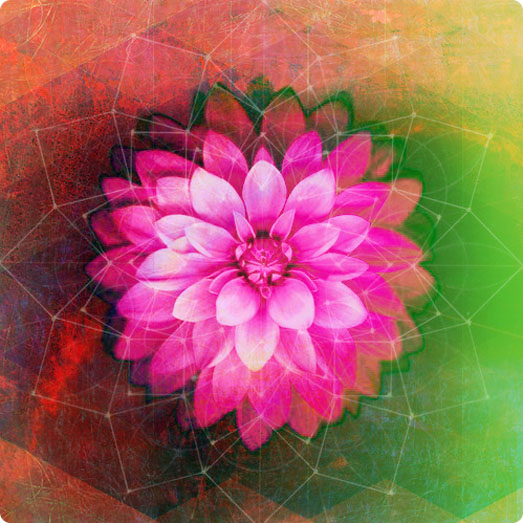 Are you searching for your next creative, engaging, fulfilling adventure?
As a woman over 50, you sense that what worked for you in your 20s, 30s, and 40s — as a daughter, wife, mother, friend, and career woman — may not bring you the sense of fulfillment you're seeking in your 50s, 60s, and beyond.
Throughout your life, you've likely celebrated many successes (and grown from many challenges) in the realms of love, education, family, career...
And what an incredible journey it's been.
Your relationships have likely brought you much joy and some pain, stretching your capacity to love and be loved. And if you've raised a family, you've juggled those responsibilities too, even while advancing in your professional life and finding time for spiritual pursuits. And perhaps you've gone down a certain path in your work, and you find yourself longing for something more.
And NOW, many of us are finding ourselves struggling between the fire we feel inside... and our culture's perception that we've passed our "peak." The message we're often given is that that the future is about loss — loss of being needed by children and career; loss of partnership (if we are widowed) or not being able to attract partnership into our lives; loss of friends as we age, loss of health; loss of youth.
But that fire burning inside of you is STRONG, and it stirs the truth of knowing how much more there is for you to do, to achieve, to become...
Explore the Five Gateways to Reclaim Your Life & Reinvent Yourself
Are you ready to enter the five transformative portals to your most profound power, wisdom, and freedom?
As you enter your "Vata" years (as defined in the ancient science of Ayurveda for women entering their elder years), you're most ruled by the element of Air/Wind.
As you reclaim your life, it's important to recognize that your entire life is a series of rites of passages...
Each rite of passage is a gateway, symbolized by some of the most powerful symbols of the element Air: The Raven, Nightingale, Falcon, Owl, and Phoenix.
Each gateway offers a holy initiation — witnessed and supported by other women — to empower your liberation, to launch you into an inspiring, fulfilling next act, and to embolden you as you go after your dreams and step into a larger, more luscious life filled with purpose, connection, and wholeness.
During a free online mini-workshop with women's empowerment teacher Sabrina Chaw, you'll discover more about these initiatory gateways — and how to achieve liftoff into a whole new pattern so you can finally land in the place of bliss where you belong, as a woman who not only defies her age, but claims it... including every moment, breath, sacrifice, and victory along the way...
This liberating video event with Sabrina Chaw will show you ways to:
Reframe and redefine aging so you can EMBRACE the next phase of your life boldly and eagerly
Release limiting beliefs and toxic ties that prevent you from taking flight
Harvest your true essence as a woman and a wisdom keeper... to move past regret, feel your deepest desires, and reshape your heart
Cultivate your inner allies (the Divine, your body, your energy) and your outer allies (your family, your soul tribe, your ancestors, your environment) to create a powerful foundation to launch from
Access the ultimate mastery you have in the beingness of now — to strengthen your courage and confidence, unleash your wisdom, and meet life head on
Shift from feeling limited to LIMITLESS so you can step into your sovereignty and soar
Sabrina's approach to life after 50 transforms notions of loss, languishing, and contracting into manifestation, meaning, and expansion. As she teaches, it's not about "acquiescing to time"; it's about tapping into the richness of the gateways to usher in your next adventure.
"To feel fully alive and immersed in joy on a daily basis," she teaches, "we must pass through the gateways that Time calls us to face — so we don't just leave a legacy, but live a legacy."
Sabrina has supported thousands of women in embodying the truth and power of their feminine being, most passionately those women over 50 via her private coaching and women's circles. If you don't already know her, we know you'll love her!
This hour with Sabrina is an opportunity to discover the portals to your power and freedom, so you can come home to deeper joy in this luscious phase of your life.
What People Are Saying About Sabrina Chaw...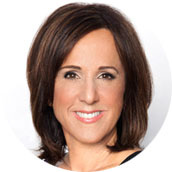 "Sabrina helped me recognize the deeper gifts I have to offer as a woman..."
Sabrina is truly gifted in the intuitive art of guiding women to feel the radiance that lives in their hearts and bodies. Though I'm successful in the business world, Sabrina helped me recognize the deeper gifts I have to offer as a woman... full, vibrant, and powerful.
— Marcia Wieder, CEO, Dream University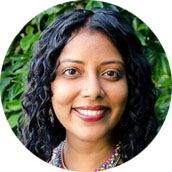 "I'm able to tap into a deeper and more profound truth..."
Before I worked with Sabrina, I was experiencing a lot of personal obstacles in my life — in my marriage, my work, my creativity, and my access to personal power. After working with her, I'm able to tap into a deeper and more profound truth... I'm able to make decisions without fearing the repercussions but looking forward to what I know is well within my means to create. Sabrina has a very special gift of being able to look at or talk to someone and know exactly what it is they need to experience nourishment, and more important, recognition for who they truly are.
— Nirmala Nataraj, Performance Artist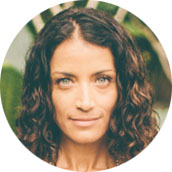 "... allowed me to experience a quantum leap in my... evolution"
Working with Sabrina has given me confidence to step into the next level of my life's calling as a facilitator and empowerment coach. She has a level of mastery and depth in her understanding of the divine feminine which has allowed me to experience a quantum leap in my personal and professional evolution. If you're a woman who wants to embrace your lusciousness, wisdom and power, I HIGHLY recommend you work with Sabrina!"
— Christabel Zamor, Founder of HoopGirl and Breath of Bliss Academy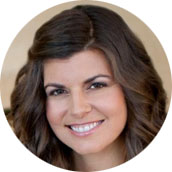 "She's a living master teacher"
I started working with Sabrina, I struggled being able to really feel other people, especially women. Sabrina taught me valuable practices that allowed me to be more present to what I was feeling, what others are feeling, and in doing so, create a level of intimacy, joy, and love with the people in my life that is more beautiful than I could have ever imagined. I recommend every single woman who wants to experience full-blown love of self, of other, and of life, work with Sabrina. She's a living master teacher.
— KC Baker, Founder of the School for the Well-spoken Woman
About Sabrina Chaw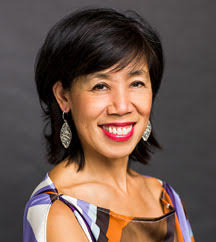 Sabrina Chaw, CEO of A Feminine Feast, helps women discover their unique path and power through the awakening of their feminine core and spirit. Her own journey through perimenopause and menopause brought her a wisdom that was hard-earned and profound, which ultimately filled her with a greater sense of ease, surrender, ecstasy, joy, and even youth than she'd ever felt before.
She uses her long-held experience in holistic health, nutritional biochemistry, Tantra, Vajrayana Buddhism, hatha yoga, Ayurveda, breathwork, David Deida's teachings, and somatic psychology to support women in embodying the truth and power of their feminine being.
The host of The Shift Network's popular summit, Thriving In Your Third Act: Women Finding Fire & Fulfillment After 50, Sabrina guides women on all the aspects of life that ignite us — from spirituality to finance to nutrition to grief to sexuality to healing. She believes that connecting with our innate feminine energy and the power of Love in ourselves, our community, and in a Higher Source are key to liberating the power we embody.