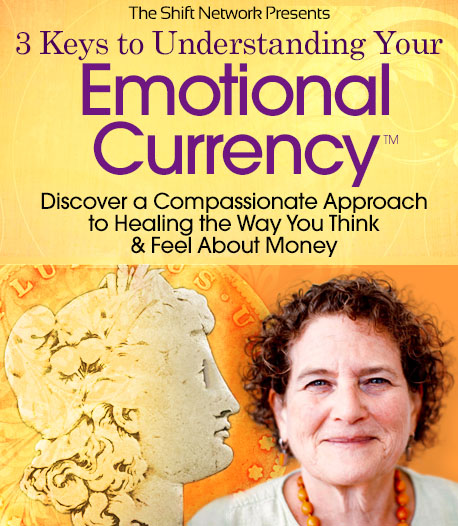 The Virtual Event is Now Complete
A Free Video Event
With Author & Therapist
Kate Levinson, PhD



Discover how to heal your thoughts and feelings about money to enjoy all aspects of your life.
Learn how to open to self-empowering ways of engaging with money that support your authenticity and sense of belonging — whether your net worth increases or not.
Are you always wishing you had more money?
Yet, do you find it difficult to request the amount you want — and deserve — for the work you do?
Or maybe you overspend and can't stay on a budget or "underspend," keeping your money squirreled away, not taking vacations or buying things you'd enjoy, and could actually afford.
If you're like most people, just reading this and thinking about these money issues has you squirming inside.
We don't like to talk about money. In fact, most of us have been programmed by society, our upbringing, and the culture we were raised in that it's taboo to discuss our finances.
Yet by not unearthing and discussing your issues around money, you give it even more power in forming how you live than society's glorified materialistic lifestyles already have.
You end up forming a relationship with money that's rooted in fear or shame — I won't have enough money to retire OR I can't buy that expensive car, people will think I'm extravagant or wasteful.
Or, you have your self-worth tied up in your net worth, believing you're not worthy of acceptance — or even love — by particular people or groups if you don't make or have a certain amount of money. Many of us gauge our own value by our bank account balance.
For most, these self-sabotaging thoughts and feelings about money are unconscious — permeating all areas of our lives without us even knowing it — and preventing us from fully enjoying our lives, thriving as who we want to be, or bringing to the world what we most want to.
So, what do we do? Where do we start?
With self-compassion and curiosity...
And author and therapist Kate Levinson, PhD, will show you how in this mind- and heart-opening hour that can help you start to break free of the grip your thoughts and feelings around money have on you — and your life...
She'll show you how to start uncovering and understanding your relationship with money so that you can open to self-empowering ways of engaging with money that support your authenticity and sense of belonging.
During this insightful 60 minute free event, you'll be introduced to:
Slowing down and paying more attention to money
Breaking the taboo against talking about money
Moving out of judgement and into curiosity in your relationship with money
Finding more freedom in your relationship with money from doing your emotional work around it — without your financial situation changing
Understanding the cultural imprints around money that may be affecting your perceptions about it
Experiencing unexpected benefits from exploring your relationship with money — perhaps a heightened sense of competency, creativity, or healing in other areas of your life
Kate has spent 20 years studying the interface of money and psychology, and is the author of the popular book: Emotional Currency: A Woman's Guide to Building a Healthy Relationship with Money.
She's helped thousands, including individuals, couples, and groups, uncover and unravel life and financial issues to bring more freedom, creativity, and joy into their lives.
What you'll discover in this hour is that freedom around money does not necessarily come by increasing your net worth, but instead by uncovering and shedding your false, self-limiting beliefs around money and adopting new, more beneficial ones...
... AND that when you make healthy shifts in the way you think and feel about money, you're more able to revel in your self-worth — even if your net worth hasn't changed.
Your relationship with money is something you deal with every day... and this complementary hour with Kate is an opportunity to look at that relationship without judgement and start to unveil where you get hung up in fear, shame, or scarcity around money, so you can experience more ease, comfort, and security in your life — no matter your financial situation.
What People Are Saying About Kate Levinson...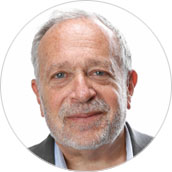 "Stirring up our deepest feelings..."
Kate Levinson shows how money is both mercilessly public and intimately personal, stirring up our deepest feelings about independence, status, attractiveness, and the terrifying confusion between net worth and self worth.
— Robert Reich, former U.S. Secretary of Labor and author of Aftershock: The Next Economy and America's Future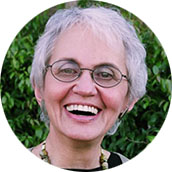 "I wish Kate had been my mother"
[Kate's book] is not just the best book about women and money that I've ever read, it is the best book about money — beautifully written, wise, accessible, practical, and profoundly healing. I wish Kate had been my mother. Or my big sister. It would have changed my whole life. Don't make another decision about money until you've read it. Then read it again.
— Rachel Naomi Remen, MD, author of Kitchen Table Wisdom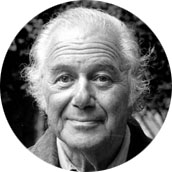 "Offers a warm, guiding hand..."
Kate Levinson's book shows how money permeates every nook and cranny of our inner mental and emotional world. Although written especially for women, it offers a warm, guiding hand to anyone seeking a healthy relationship to money and everything money touches.
— Jacob Needleman, author of Money and the Meaning of Life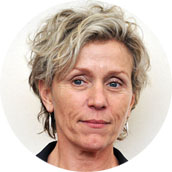 "Evoked many of my own emotional memories about money"
Finally! A beautifully written, straightforward guide for women to better understand the opportunities, choices, and challenges of money. Reading Emotional Currency evoked many of my own emotional memories about money."
— Frances McDormand, actor
About Kate Levinson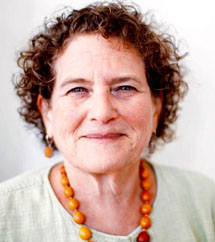 Dr. Kate Levinson, PhD, is a licensed marriage and family therapist and holds a PhD in Clinical Psychology. She has spent more than 20 years studying the interface of money and psychology. Kate works with clients, couples, and groups with a wide range of life and financial issues, in her private practice in San Rafael and Point Reyes Station, California.
Kate is the author of Emotional Currency: A Woman's Guide to Building a Healthy Relationship with Money, an insightful and empowering guide that offers a profound new approach to dealing with money. Kate leads Emotional Currency workshops throughout the country, and Women, Money, Spirit conferences in the San Francisco Bay Area. Kate blogs on Psychology Today.
The former co-owner of Point Reyes Books for 14 years, and co-founder of the nonprofit Black Mountain Circle, Kate is on the board of West Marin Community Services and the advisory board of the Mesa Refuge.
A former member of the teaching and supervisory faculty at The Psychotherapy Institute and JFK University's Graduate School of Clinical Psychology, Kate's doctoral dissertation was on "Work Attitudes of Women with Inherited Wealth."