A Free Online Event
International Teacher, Singing Philosopher,
Voice Pioneer & Author
Chloë Goodchild

Experience your sound wisdom with a profoundly healing vocal practice — to release fear and anxiety, and discover the feelings of awe and love beneath.
The power to heal is within you... and can be found in the most unlikeliest of places... your own voice.
Beyond words and mental chatter is pure sound... the sonic vibration of your soul and the very essence of who you are, echoing throughout eternity.
Pioneering voice teacher Chloë Goodchild calls this sound wisdom, our innate knowing that our true voice — once heard — can embody and express itself naturally, spontaneously, and without compromise.
Your authentic voice is your most intimate friend. It resonates with a frequency from your heart that is older and deeper than the polarity of all conflict.
Accessing the potent vibrational energy of your sound wisdom can elevate your emotions and boost your self-confidence, which in turn stabilizes your autonomic nervous system, empowering you to release fear, trauma, shame, and narratives that no longer serve you...
You discover your voice as a natural healing medicine that — with discernment, devotion, and self-discipline — knows how to unblock stuck energies and imbalances caused by physical or emotional dis-ease.
Chloë's conscious, confidence-building vocal practices can help you transform difficult feelings and emotions into spontaneous musical expressions that open you to the deeper positive states beneath. She helps us perceive our sound as medicine for the soul — that heals, forgives, and transcends our negative conditioning.
With loving attention and deep (nonjudgmental) listening, you can feel or hear your voice as a nonverbal sound, a healing rhythm, a prayer from the heart, a spoken love song, or a musical message from your soul.
The latest research in neuromusicology validates the healing power of the voice, showing on screen how the brain "lights" up when subjects sing.
Simply saying or sounding your name and listening to the quality of the vibration can help you dissolve layers of emotional pain.
Fear, self-criticism, and feelings of separation fall away, opening you to greater self-understanding and compassion, while also nourishing you with a healthy flow of chi (life-force energy), as well as more joy and love.
During this healing, heart-opening 60 minutes with Chloë, you'll:
Release the illusion that you "can't sing," and discover your unique voice as the mouthpiece of your soul, a medicine for healing, and a catalyst for creative expression
Befriend and transform difficult emotions through an understanding of the homeopathic nature of vocalizing to clear stuck energies
Discover the role your authentic voice and sound can play in transforming the negative associations of being in isolation into the nourishing experience of being in solitude
Discover the essential connection between sound, your pineal gland, and your third eye
Experience a profound healing practice using your voice to release fear and open to feelings of awe, joy, and love
Be guided in a calming music meditation with Chloe's "Hymn to the Earth" to shift your awareness from aloneness to all-Oneness — opening your heart to unity with all beings
Traditional shamanic cultures have long applied vocal "sound medicine" as a healing instrument through singing and humming. Guttural sounds, tones, and even spontaneous nonverbal utterance can clear blocked energy. Chanting has long been a spiritual practice in every tradition because of its healing power.
Chloë guides us in using our voices to express, not to impress.
So if you think you "can't sing," you're invited to let go of this culturally imposed illusion to open to your unique, authentic sound — what Chloë calls the "messenger of your soul."
And if you carry shame or judgement about your spoken or singing voice (like many of us do!), Chloë's sound empowerments can gently guide you to transform these beliefs and emotions into deeper states of positive feelings.
Join this genuinely funny and brilliant creator of The Naked Voice — a unique method that explores the human voice as a source of individual self-discovery, wisdom, and collective awakening — for this complimentary online event...
It's a rare opportunity for spontaneity and raw honesty, designed to help you access the healing power of your voice and the truest essence of your spirit.
Sign Up Now and experience your sound wisdom with a profoundly healing vocal practice — to release fear and anxiety, and discover the feelings of awe and love beneath.

Your information is safe with us! We'll never share or sell it, and will use it to send you notifications about this program and other related information from The Shift Network. Each email we send contains an unsubscribe link for your convenience.
What People Are Saying About Chloë Goodchild...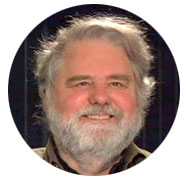 "... a spectacular genius..."
Chloë's subtle voice work opens the heart. She is a spectacular genius of this teaching art. She is at the core of a fascinating phenomenon that is allowing individuals to find their truth and freedom through the creative process of voice and sound.
— Coleman Barks, Author of Rumi: Soul Fury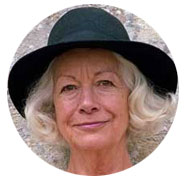 "... a unique and empowering vocal technique..."
Chloë has perfected a unique and empowering vocal technique accessible to everyone. In all my research with nonviolent and creative communication skills, I have never experienced this ability to effortlessly generate such a range and depth of human feeling and expression with such spontaneity, courage, and compassion. Chloë is dedicated to recovering the wisdom of the human spirit, in a way that is profound and unique for our times.
— Scilla Elworthy, PhD, Niwano Peace Prize winner, Nobel Peace Prize nominee, and author of Pioneering the Possible
"... penetrates to the bone."
Chloë Goodchild's clarity of tone — both in her music and in her books — penetrates to the bone. I revel in both her songs and words, especially when she surrenders to the mystery of devotion.
— Gangaji, spiritual teacher and author of Hidden Treasure: Uncovering the Truth in Your Life Story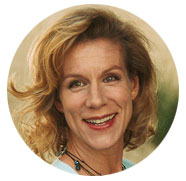 "Chloë has a voice of mesmerizing purity."
Chloë has a voice of mesmerizing purity. She possesses one of the freest spirits I have ever seen on stage.
— Juliet Stevenson, Actor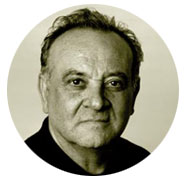 "... she sings wild!"
Chloë looks like a nun, but she sings wild!
— Angelo Badalamenti, film composer
About Chloë Goodchild
Chloë Goodchild is the founder of The Naked Voice, a pioneering experiential vocal training program, providing a sound awareness toolkit of conscious core practices, music, audiobooks, and spoken meditations that empower you to find and embody your authentic voice. The Naked Voice Charitable Foundation was established in 2004 to disseminate a deeper awareness of the essential role that conscious communication plays in strengthening ethical awareness, social health, and wellbeing in all realms of human life. Chloë's seminal book, The Naked Voice: Transform Your Life through the Power of Sound (North Atlantic Books), was published in 2015.
Chloë's podcast series, the VOCE Dialogues: Voices of Compassionate Evolution, launched in 2019. It explores and celebrates the transformative impact of compassion, with new-paradigm teachers, musicians, authors, artists, social activists, new scientists, and entrepreneurs who are making a difference in the world.
Chloë sings, teaches, performs, and records on her Naked Voice Music label. She is also a presenter and author for Sounds True audiobooks and The Shift Network. Her music is available from Amazon, Spotify, Apple, and from her website, ChloeGoodchild.com.